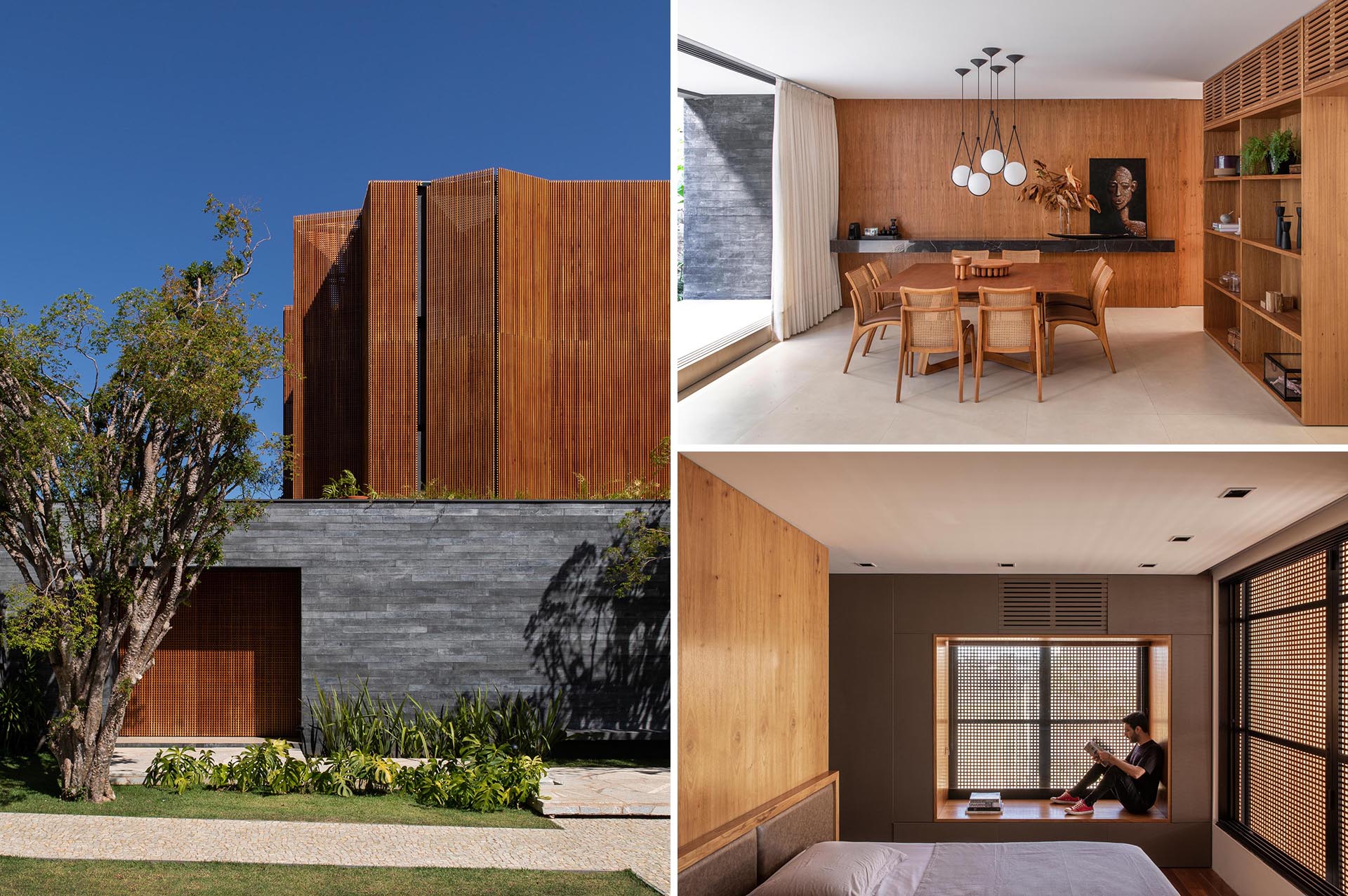 브라질 상파울로에 지어진 mf+arquitetos 의 최근작은 그들의 작업성향을 지속시키는 미니멀 하우스 입니다.
콘크리트, 목재, 석재를 사용한 로우 매터리얼은 재료 본연의 물성을 공간에 투영시키며 정갈한 건축을 완성한다. 1층과 2층에 적용된 석재와 목재는 대비를 이루는 동시에 열림과 닫힘을 표현하는 수단으로 디자인의 은율을 발생시킨다.
mf+arquitetos has recently completed a new house in Sao Paulo, Brazil, that features materials such as concrete, wood, and stone.

The upper level of the home covered with wooden louvers, creating privacy and thermal comfort.

Overall the materials chosen for the house help to create a warm and welcoming atmosphere on the street and inside the home.

A large front door guides people inside, where there's a wall of glass that opens to the living room and the dining room.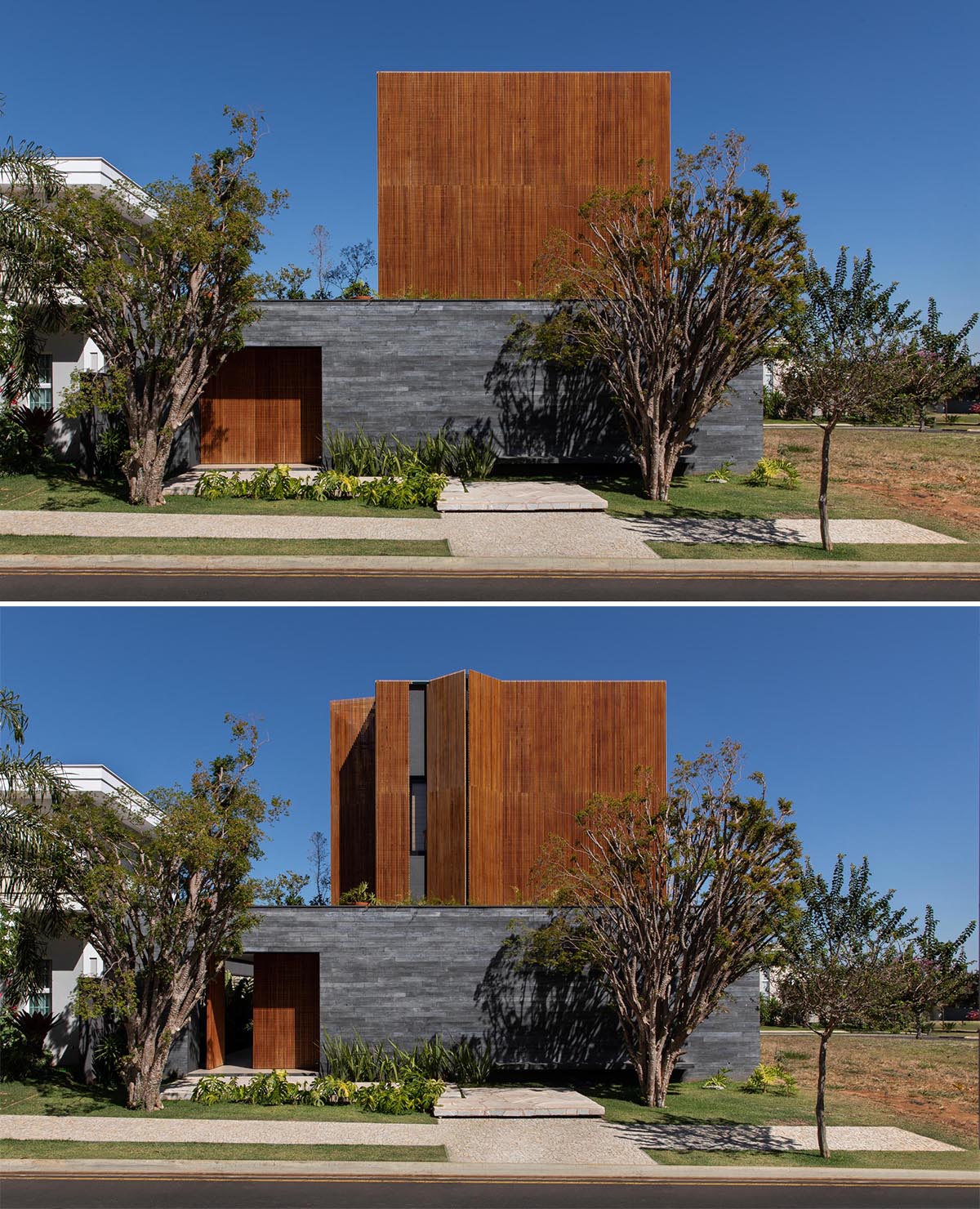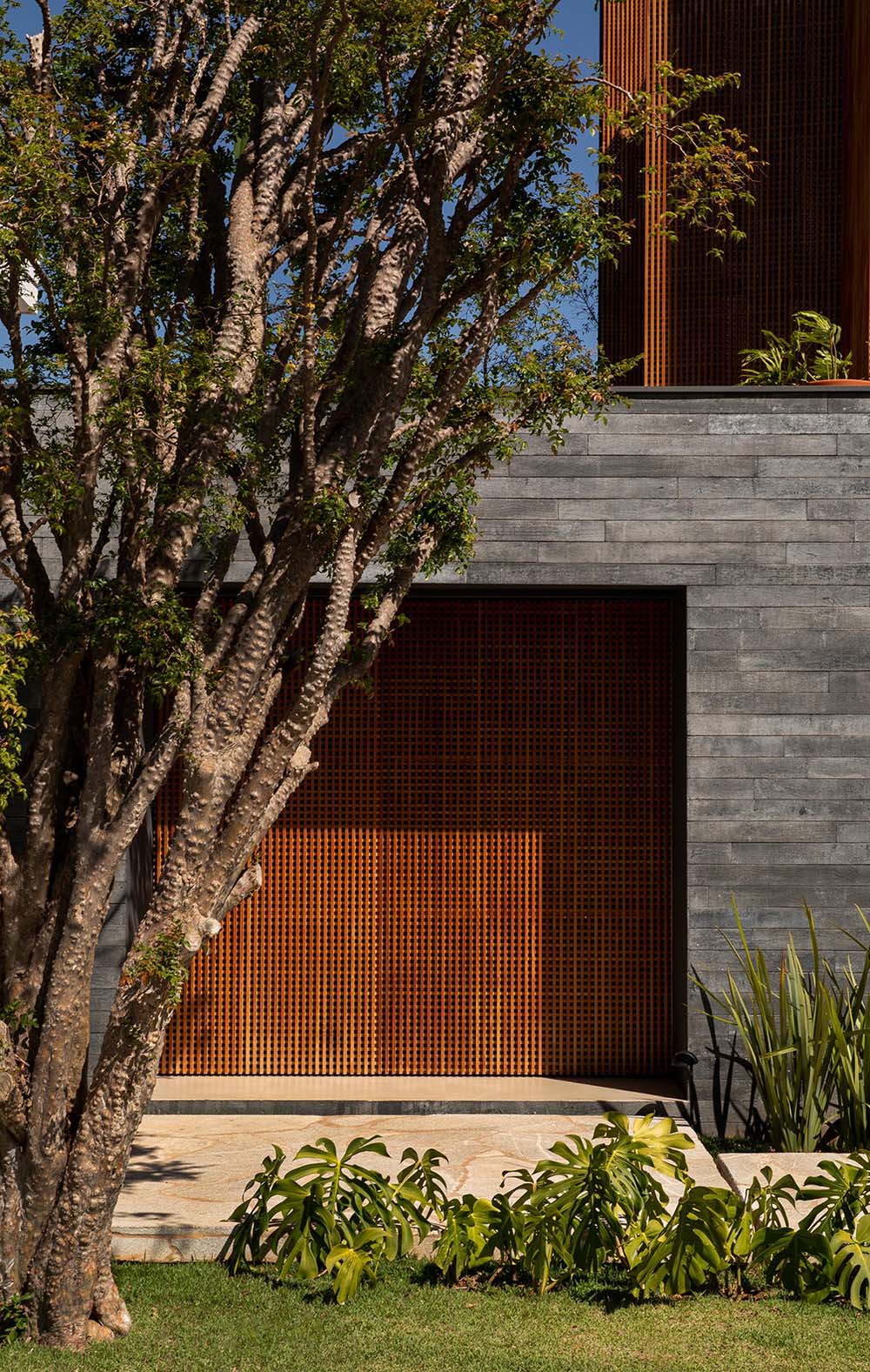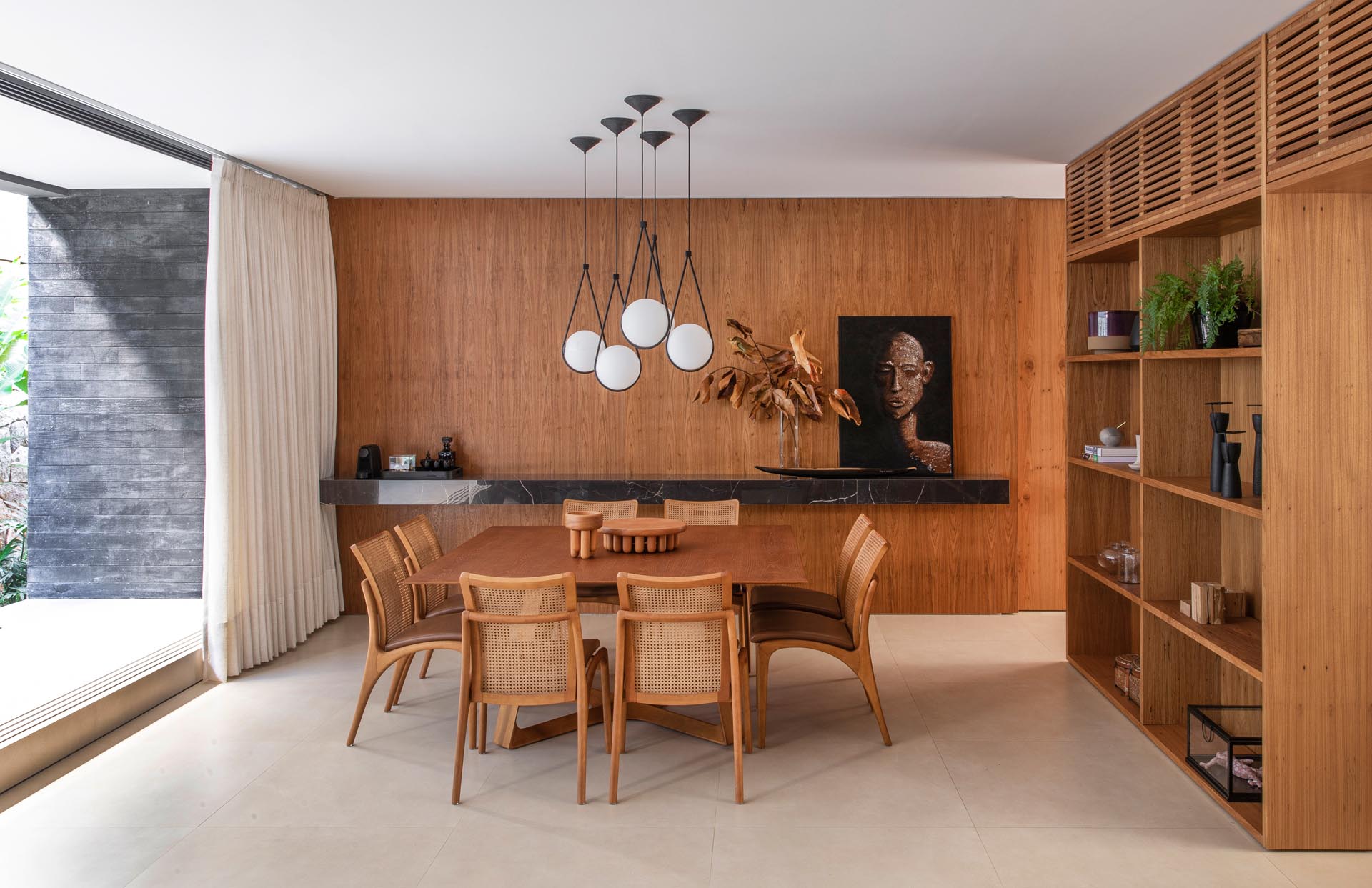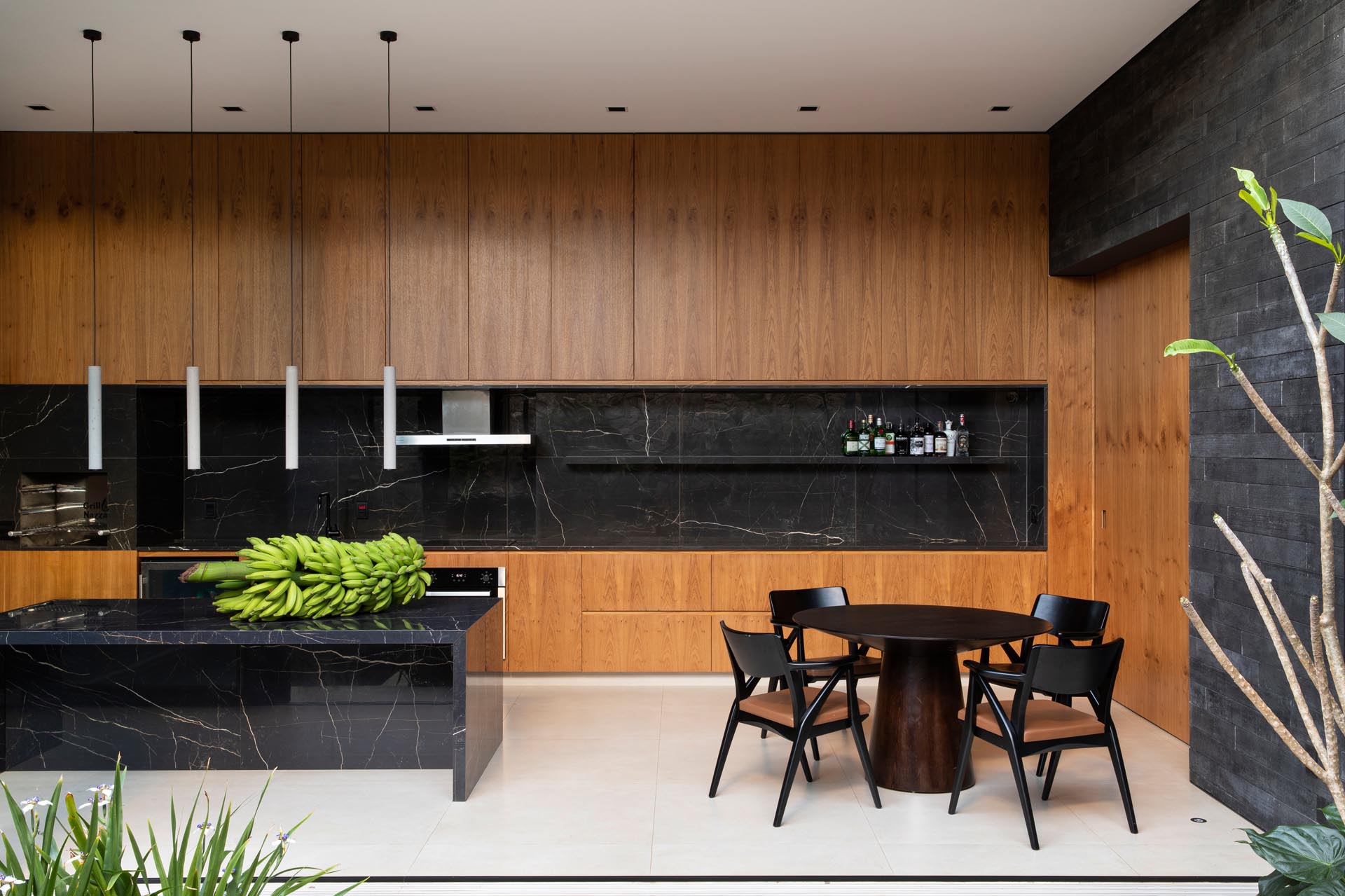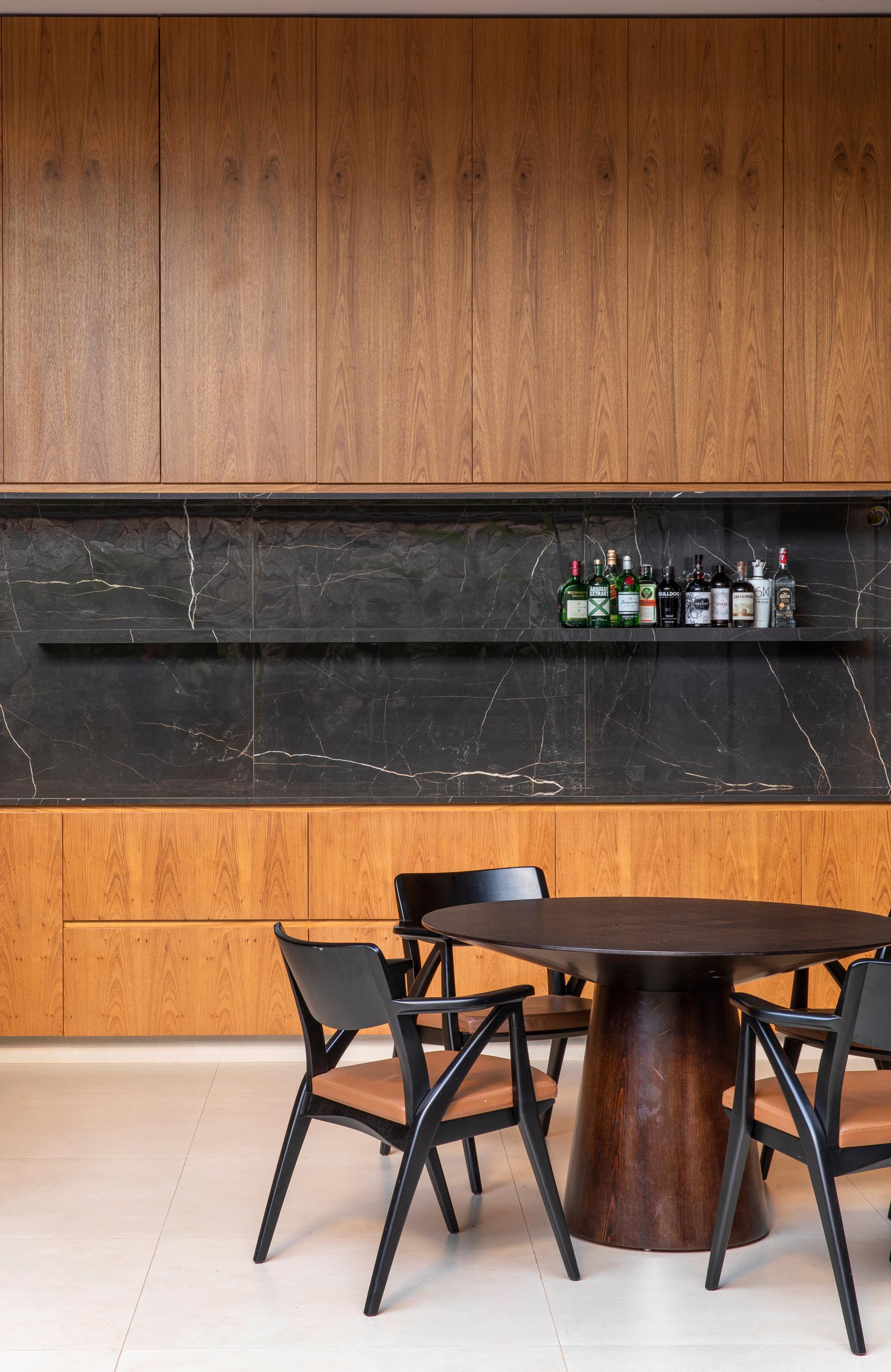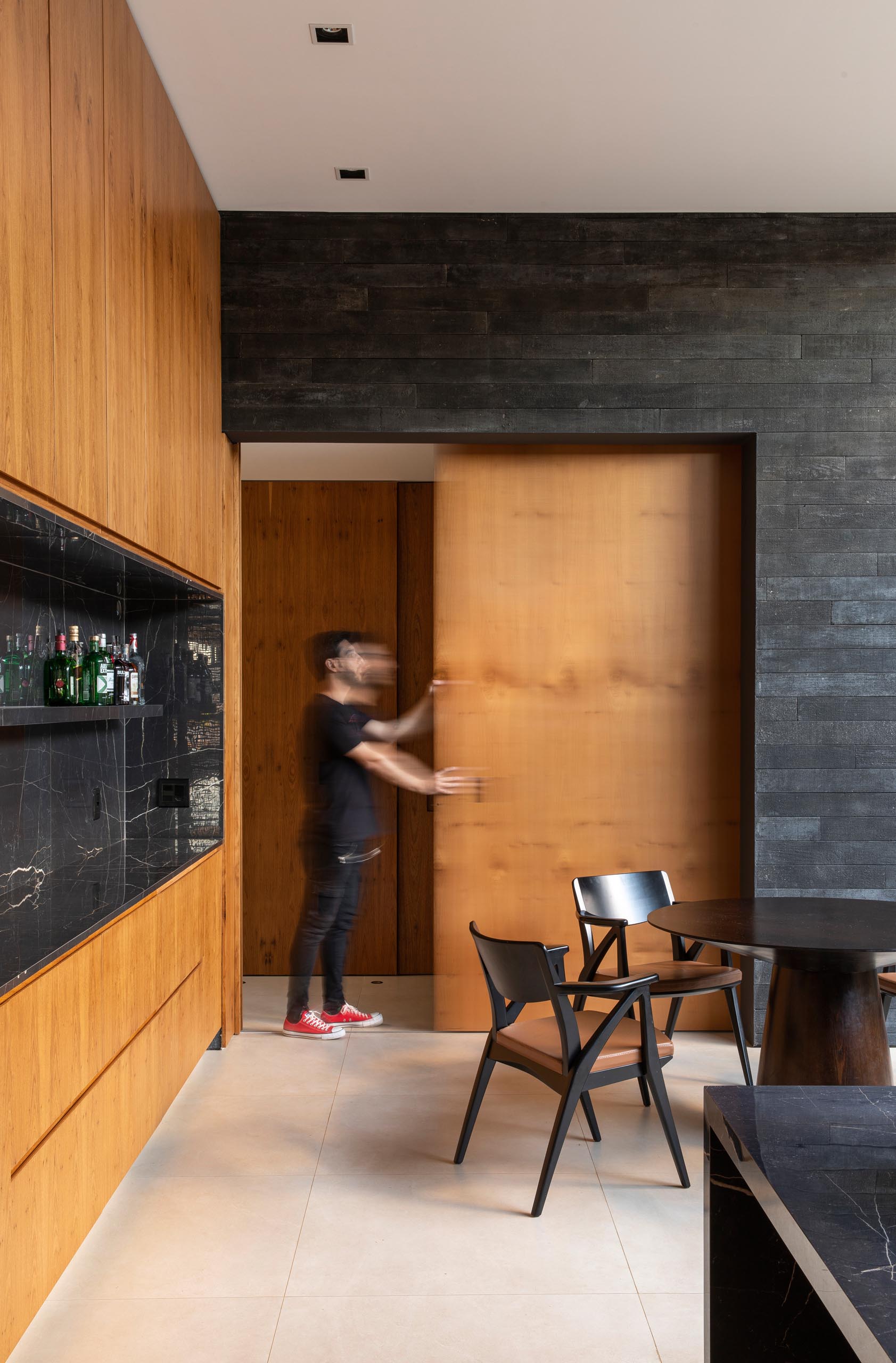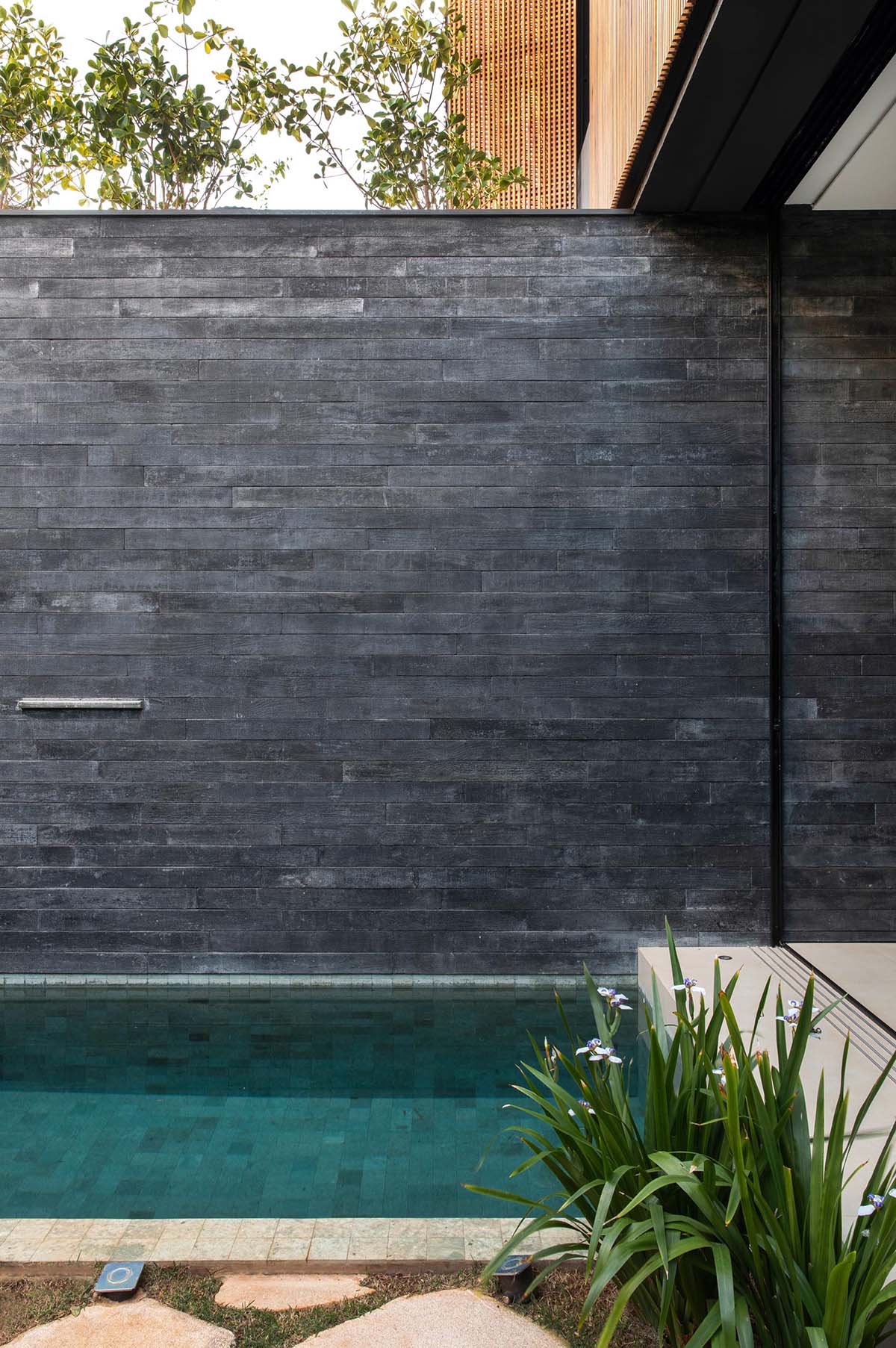 from contemporist