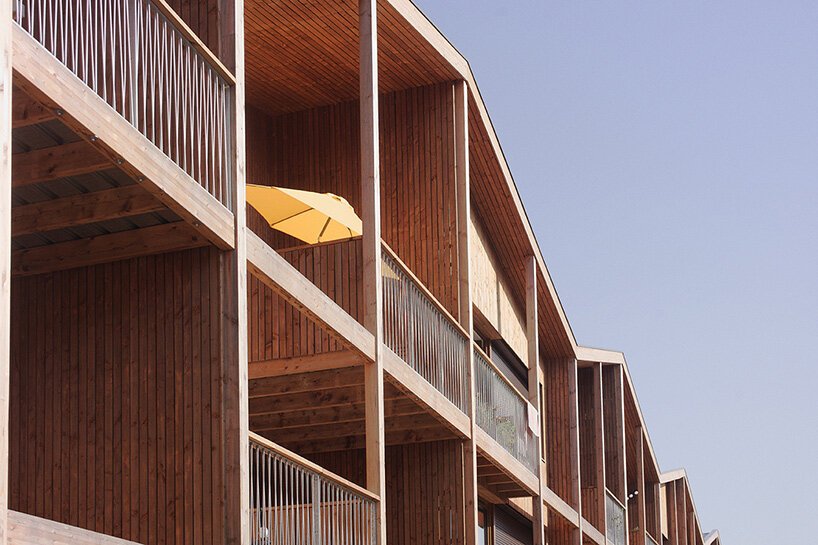 총 5개 영역으로 구성된 주거유닛은 2층 높이의 공용영역과 사적영역으로 구성된다.
자연채광을 주요한 설계방향으로 설정한 덕분에 자연채광과 환기, 확장된 전망이 보장되는 유연한 거주공간이 완성되었다.
TANK's wooden residential building in nantes exists between urban + rural landscapes

french architecture firm TANK has completed a wooden residential building in nantes that exists between an urban and rural landscape. the structure, which comprises a total of 55 units, occupies the eastern side of the plot and follows the spatial logic of the existing landscape. embedded into the terrain, the building has been designed as a simple volume that engages in a subtle, proportional play with its terraced façades to the south and west, and its accordion-like roof.

the building designed by TANK forms part of a residential development that also includes a separate structure by agence guervilly. the plot was initially destined to accommodate a cluster of freestanding houses, however it evolved to a scale intimately linked to the existing topography and vegetation. with 50% of the world's population now living in cities, the development seeks to address the future of the environment in (sub)urban areas. the project aims to foster a sense of community sustainability, while preserving the singularity of the territory at the same time.

as reports suggest that 82% of the french population prefer to live in individual houses, despite territorial sprawl and increased transport times, the design team sought to find a balance between shared and individual living. this strategy made it possible to embrace and preserve the site's environmental features and to design a collective housing project in which the human dwelling retains the domestic qualities of a singular house: comfort and intimacy, optimal living spaces, and an intimate relationship with nature.

the two buildings are surrounded by a natural terrain with a sheltered forest and a creek running between them. clad with wood, TANK's three-storey design has a formal simplicity that seeks to retain and complement the beauty of the existing natural habitat so as to form a mixed and balanced environment. a parking area for cars is found below ground.

the housing units comprise five different configurations with double height spaces and private loggias. the multi-orientation and flexible plan of the units ensures that the interiors benefit from natural light, expansive views, and natural extensions towards the exterior. throughout the project, special attention has been paid to the use of light. the main staircases feature wide openings, bringing the exterior inside and reflecting the ever-changing pattern of light as well as the natural setting.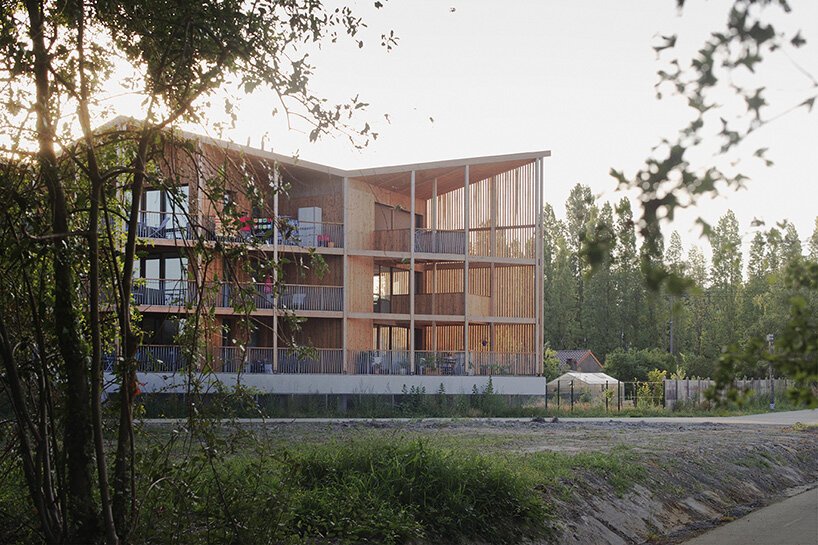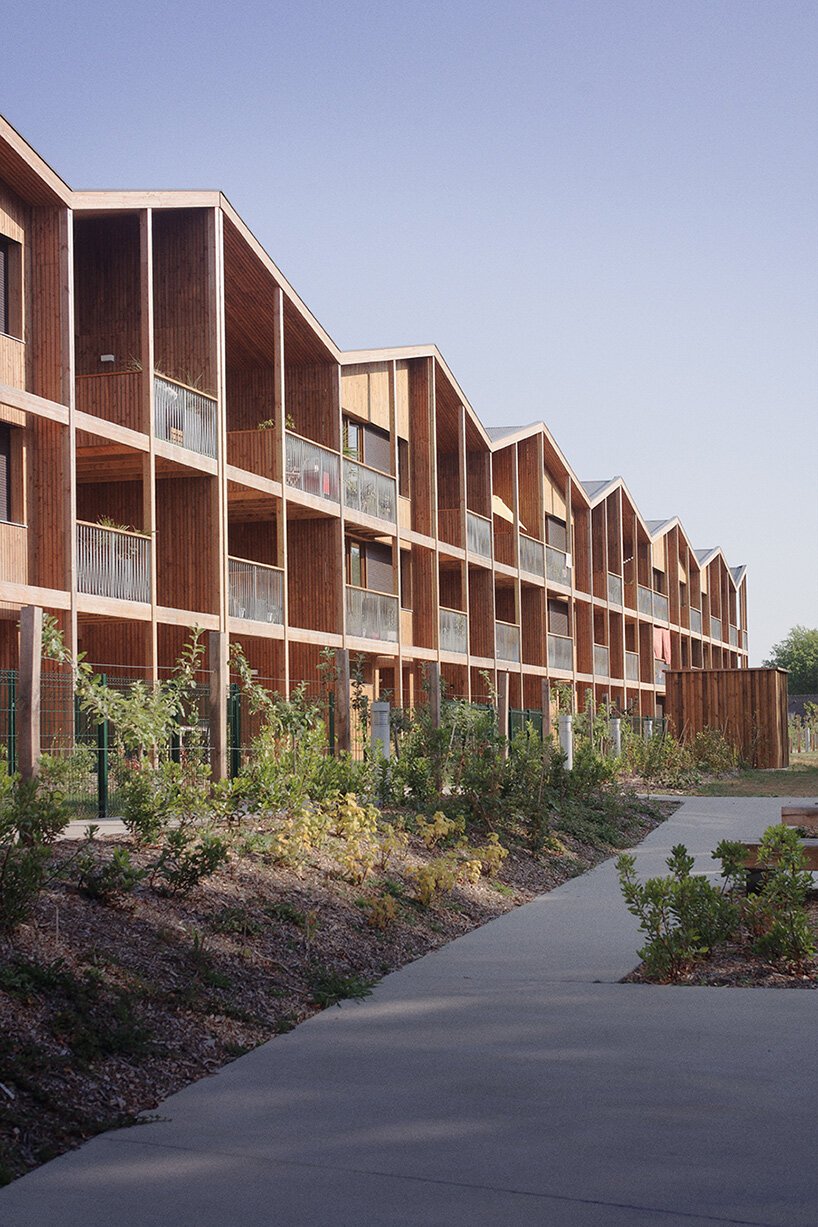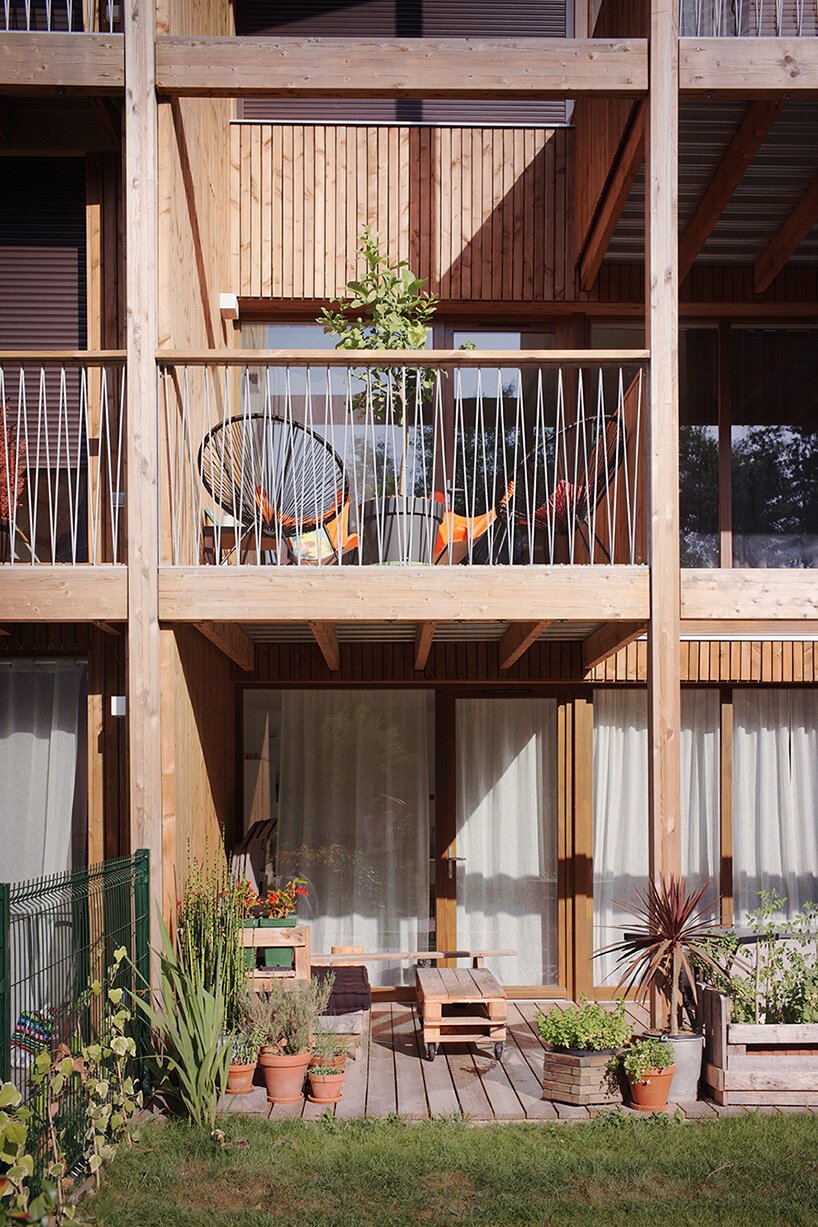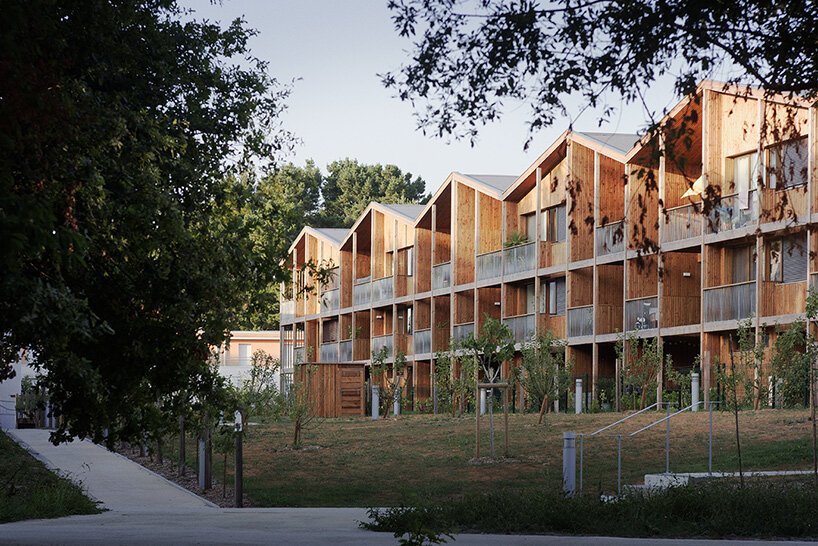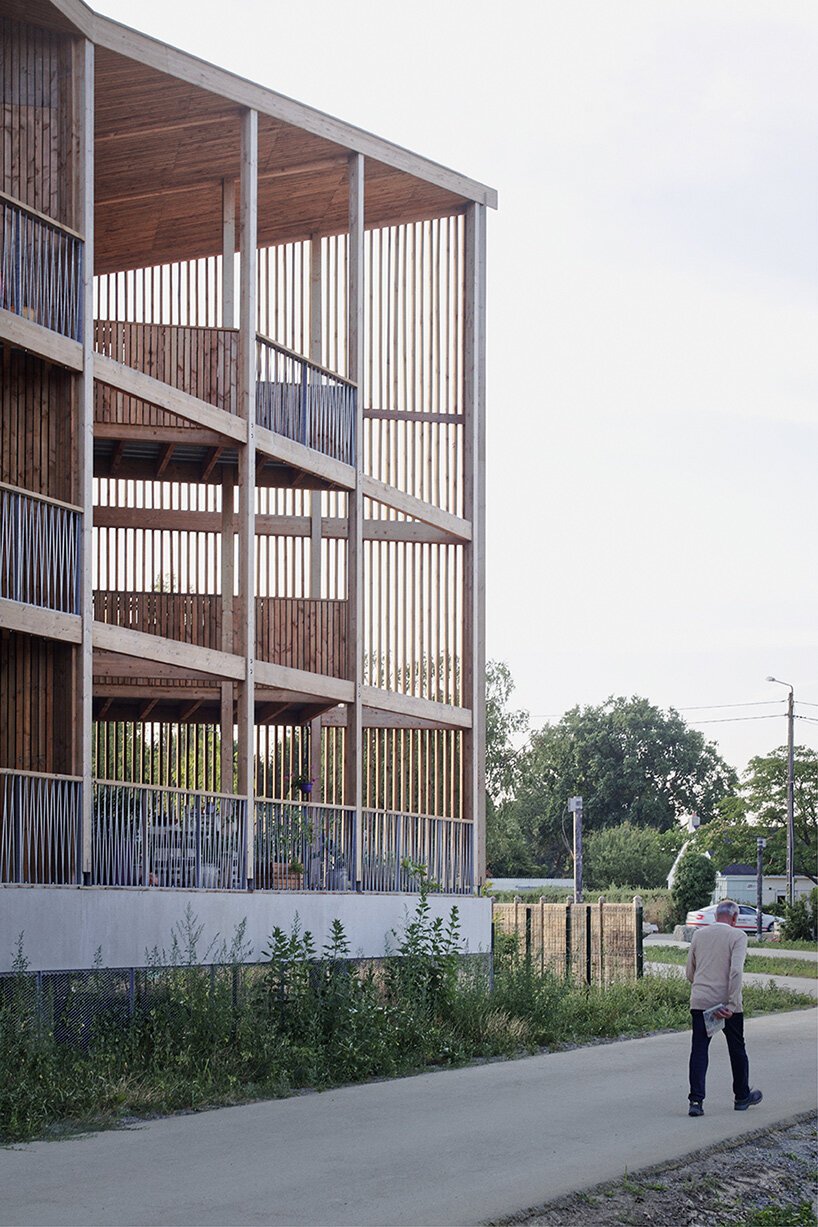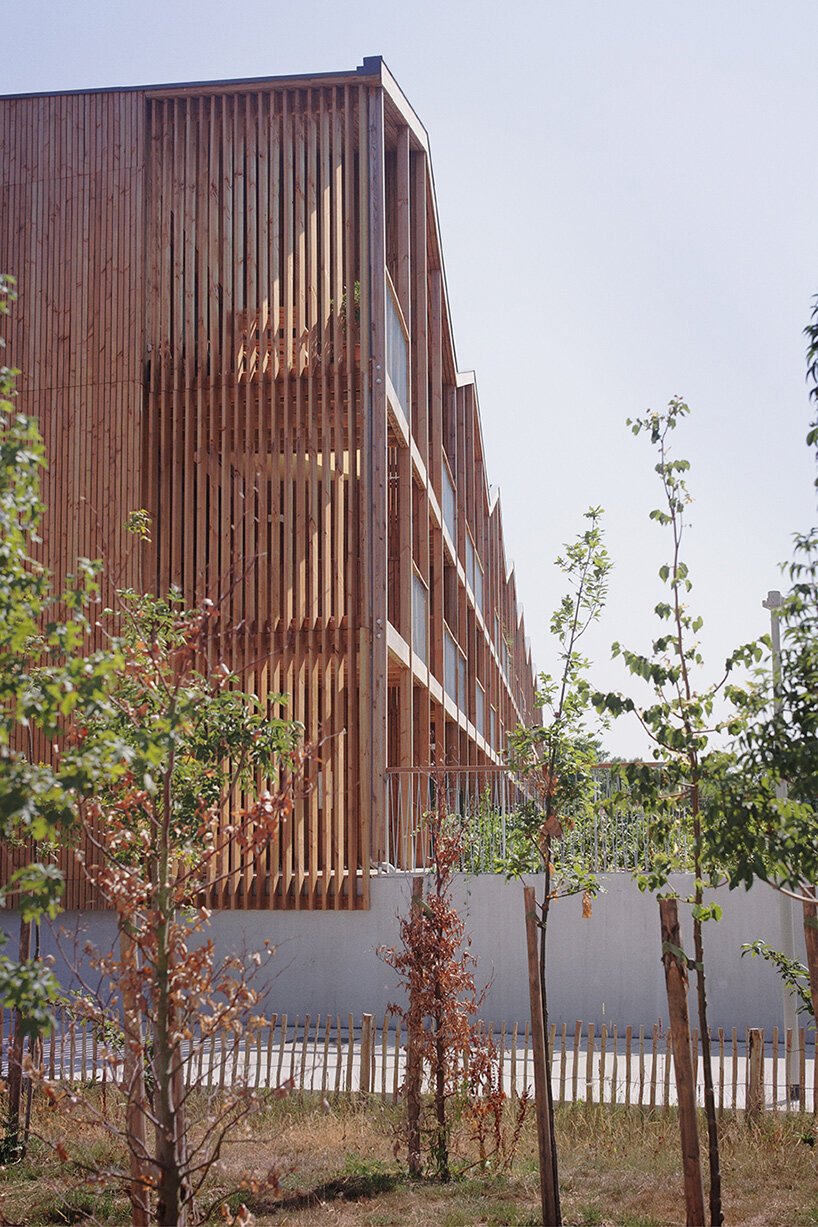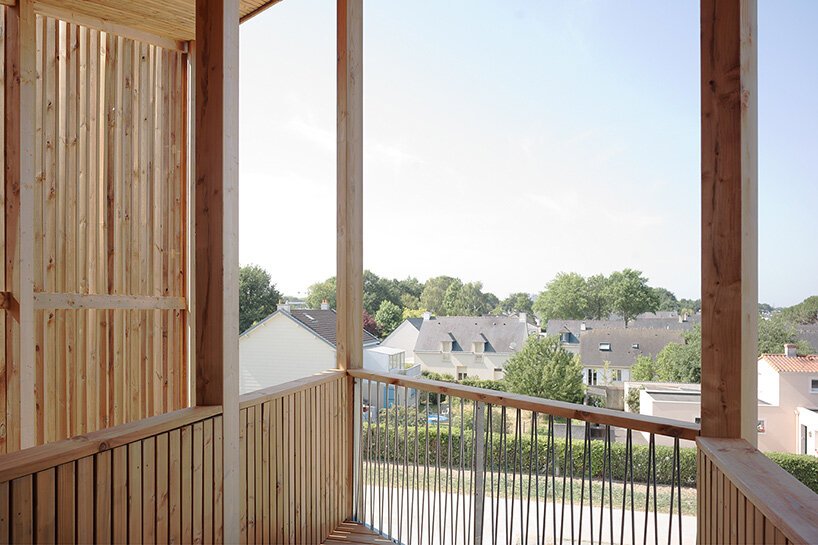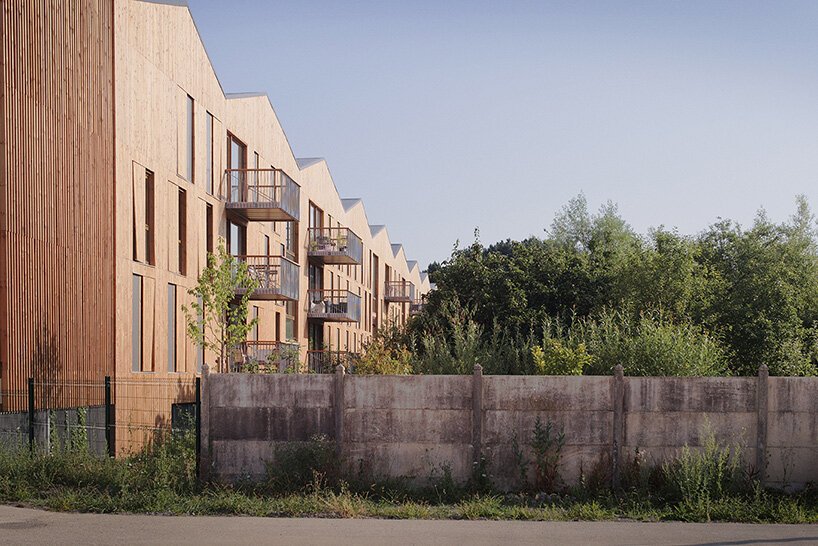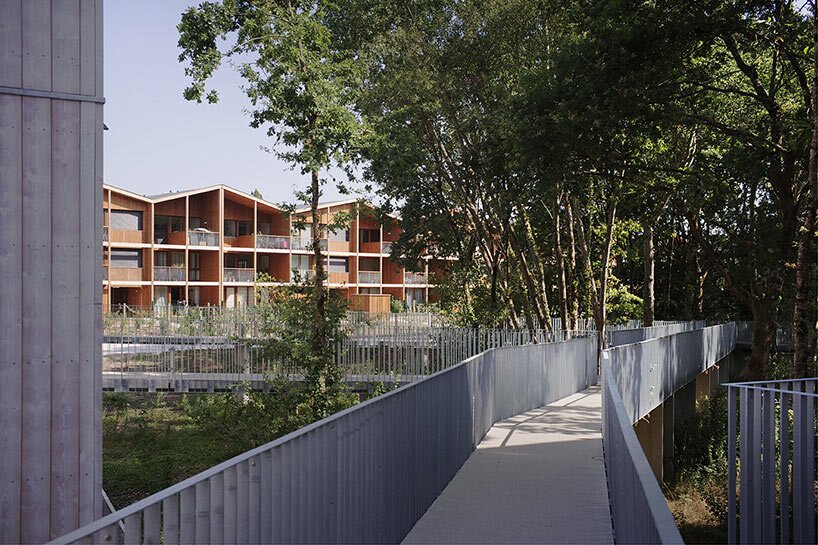 from designboom