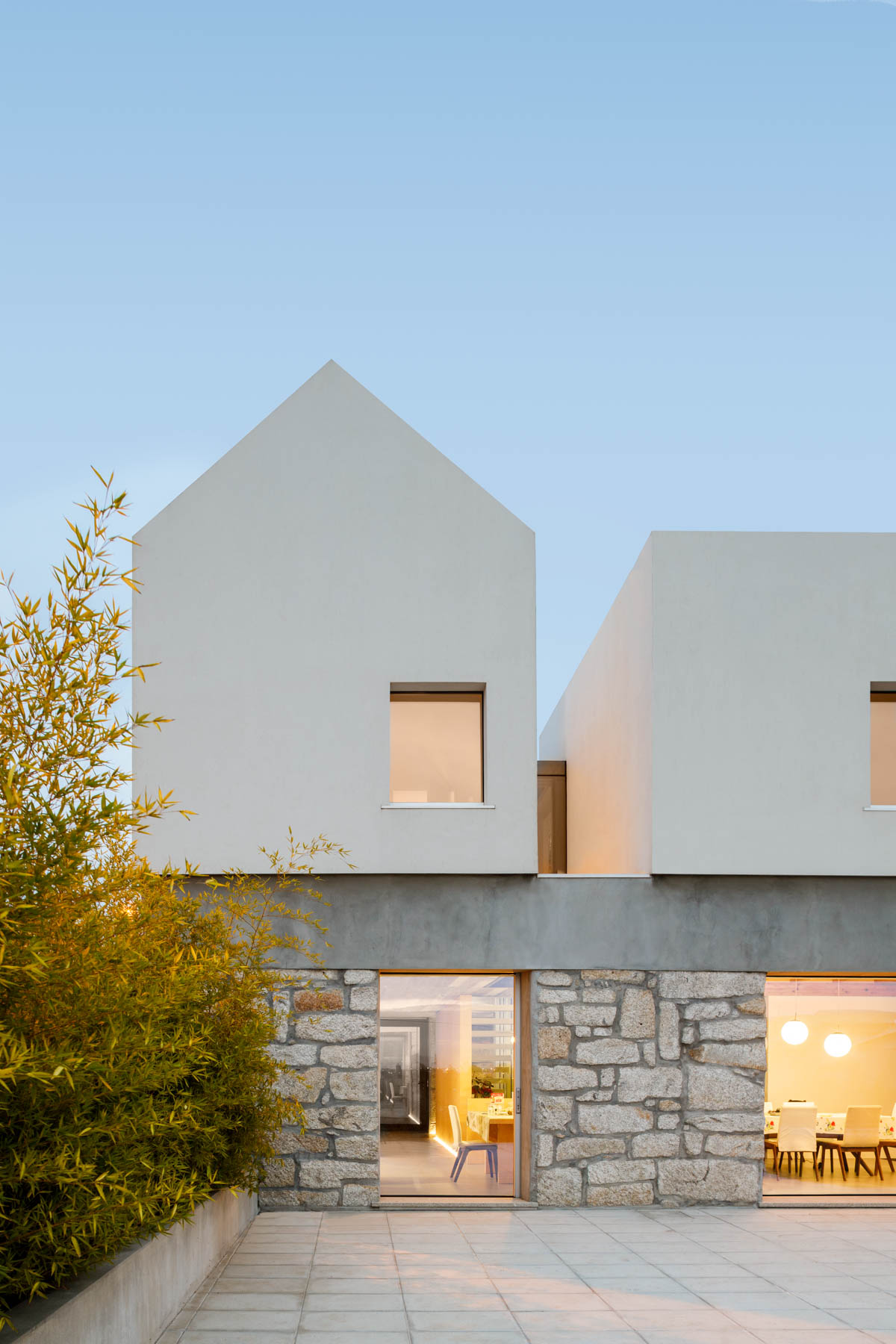 The project results from the remodeling of an old farmhouse.
올드 팜하우스
By disassembling the poor materials of the old facade we discovered that the house was actually made up of three small houses built according to the needs of the former owner.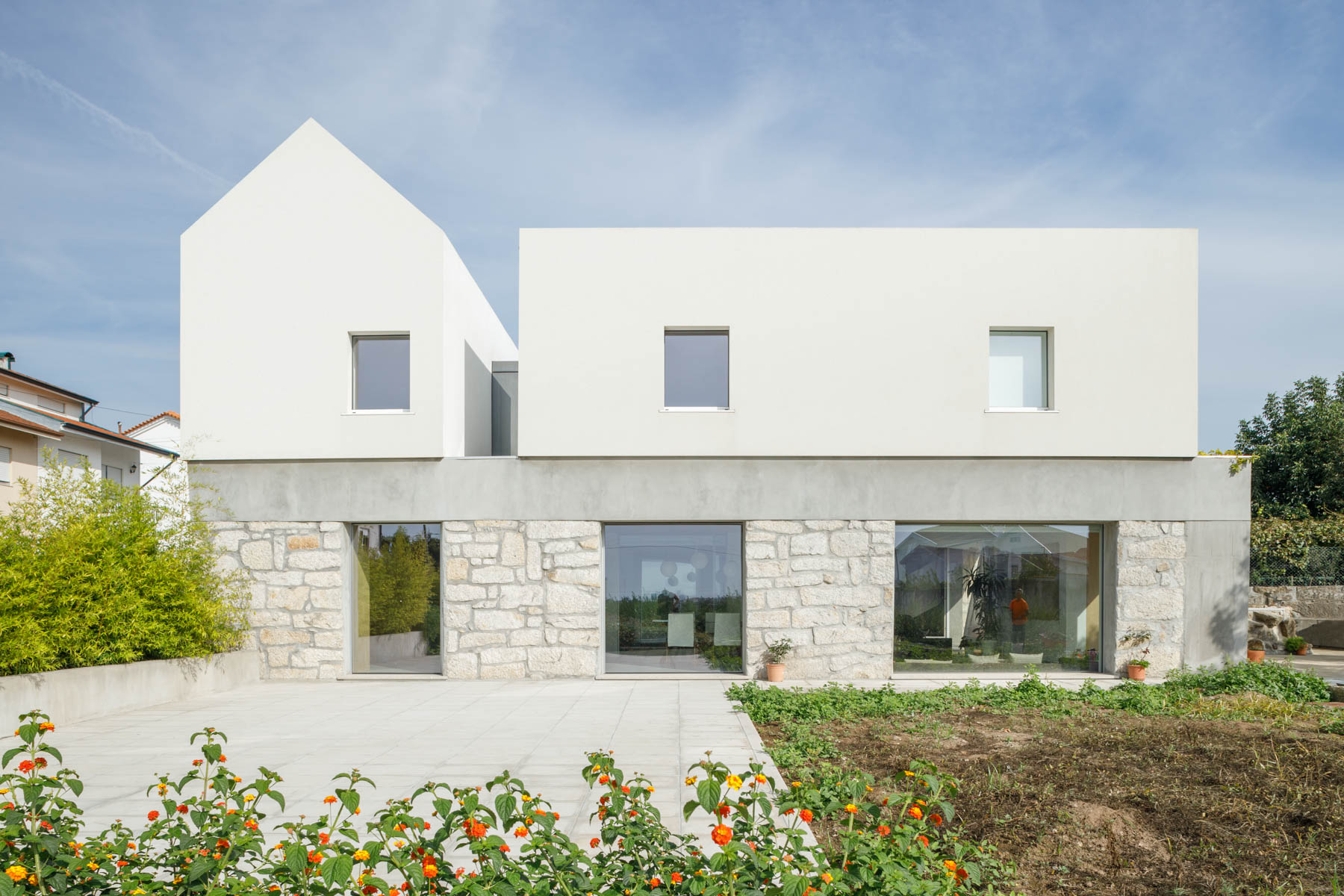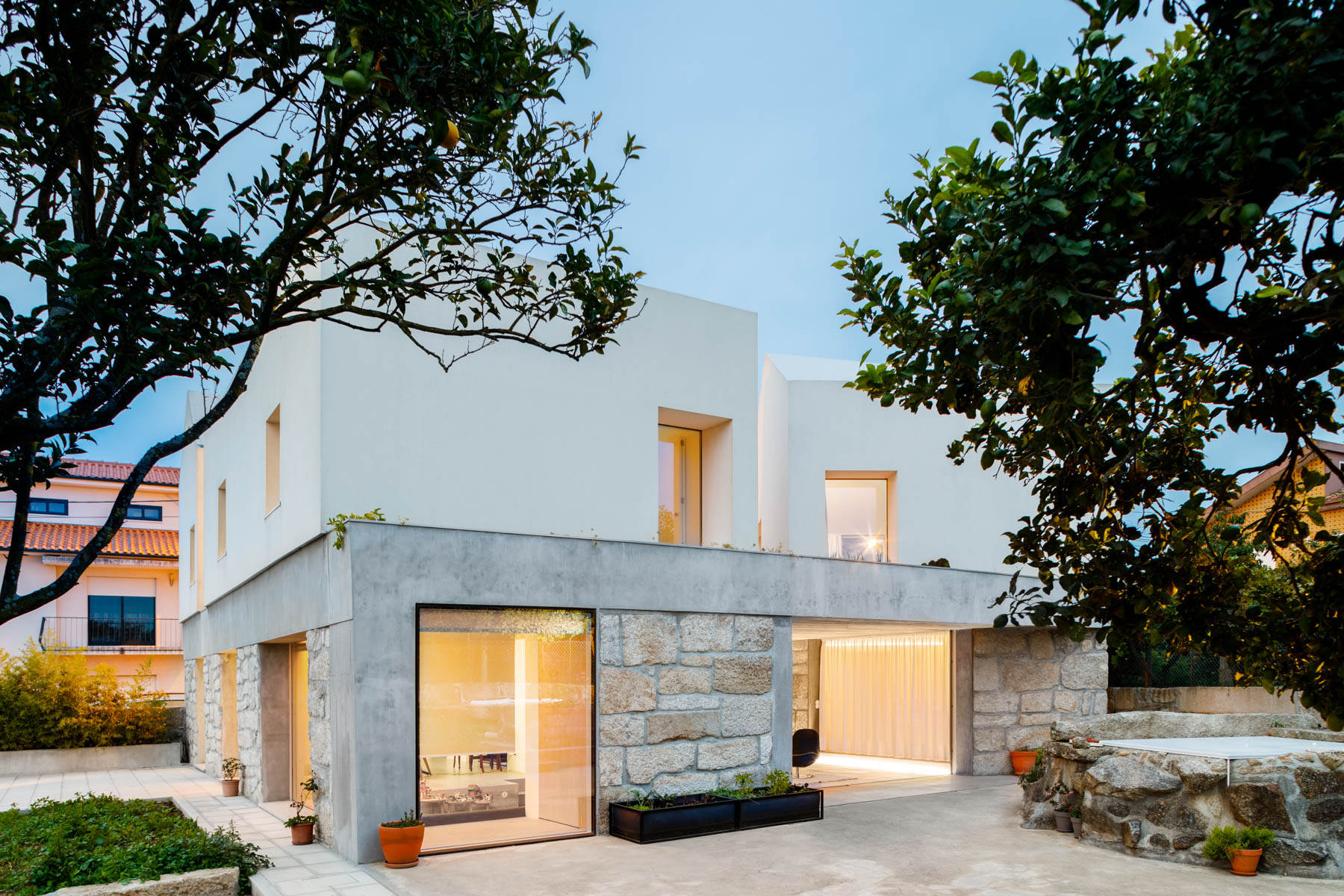 오래된 팜하우스는 가족들을 위한 따뜻한 거주공간으로 재 탄생하게 된다.
기존 공간과 구조물을 유지하며, 현재의 거주성을 삽입하는 이번 리모델링 작업은 대조와 비교를 통해 신 구의 조화를 맛볼 수 있다.
건물 중심부에 위치한 중정은 이러한 내부공간을 조화롭게 연결하는 구심점으로 작용한다.
더보기
This was the key premise for the creation of our project. Maintain the structure of the original volumes and assume their original shape uncovered, unifying them through a slab perforated by a central patio, that fills with light the entire social area located on the ground floor.

A garden roof finish on the central slab offers a new intimate garden to all rooms and private areas of the house.
In terms of materiality our intention was to create a strong contrast between the two floors.

On the ground floor a rougher materiality, denouncing the tectonic of the construction, transmitting the sensation of living inside a granite excavated mass (the wall) with a very strong relation with the exterior space. And in the upper floor, the geometry of the three original houses is denounced throw their materialization as pure white volumes, flooded with light.
On this floor, the high right feet, the wooden shutters, the white and the wooden floors recreate the feeling of a country house.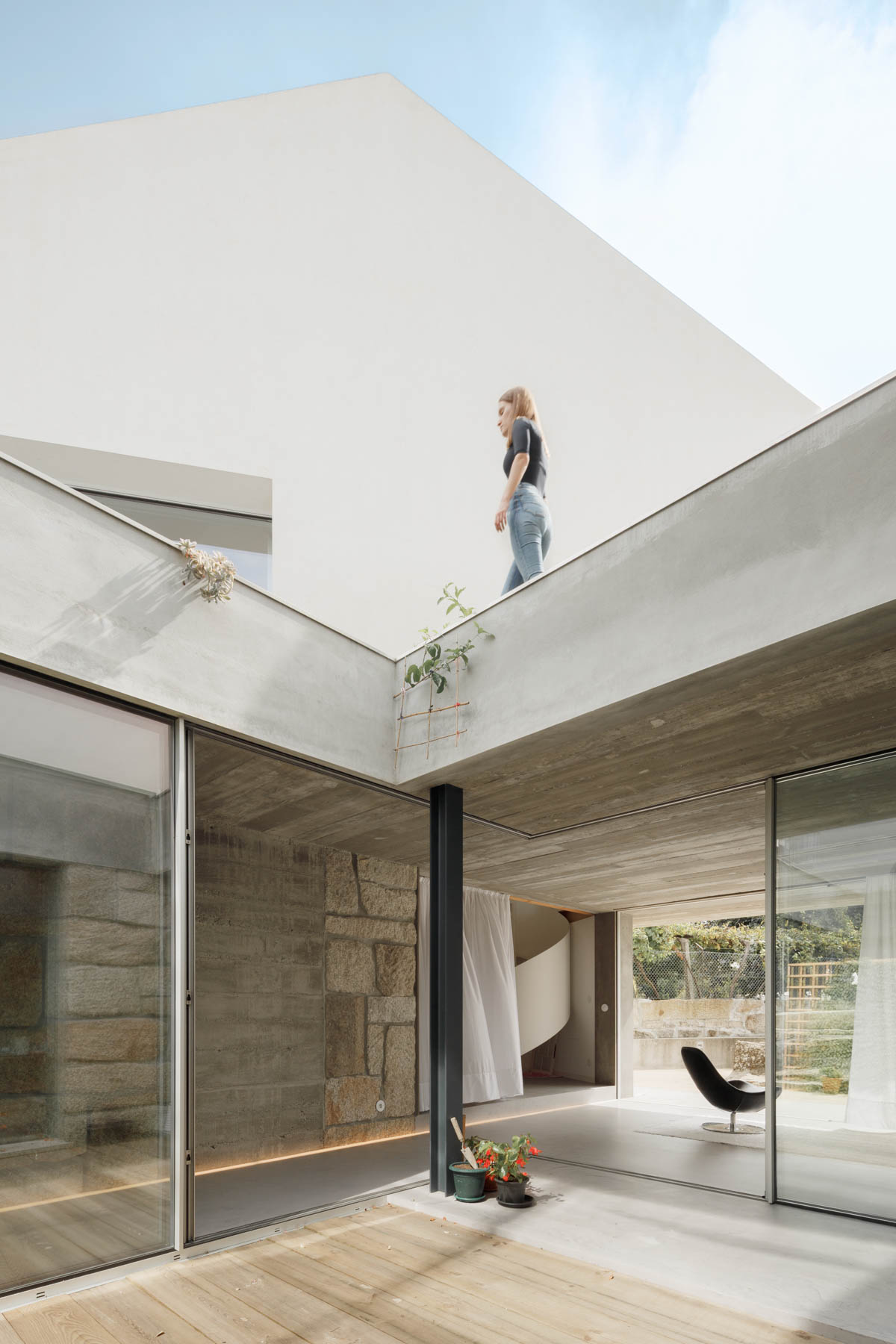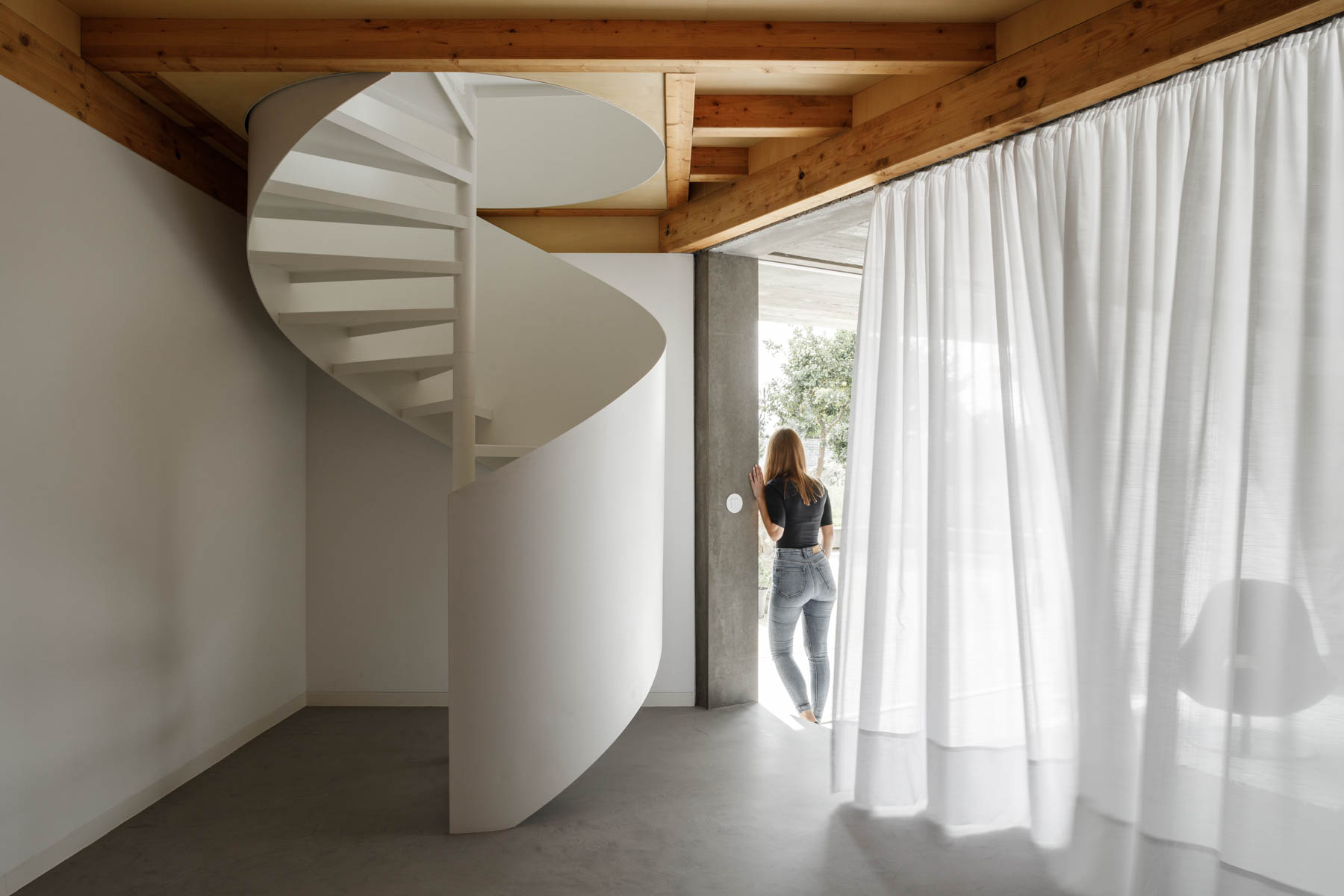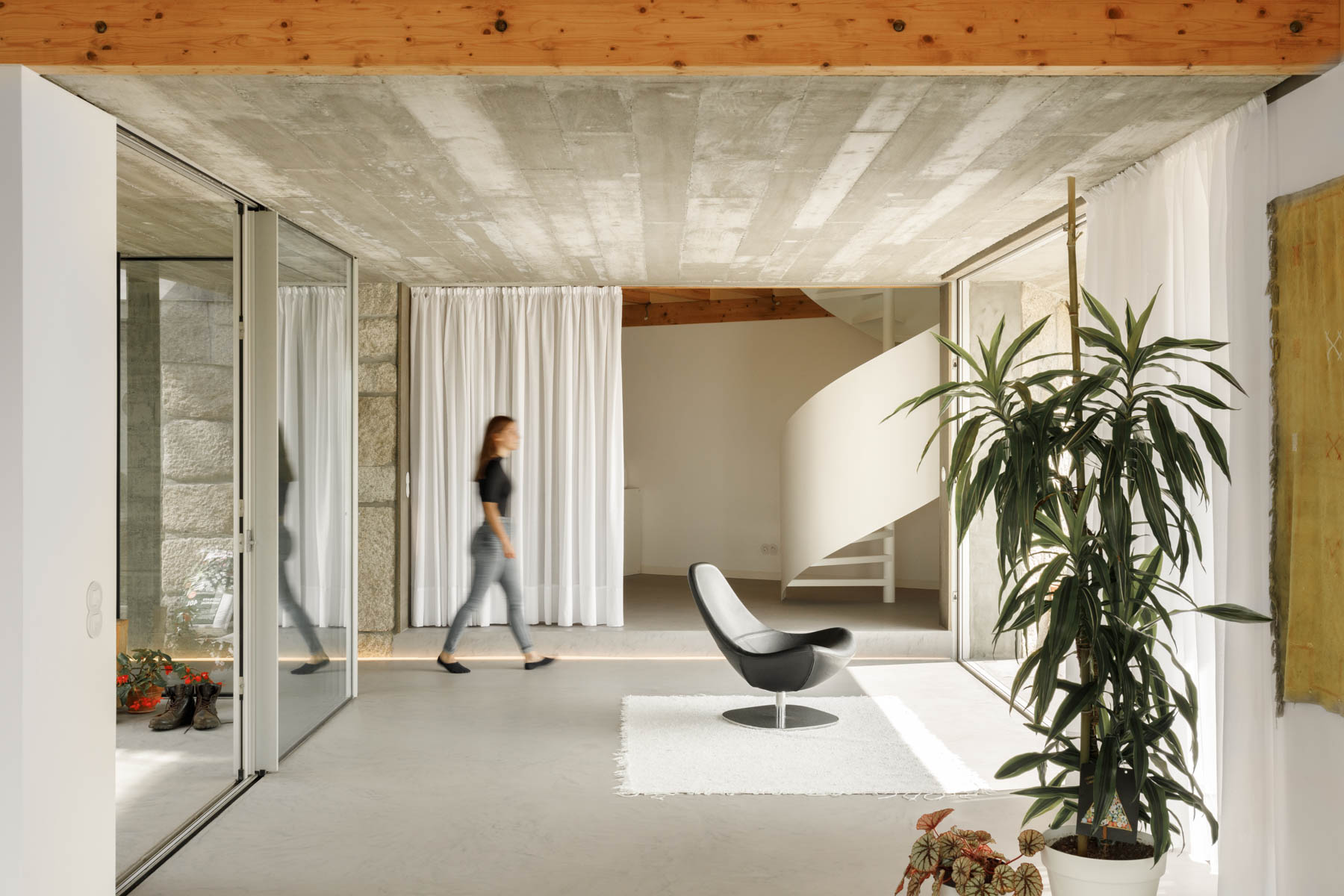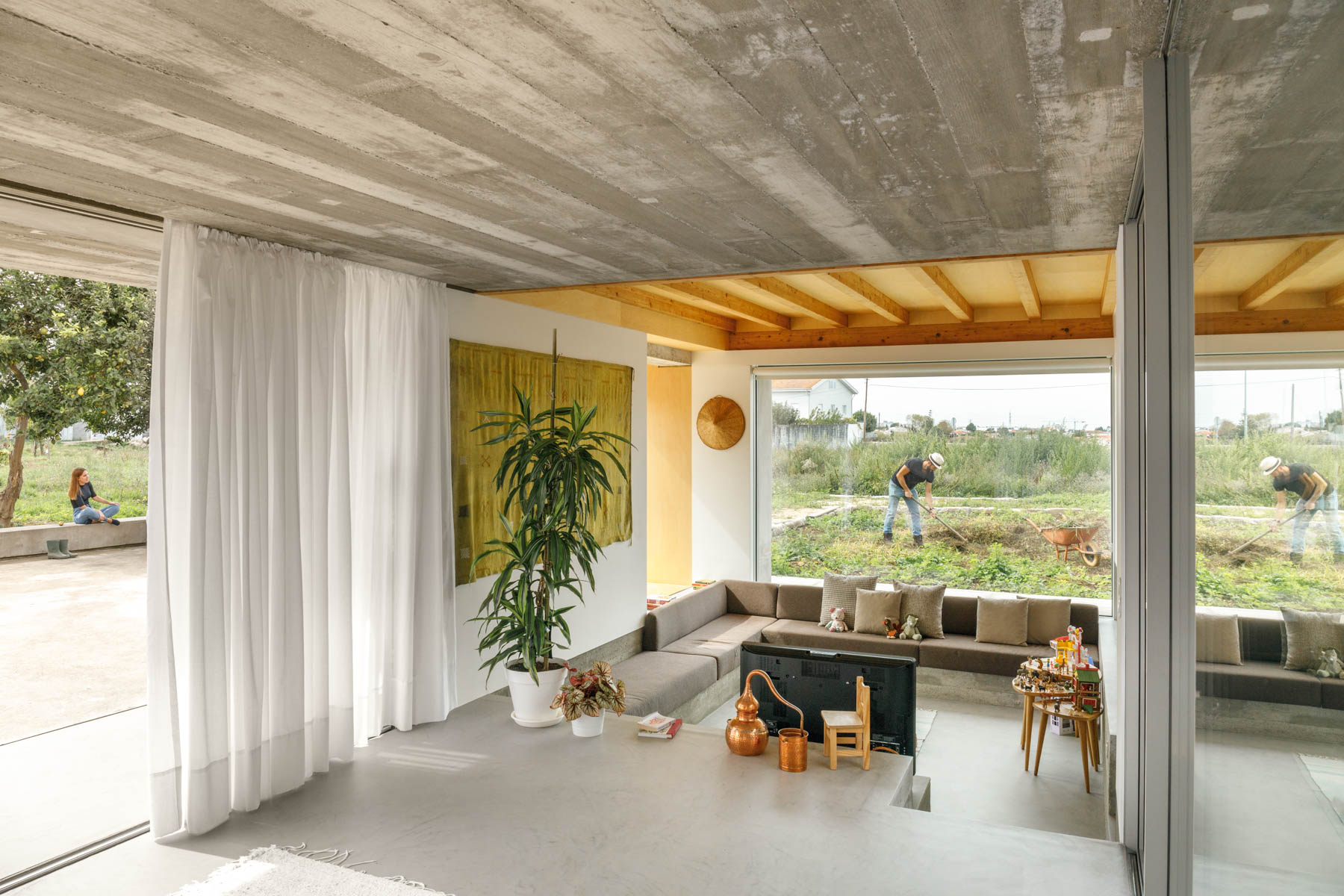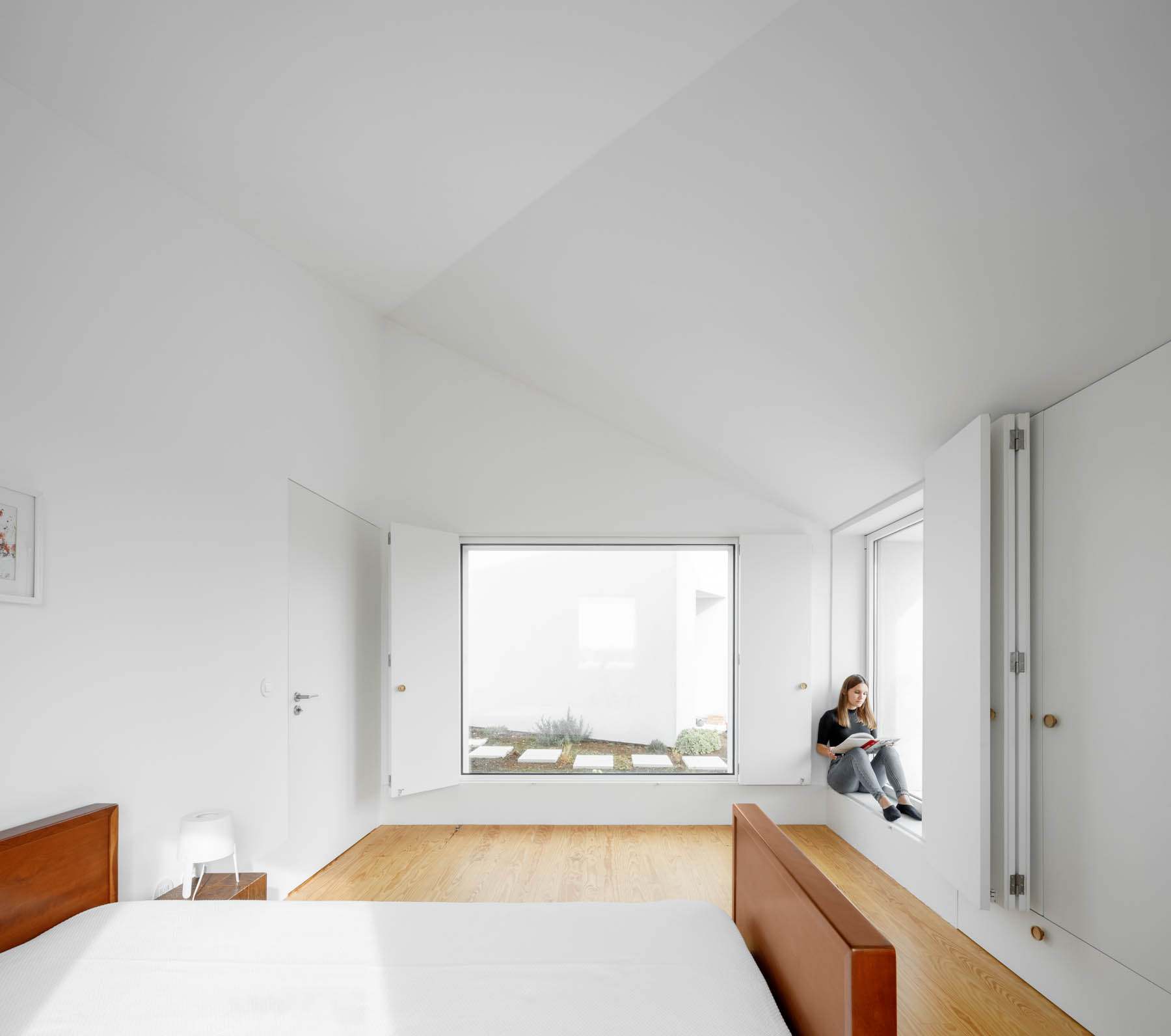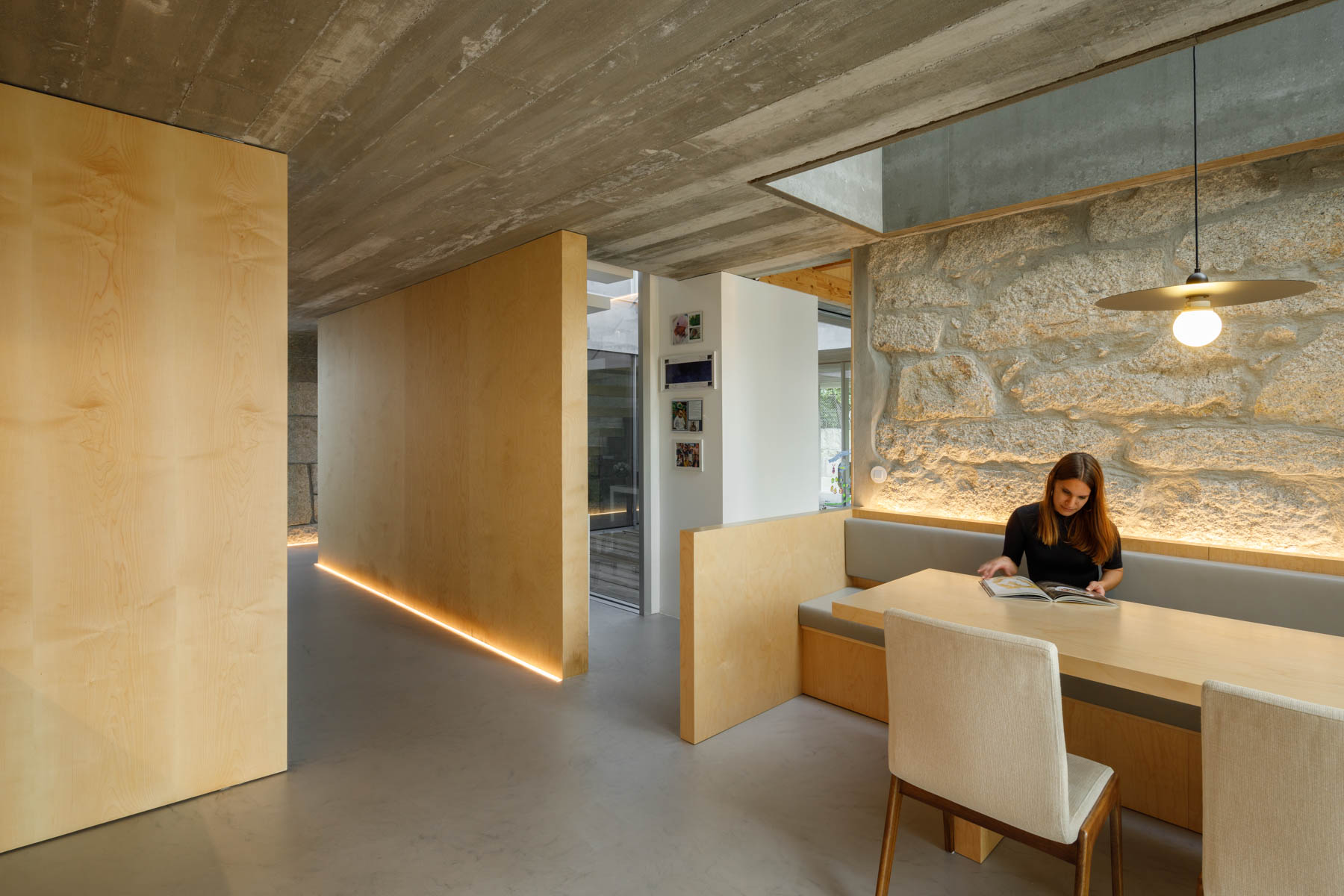 from architizer