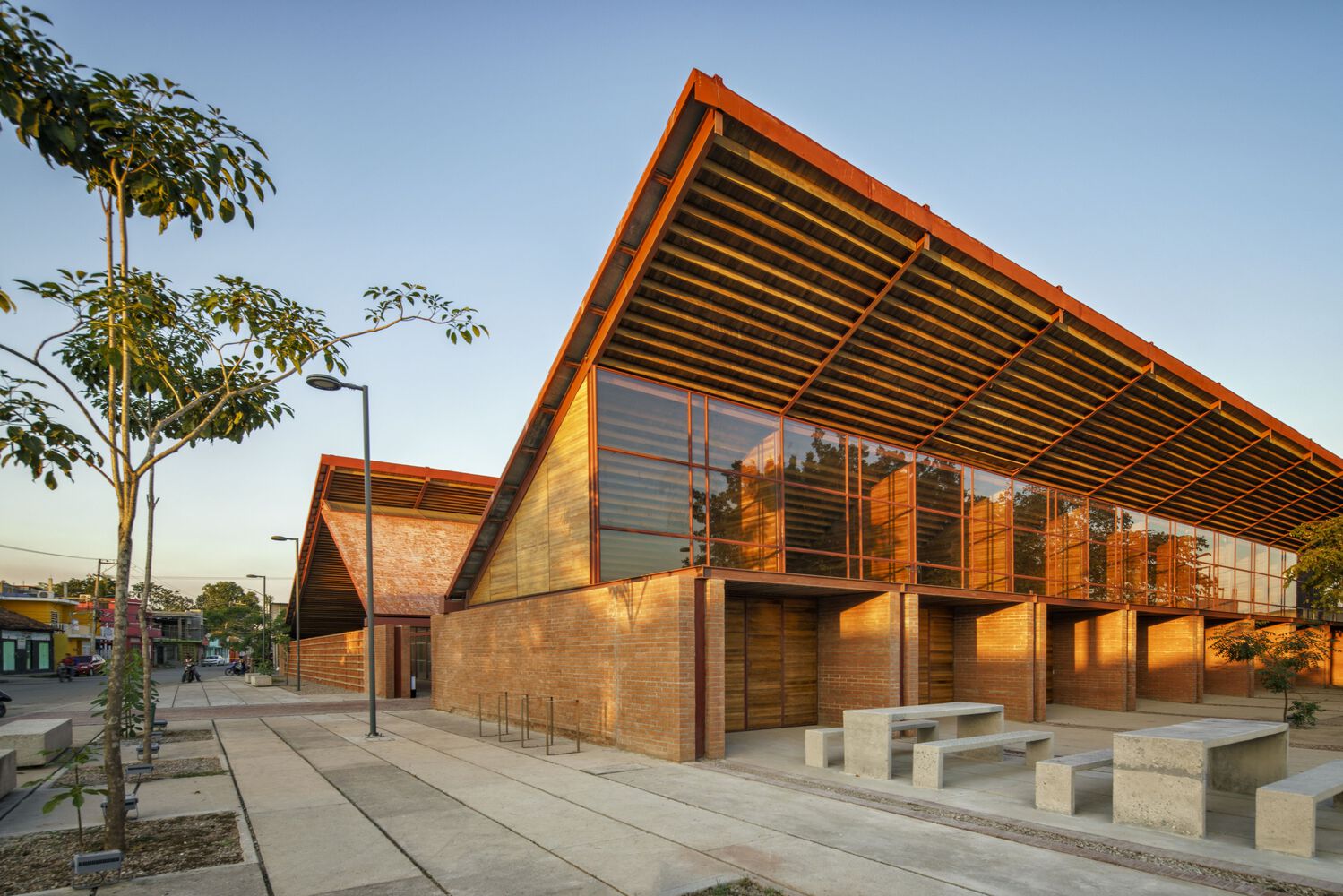 Colectivo C733-Music House
새로운 커뮤니티 센터는 다양한 지역문화를 지원하기 위한 공간으로 제공된다. 32*24크기의 오픈플랜을 중심으로 화장실, 주방, 셀러가 지원시설로 준비된다. 반층 위에는 지역 음악가를 위한 스테이지 또는 워크샵공간이 구성된다.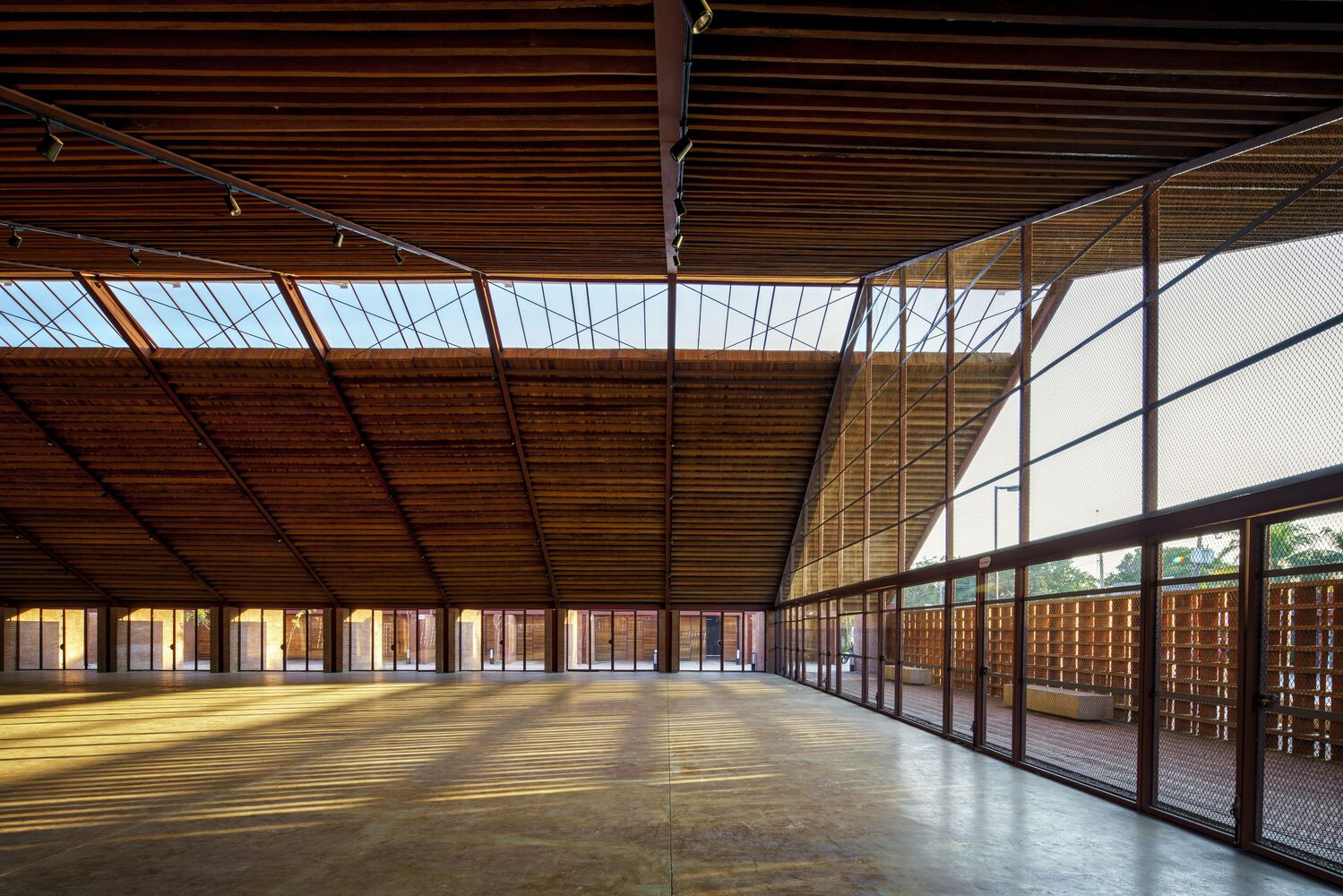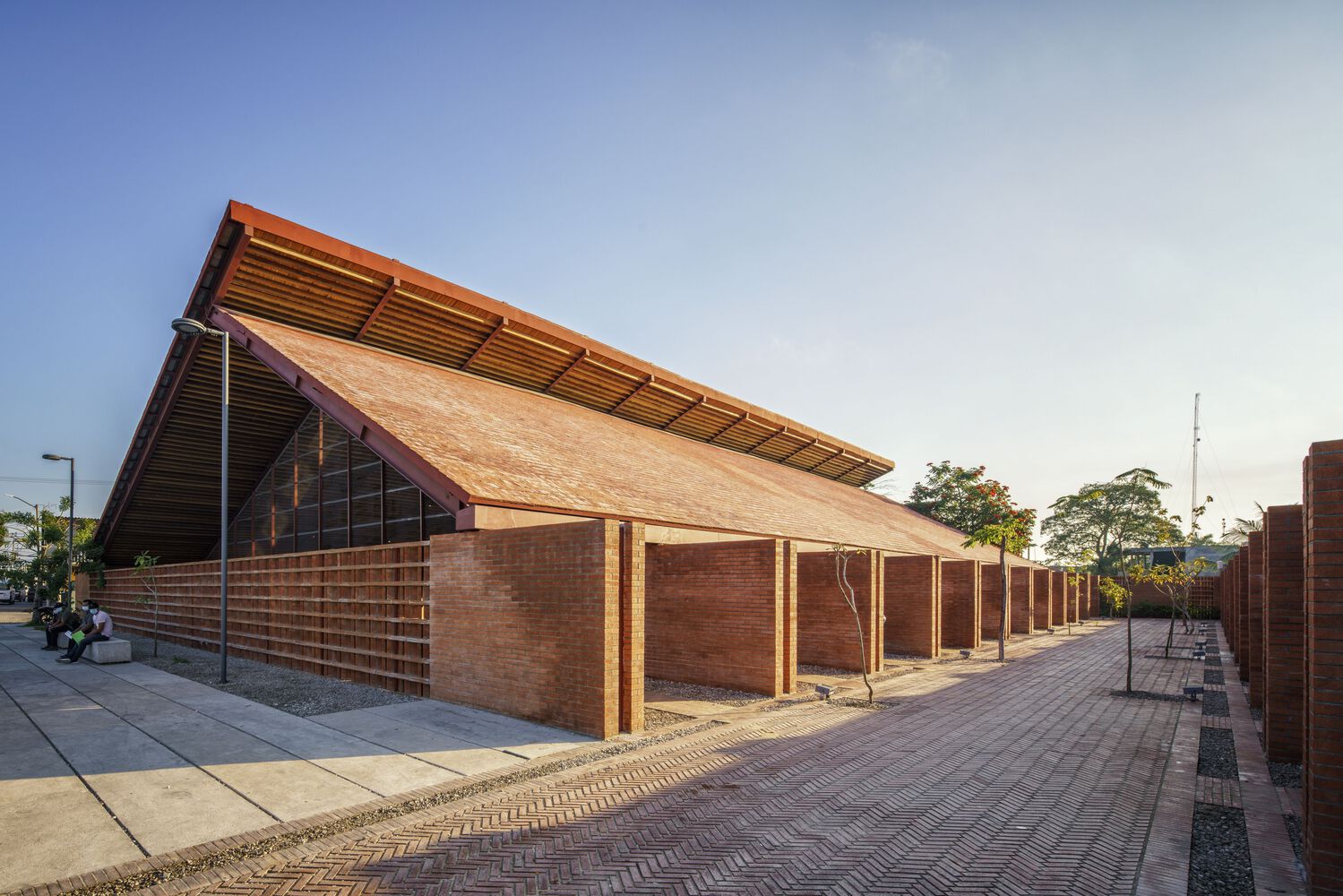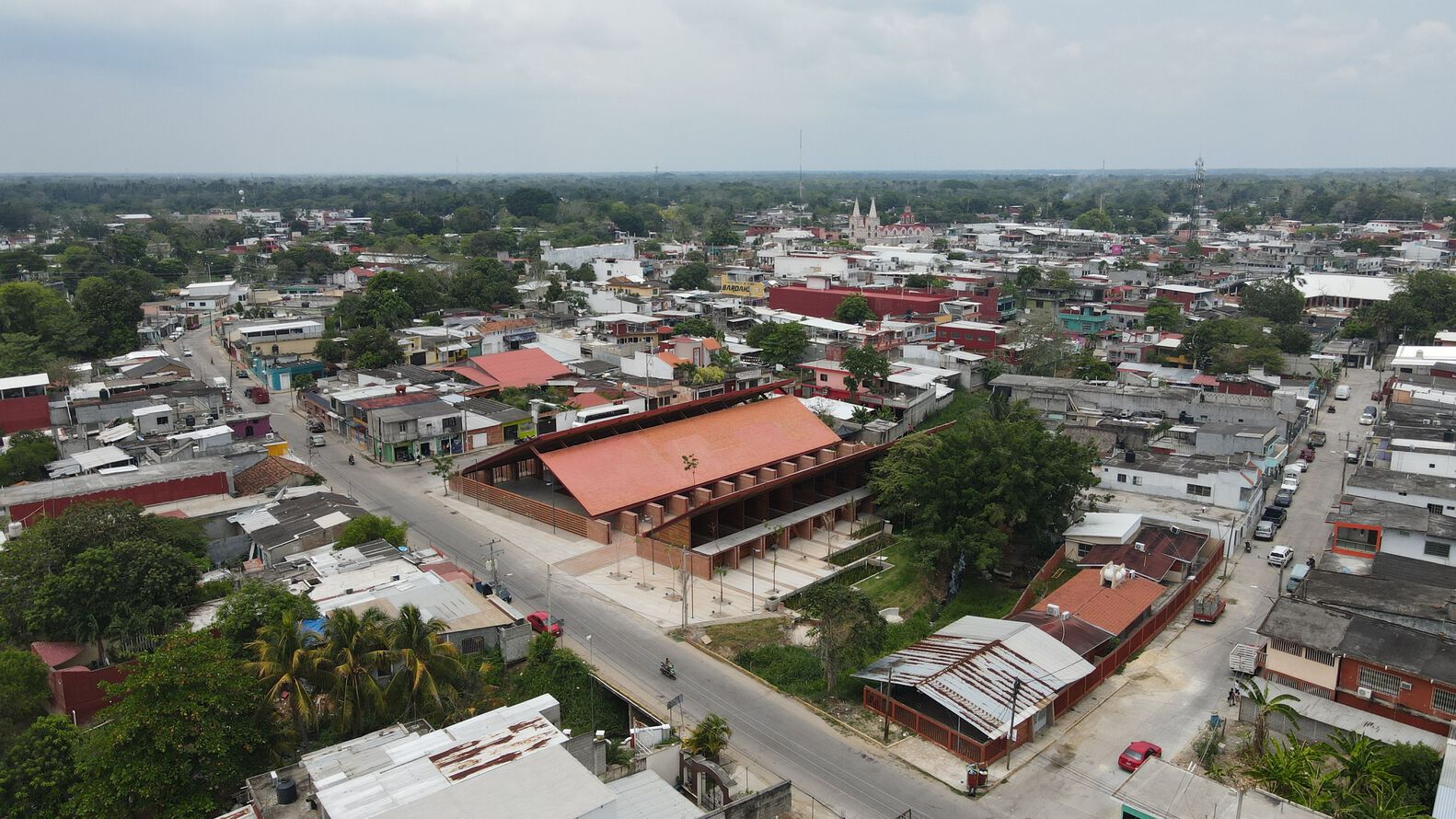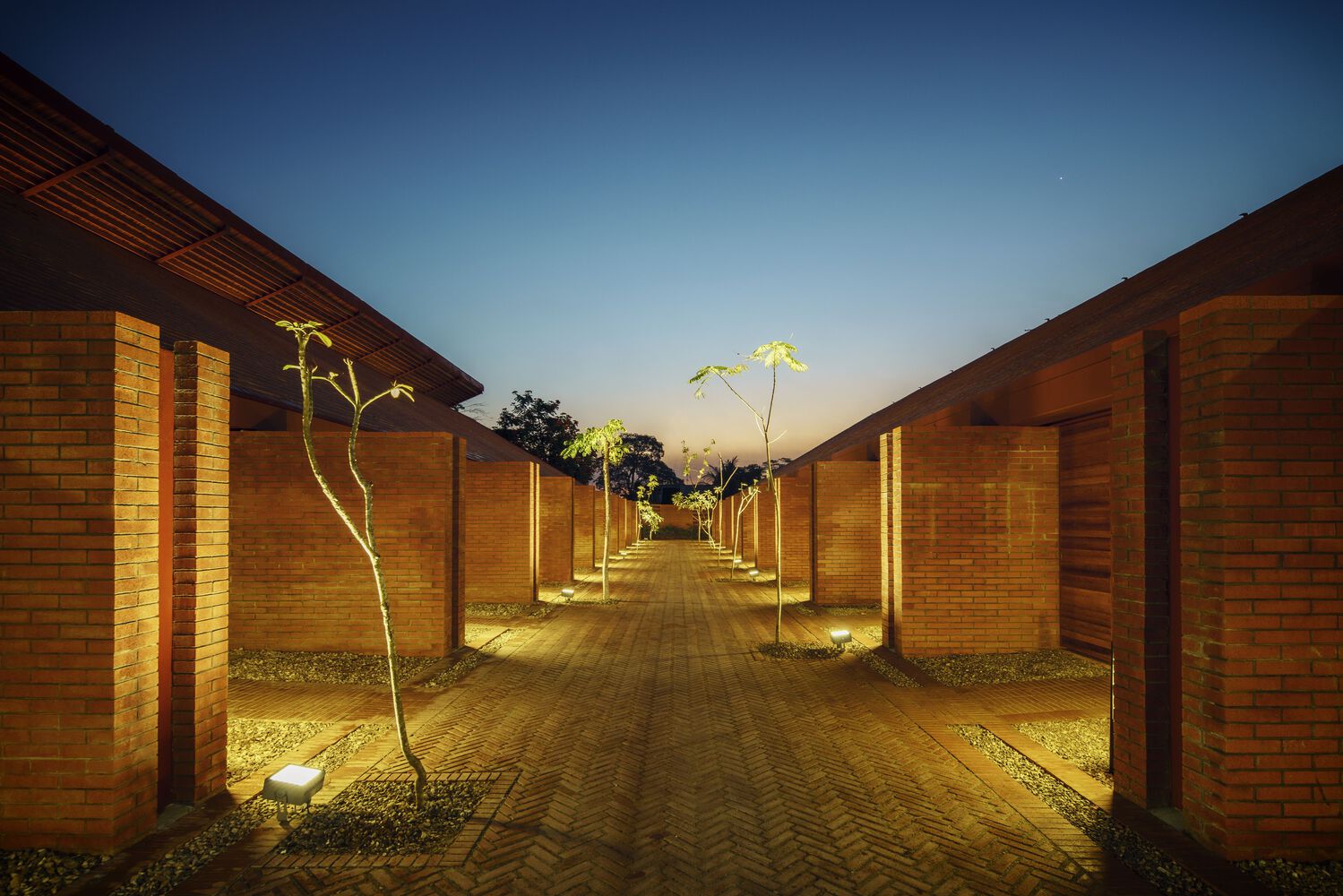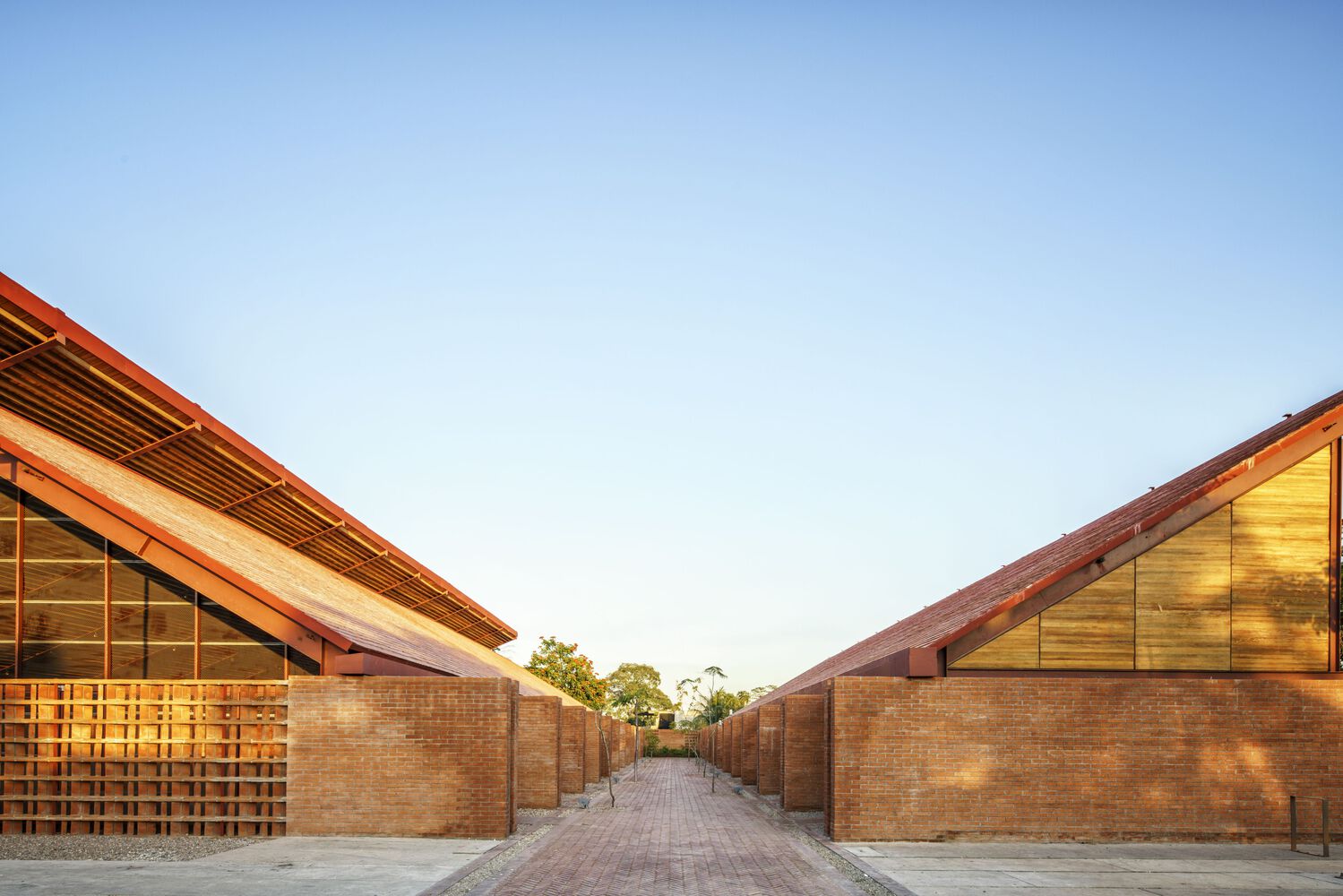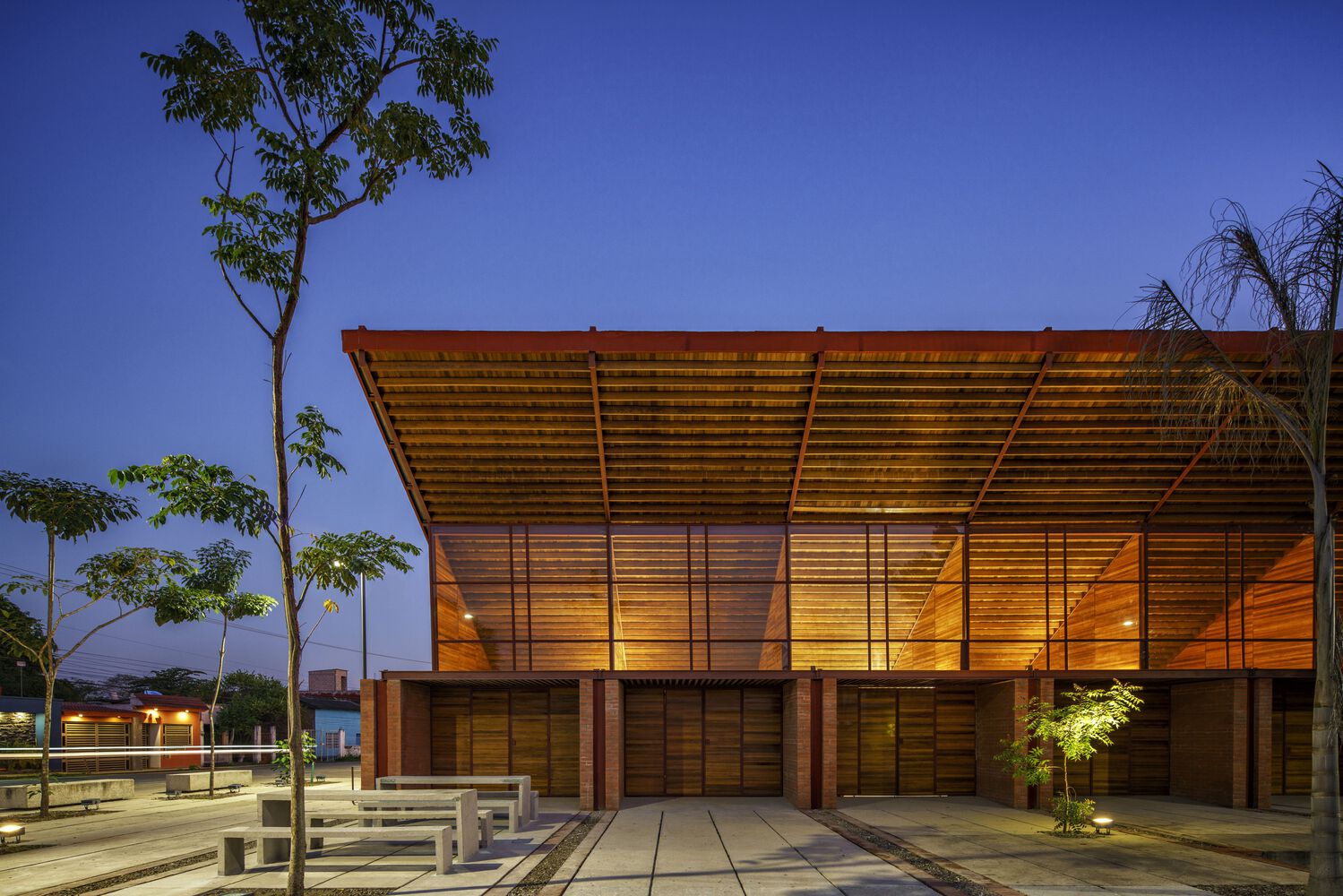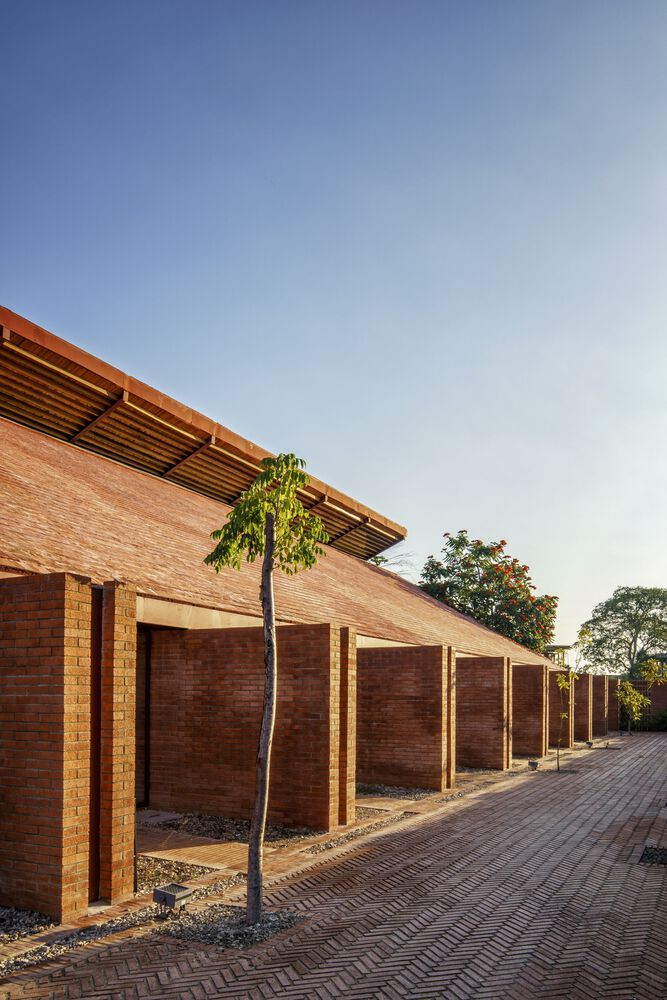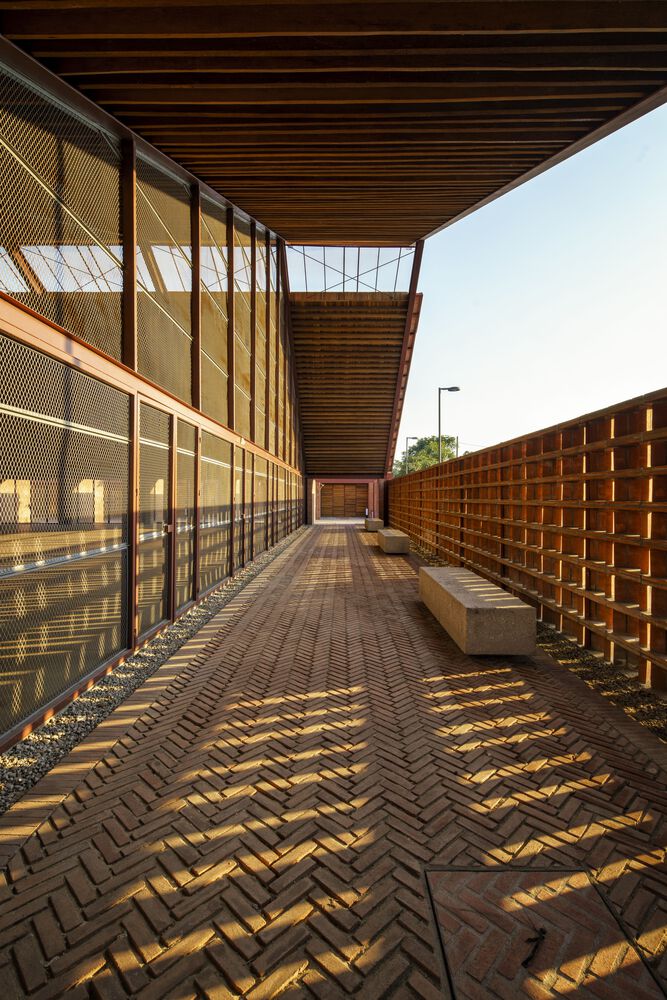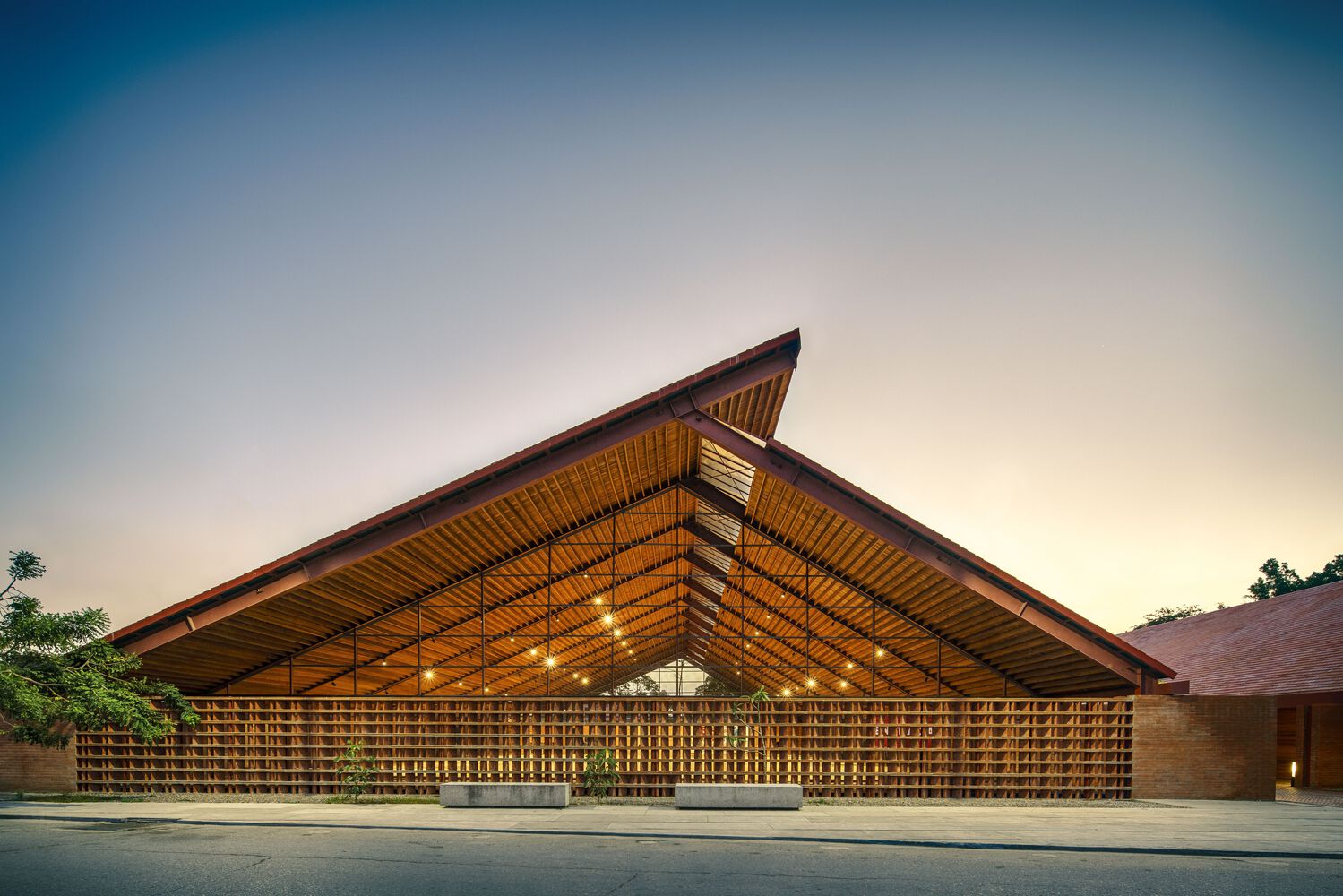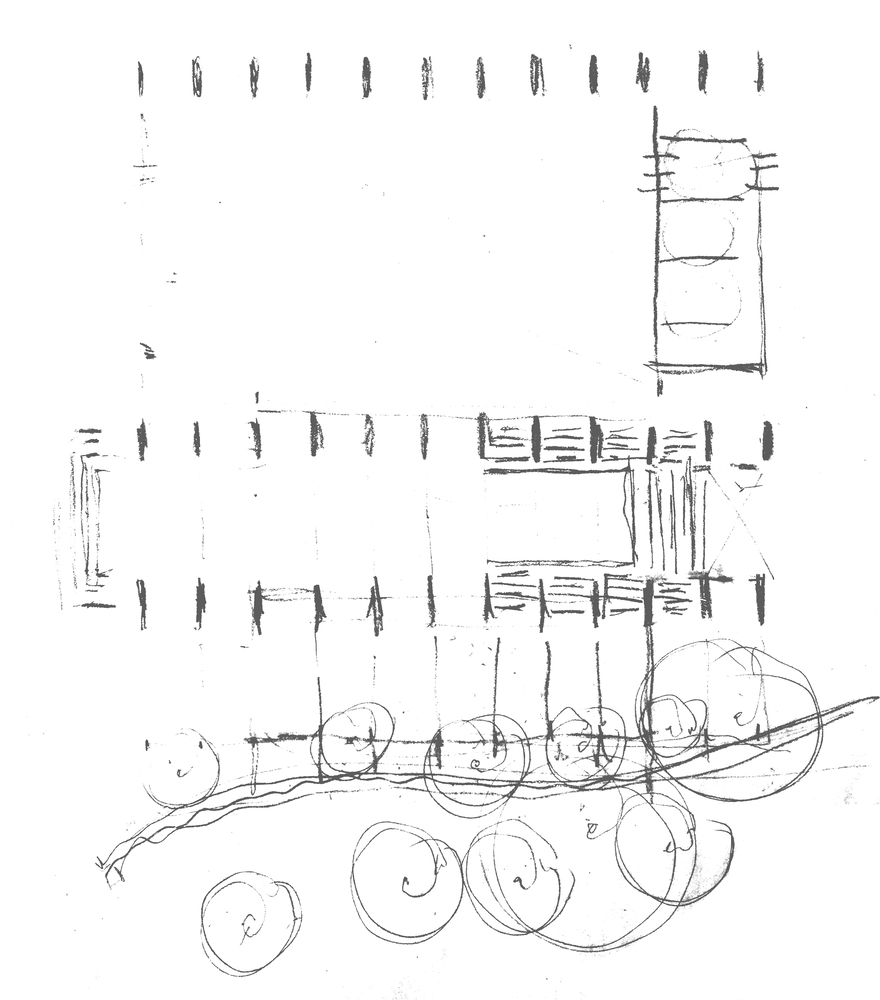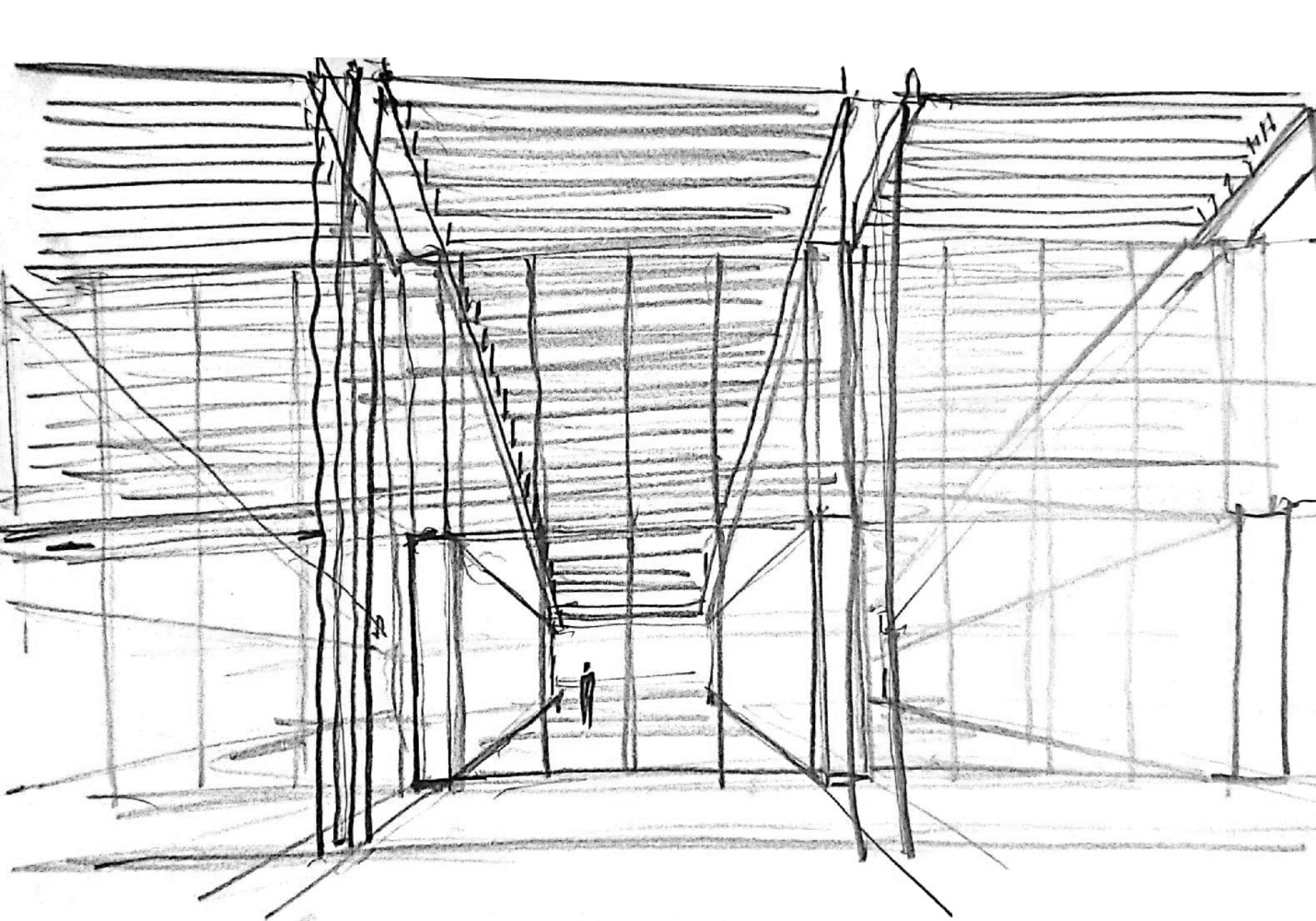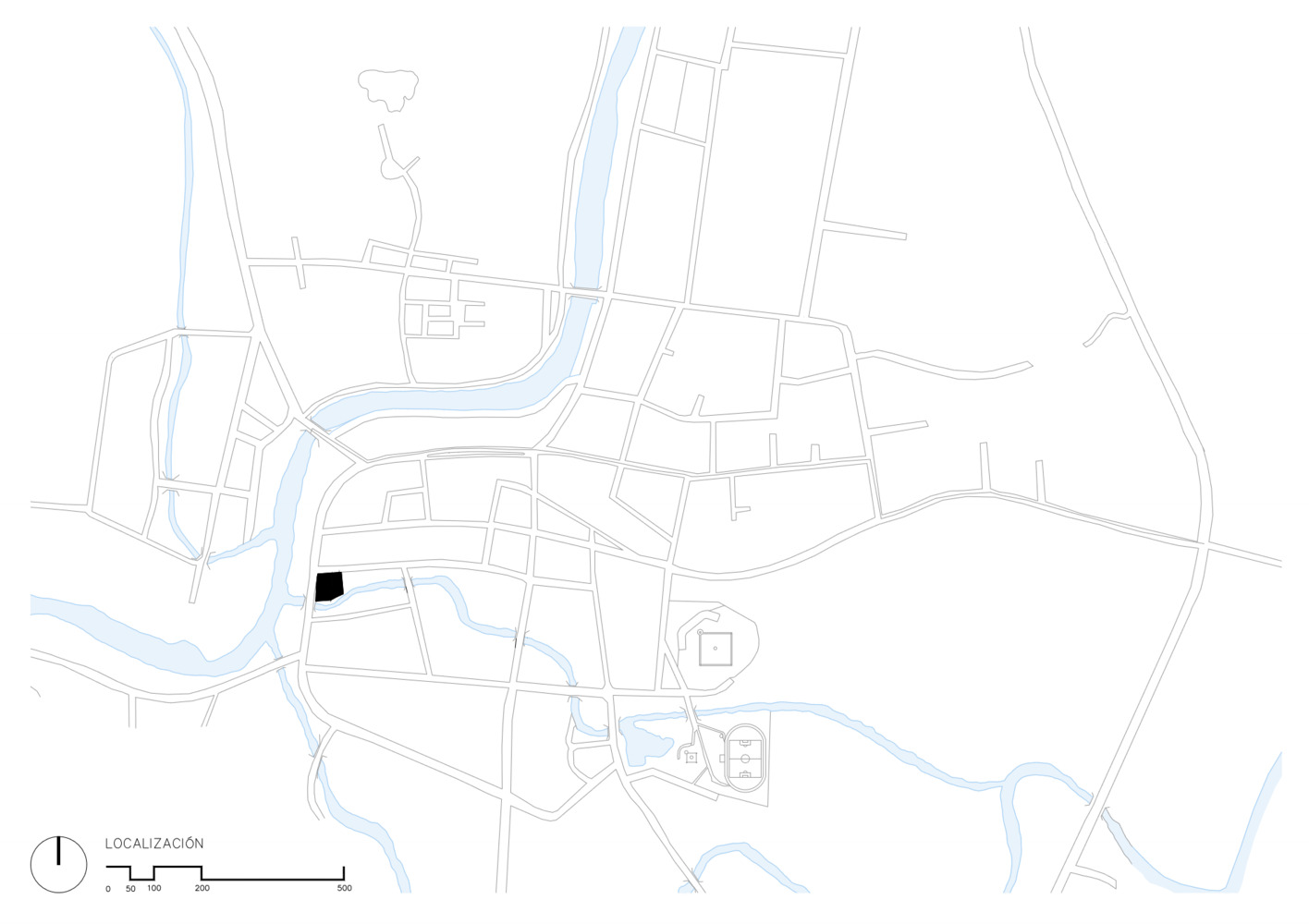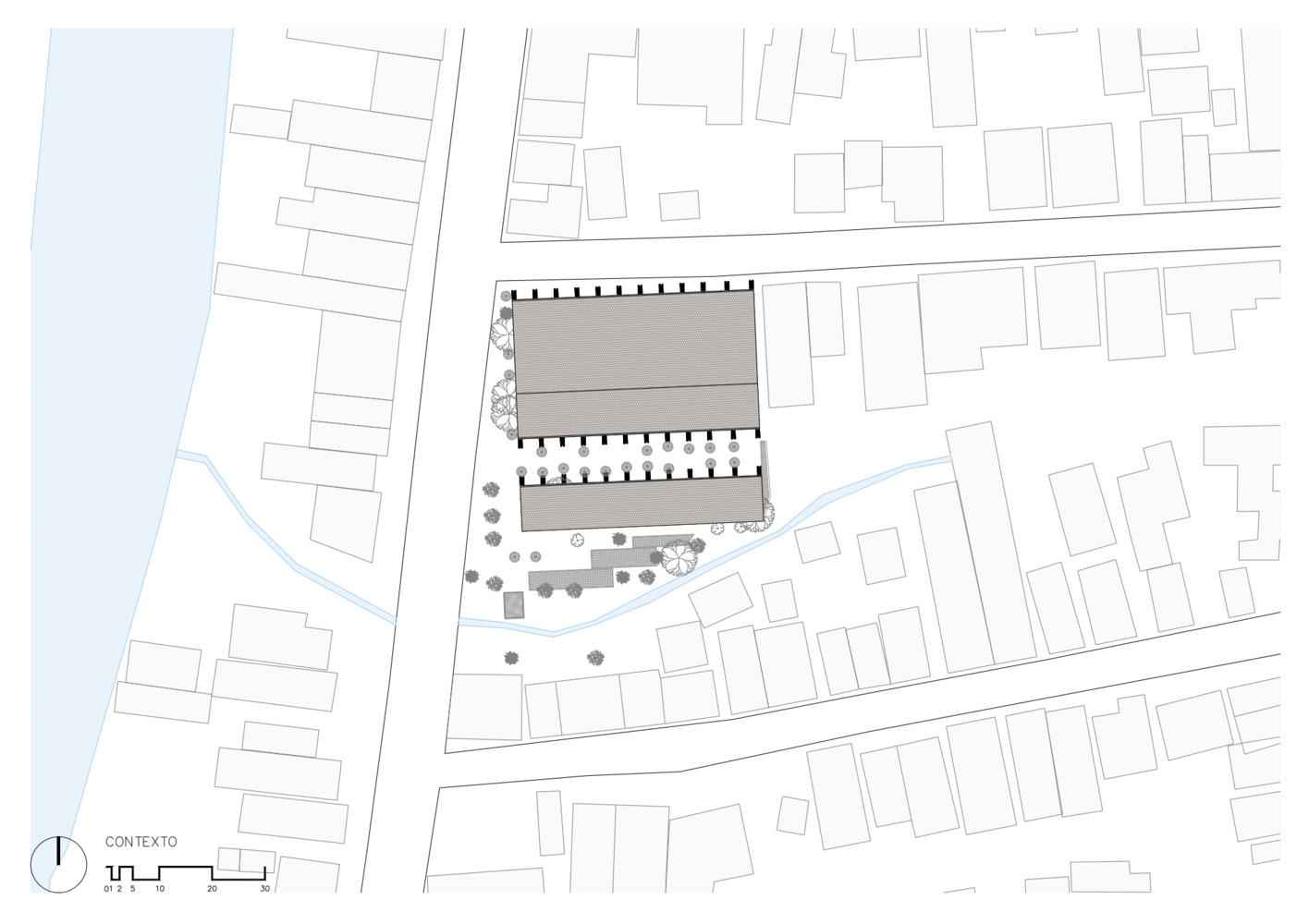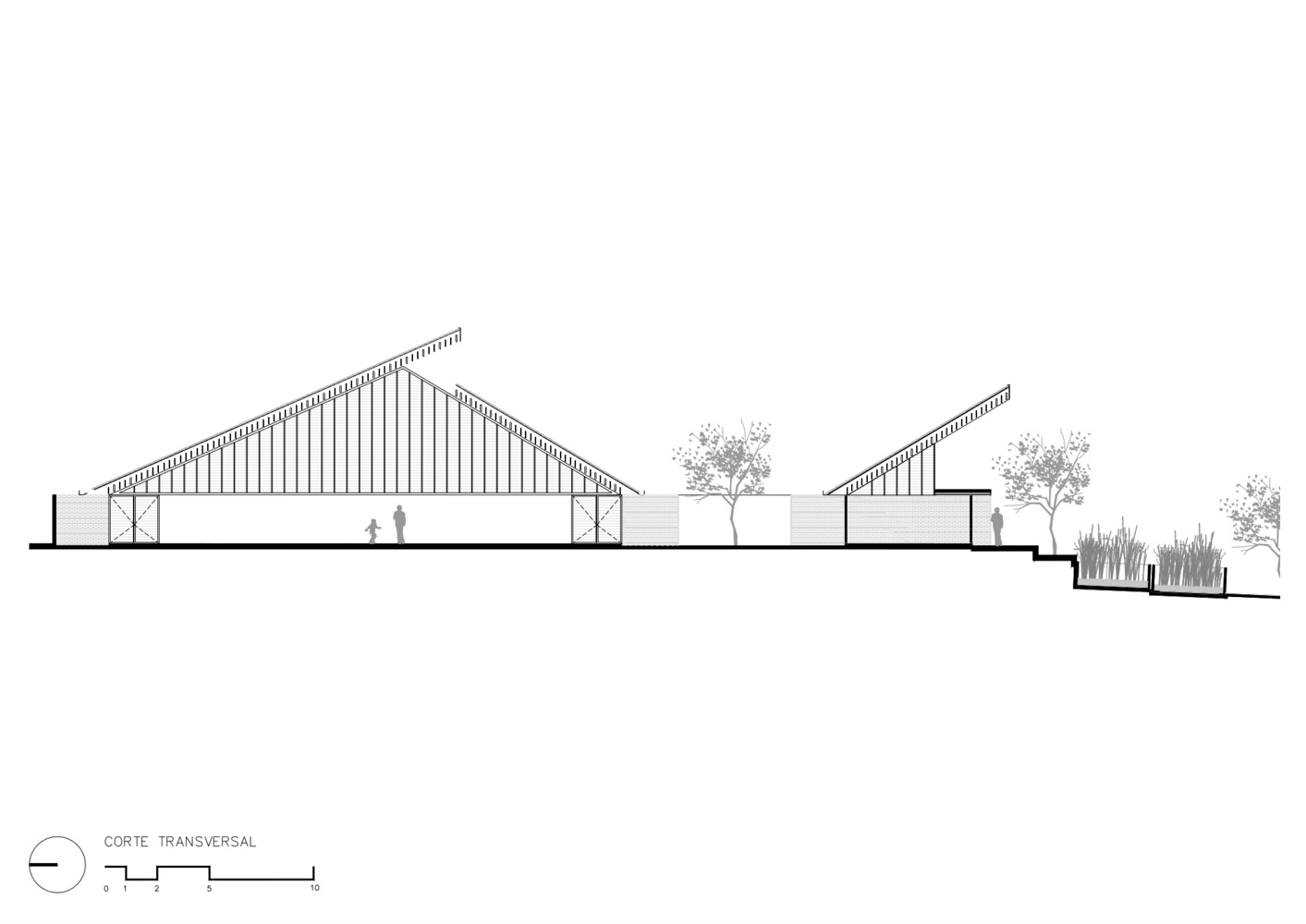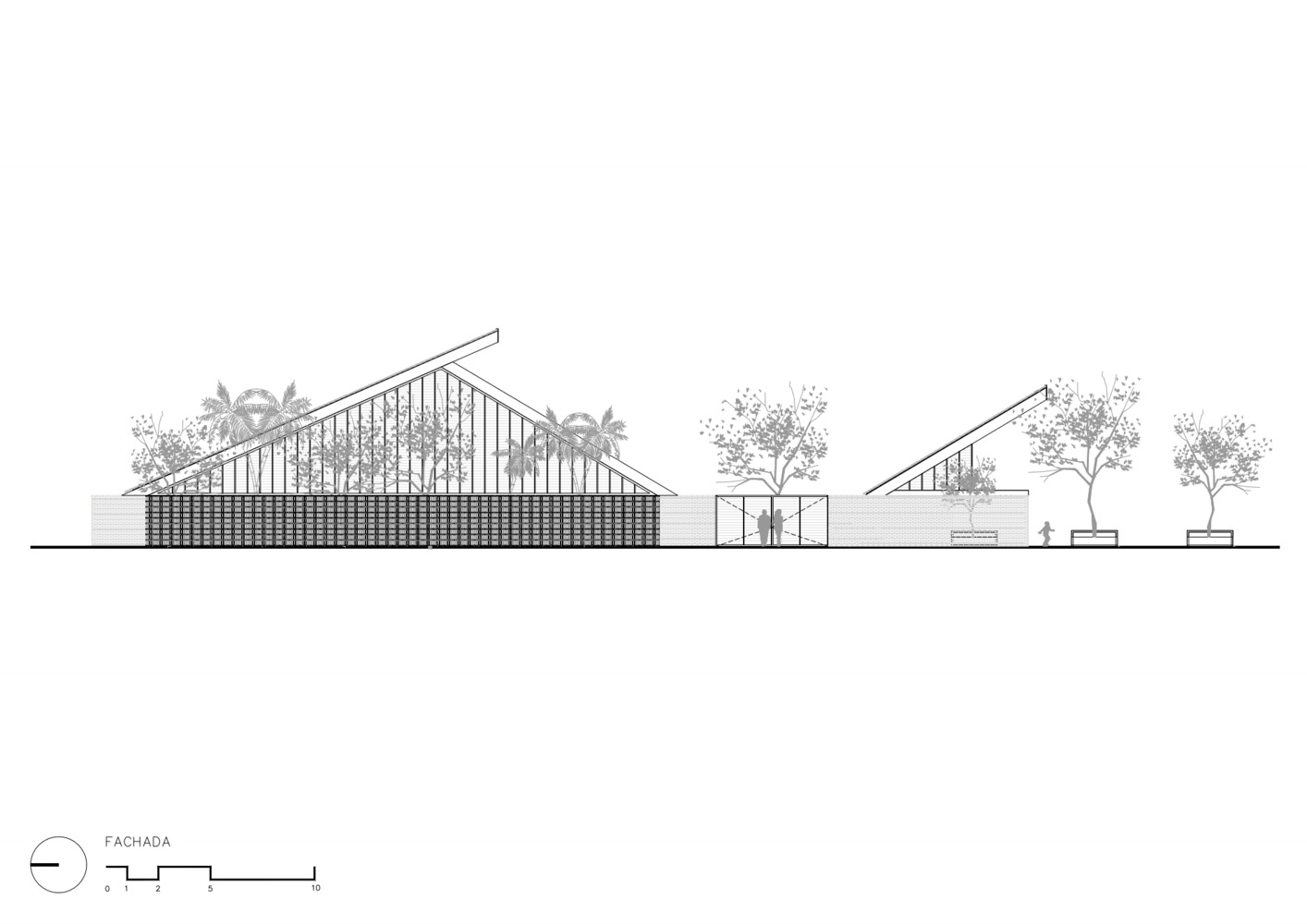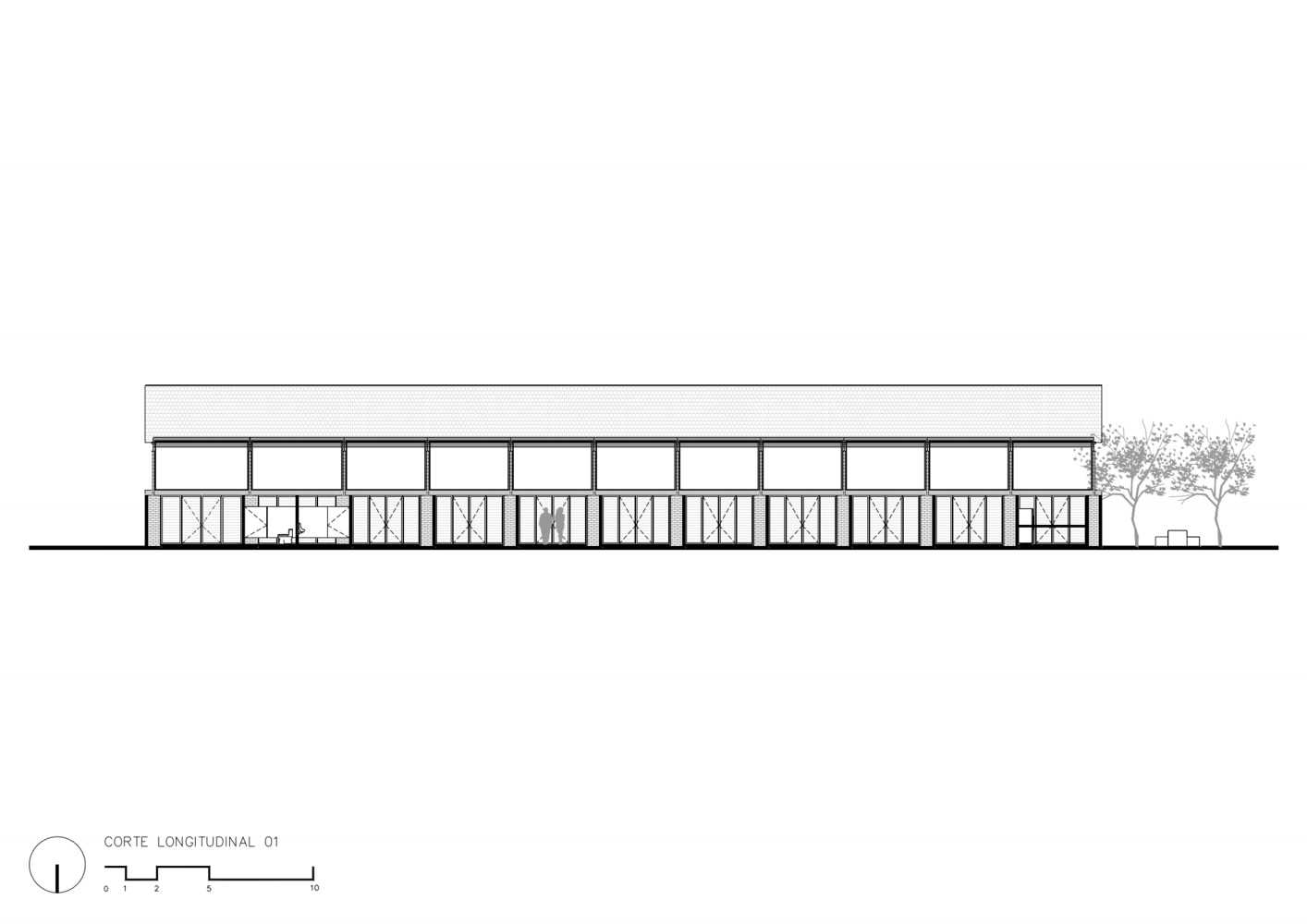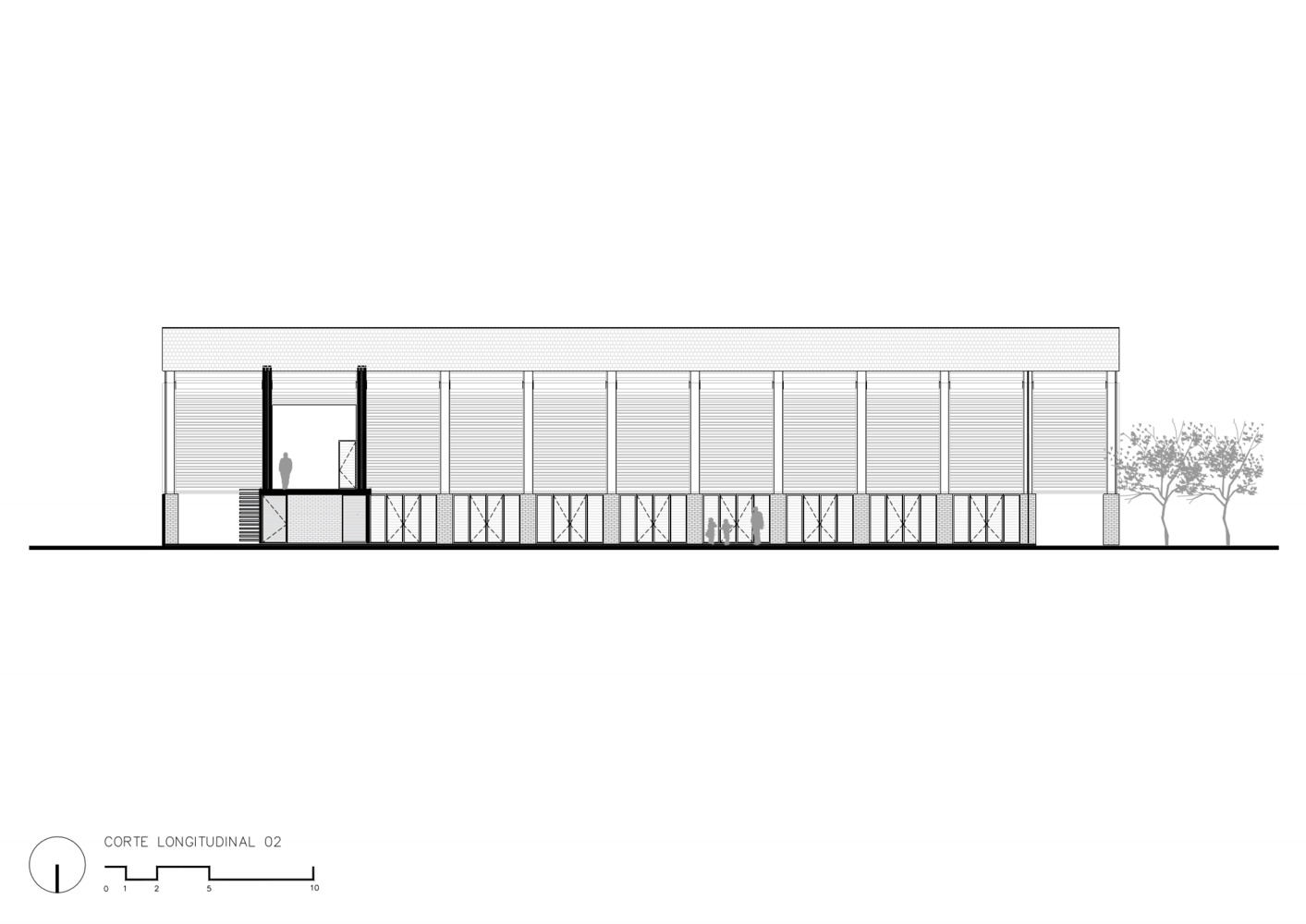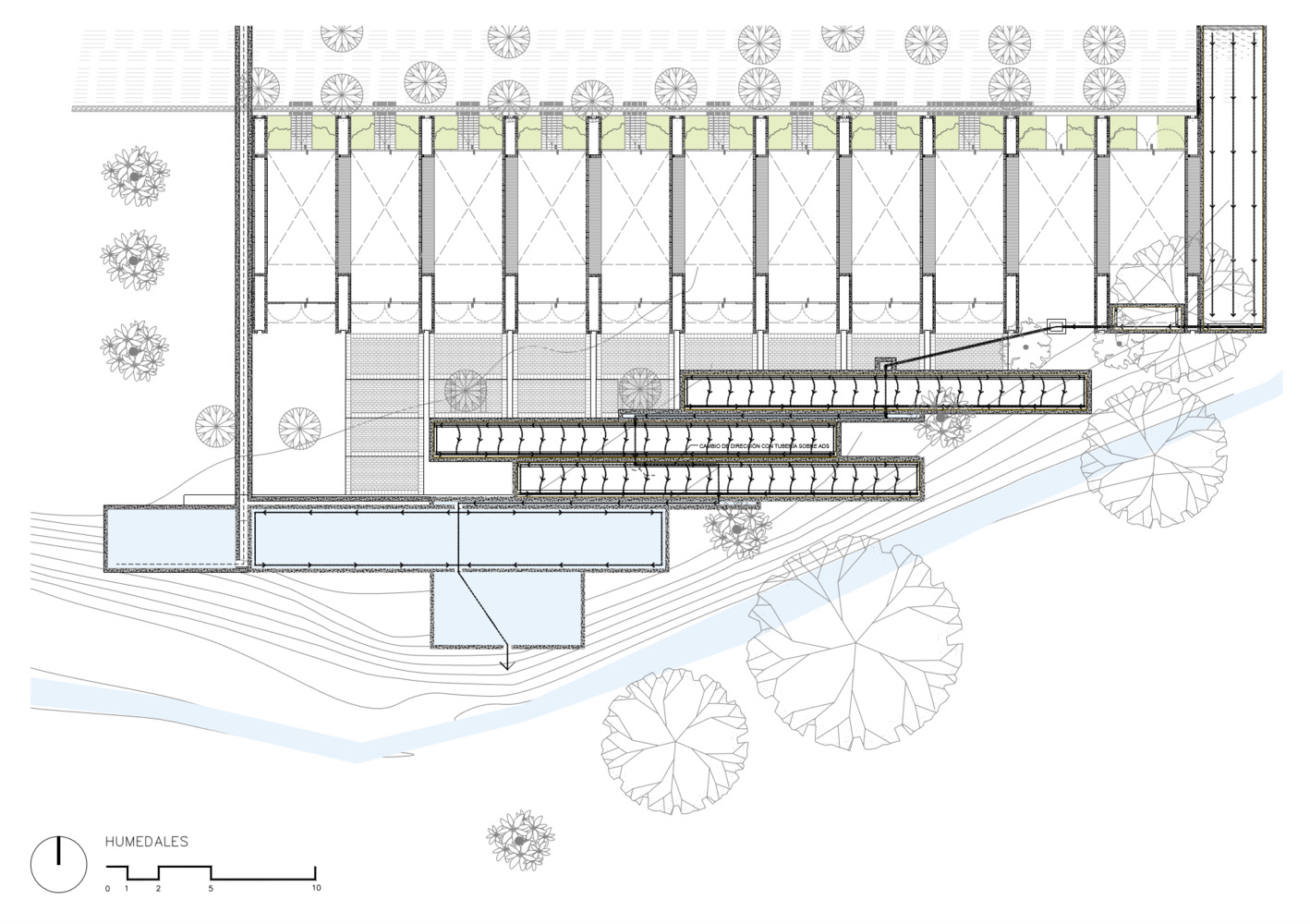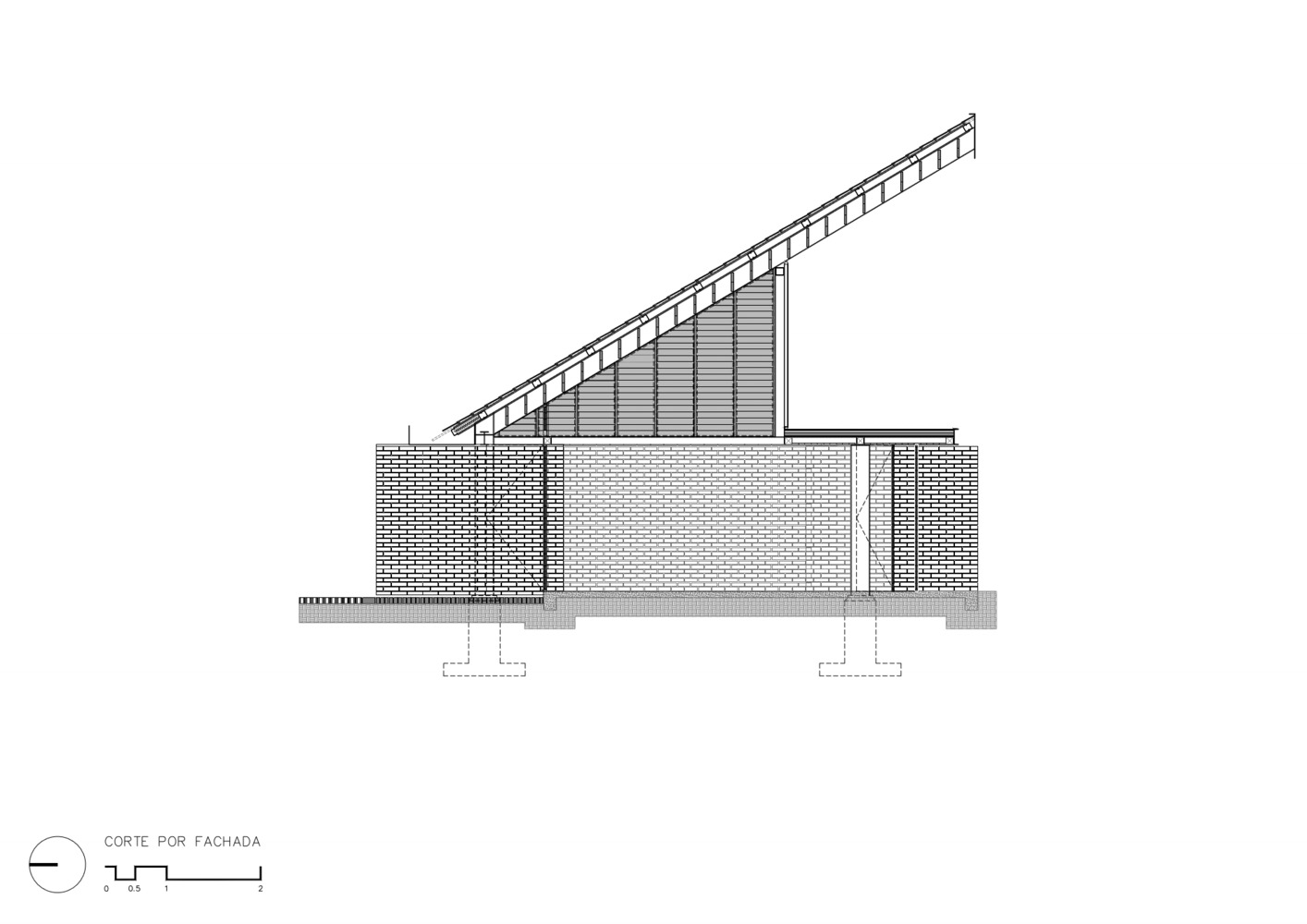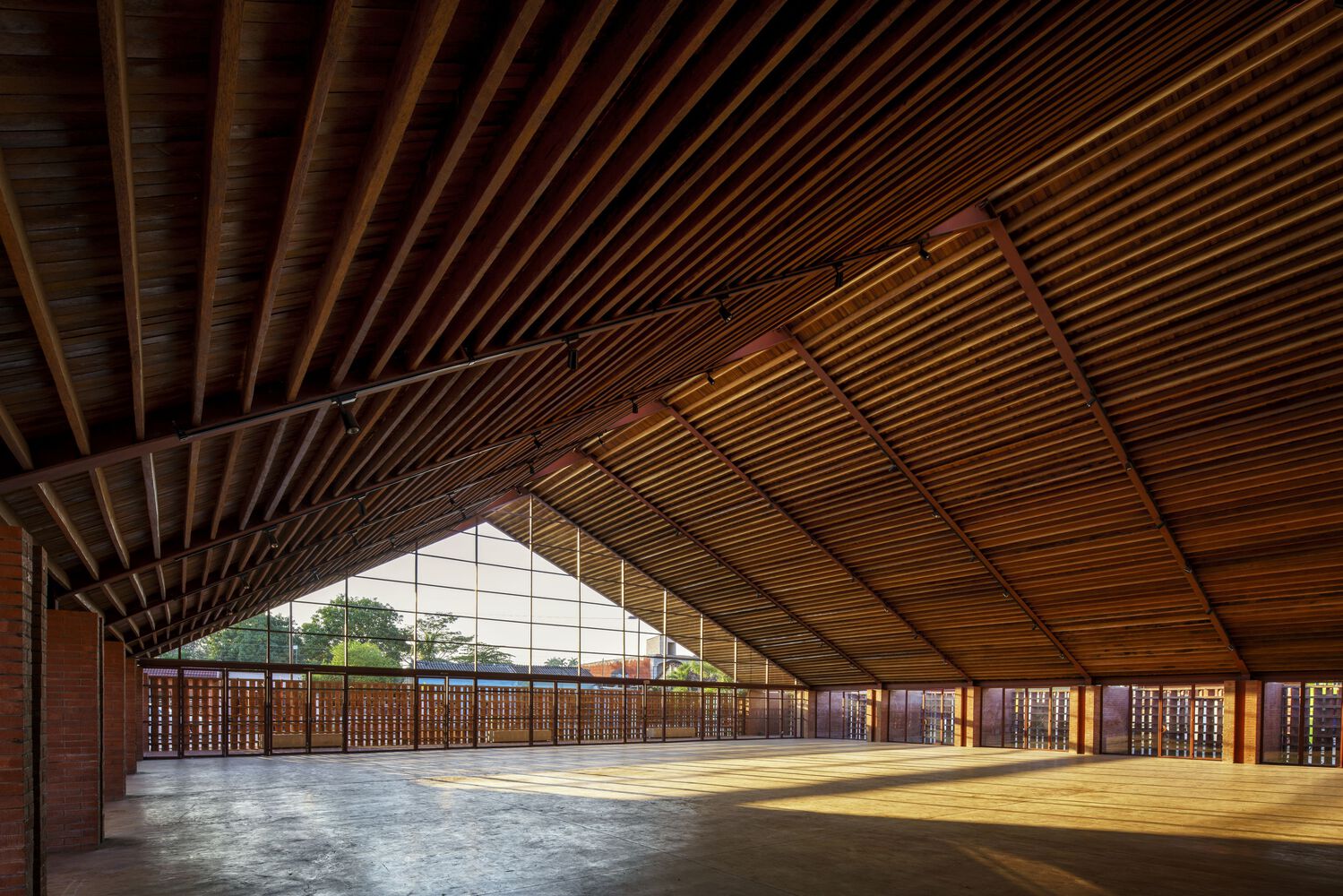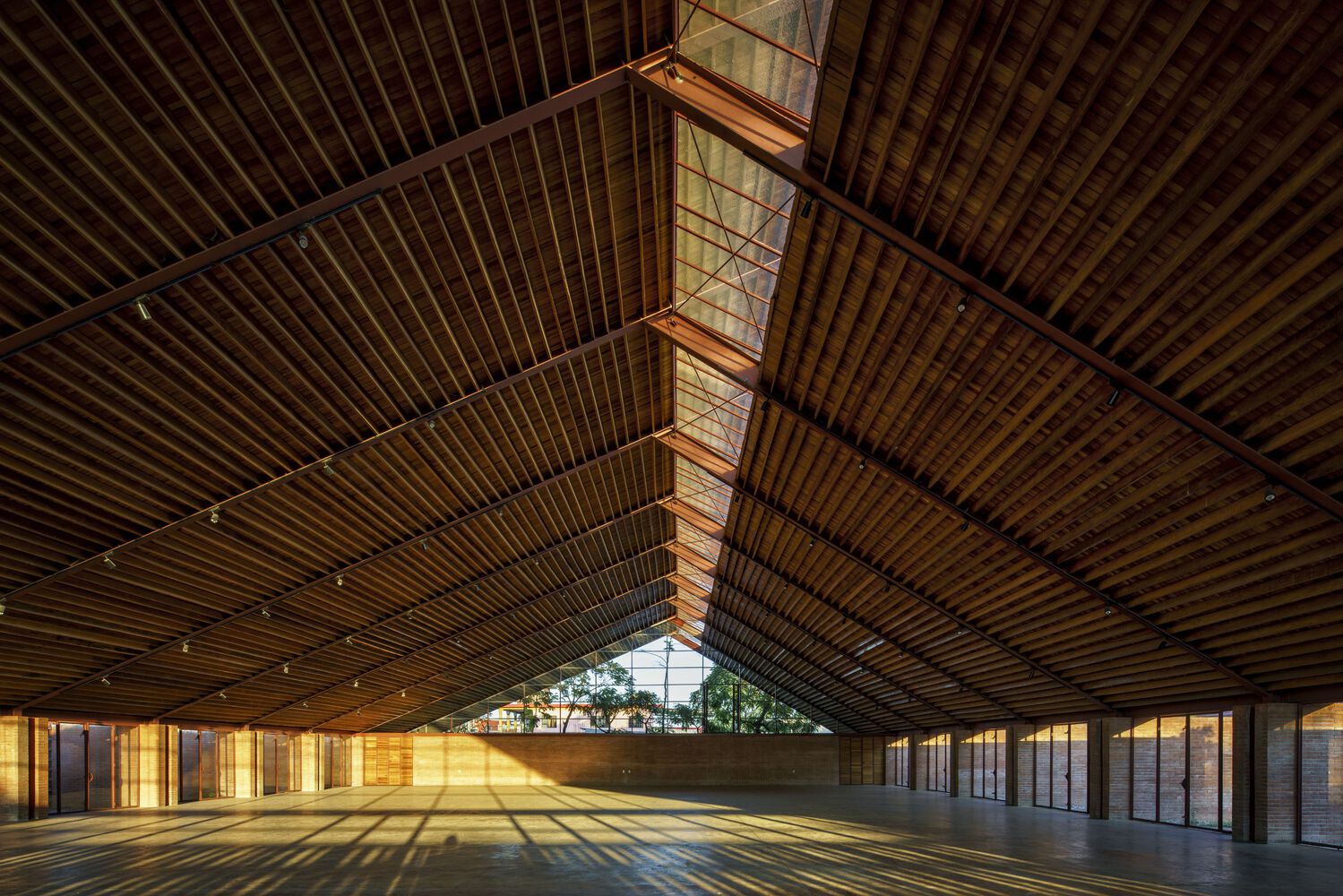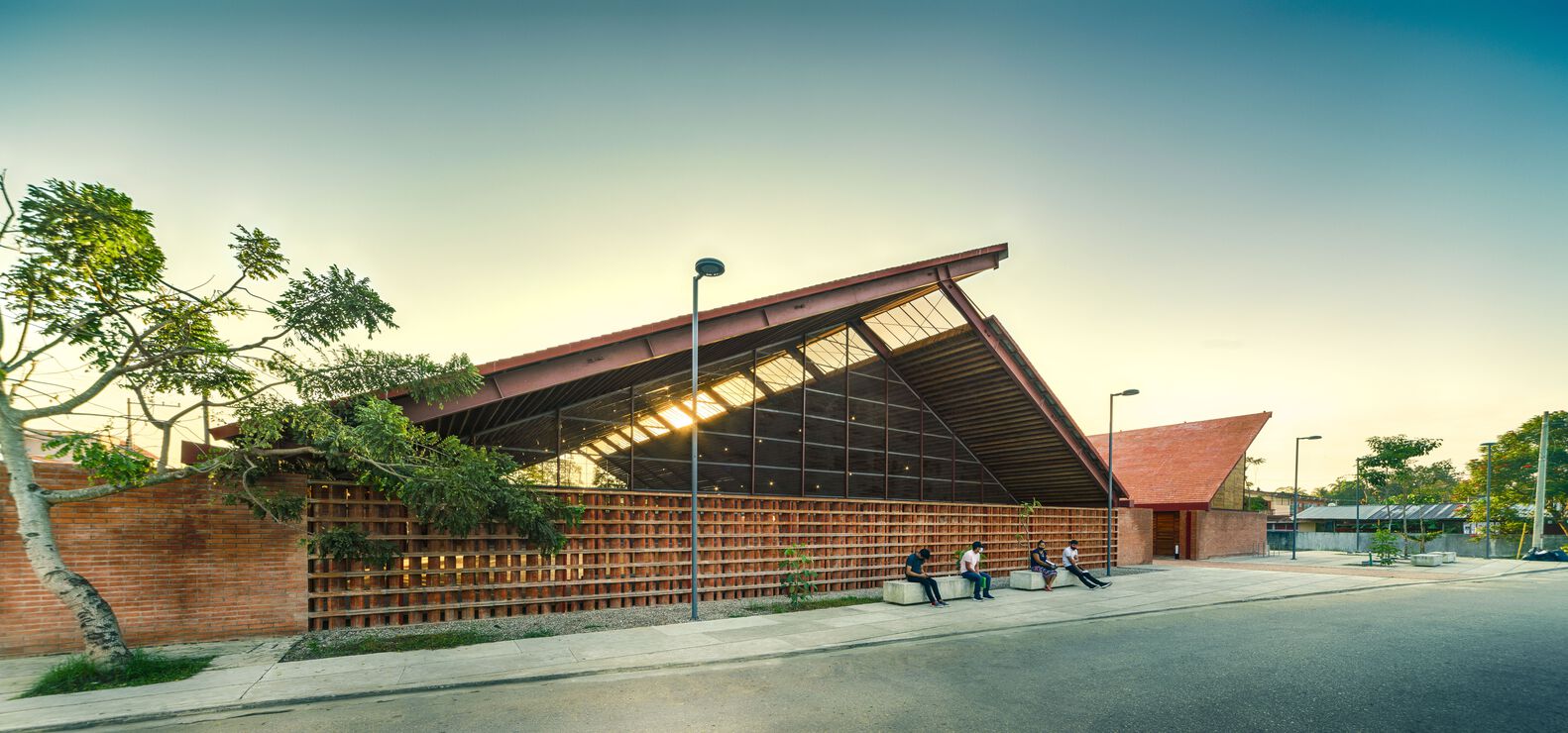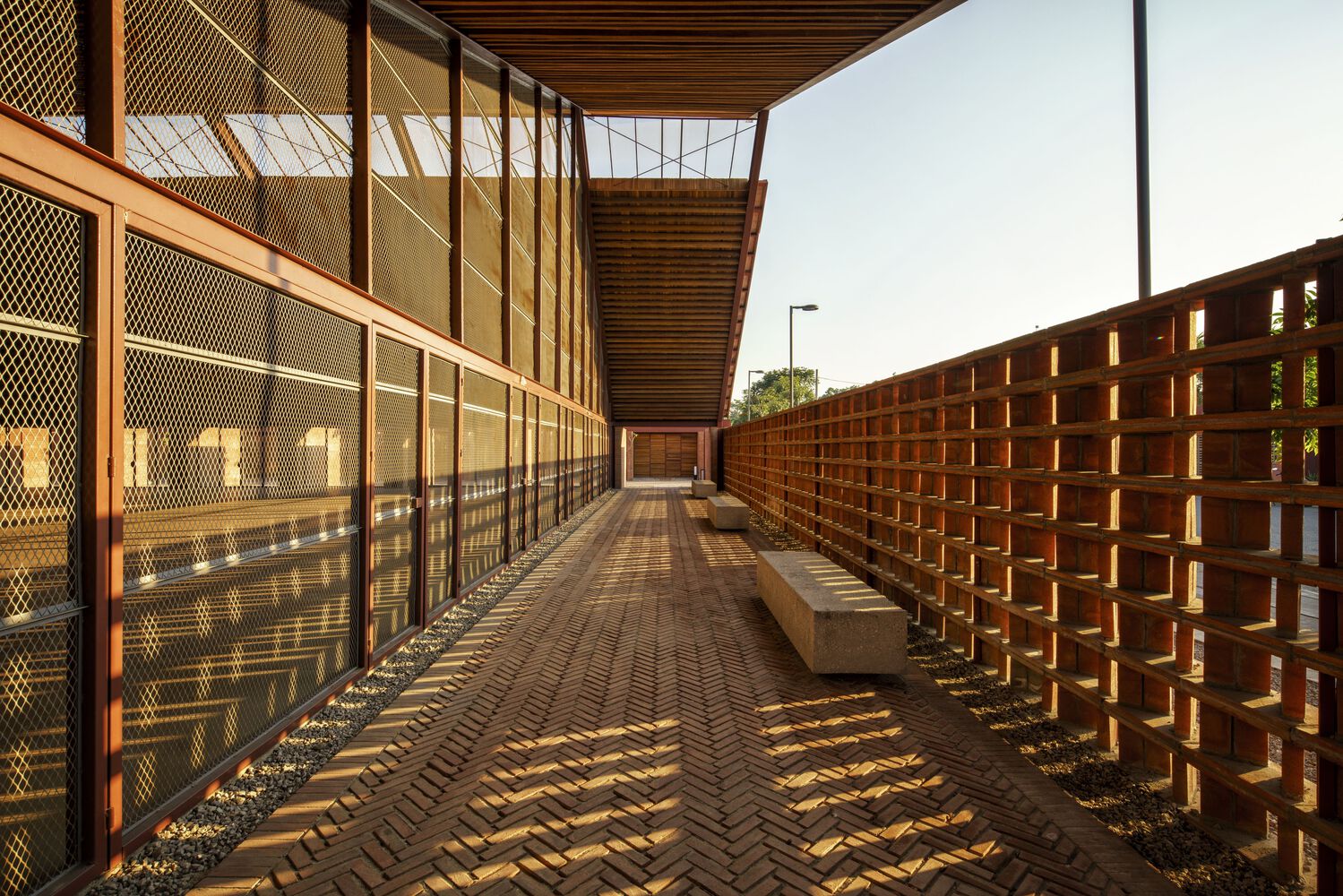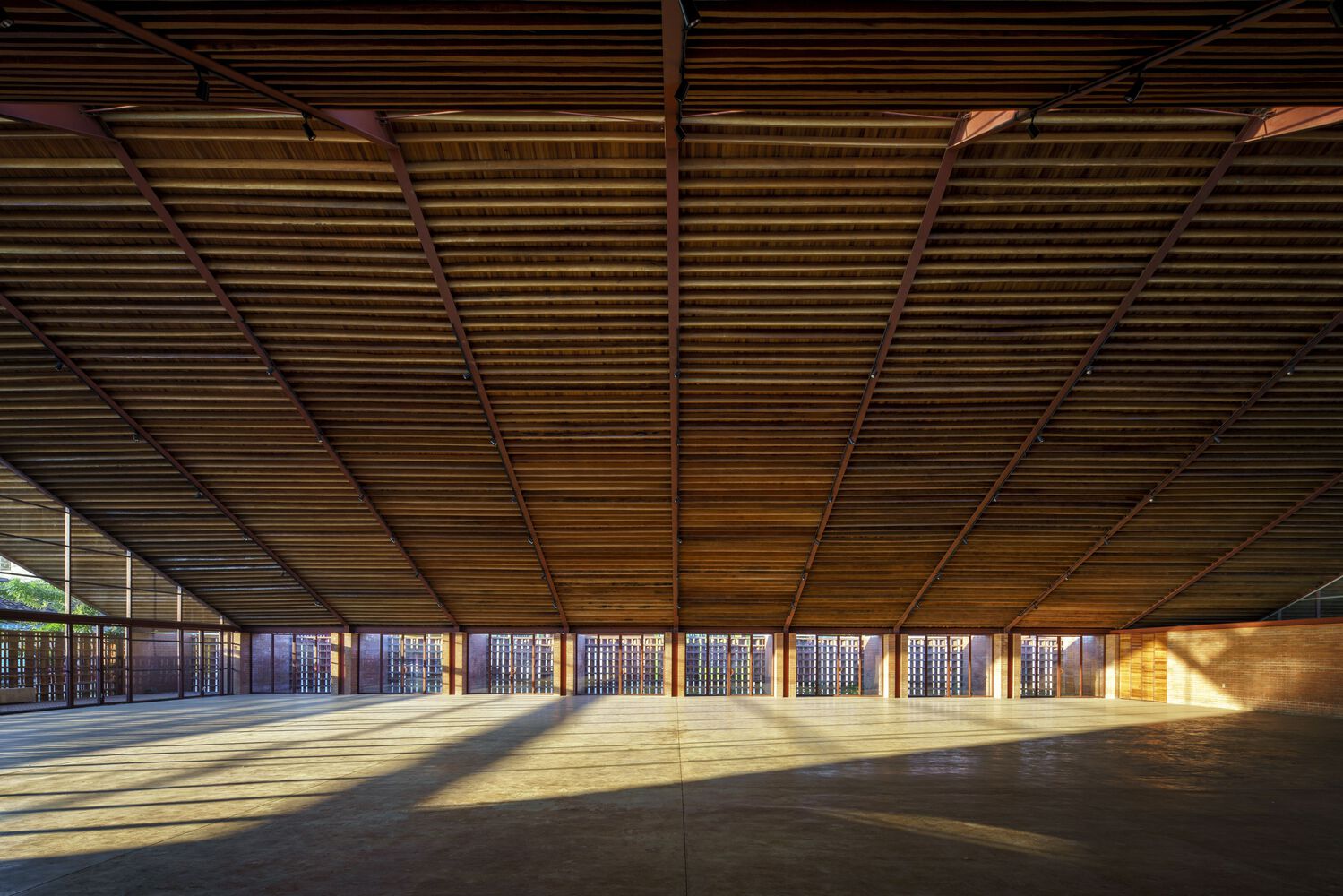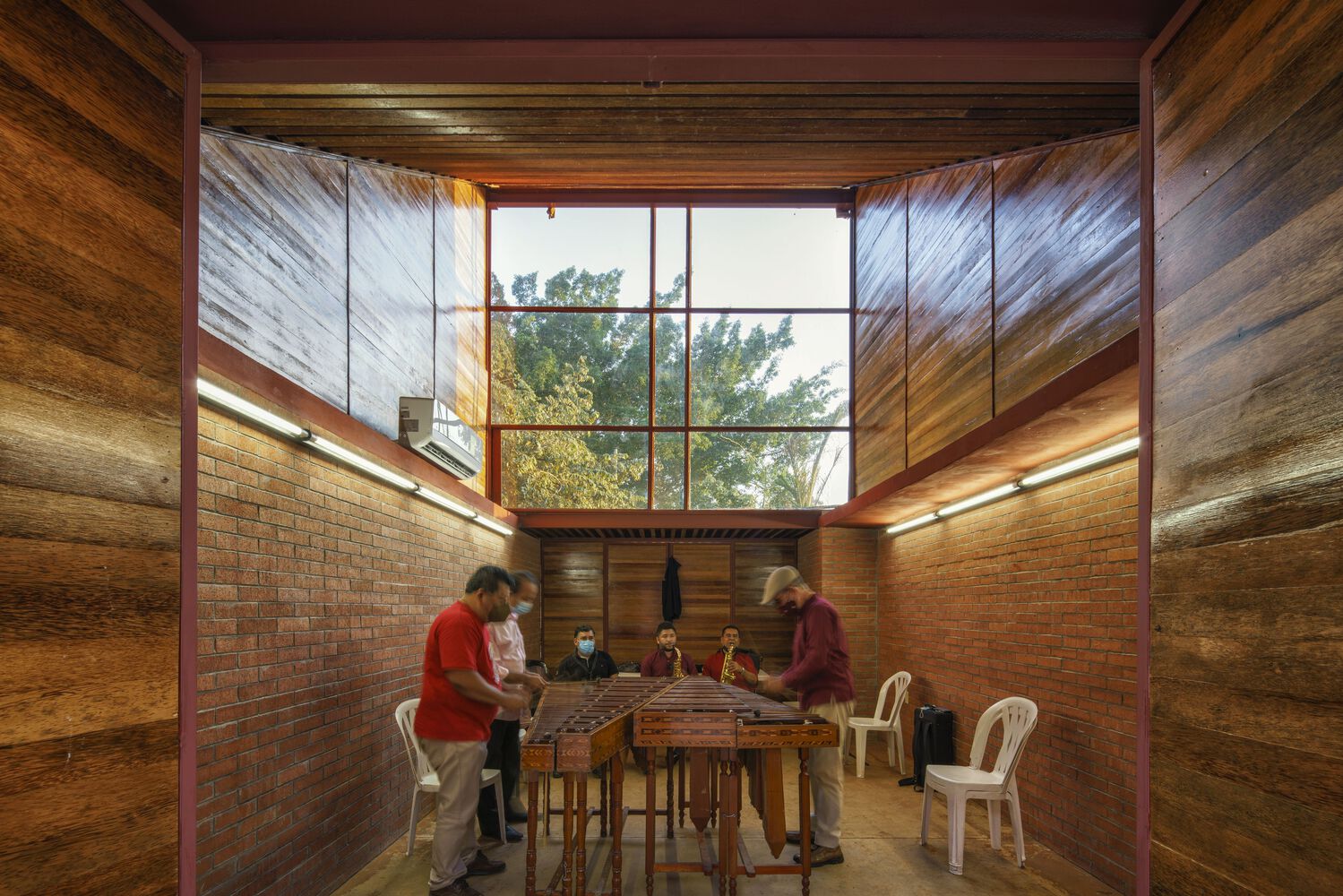 Music and festivities play a fundamental role in Nacajuca´s daily life, both in the Mesoamerican rooted pochó dance and in contemporary manifestations.

The new Community Center reuses the foundations of the pre existed building and provides space for social gatherings, with an open floor plan of 32x24 meters, and a core of services with cellars, restrooms, and a kitchen for special events, the upper floor works as a mezzanine for workshops or as a stage for local musicians.

Mirroring the Community Center, conformed by a public boulevard between both buildings, the new music school faces a polluted creek. The walls are aligned to the rhythm of the pre existing structure of the Community Center in such a way that when all its doors are opened it is possible to look through the entire complex in a cross direction. The Music School is made up of eight classrooms, a cafeteria, restrooms, and management offices, thanks to the slope of its roof, each of these spaces has double height and an upper terrace from where you can observe the treetops. The complex is the first building in Nacajuca that discharges clean water into the rivers, through a system that culminates in a series of treatment wetlands. Our intention is to demonstrate how another approach to the river is possible.
from archdaily