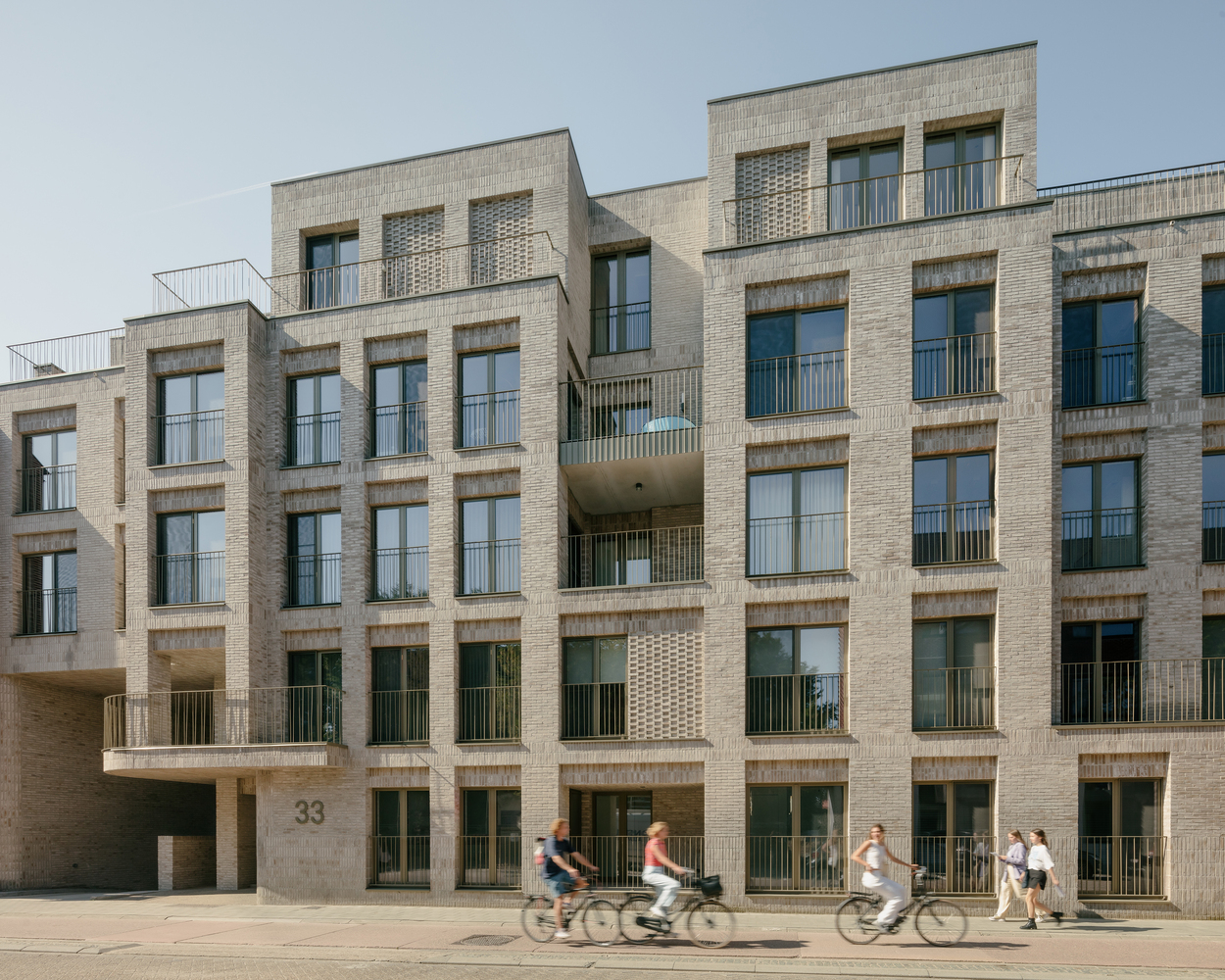 a2o architecten + De Gouden Liniaal Architecten-Trichterpoort Housing
각세대에는 전용 테라스가 배치되며, 특히 1층에 있는 세대는 공용 녹지와 연결된 전용 정원을 갖고 있다. 이러한 야외공간은 거주자들과 내부공간을 긴밀하게 연결시켜주는 역활과 거리풍경의 생동감을 불어 넣는 역활을 한다.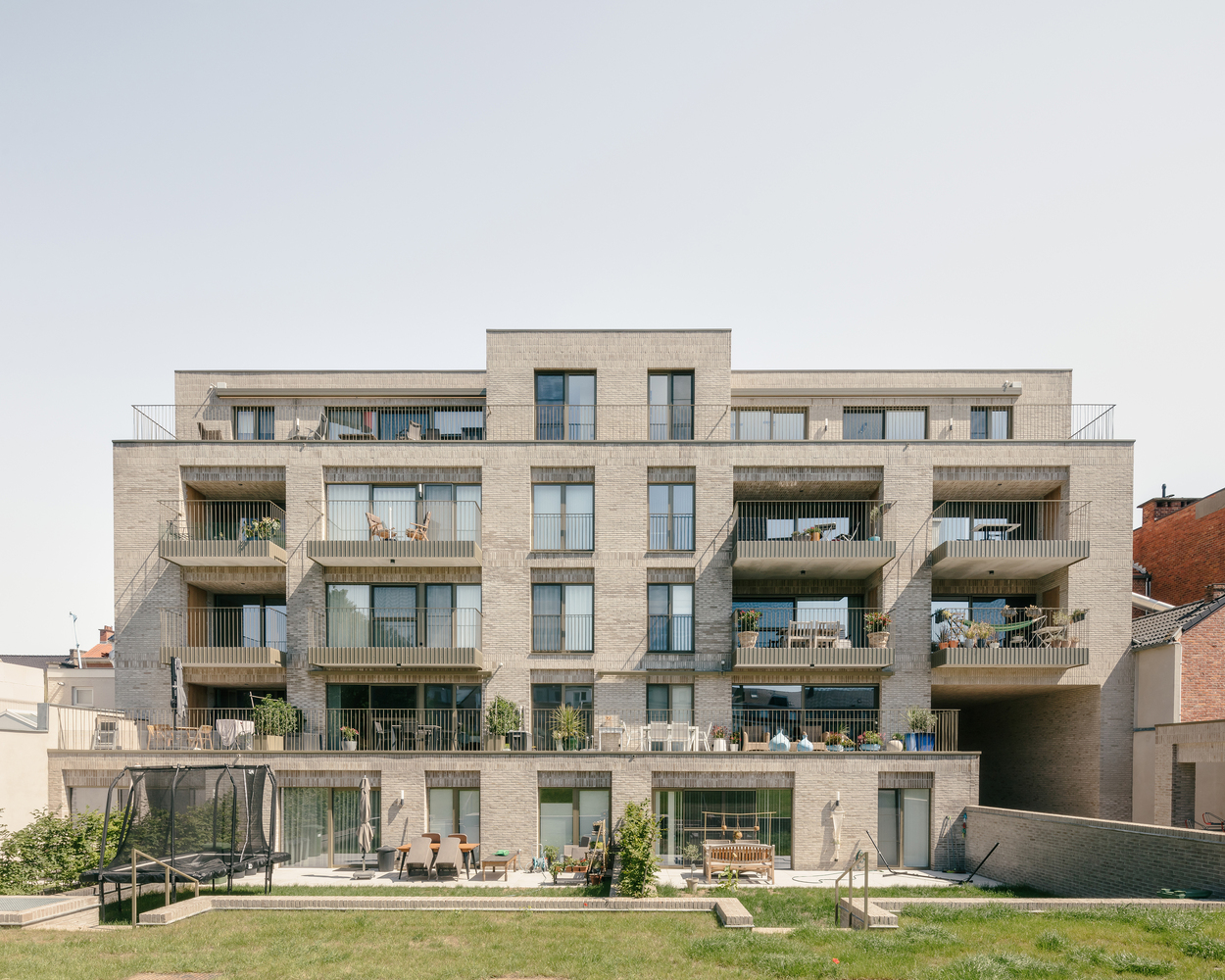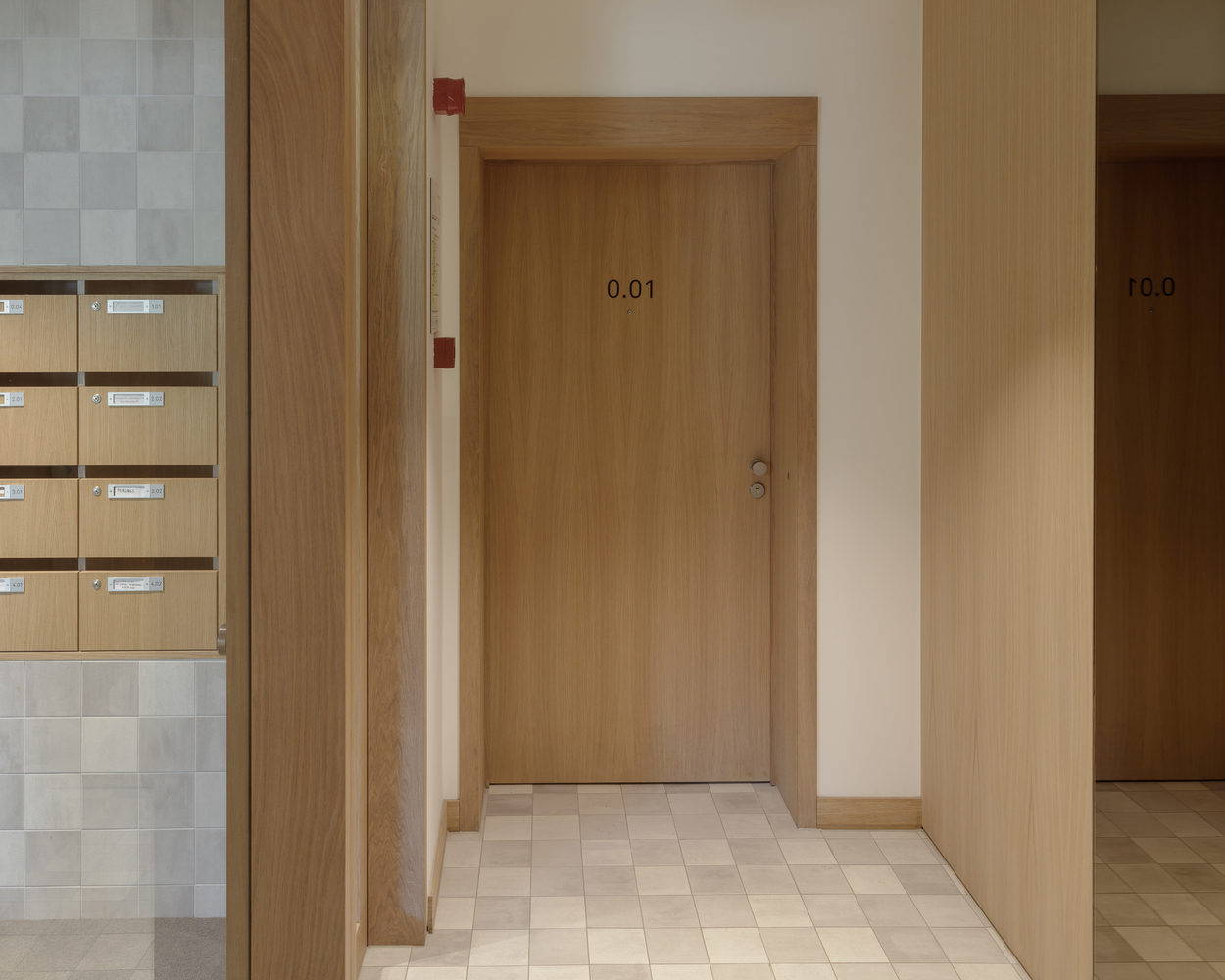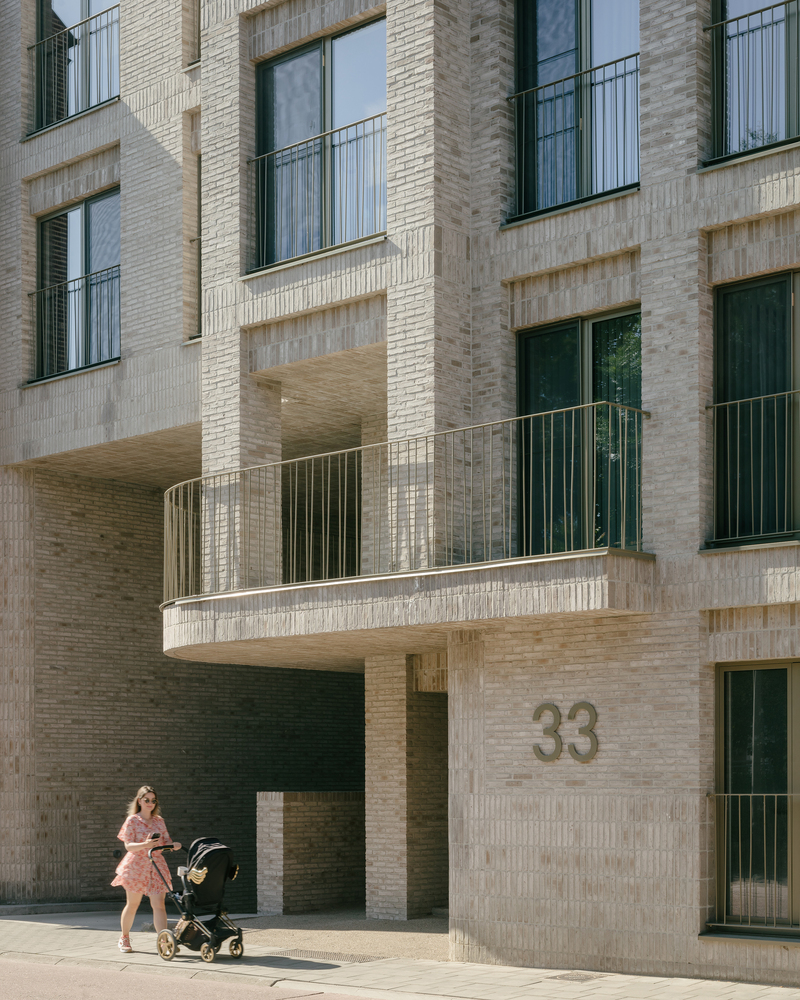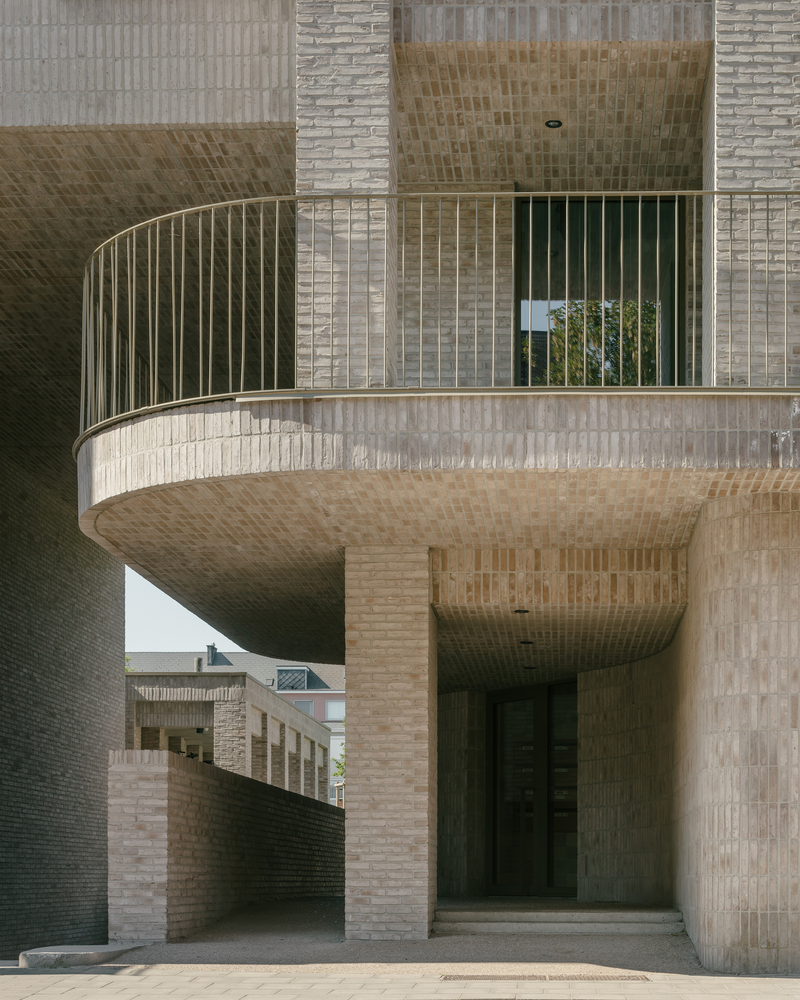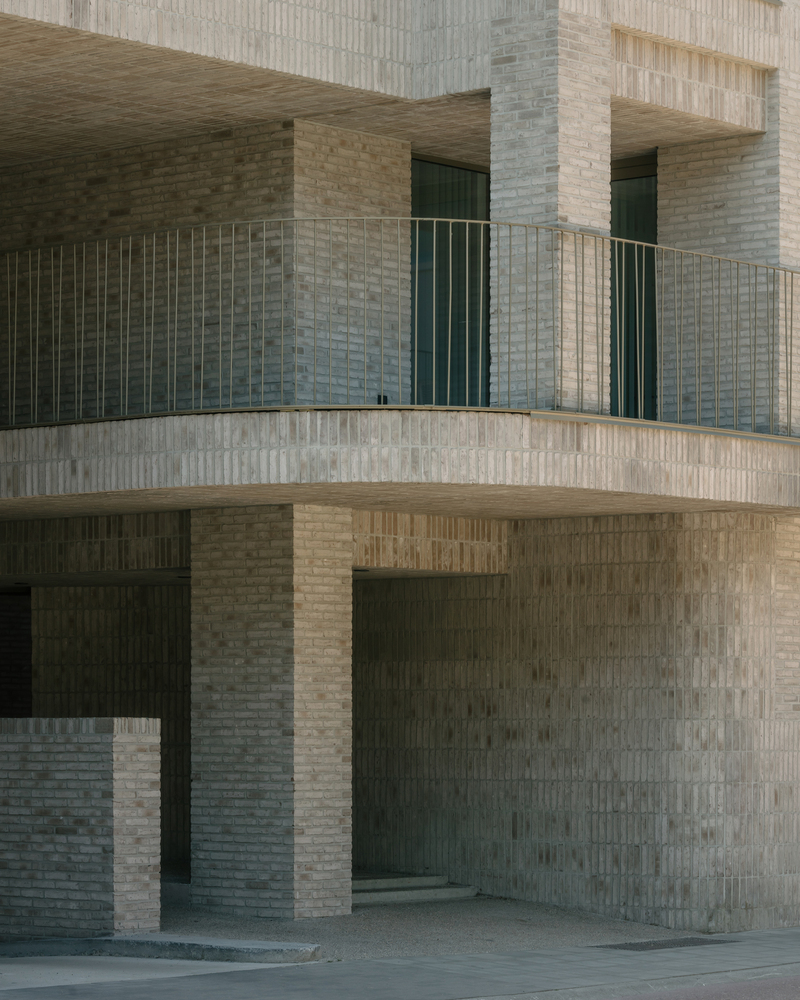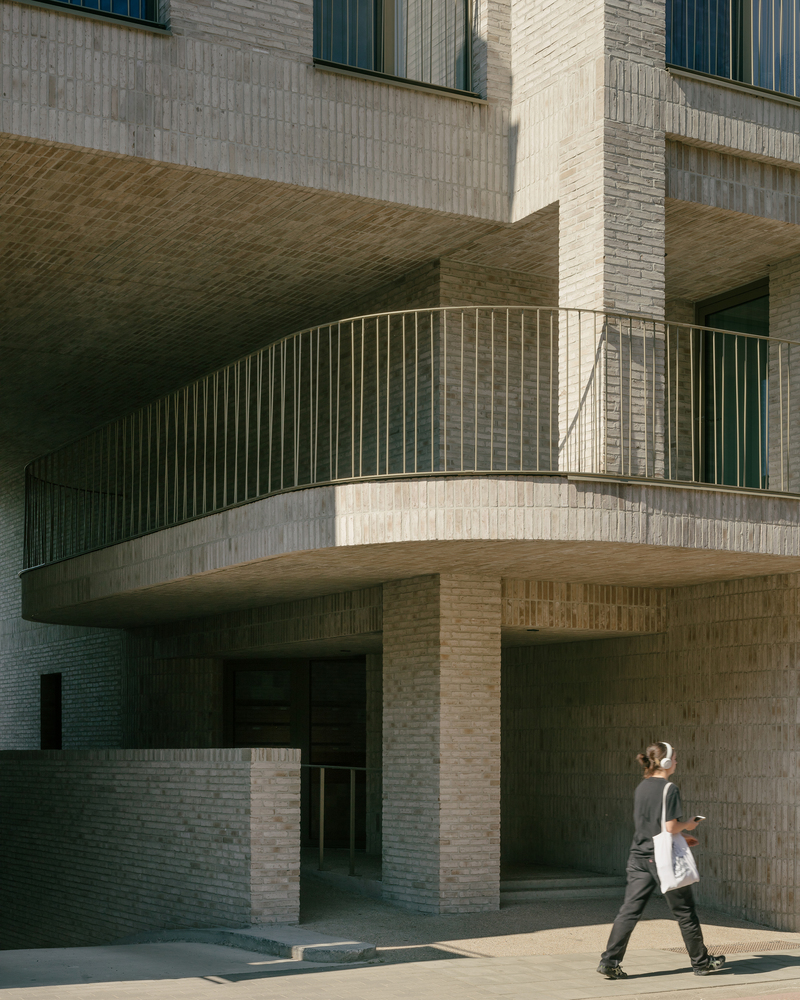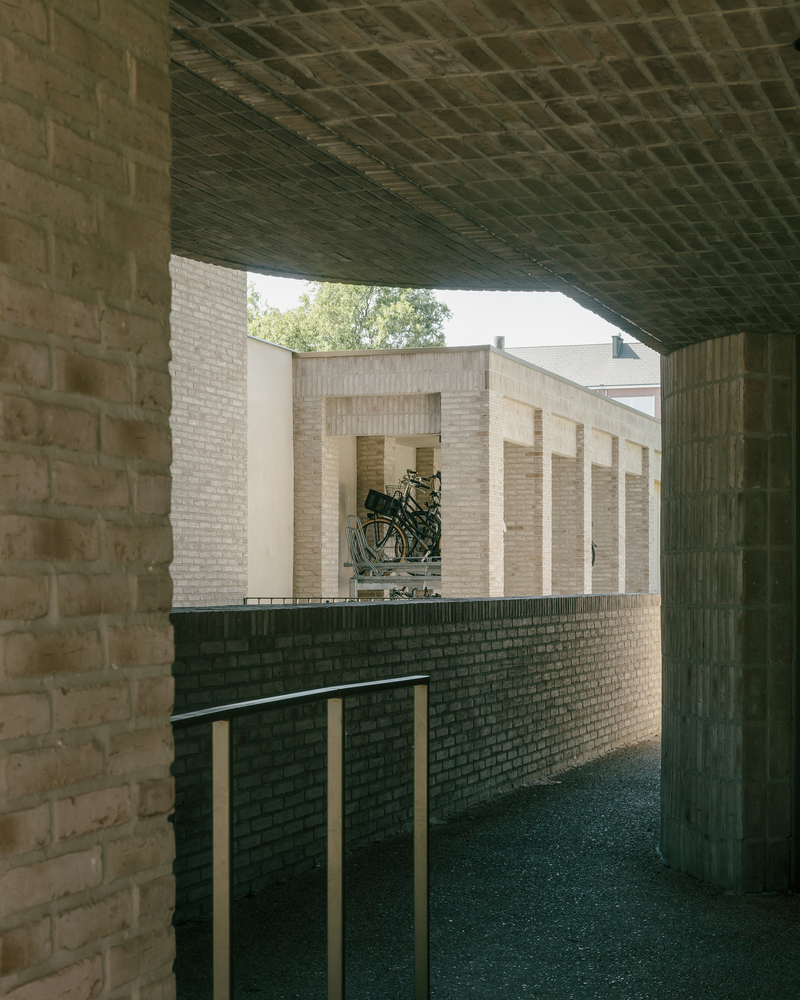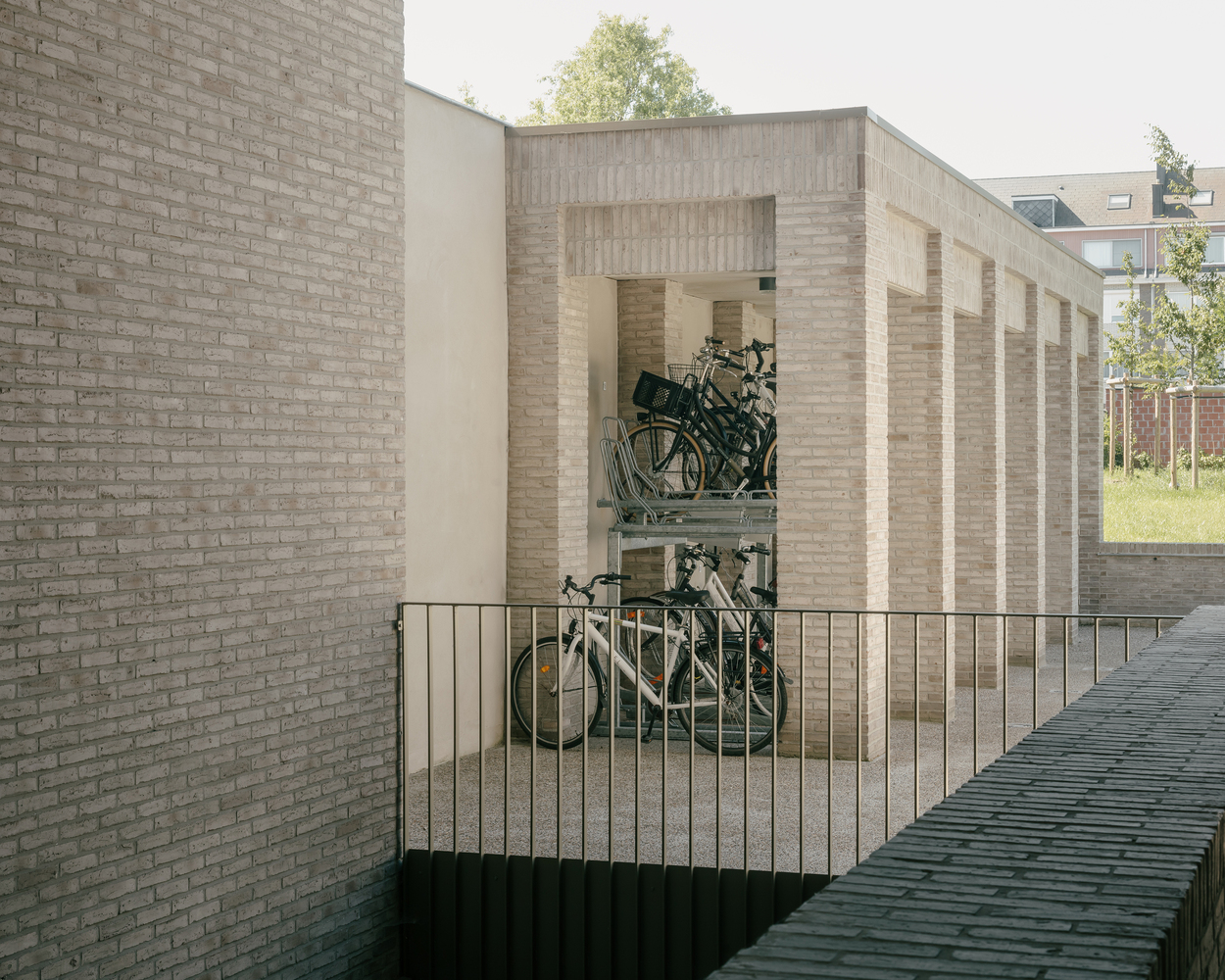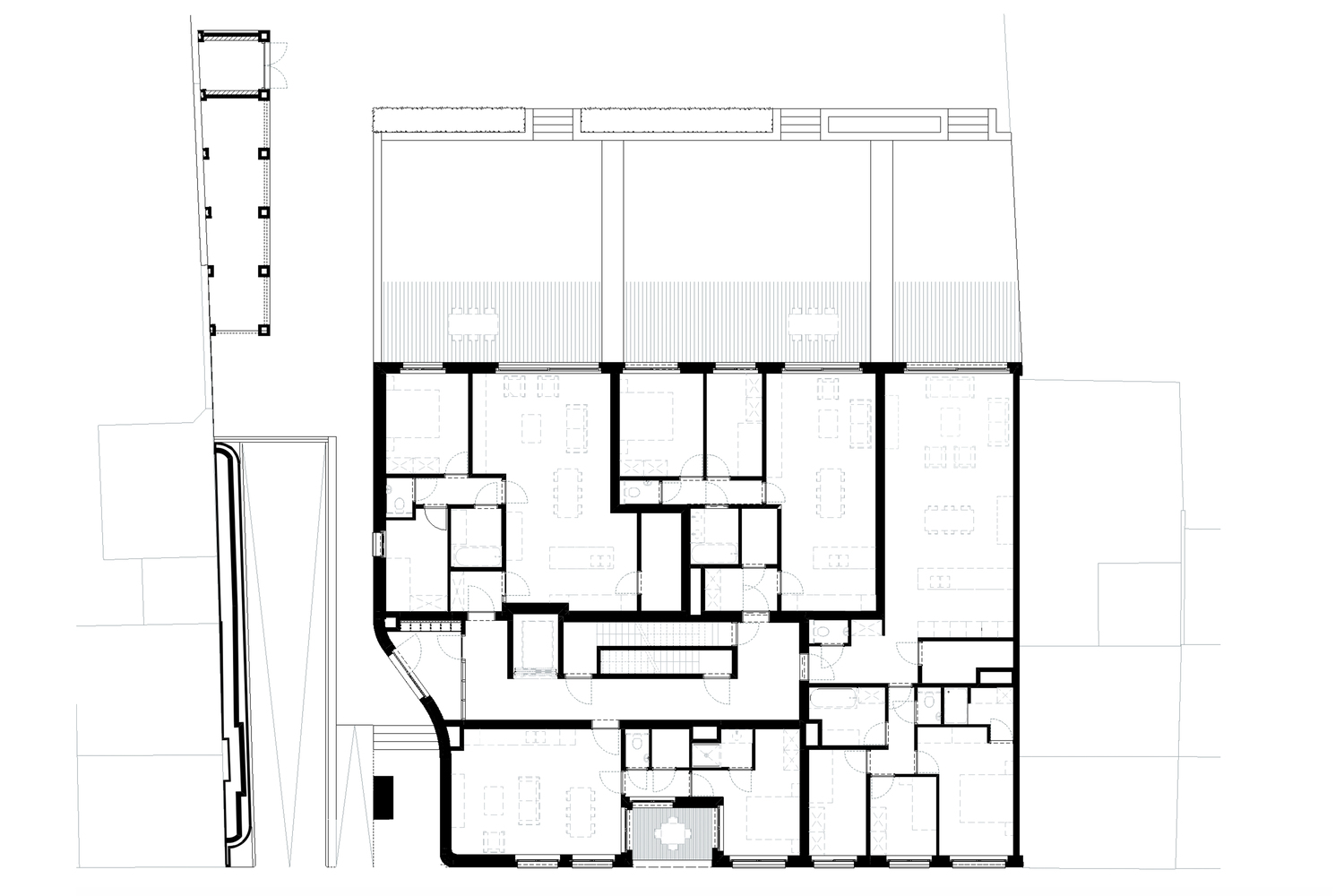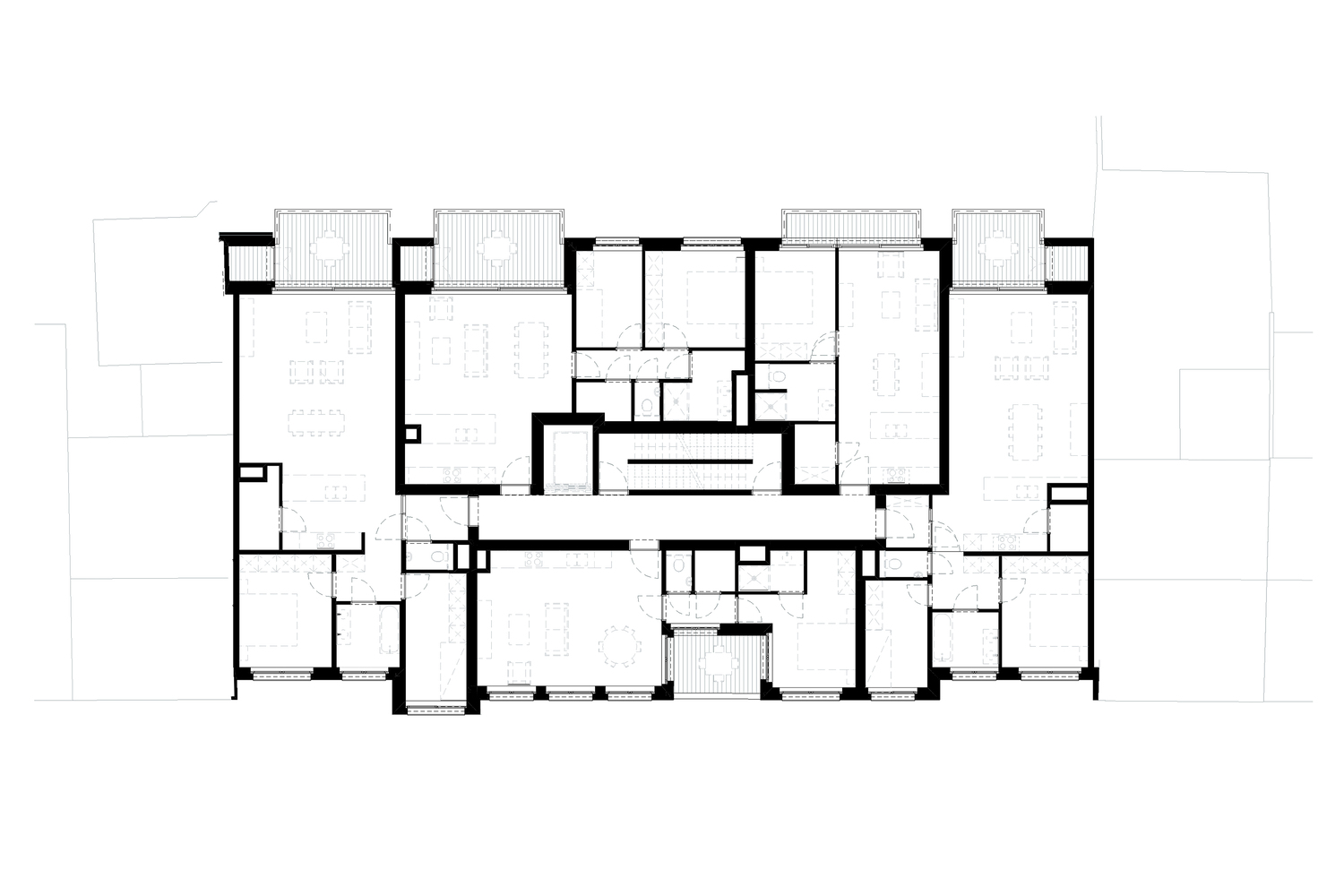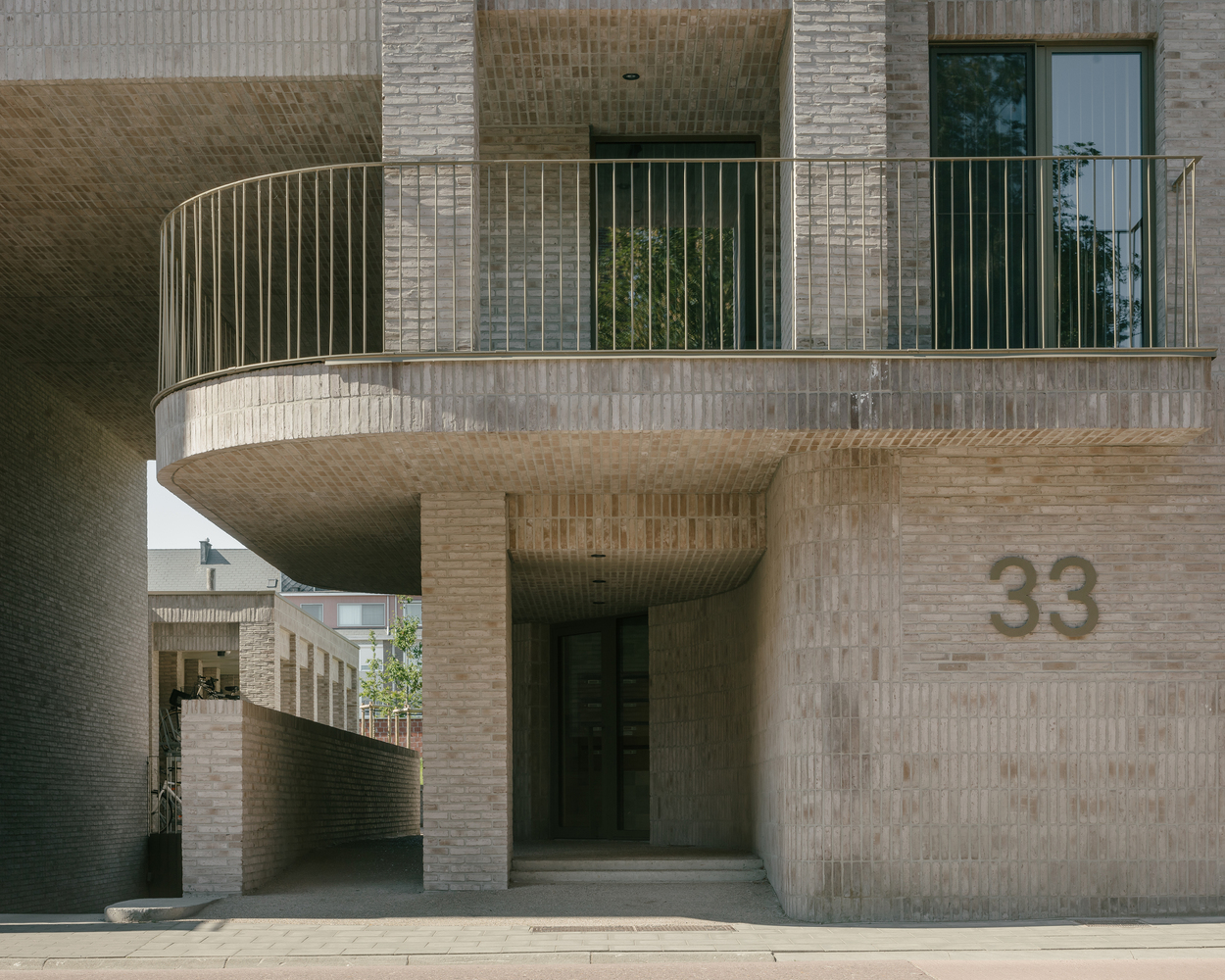 The 20th century belt outside the historic center of Hasselt has been thoroughly transformed in recent years. Small, mostly run-down working-class and middle-class houses, on narrow plots and with limited heights, are making way for larger, collective housing projects. The increasingly strict energy performance and comfort requirements, the development toward smaller average household composition, and, above all, the need for densification of the city center, means that in many places - like here at Maastrichersteenweg - the typology of the single-family detached house is no longer tenable.

With the disappearance of such terraced houses, the small scale, and charm that is so characteristic of the buildings along the main access roads between the inner and outer ring roads often disappears. With this project, we want to respond to this urban renewal trend and try to turn the unfavorable perception of collective housing by making attractive architecture.

Three outdated terraced houses were demolished and replaced by a residential complex with 21 flats and an underground car park. In the design, particular attention was paid to the architecture of the street frontage, aiming for 'the size of the street'. Many large scale projects have already been built in Maastrichtersteenweg, whereby several plots have been joined together. In response, we searched for a vertical articulation that of more narrow dimensions, similar to those of a classic townhouse. For this reason, the façade is composed of six bays, each with a different width. Staggered sections between the bays, both to the front and the back create a façade with a clear fragmentation. In this way, the project seeks to connect to the grain of the existing streetscape.
from archdaily