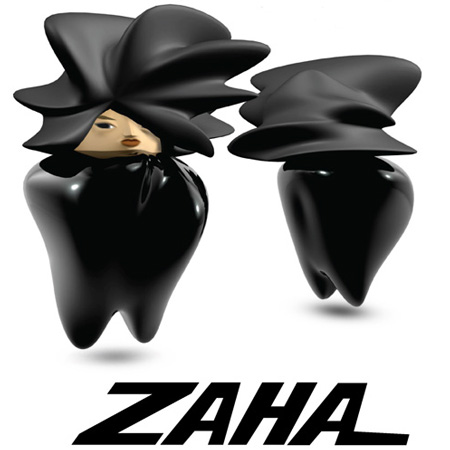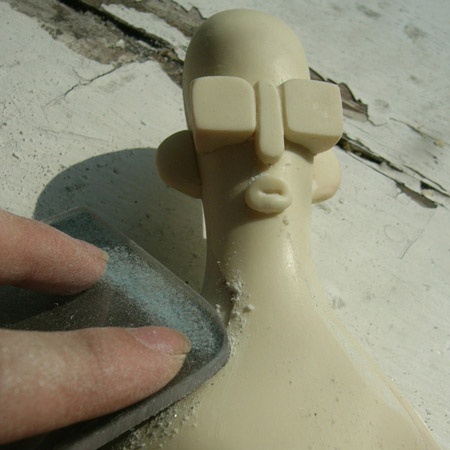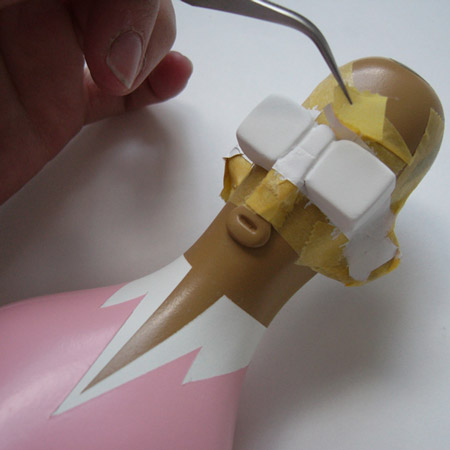 The project started of as quite an introspective one and was born when I realised that I had a very well-organised collection of brochures and material from design festivals, I had massive collection of photographs of pure furniture and I faithfully attended design lectures as well as I could. I started to wonder if maybe I was a little weird, obsessive and if other people like me existed.
The process involved carefully studying the aesthetics of the designer's work as well as their public persona. What is interesting is that without having to consult them, I only needed a search engine and the College library to do my research which goes to show how accessible their personalities and work are.
The most challenging aspect of executing these figures was finding the right balance between the figurative caricature of the designers and the references to their objects. But it was also very fun finding the links, for example between Zaha Hadid's FLOW vases and her love for
weary Issey Miyake coats and black dresses.
The project welcomes all discussion, opinions and feedback which was its ultimate aim and hopes that the designers will take it in good sport.
언제부터인가 예쁘고 귀여운 인형들이 사랑받는 시대는 지난 것 같습니다^^