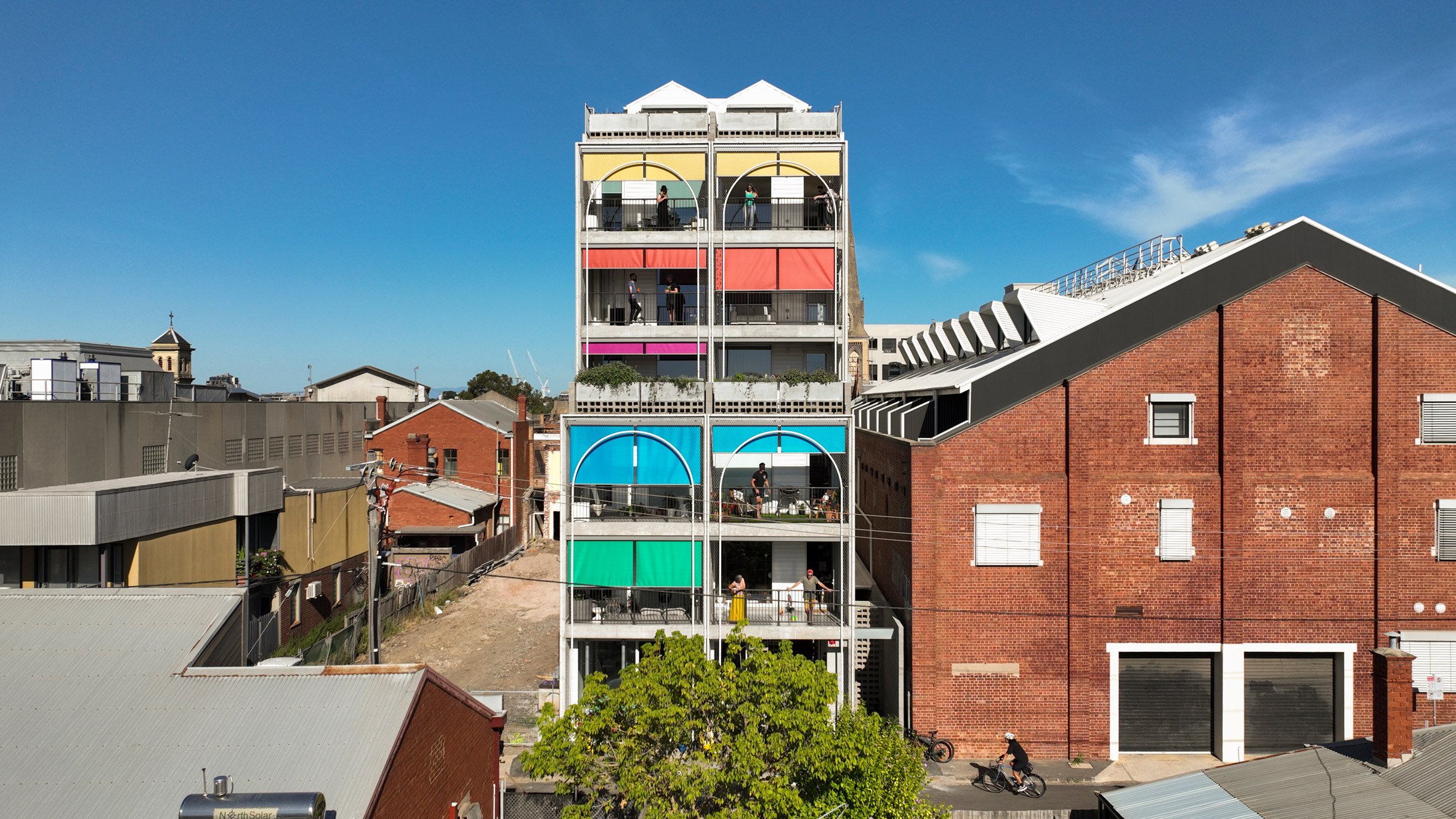 Austin Maynard Architects-ethical housing_Melbourne
호주 멜버른에 위치한 테라스 하우스의 지향점은 저렴하며 친환경적인 주거공간을 젊은 가족구성원에게 제공하는데 있다.
브런스윅 매우 길고 좁은 대지위에 6개층 높이에 총 20세대를 계획했다. 각 세대는 높은 천장, 큰 창문 그리고 오픈 테라스를 통한 외부공간을 제공한다.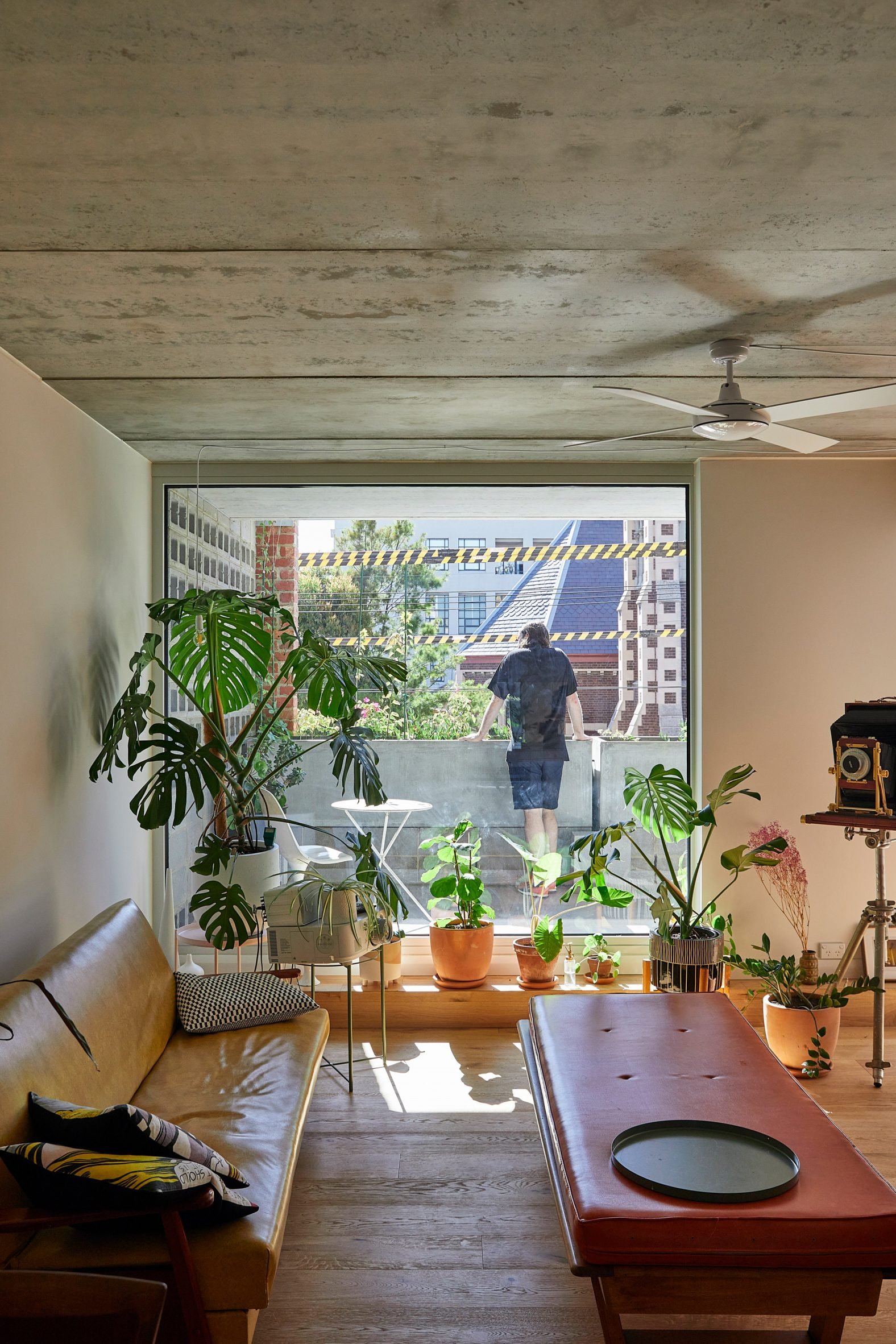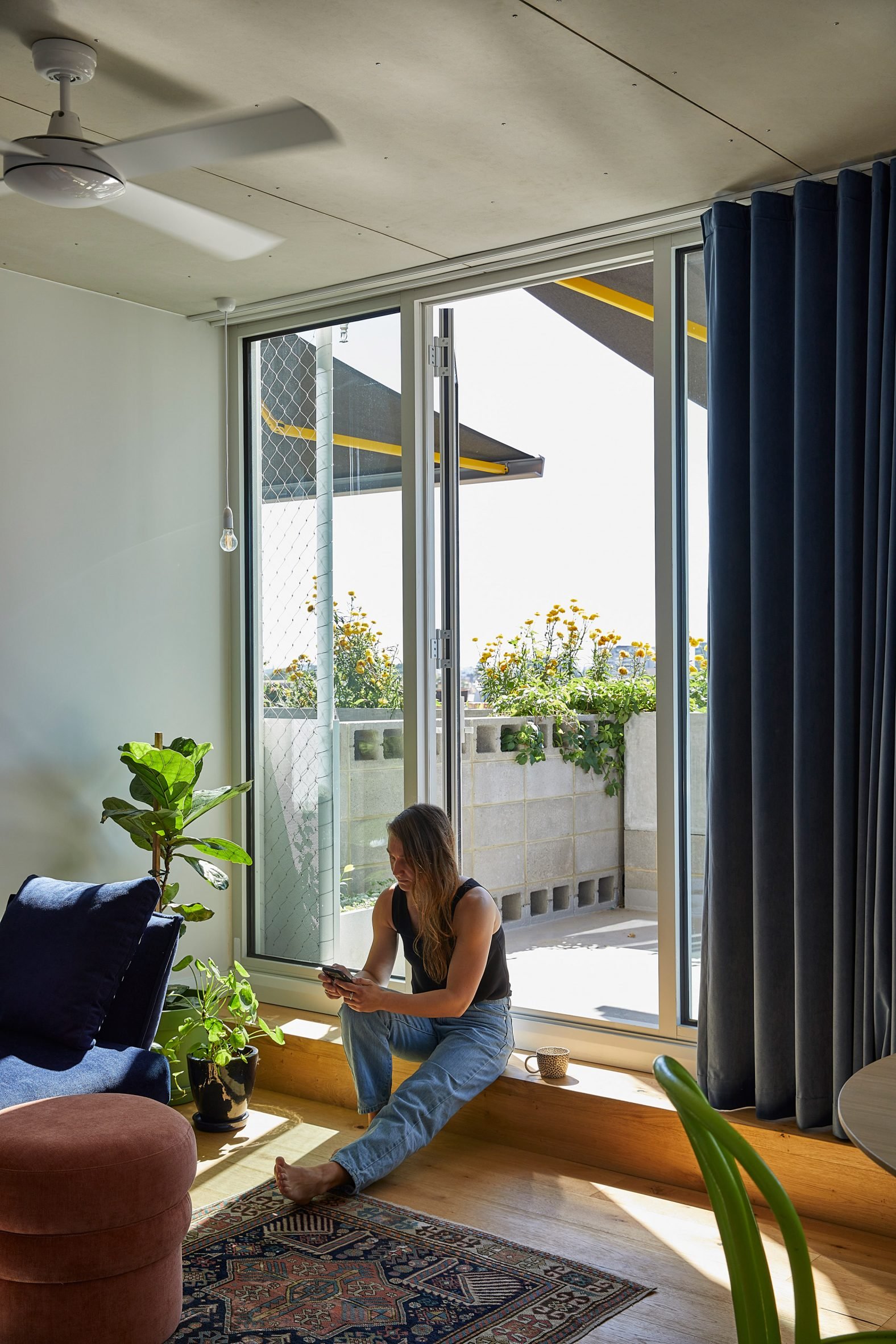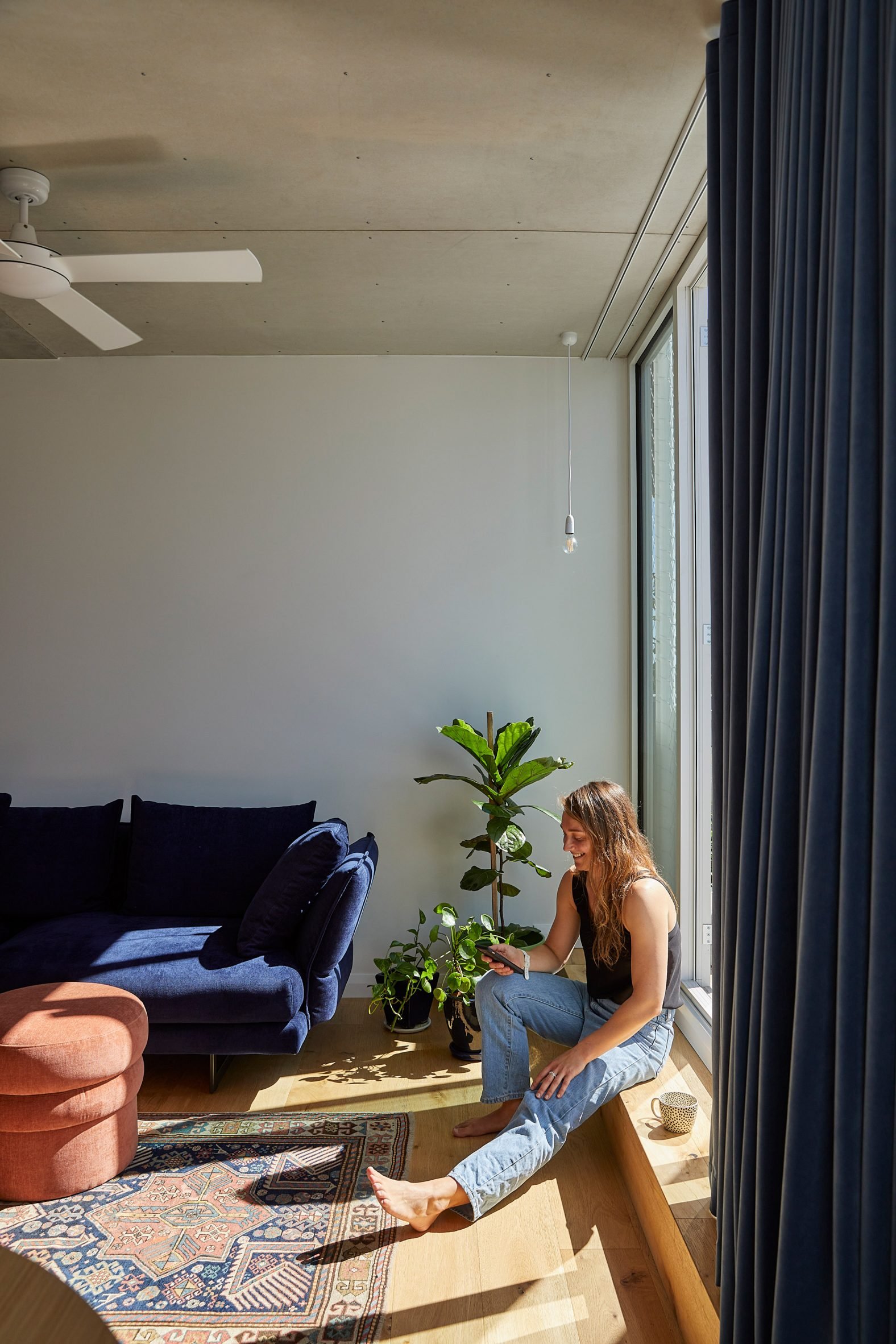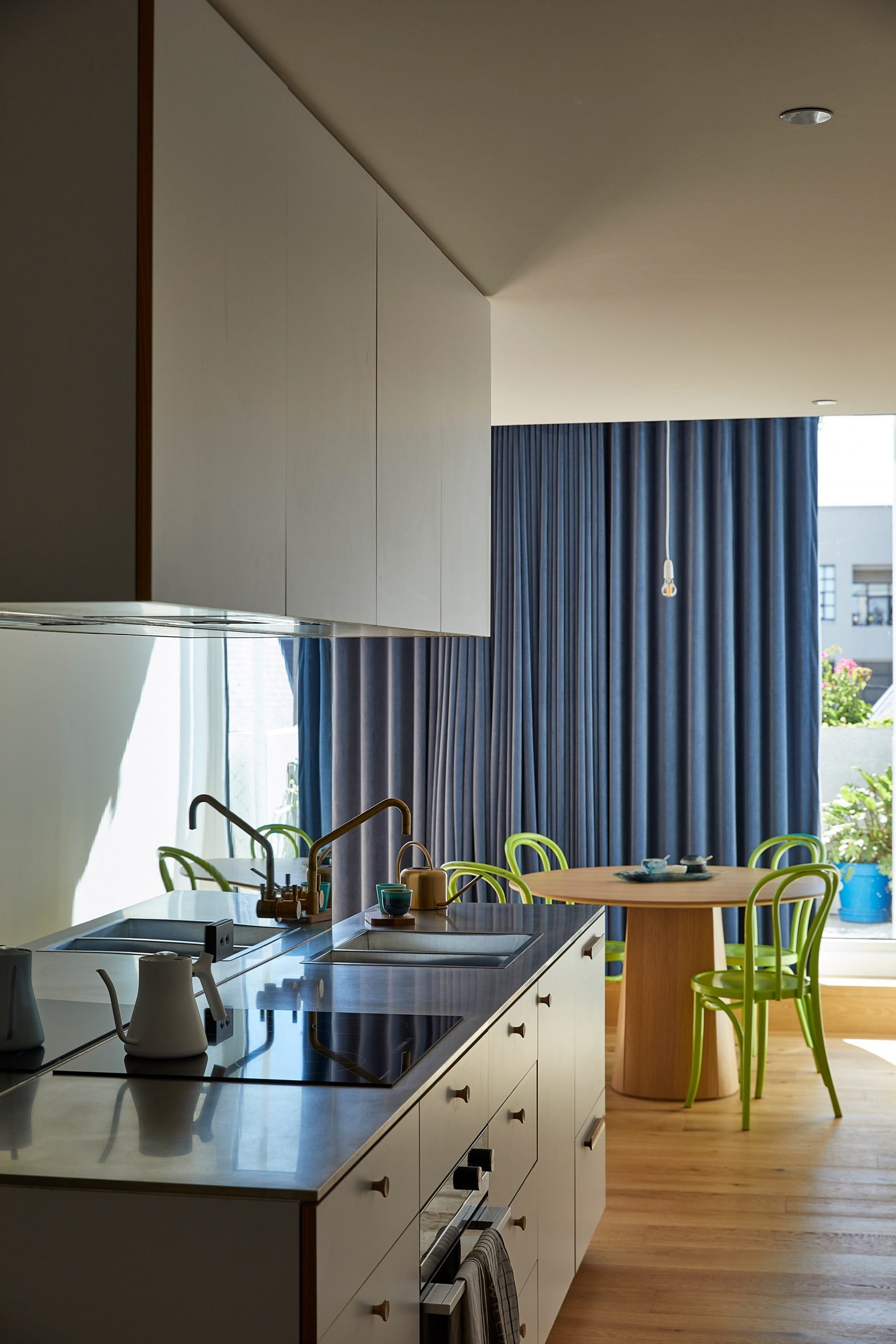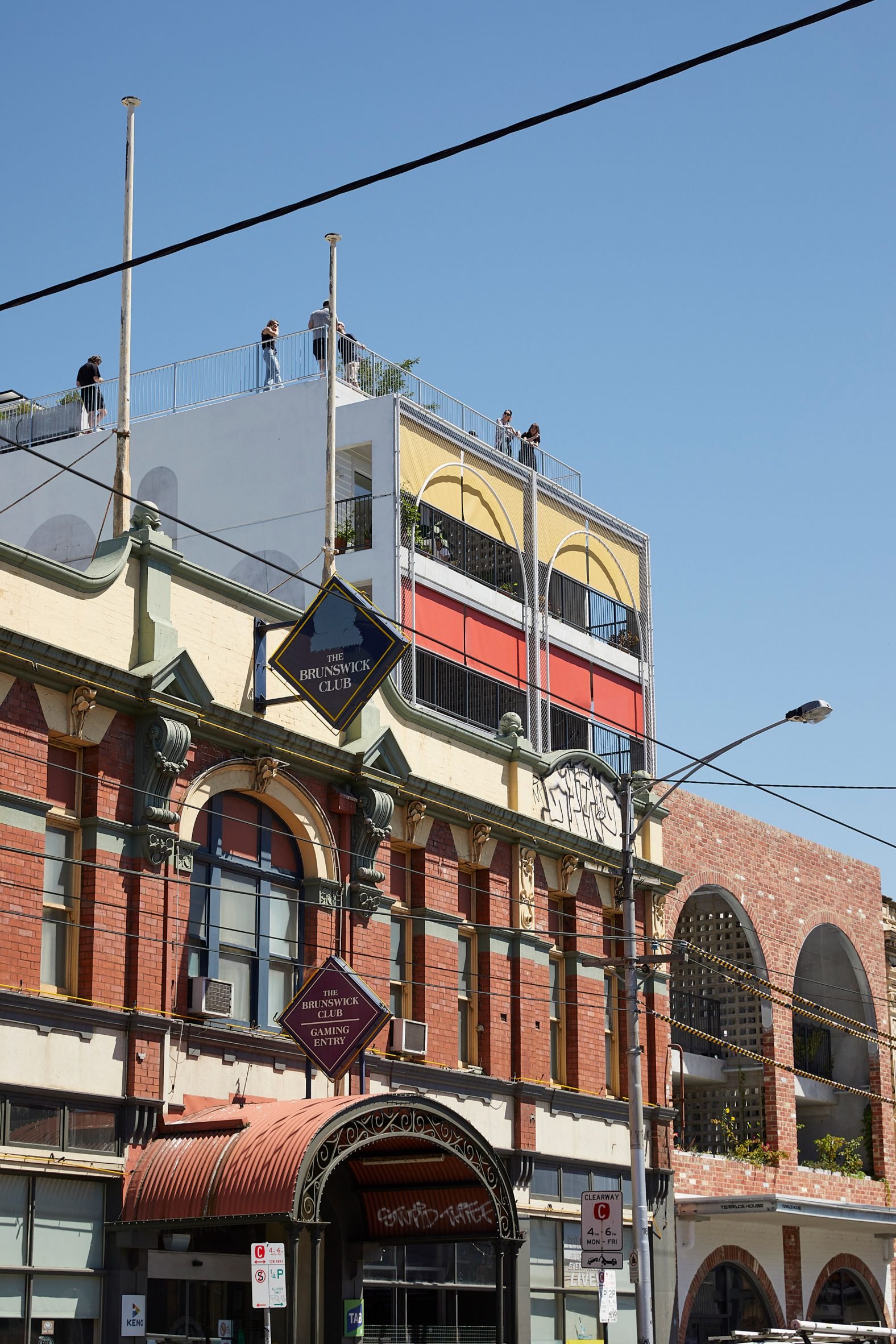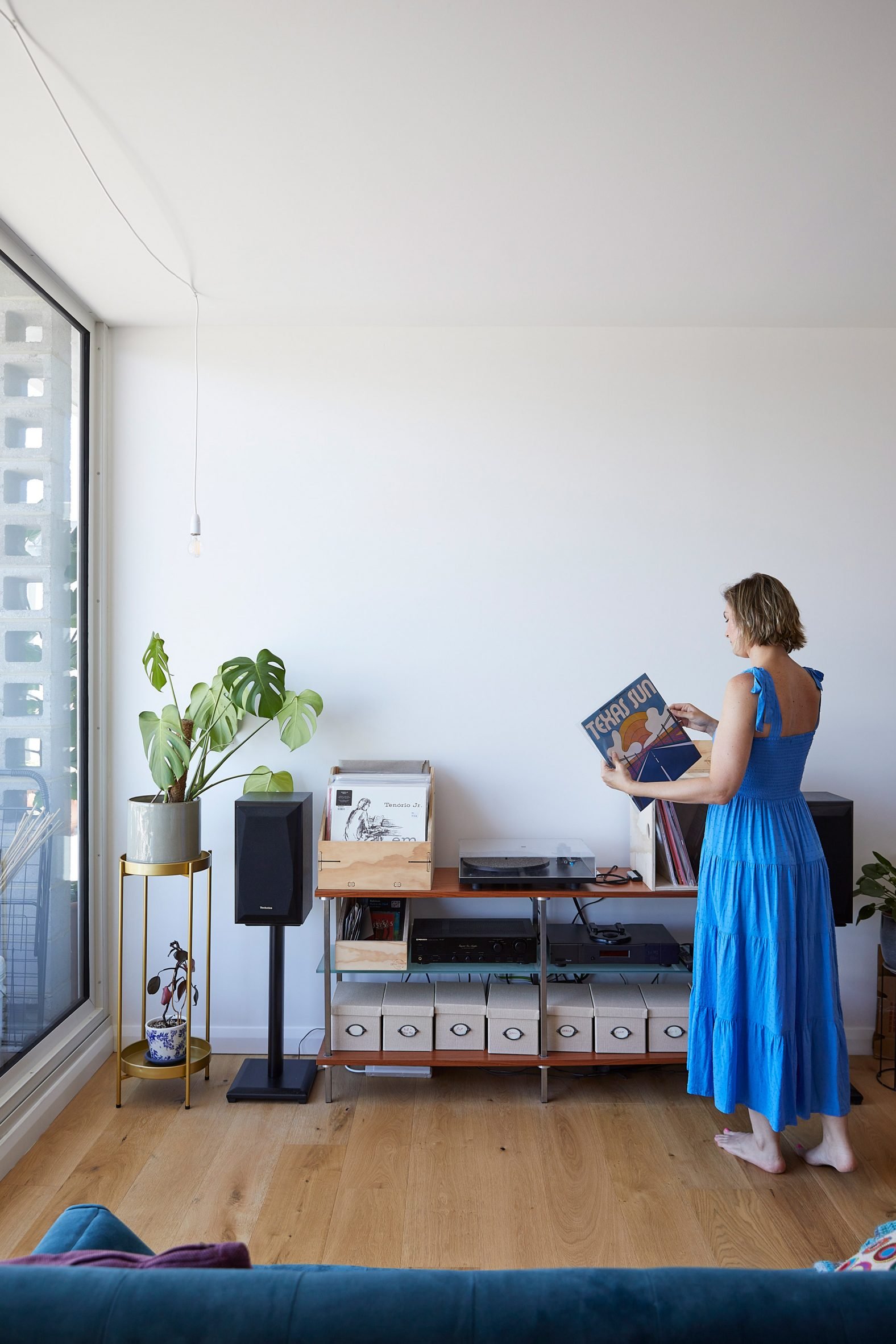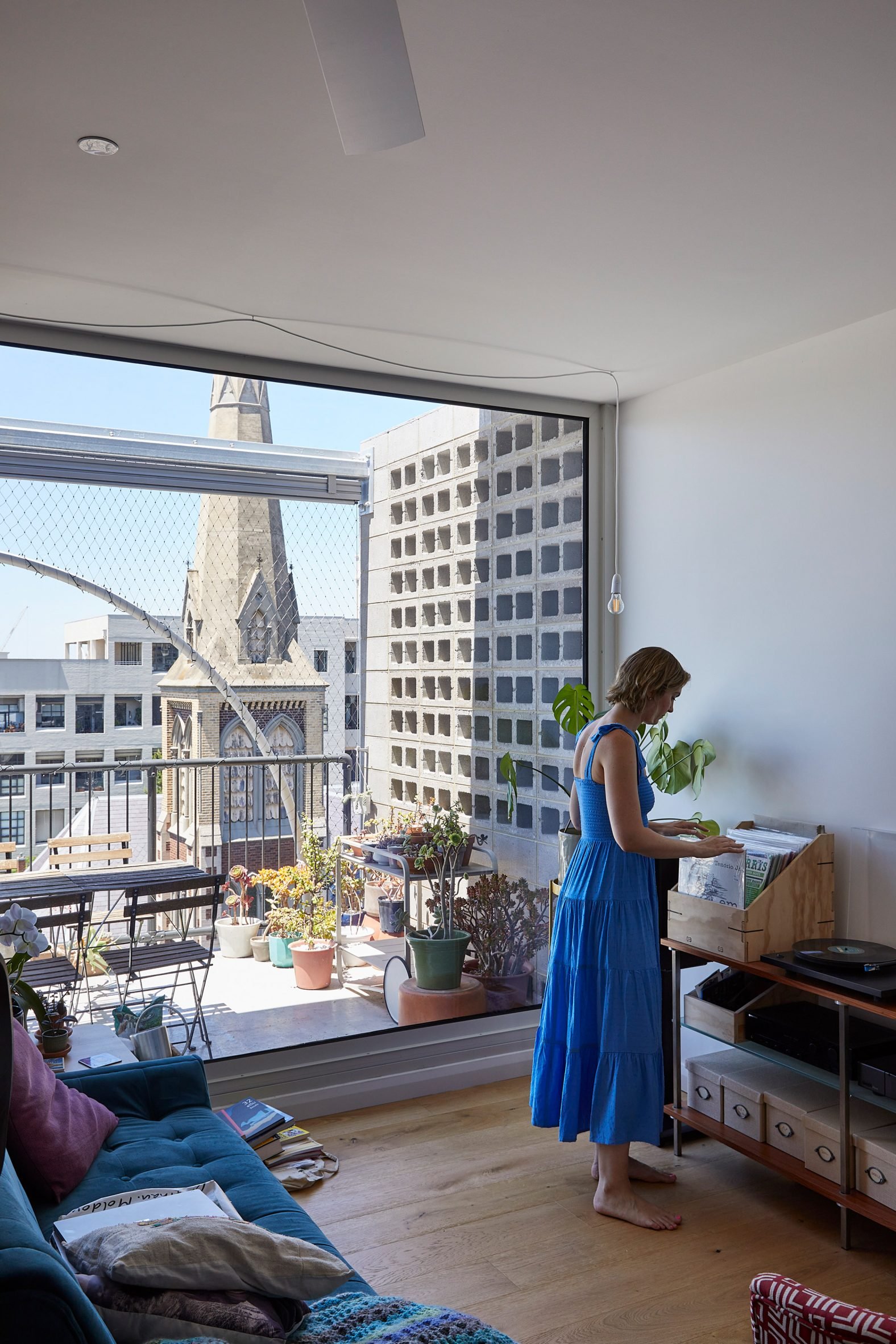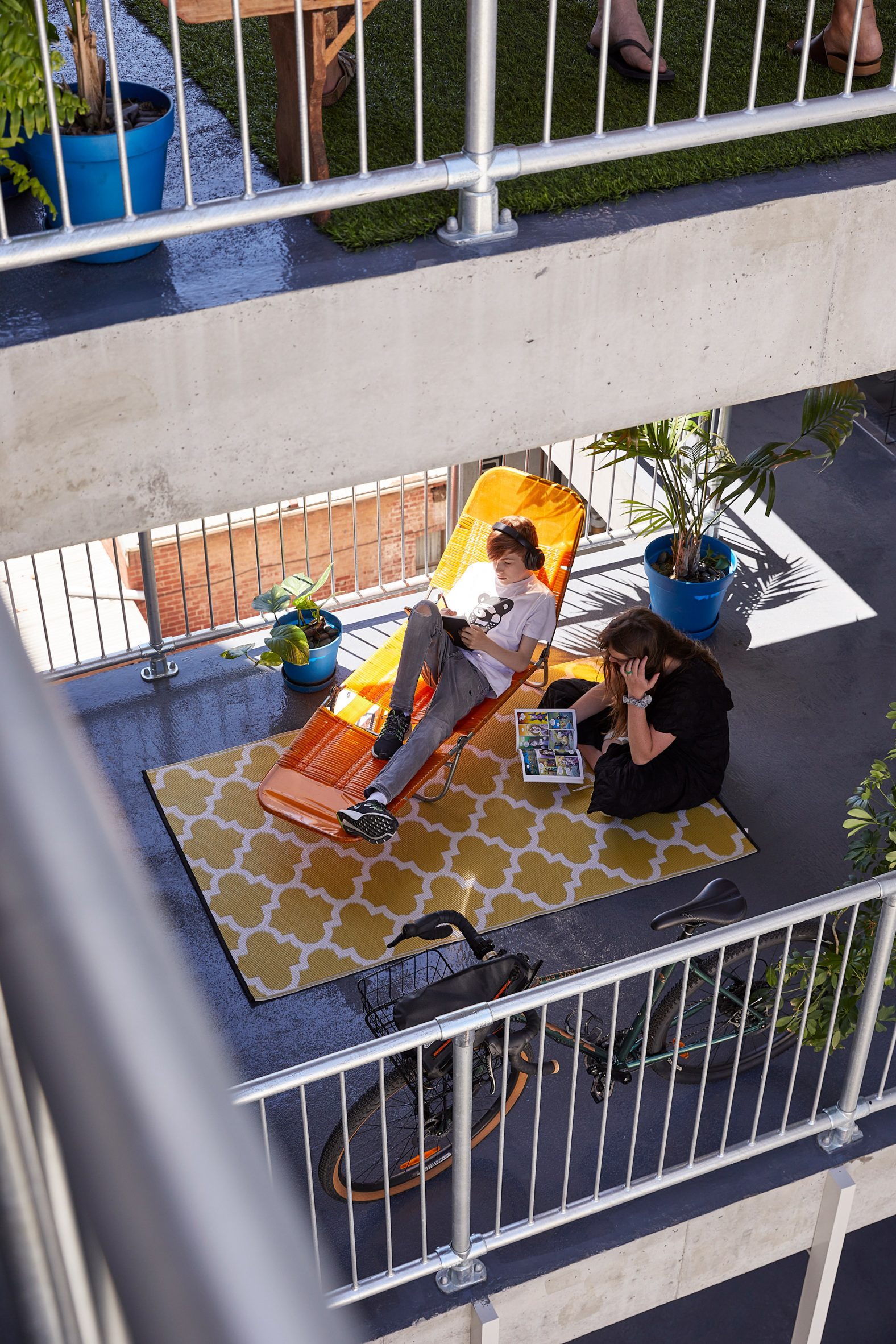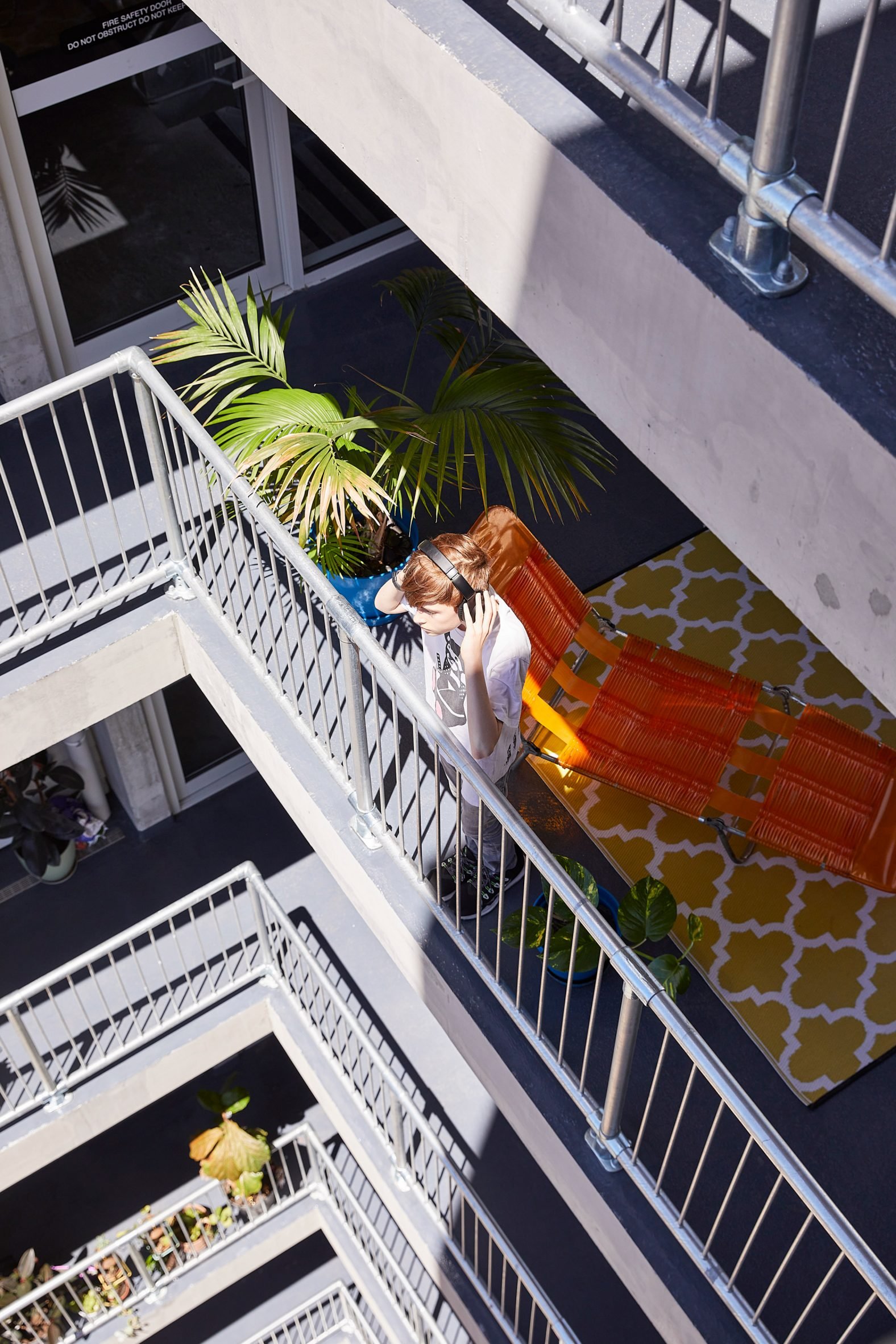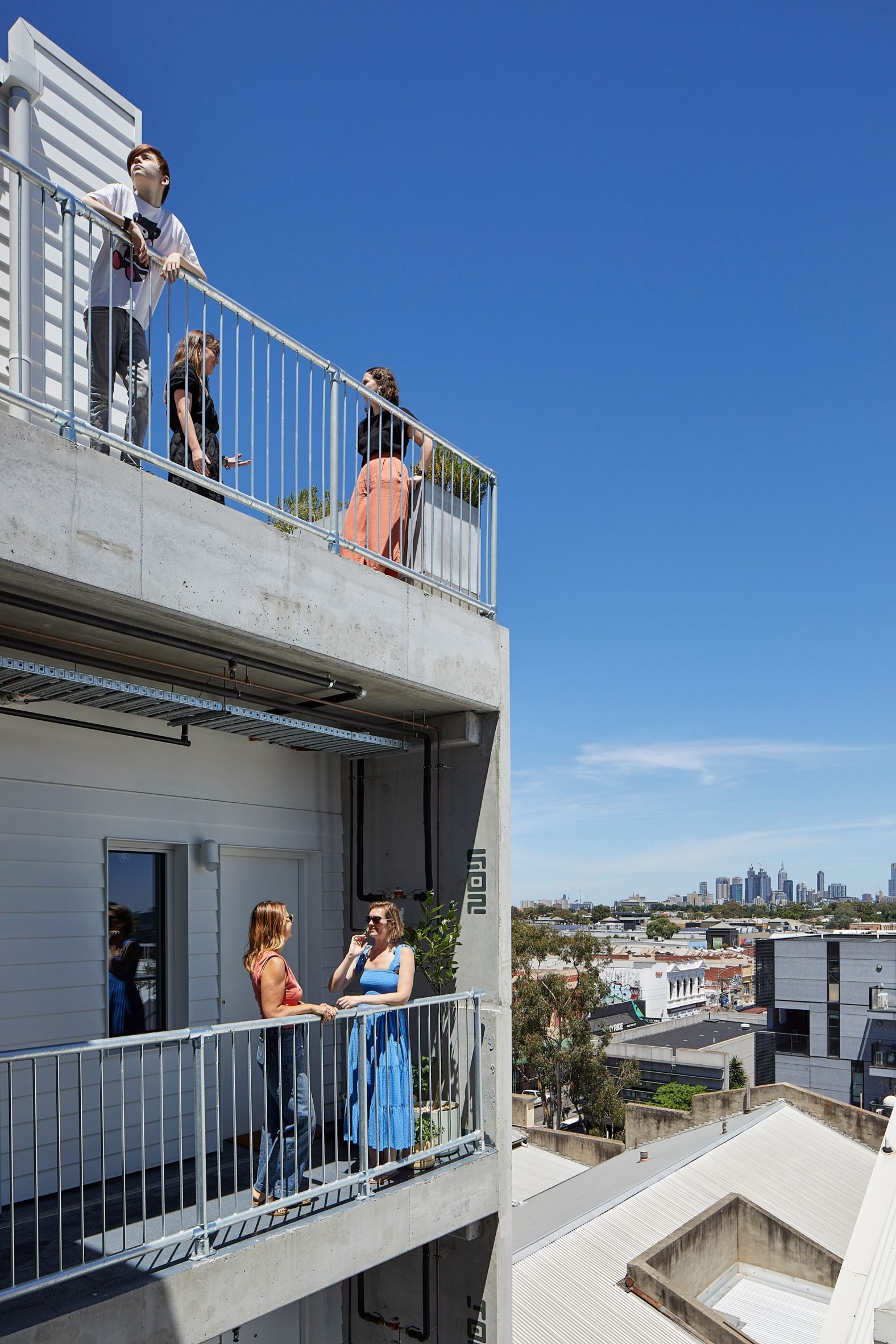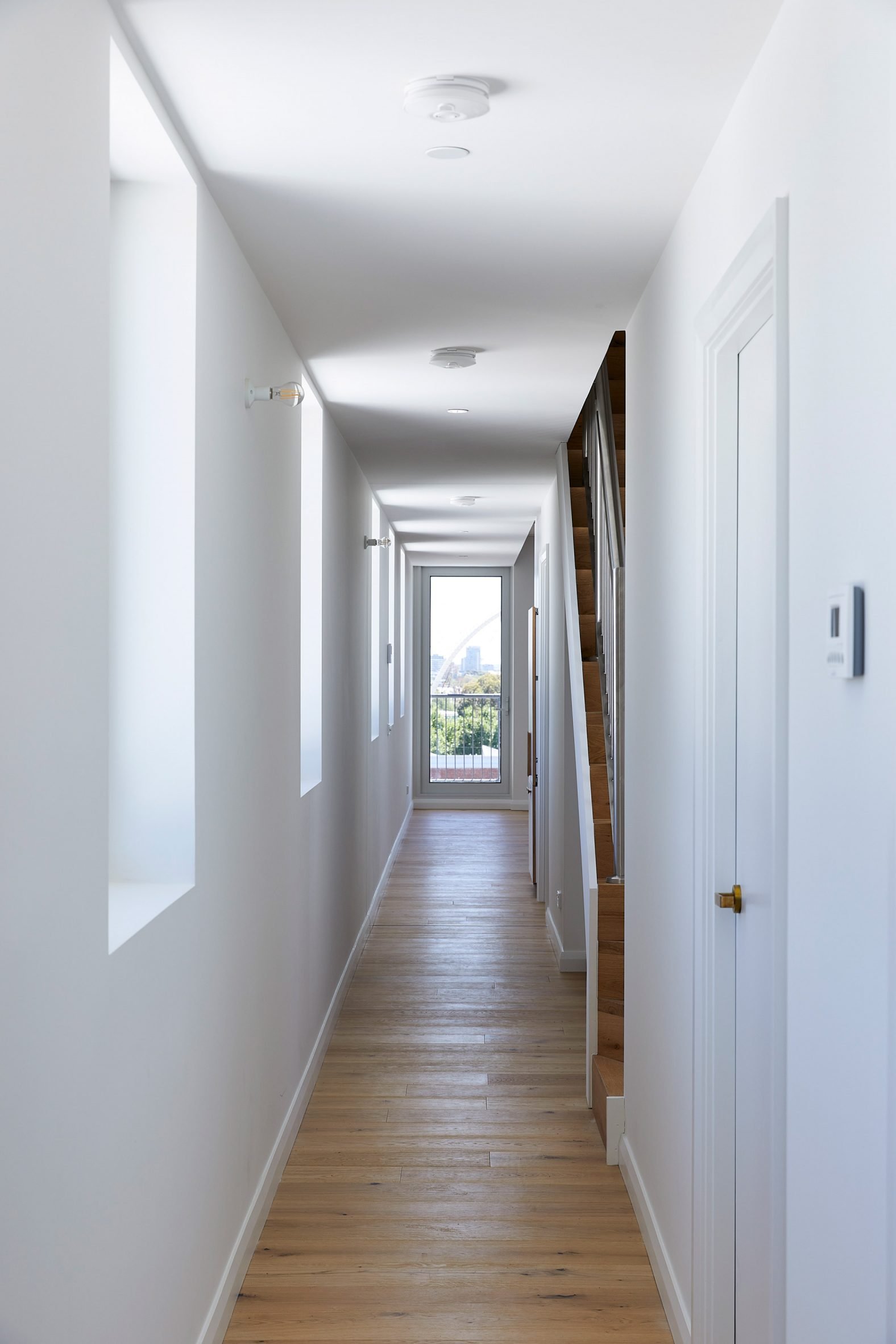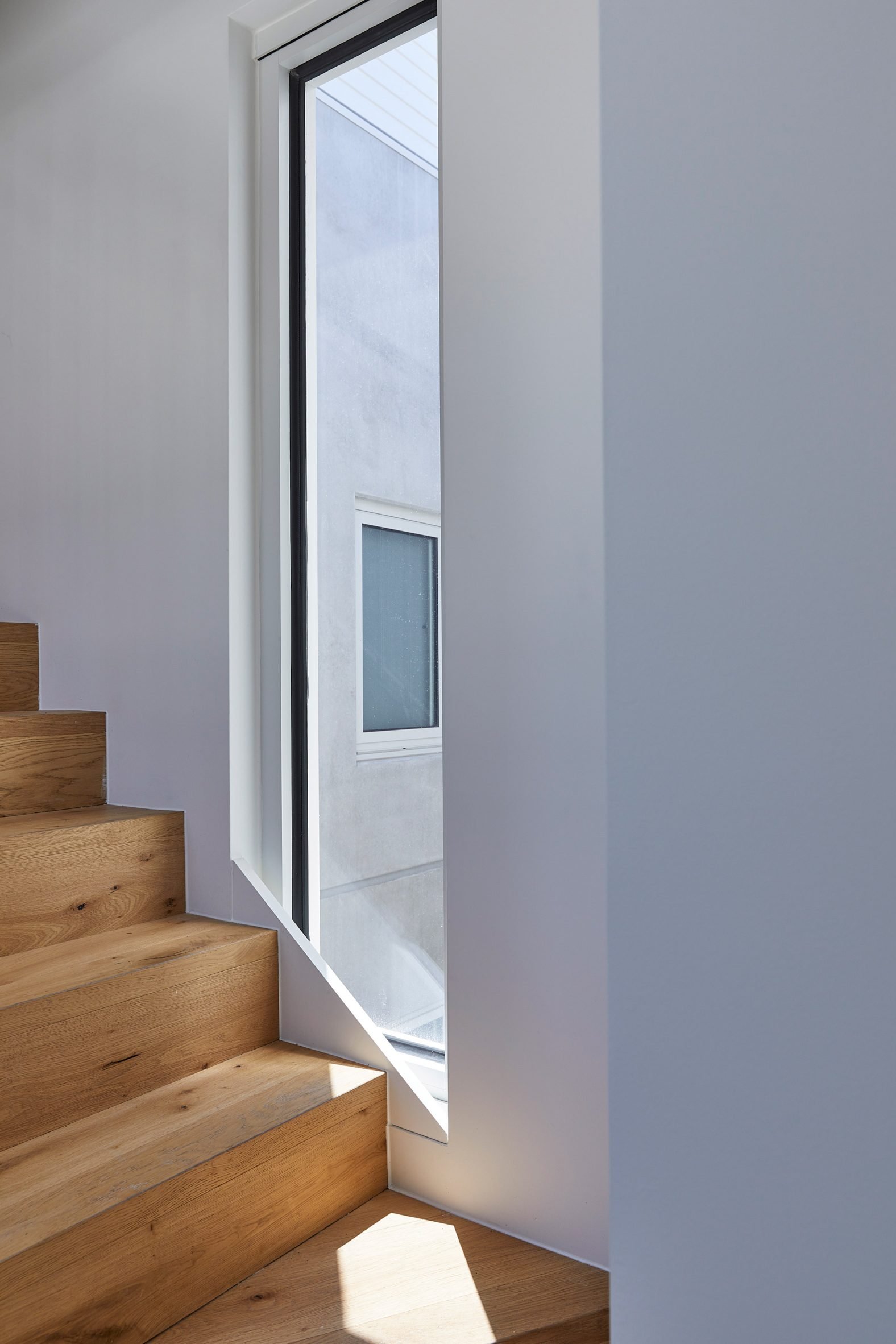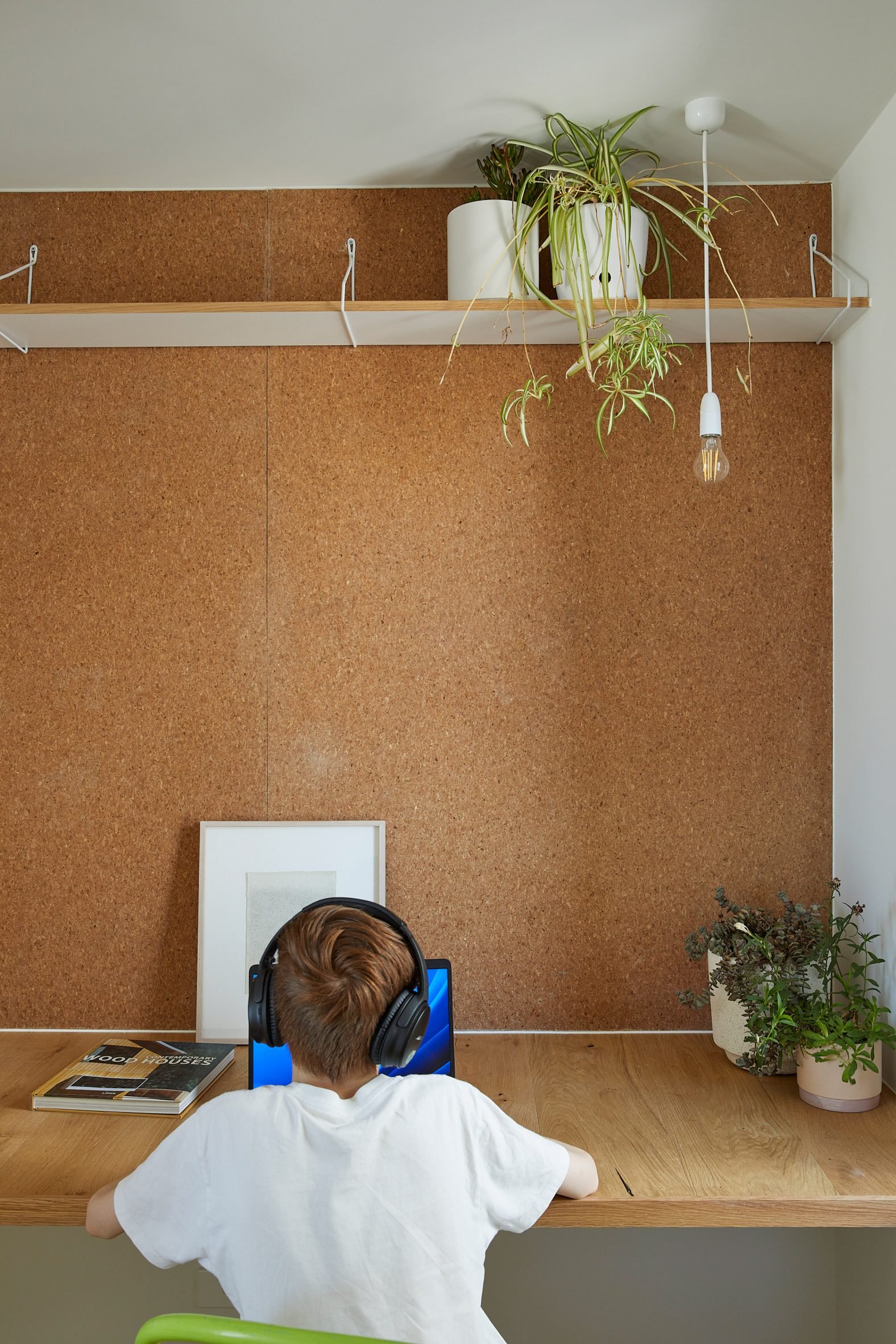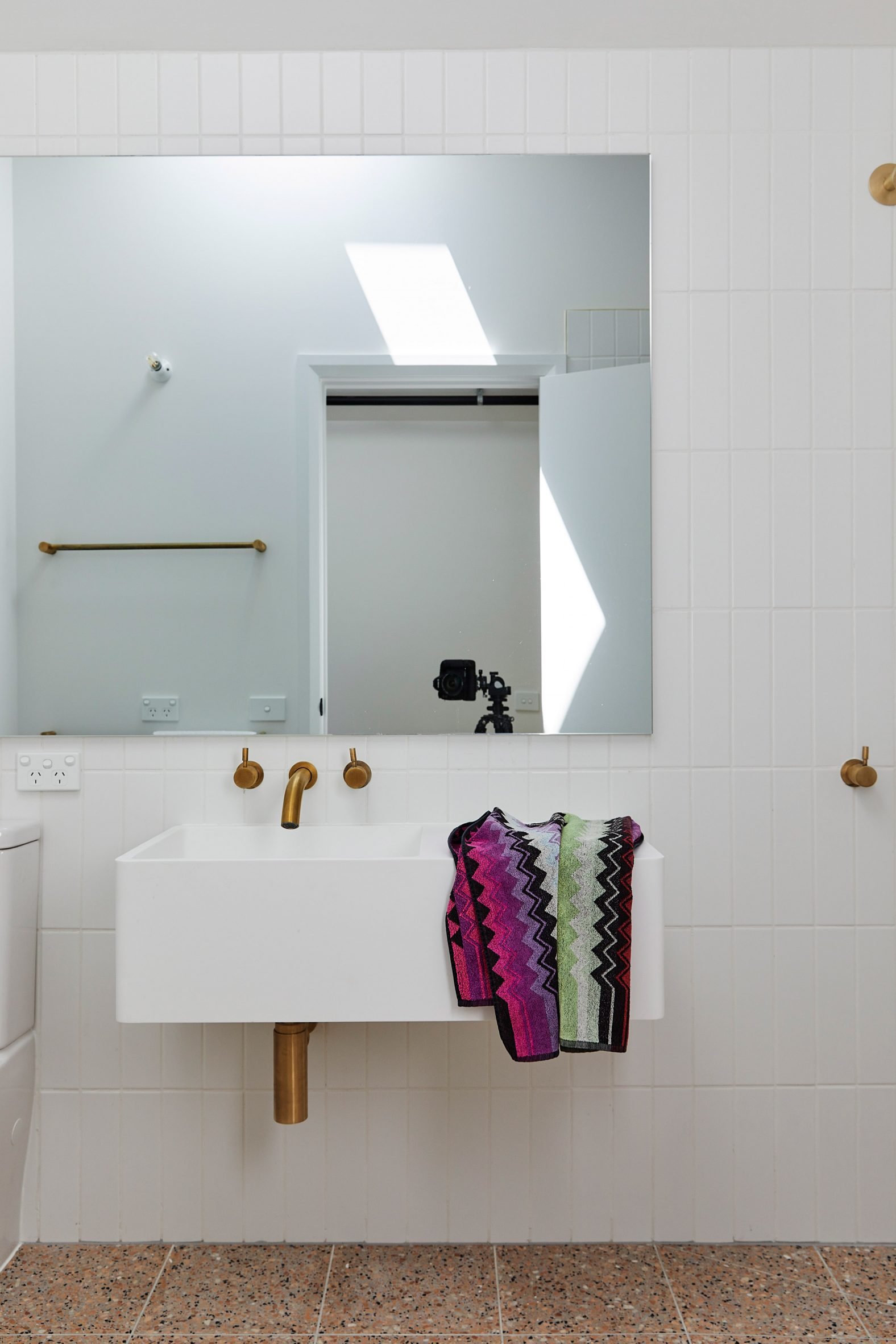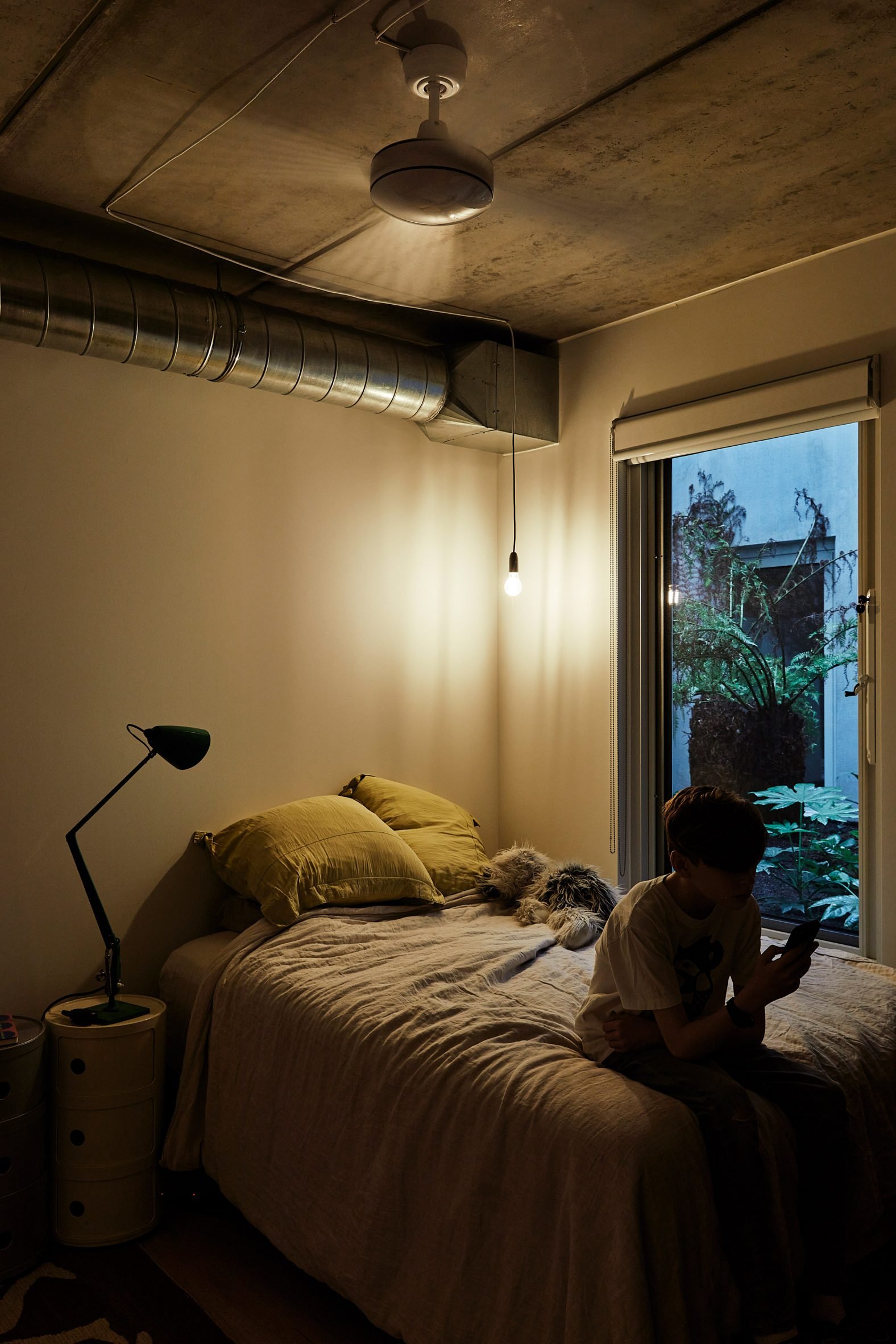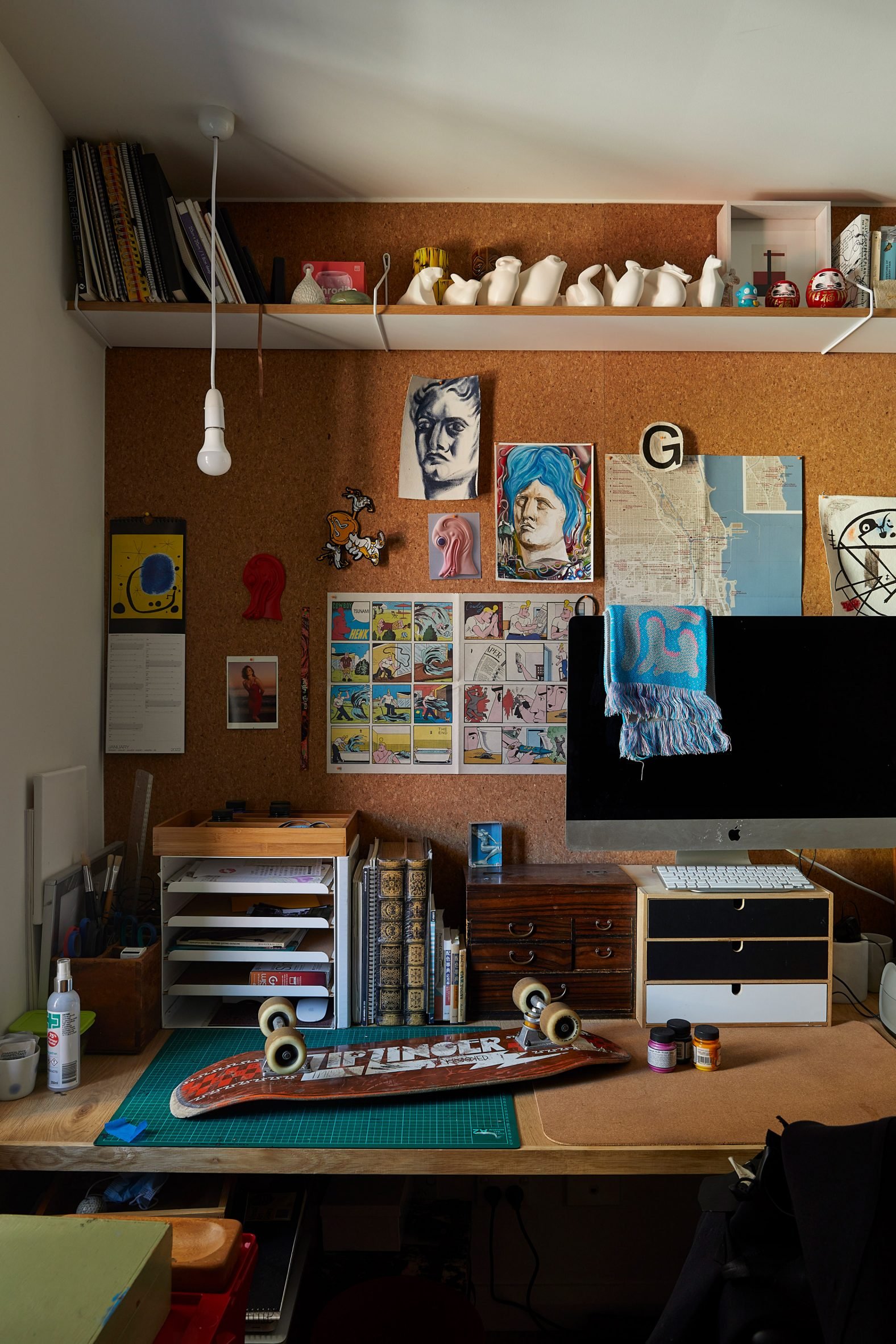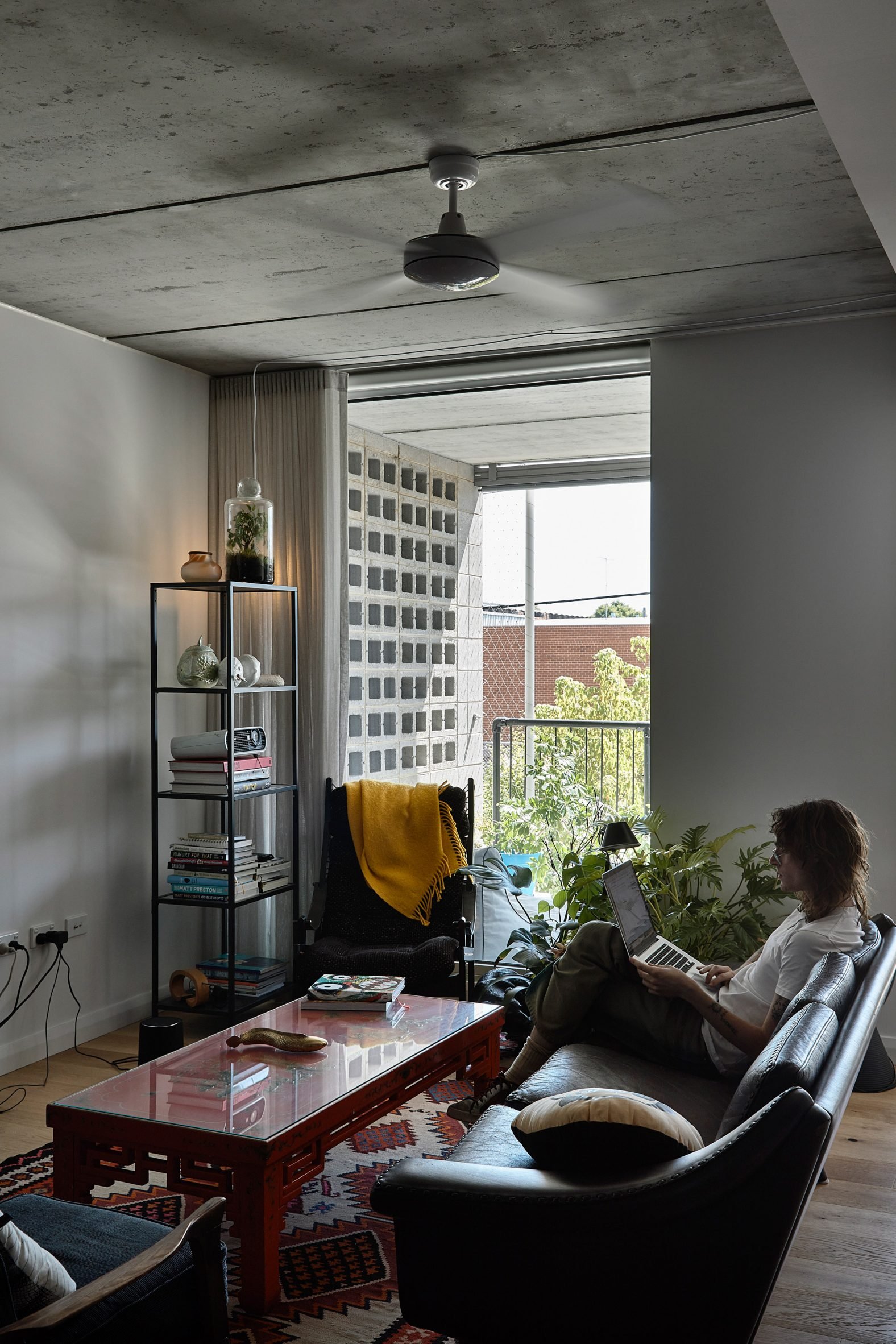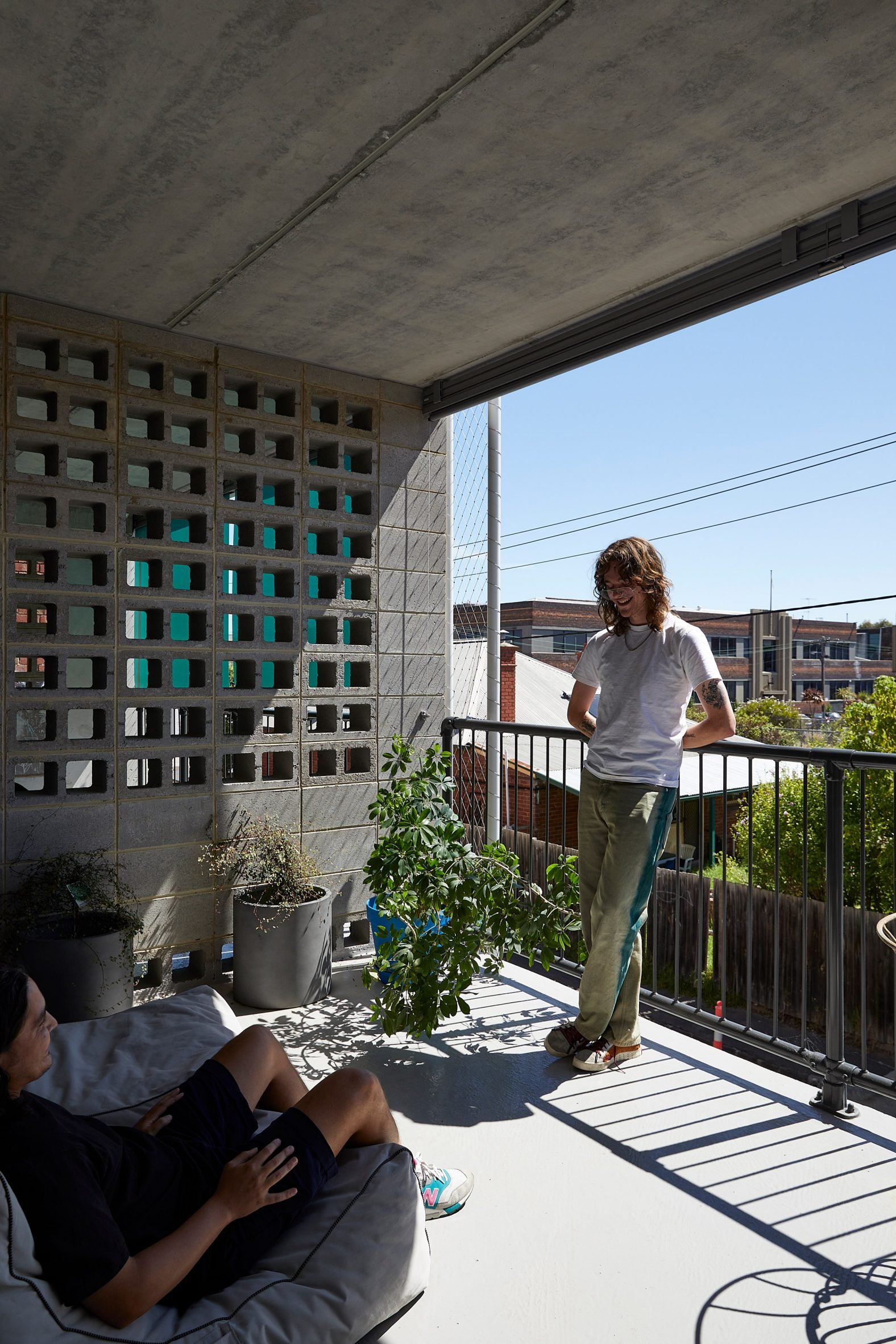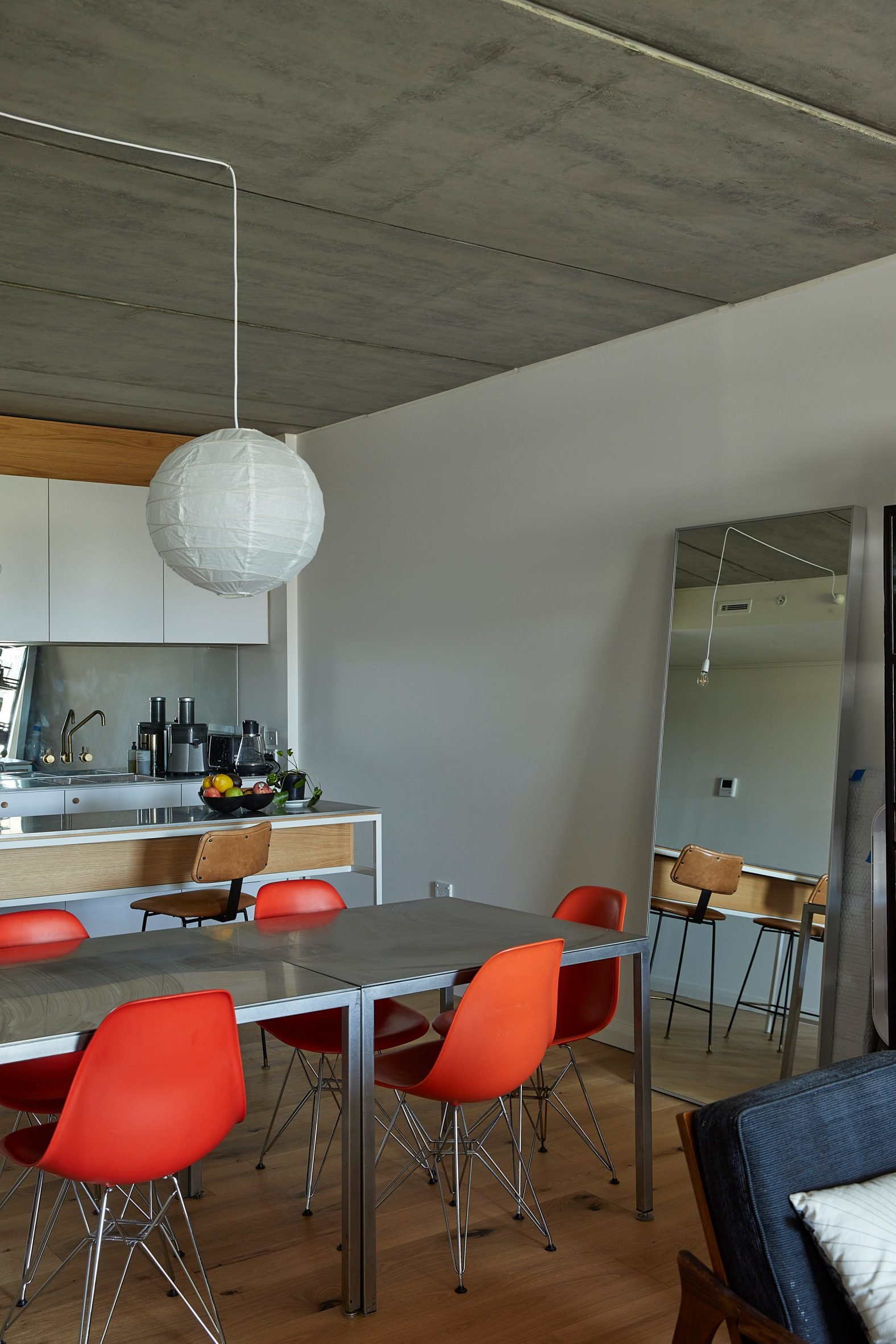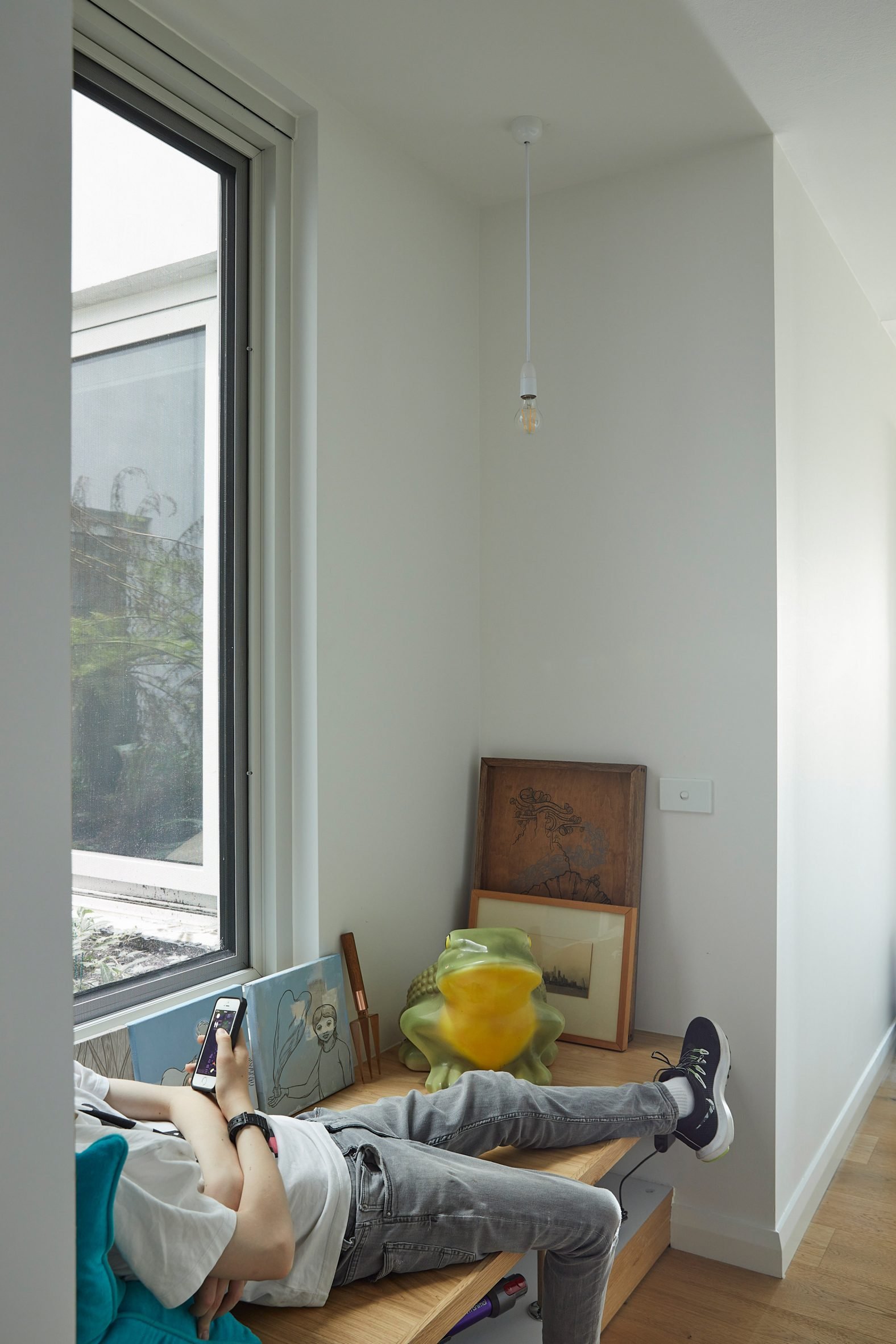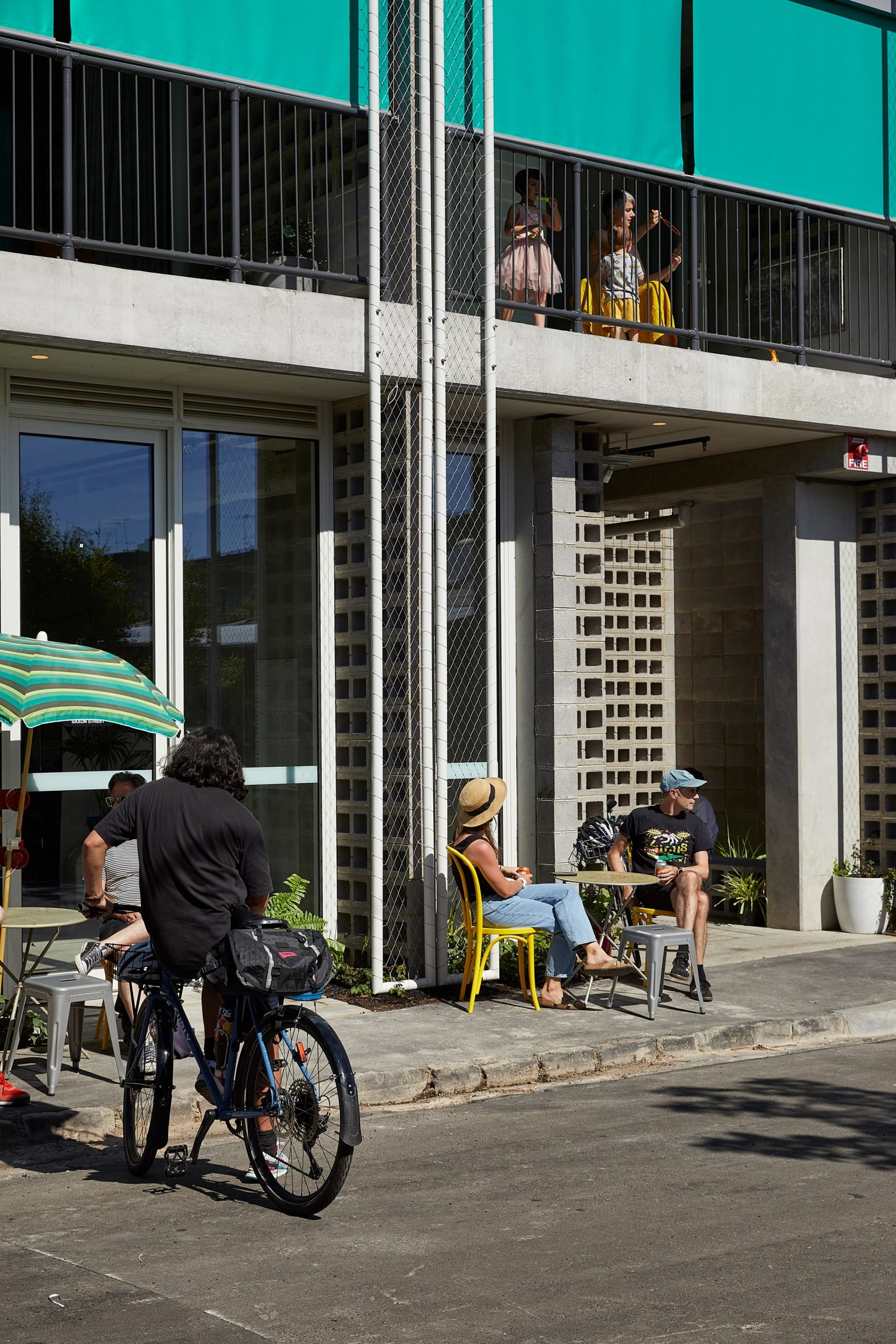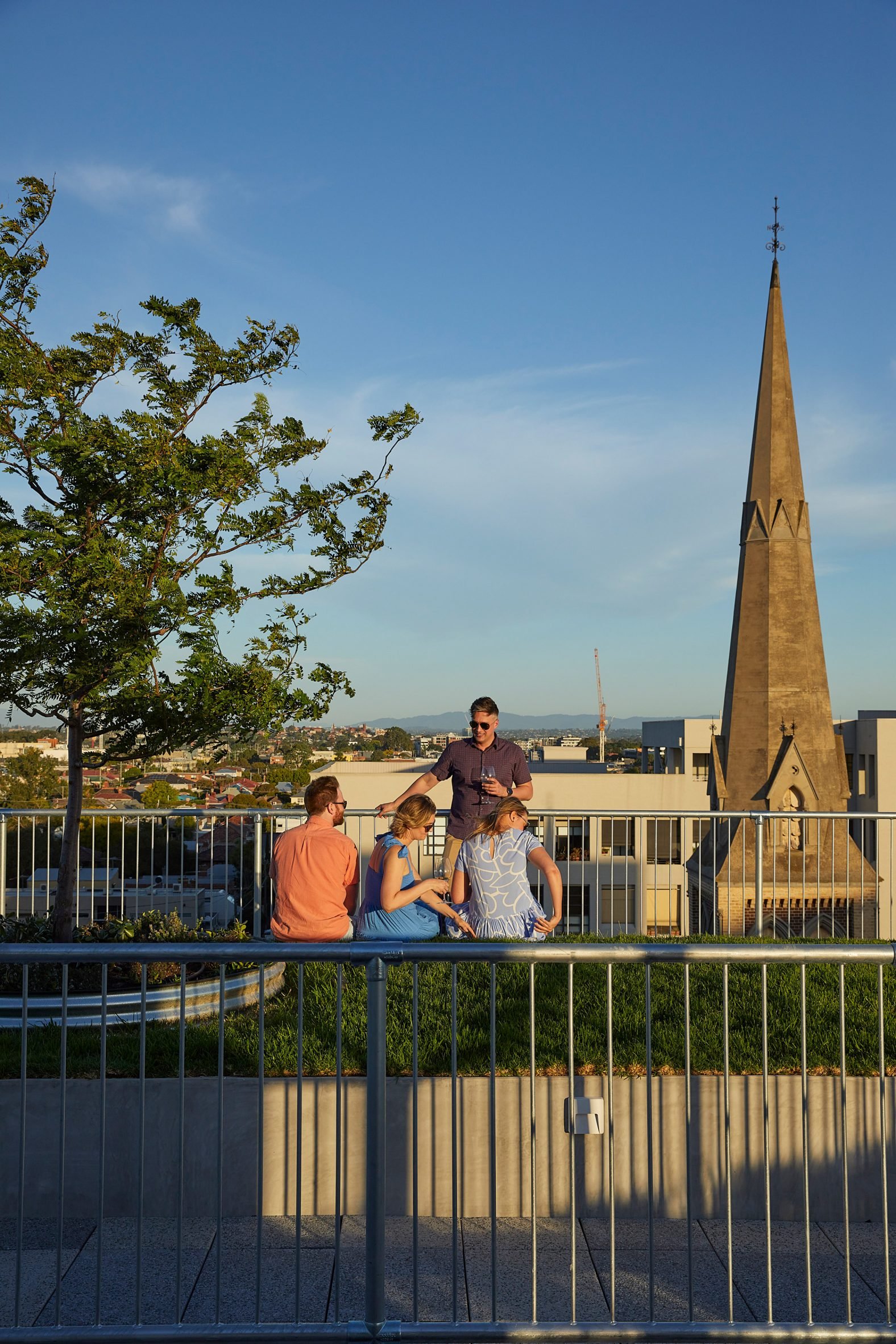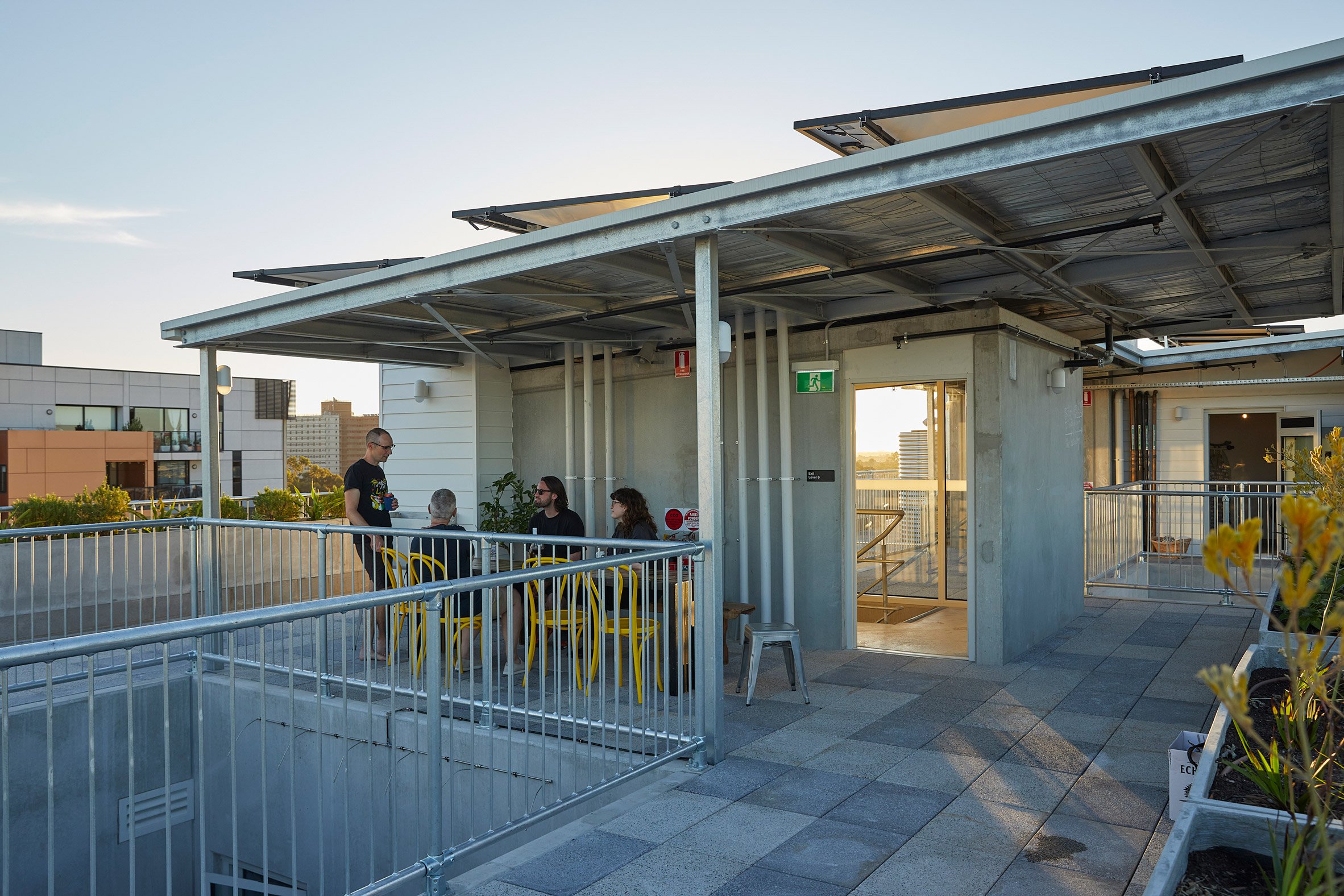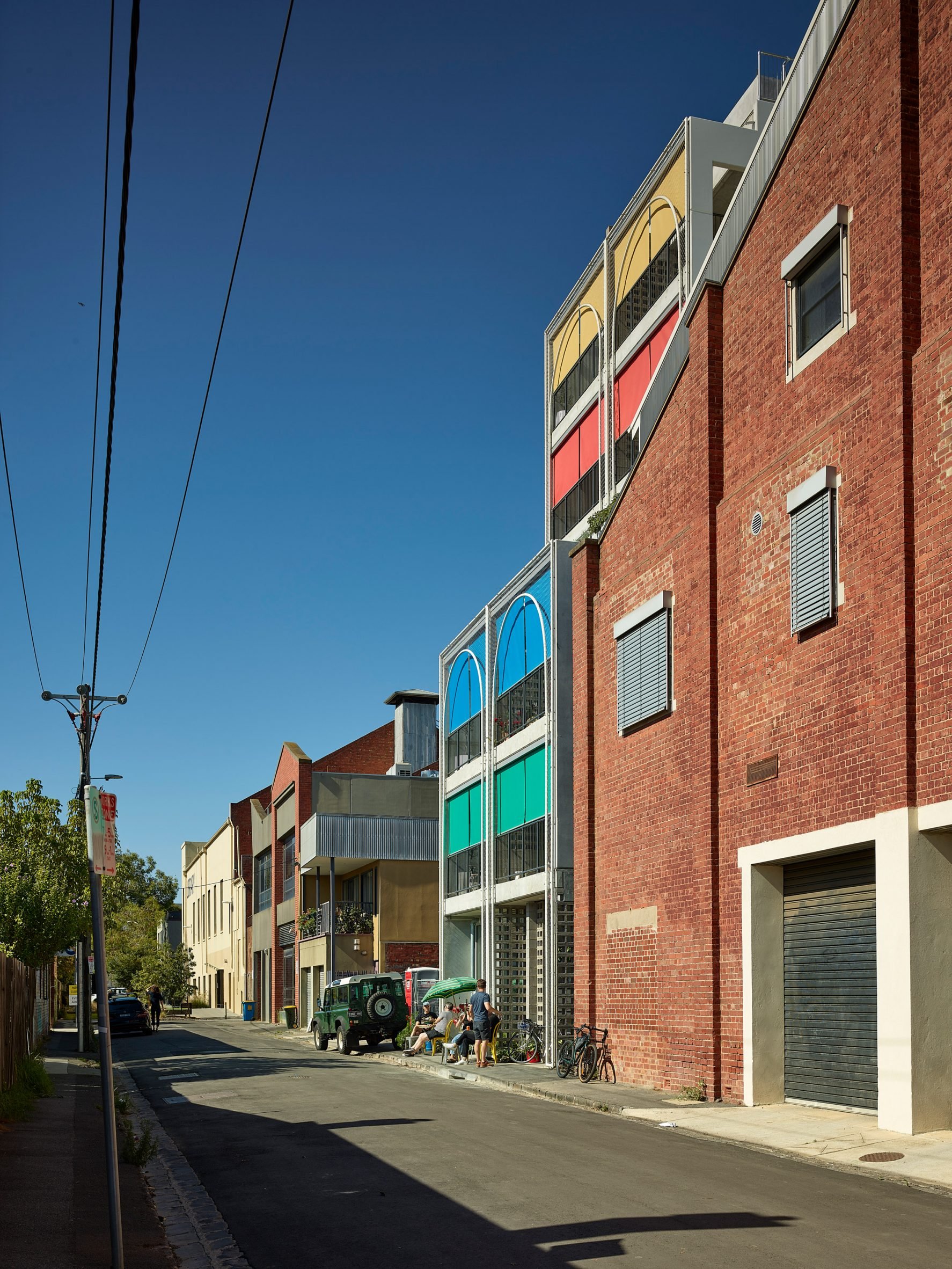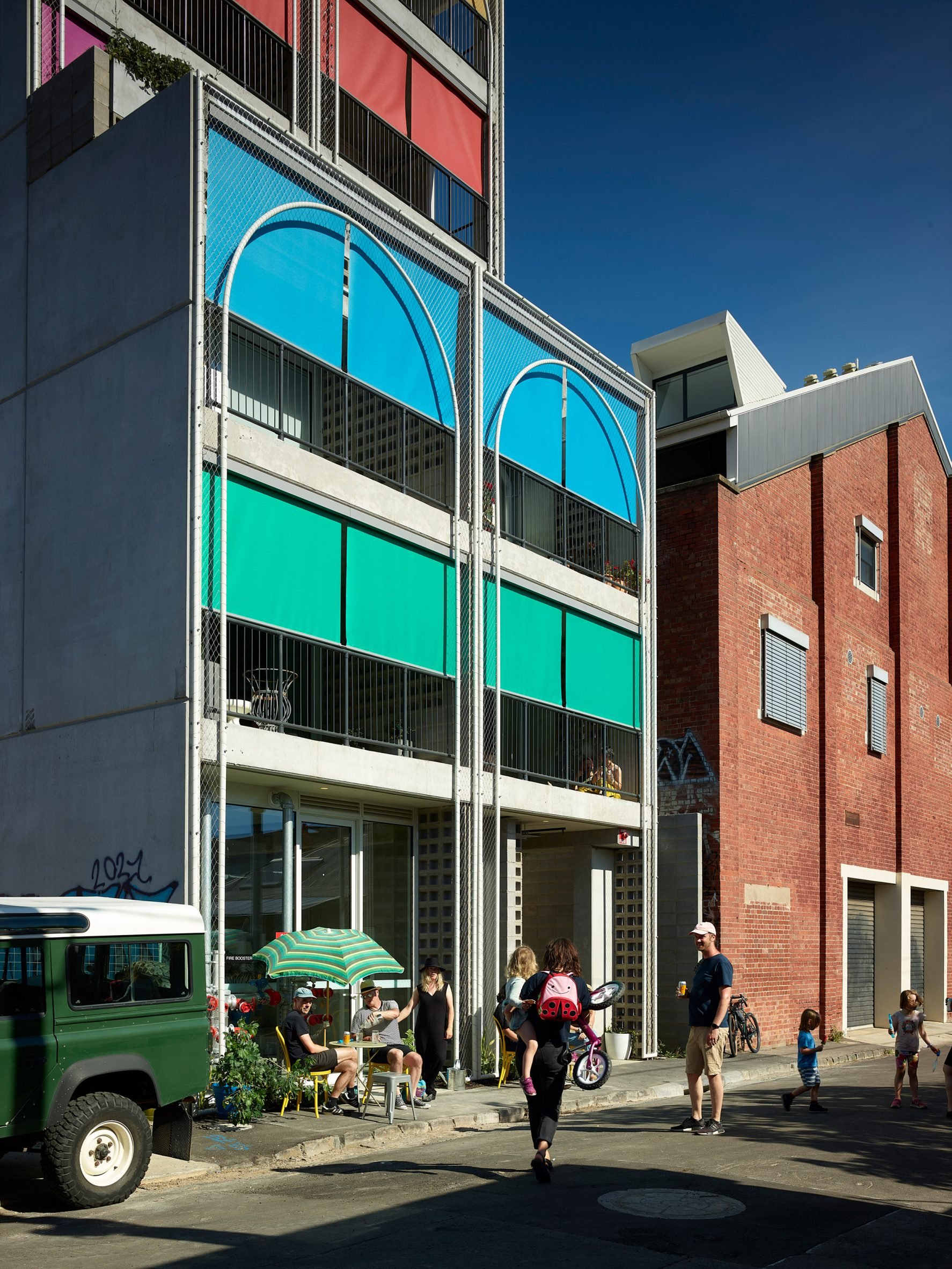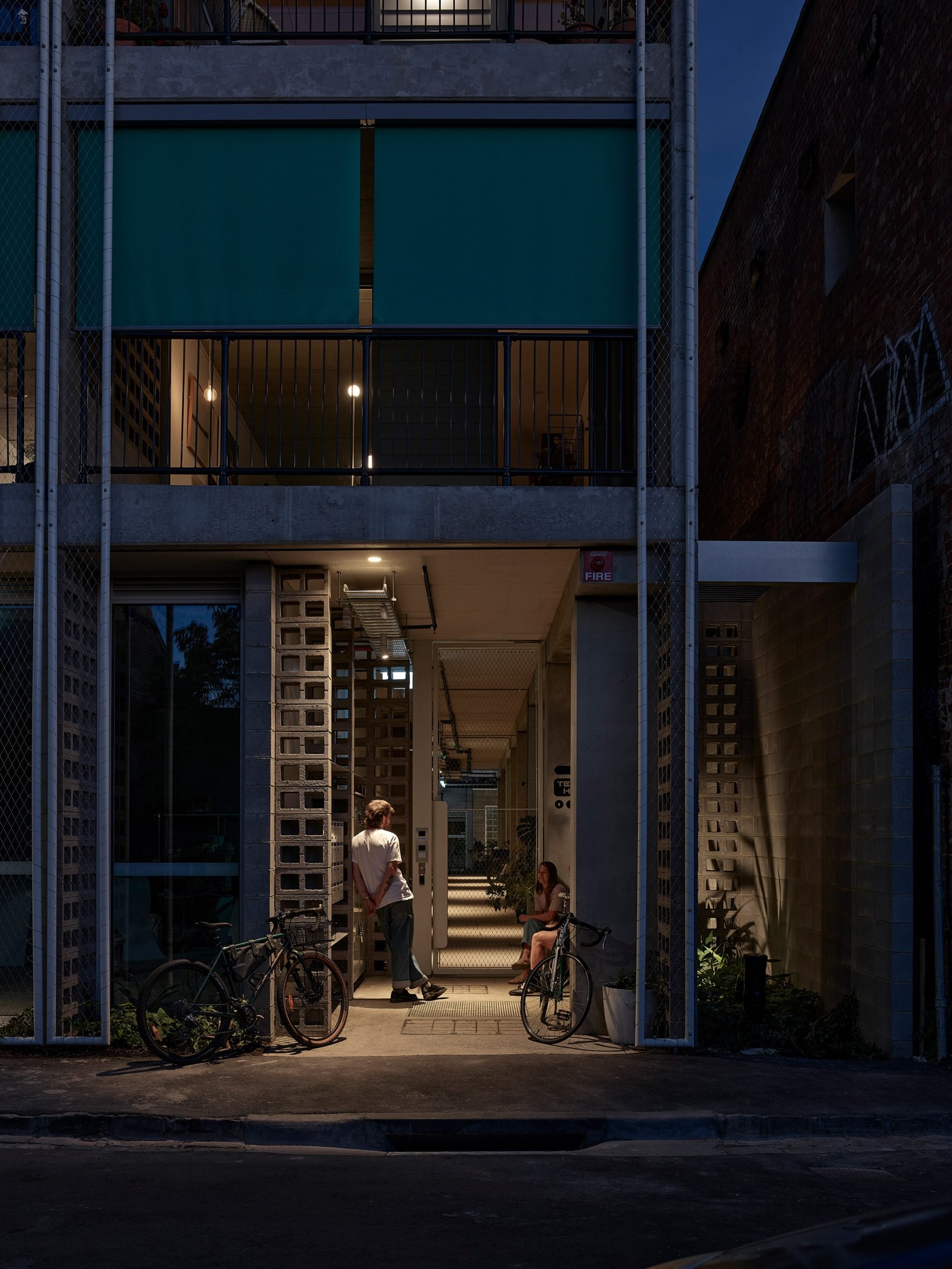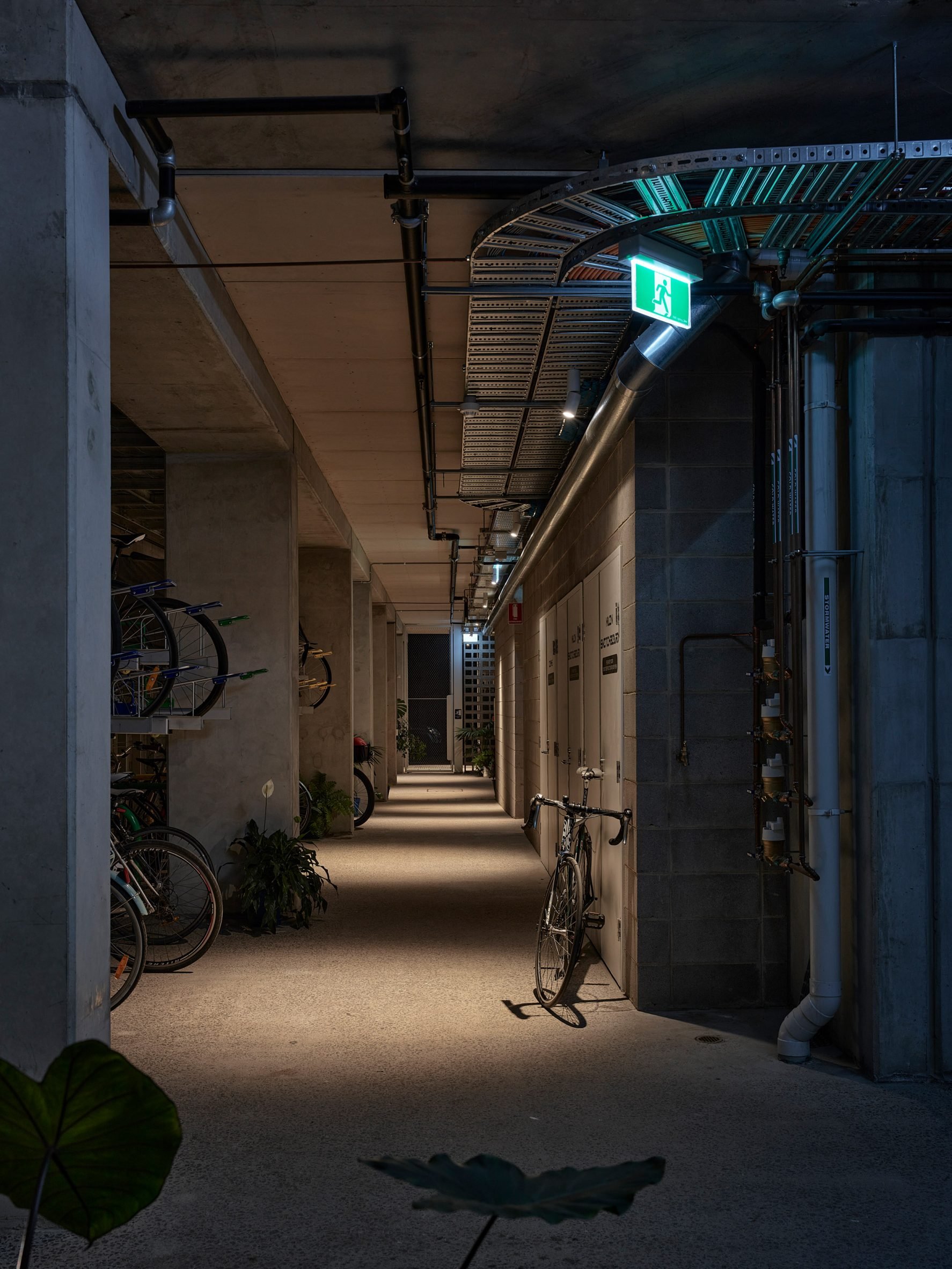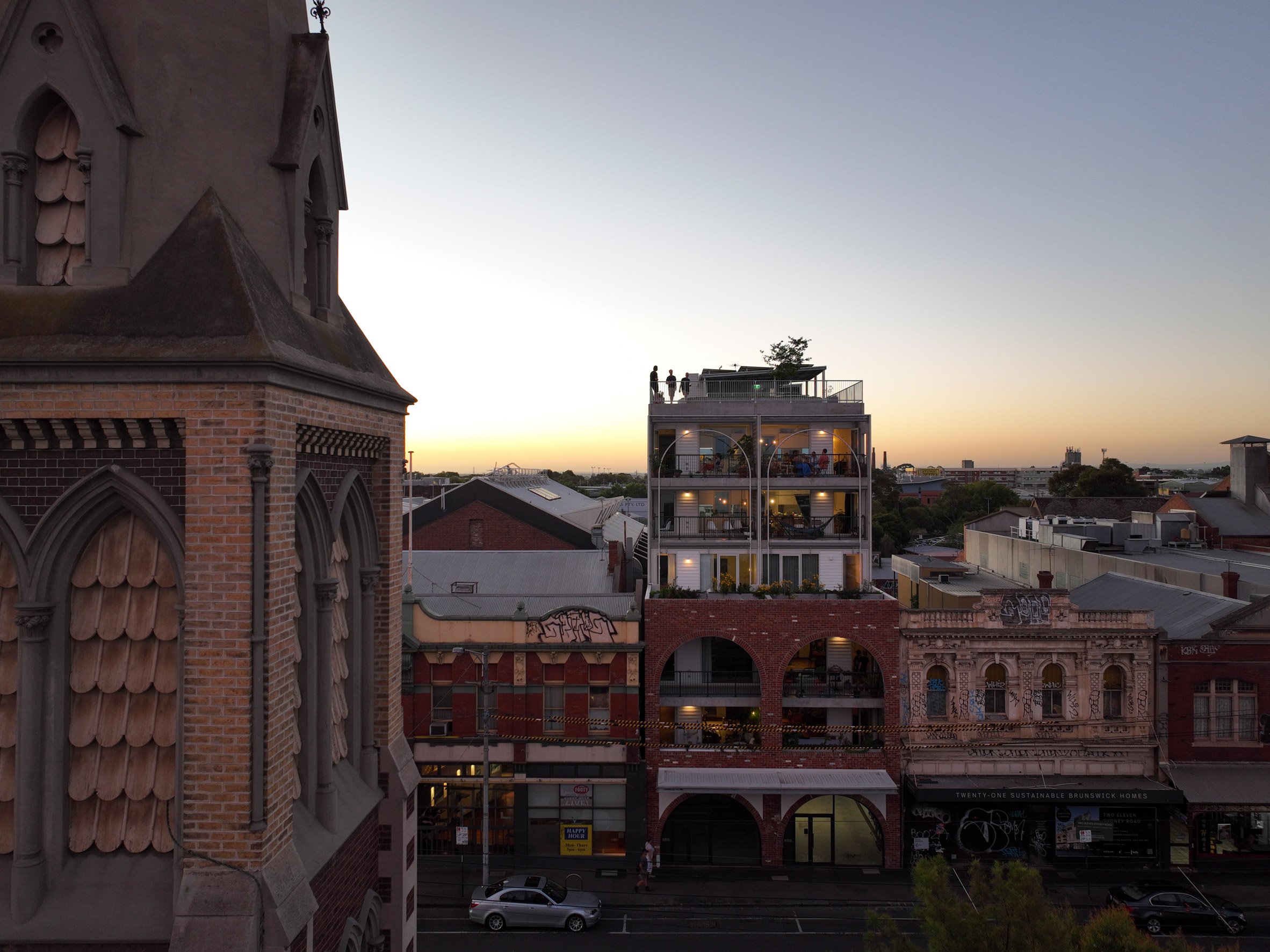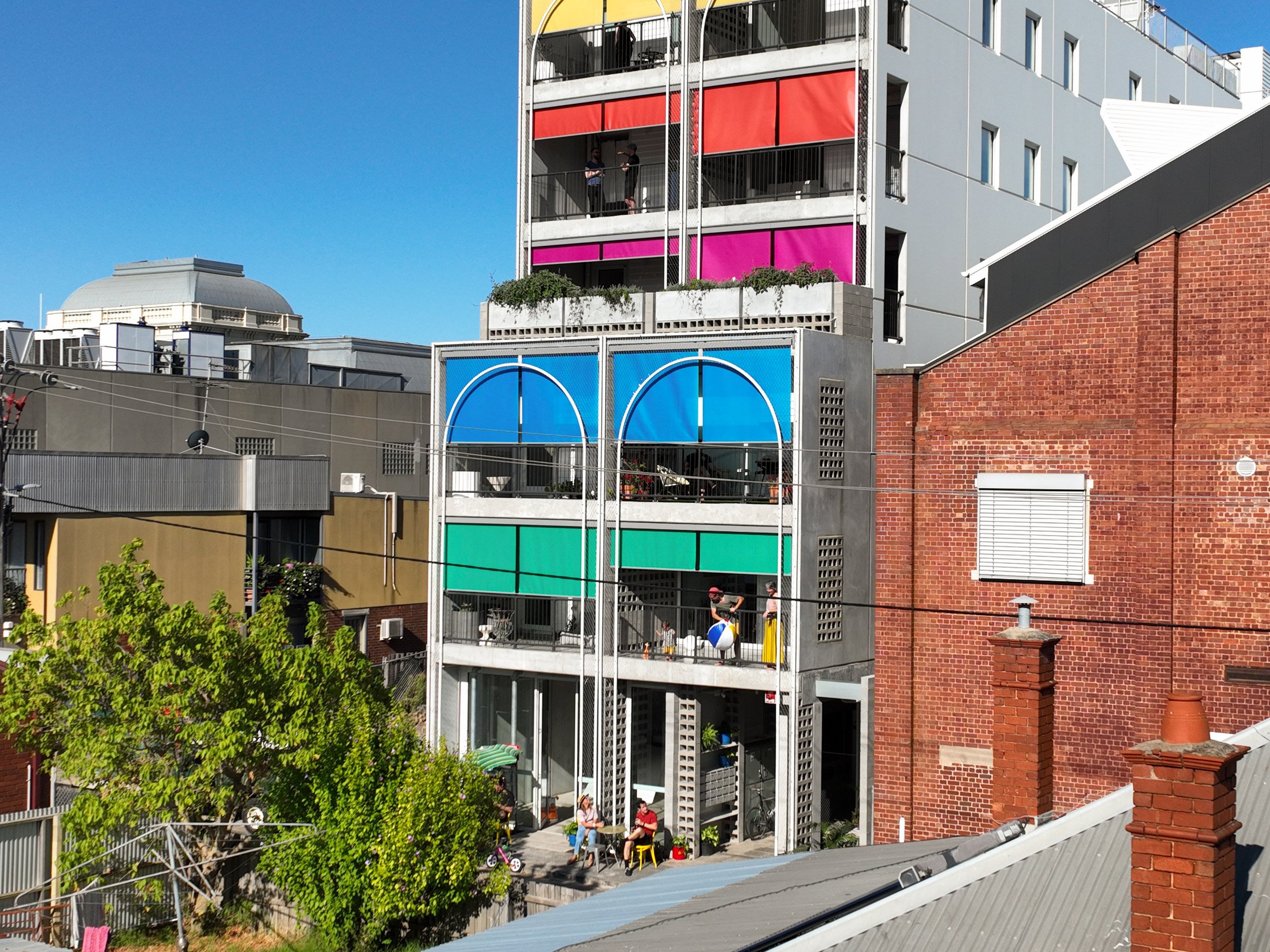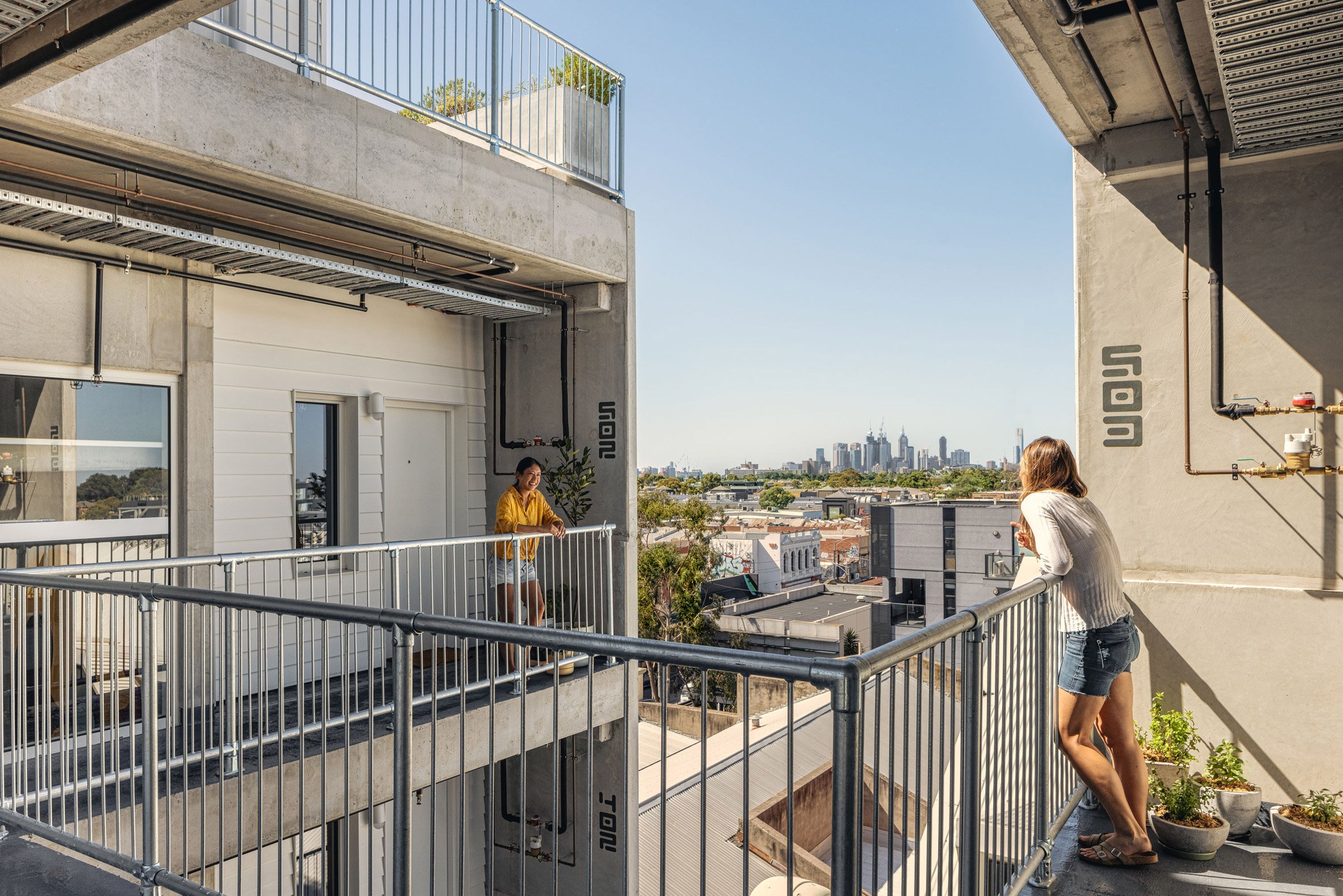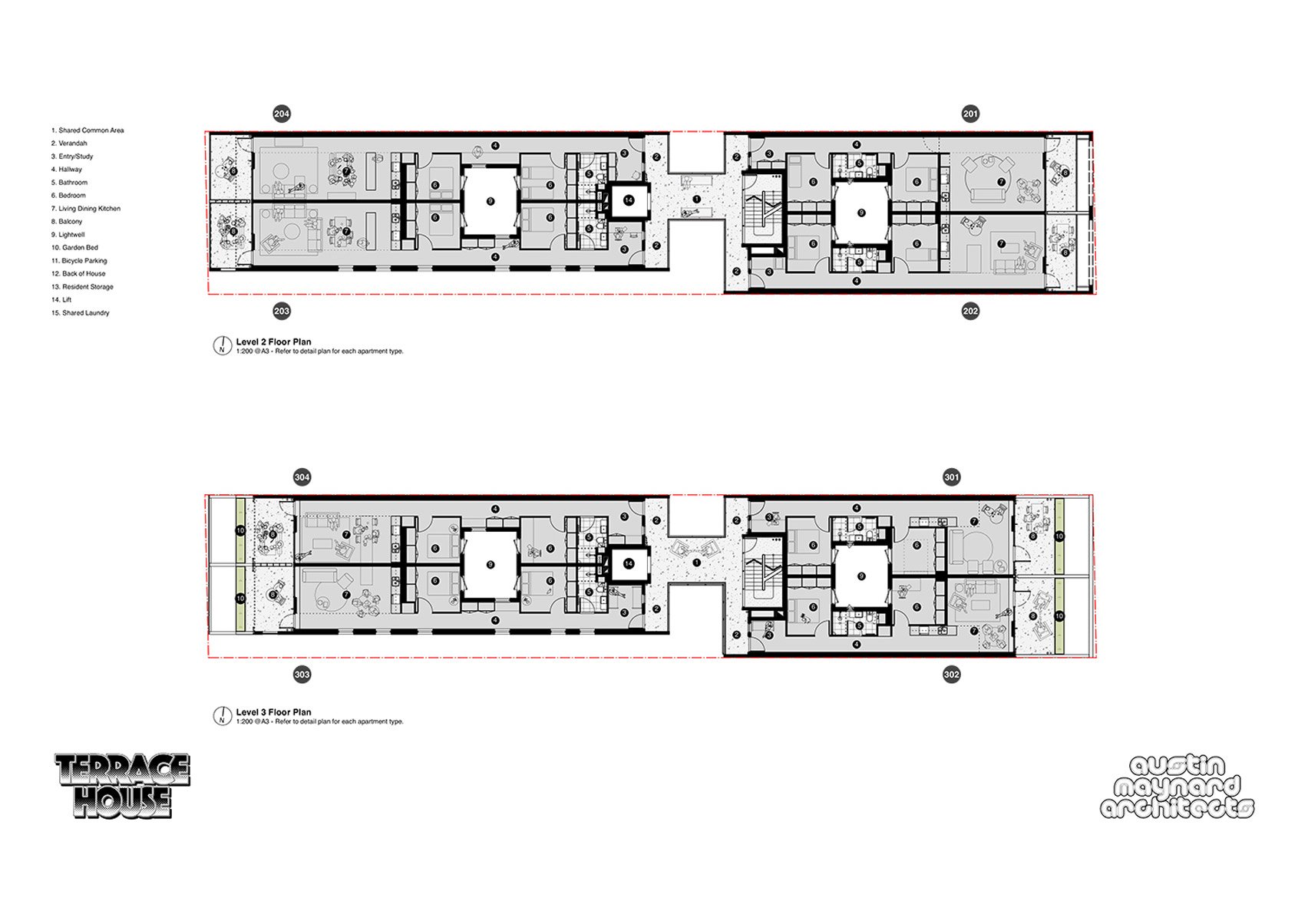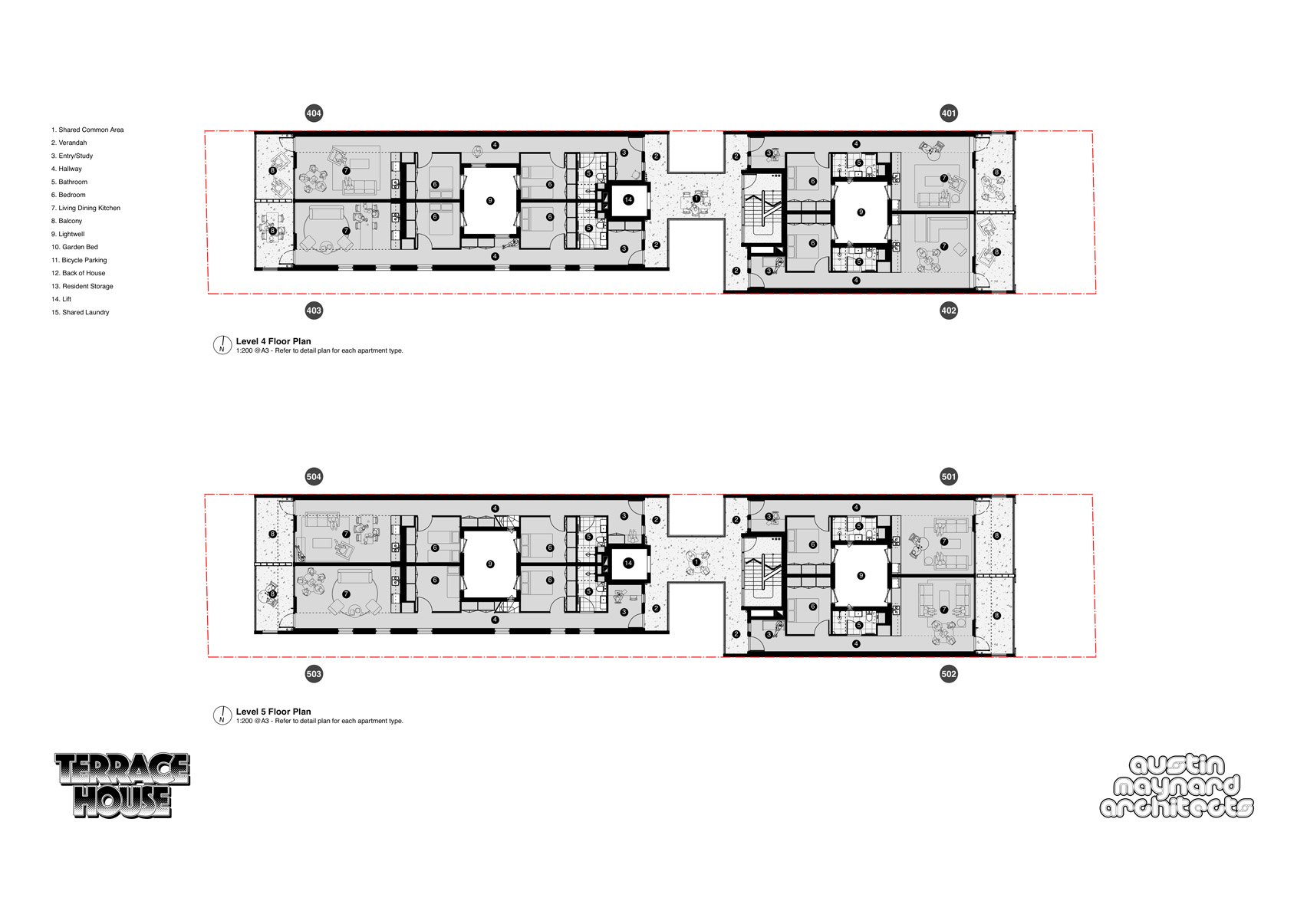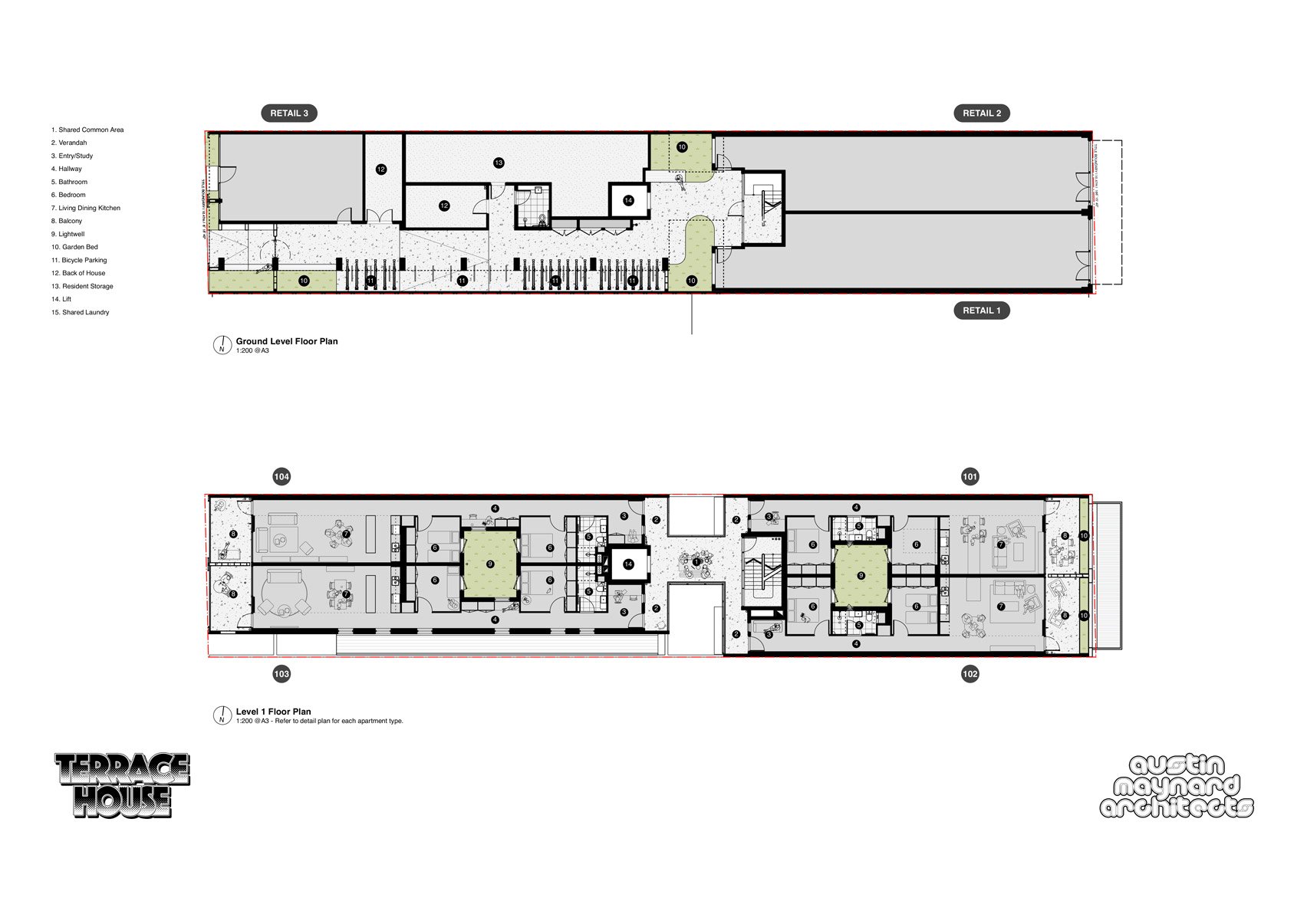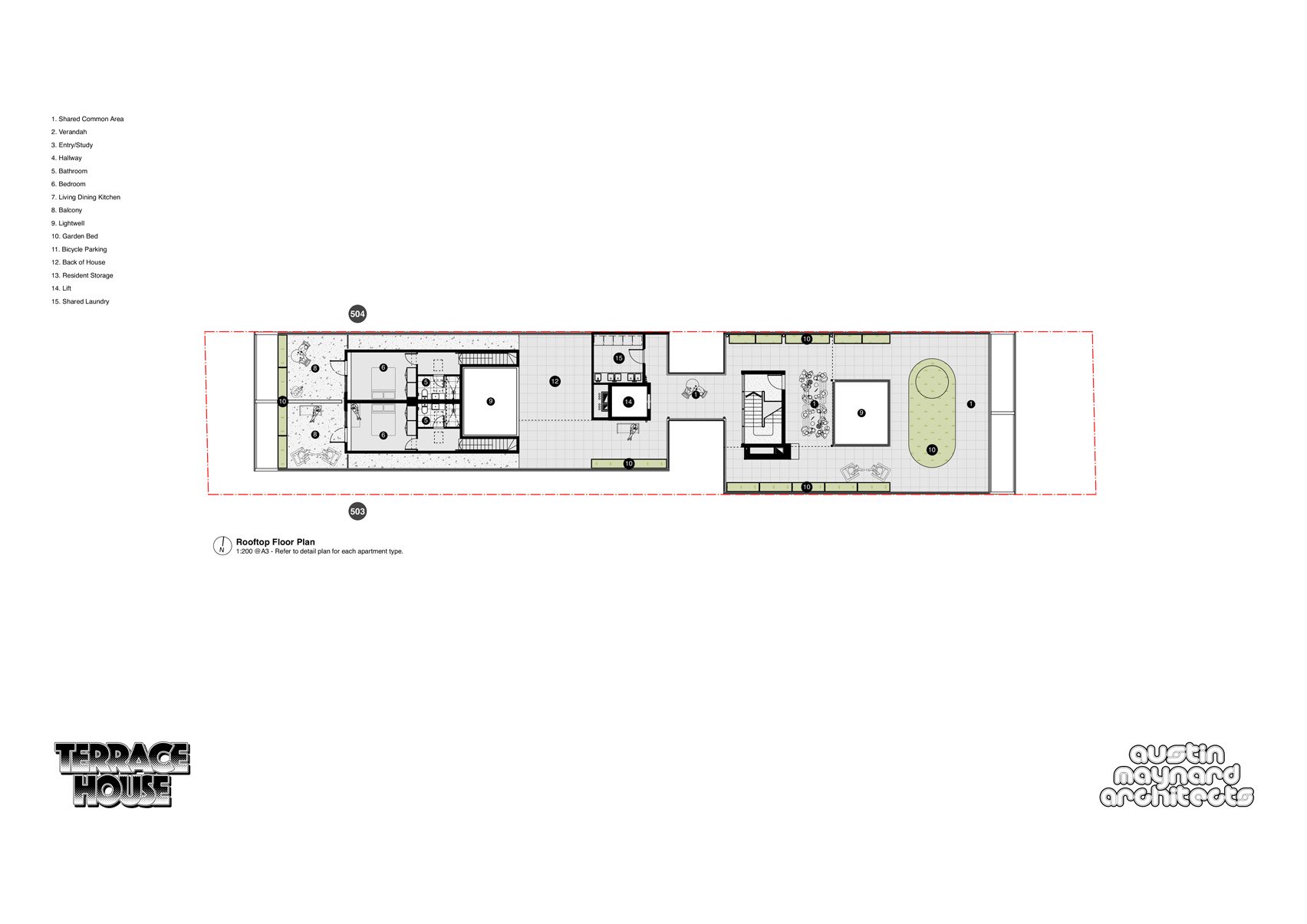 Austin Maynard Architects has completed Terrace House, a self-funded apartment building in Melbourne which is low-cost, eco-conscious and has enough room for young families.

Located on a narrow infill site in Brunswick, Terrace House is a six storey "ethical housing" building containing 20 apartments and three ground-level shop units.

Austin Maynard Architects – led by architects Andrew Maynard and Mark Austin wanted to create an alternative option for those who traditionally would move to the suburbs to gain more space.

The homes are designed to offer qualities that typically wouldn't be affordable in inner city apartments, such as high ceilings, large windows and access to outdoor space.

"The average Australian home is 233 square metres, and generally inefficient in its use of space and energy, poorly designed and unsustainable," said the studio.

"Terrace House fills a much needed gap in the housing market," it continued.

"Notably more affordable than similar sized, un-renovated, homes in the area. Large enough for families, but still with the shared resourcing and community that apartment living can bring.
"
from dezeen