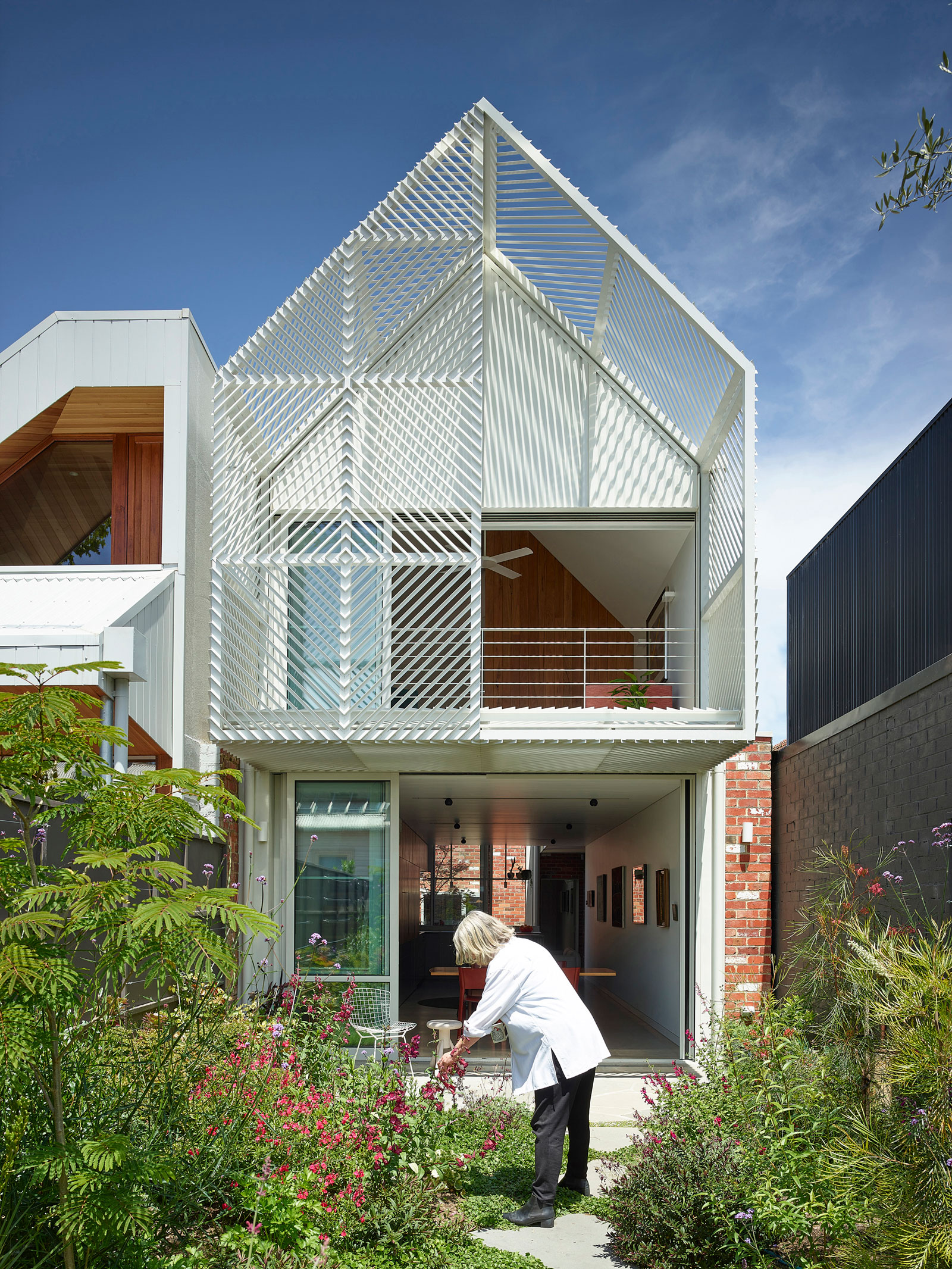 Austin Maynard Architects-Yarra Bend_Enhancing What You Know
오스틴 메이냐드 아키텍츠
Yarra Bend sees the reshaping of an existing residence to facilitate a graceful aging in place, enabling its owner to remain integrated within the community and continue living within home they love. Austin Maynard Architects focuses on enhancing the existing, integrating new and purpose driven additions that elevate the everyday and their coming chapters.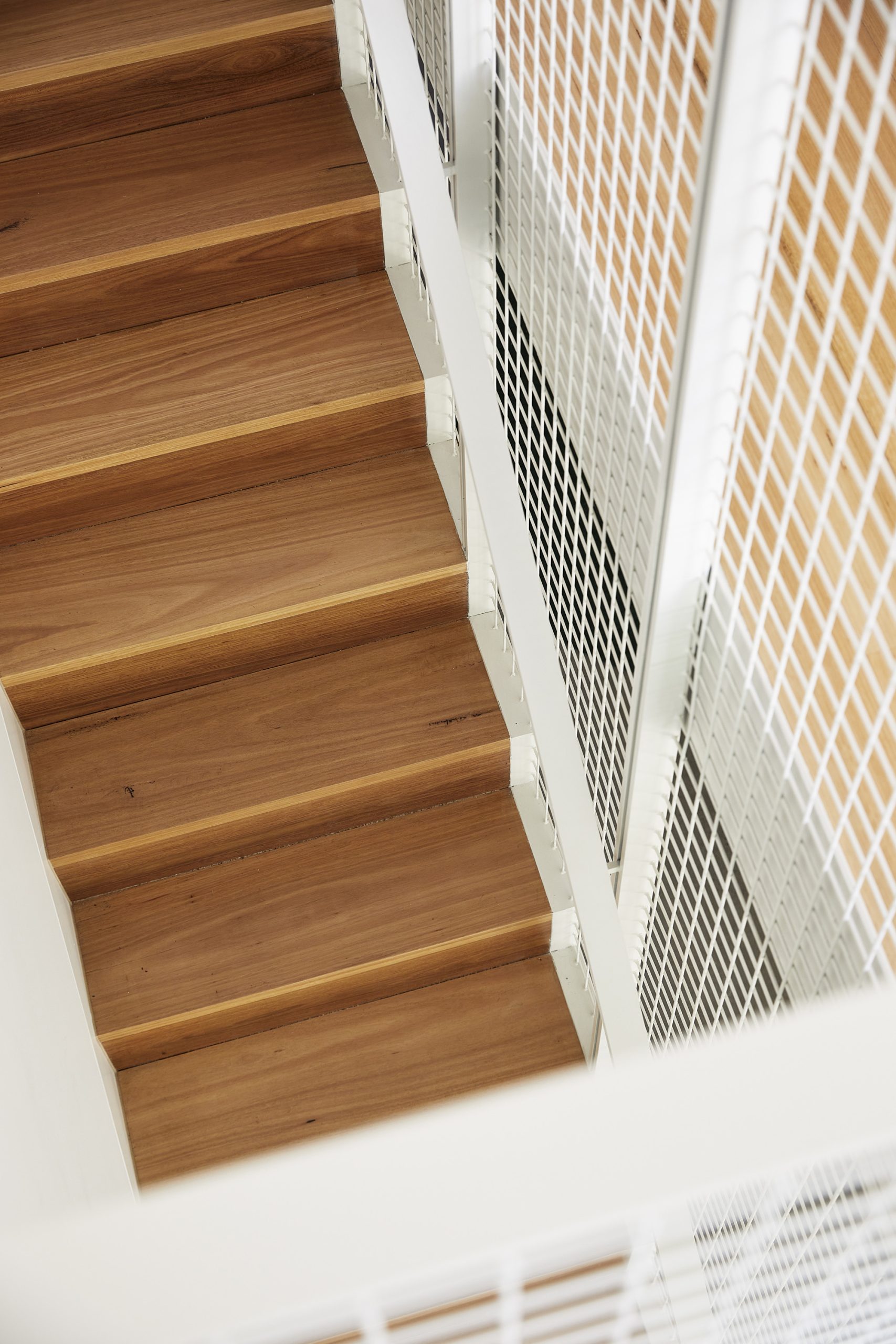 기존거주공간에서 확장된 공간을 제안합니다. 외부로 열린 프라빗 정원과 2층 테라스가 위치한 박공지붕을 디자인합니다. 내외부 밀착된 경험은 정원을 통해 확장되는 1층 공용공간과 테라스로 연결된 2층 침실이 있습니다. 오래된 주거를 확장, 현재의 거주공간에도 유효하게 적용합니다.
Having lived in Clifton Hill, within the same home and area for over thirty years, the idea of having to relocate due to changing life conditions or stages was a startling one. Extensive research has shown the benefits of creating opportunity for ageing in place, for both the community and for the wellbeing of those who remain. A brief was swiftly formed around wanting to explore the transformation of the existing home into something that responded to who the client is, what they value and how they want to live for this next chapter. As both an addition and alterations project, Yarra Bend combines the original heritage cottage whilst rearranging additional volumes on site to allow for the insertion of valuable landscape relief throughout. Austin Maynard Architects are known for their appreciation of retaining and adding to lineage, seeing Yarra Bend emerge as a fulfilment of a personal connection to the inner north of Melbourne.

the new works see Yarra Bend founded on an enhancement of identity, independence and autonomy, allowing for the continuance of relationships within the community. The original and front part of the cottage remains in place, with the front two rooms standing as a reminder of the home's previous chapters, converted into a combined study and bathroom, and a second bedroom. The remainder of the site is then given new life through the insertion of a central courtyard space that brings light and ventilation deep into the home, whilst increasing opportunities for the interior to be connected to landscape elements by way of air, sky, sun and incoming breezes.

To the rear, a double-storey volume neatly navigates the site, lightly clad with delicate metal work that extrudes from the familiar gabled roof form. As it blends the old and new, the home needed to reflect and capture the owner, both in their preferences and how they wanted to use the spaces. Despite the restrictive narrow site, an additional bedroom was added by elevating upward, allowing the lower level to remain open and connected, both internally as a reflection of contemporary life and out towards the north facing garden space. With the future a key focus, sustainable systems have been integrated throughout, reducing an energy reliance and allowing the home to better engage with nature. A sense of openness is accentuated through a light palette, further warmed with timber and accent colours that reference the garden.
---
---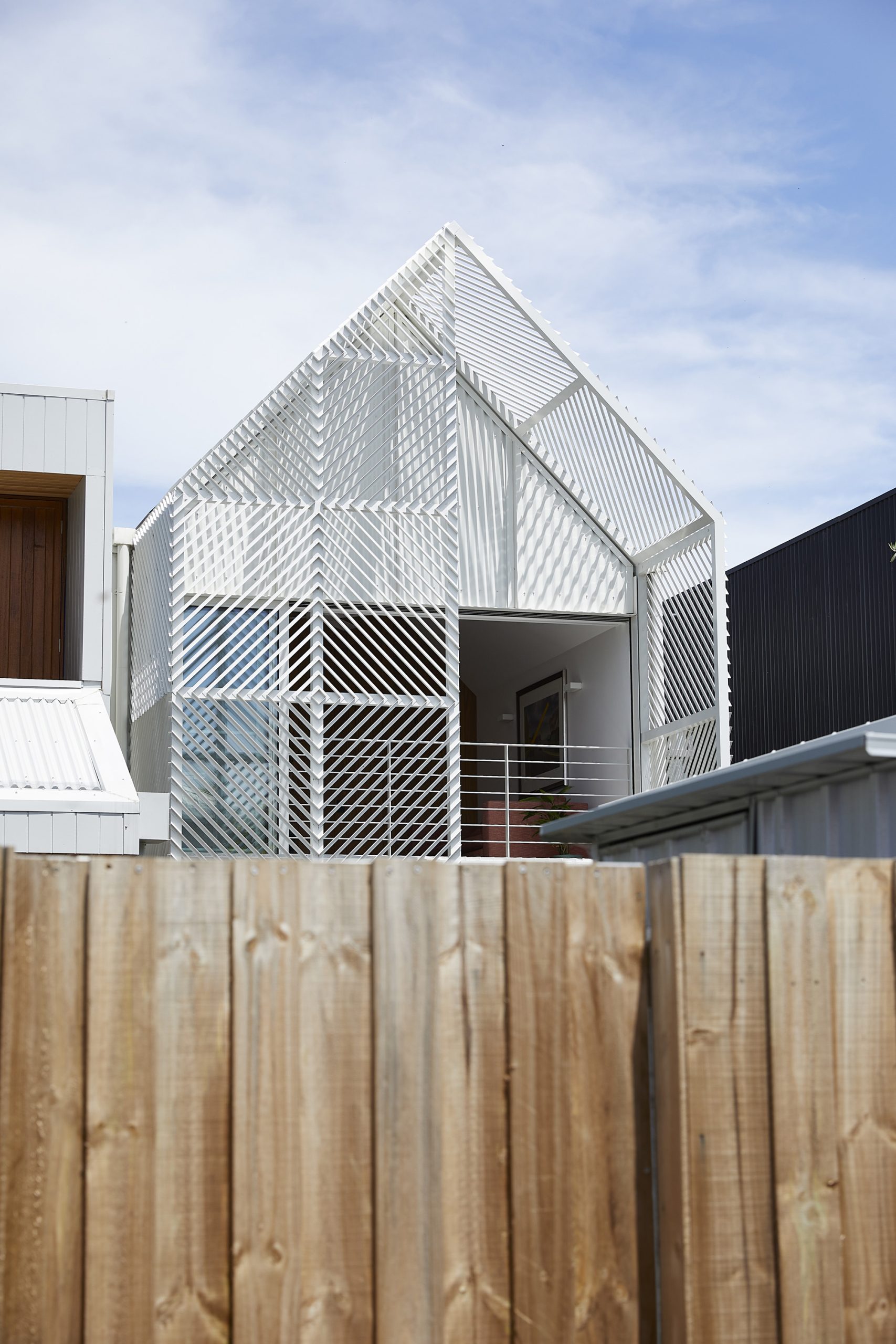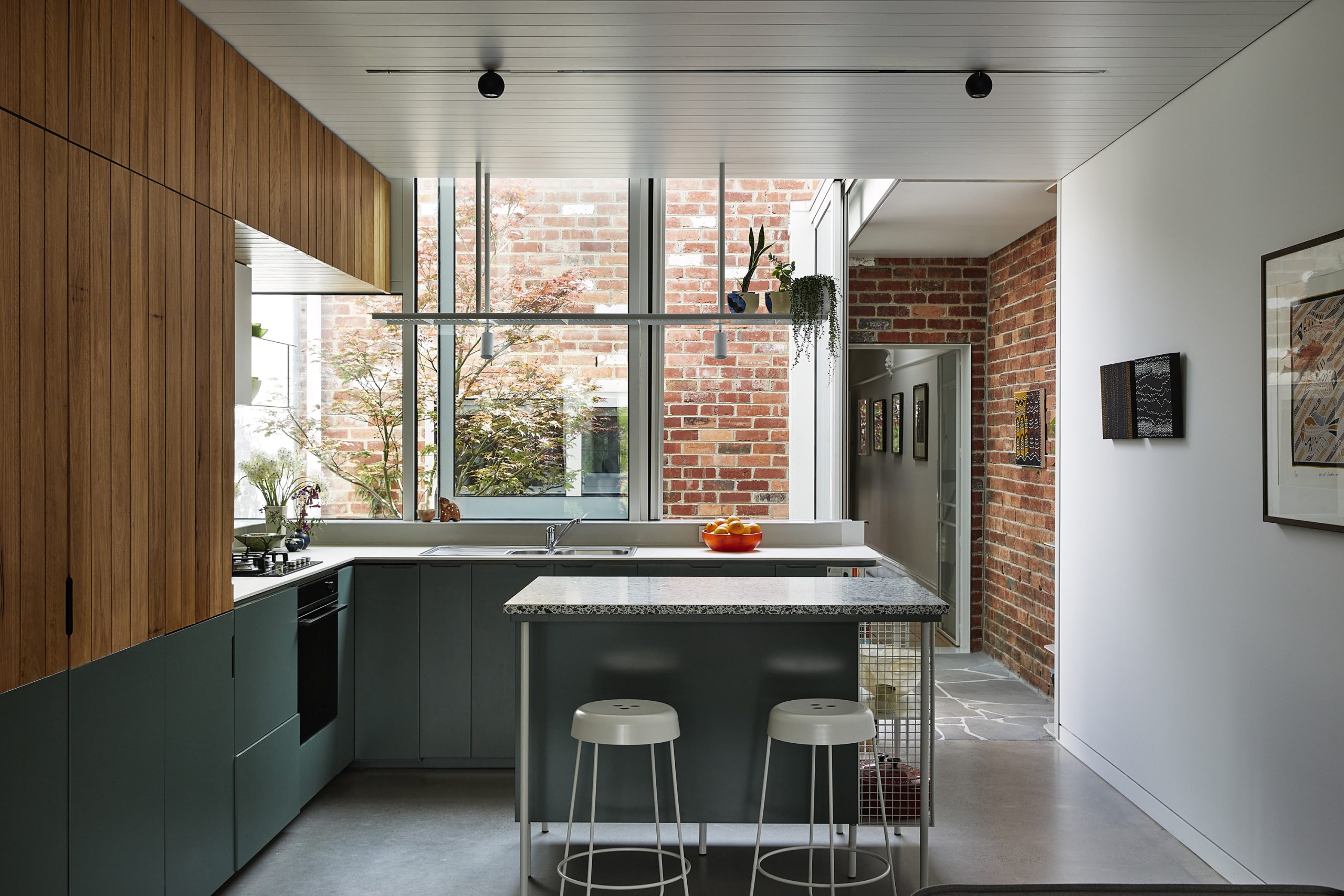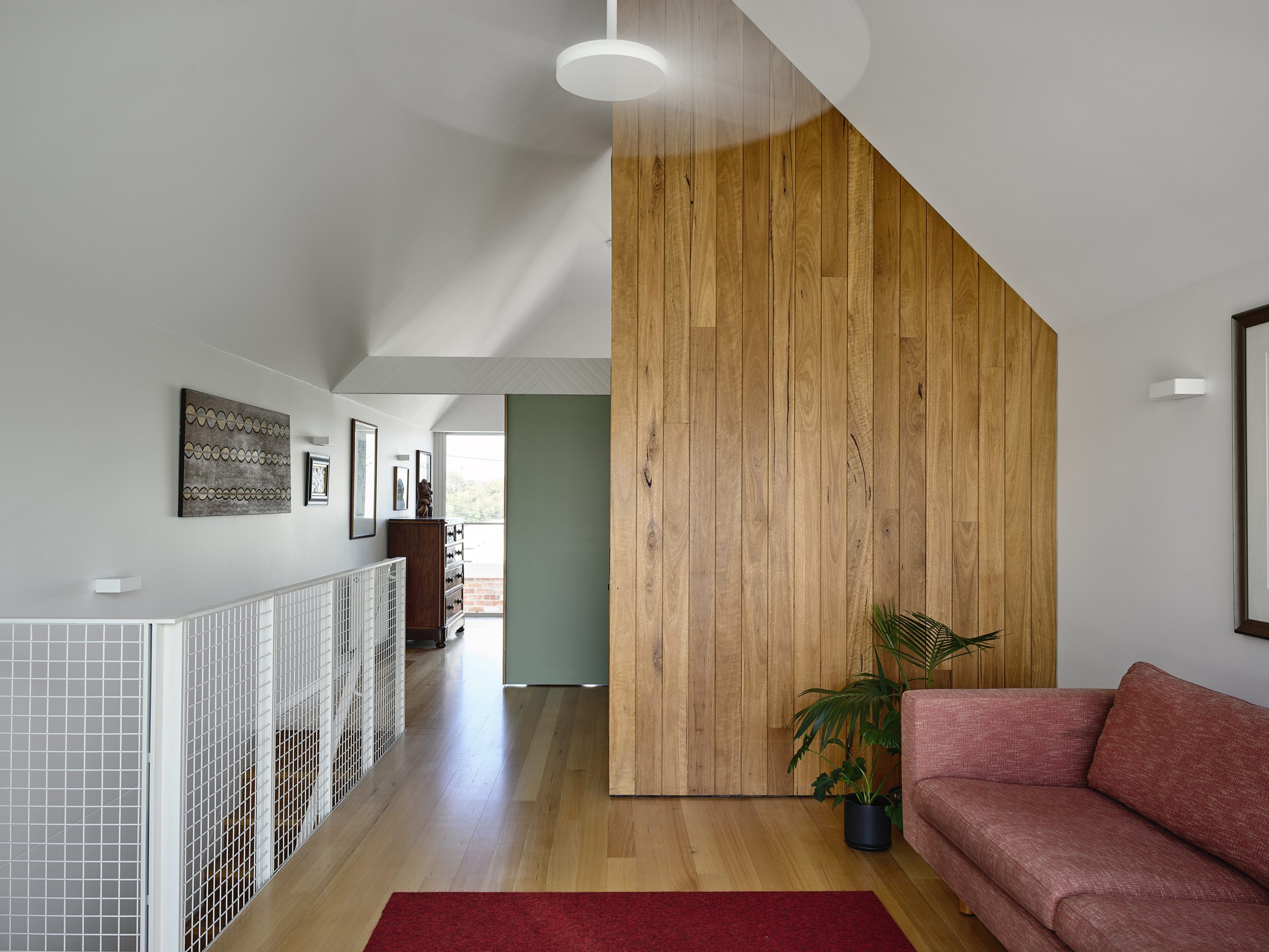 from thelocalproject