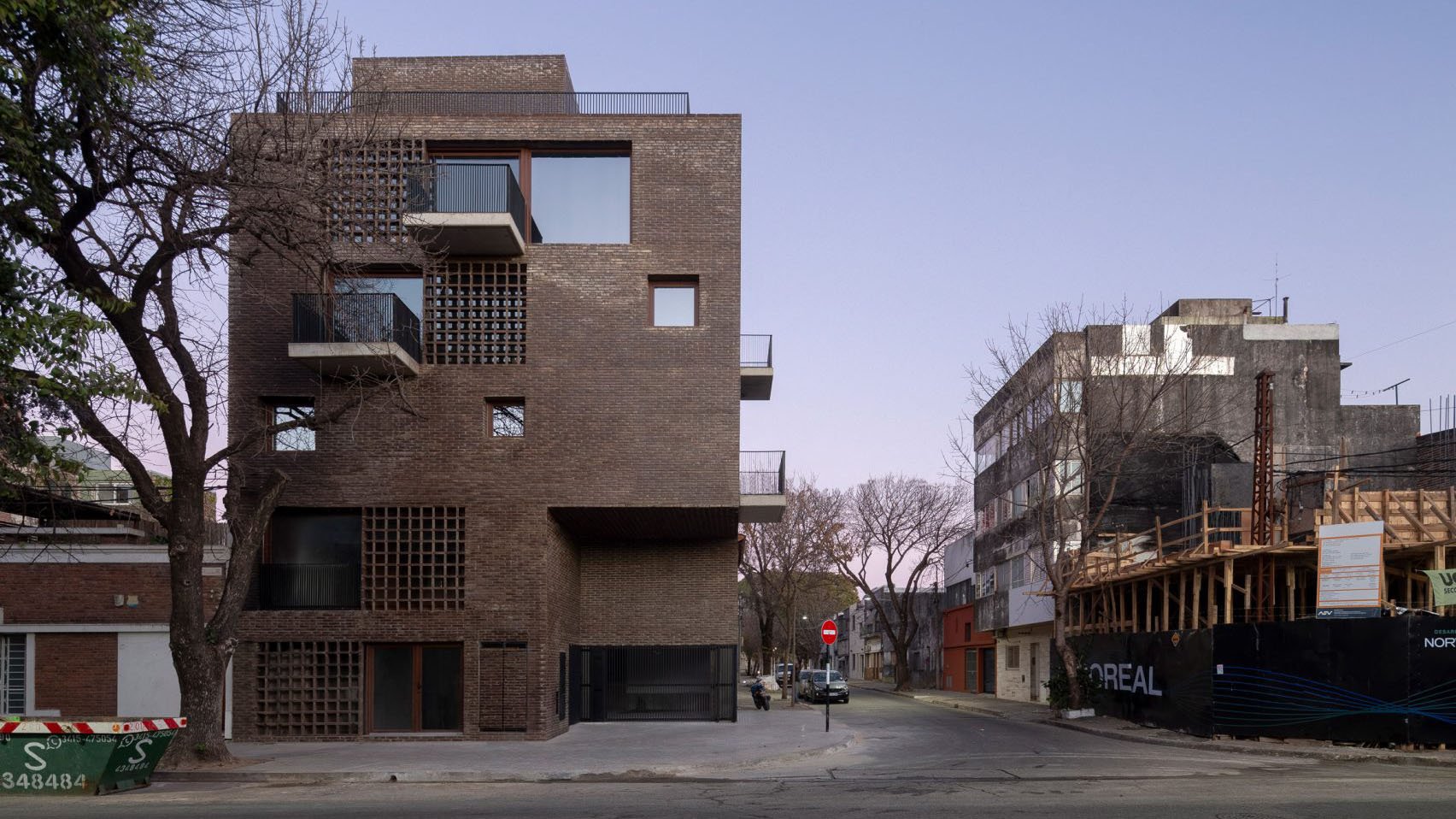 Atypical layouts feature inside BBOA's Suipacha apartment block in Argentina
아르헨티나 비정형 벽돌 아파트
No two apartments are alike in a brick clad apartment building in the central Argentine city of Rosario, designed by architecture firm BBOA.

The Suipacha building occupies a corner in Barrio Pichincha, a neighbourhood just beyond downtown Rosario. Once a fairly quiet district dominated by middle class homes, the area has become livelier and more diverse in the past decade.

The 550-square-metre building sits on a 110-square-metre lot that formerly held a single family house. The blocky, five-storey building rises 13.6 metres.

"There is a maximum use of the ground and the permitted height, in accordance with the urban code and building regulations," said local firm BBOA, or Balparda Brunel Oficina de Arquitectura.

The building's ground level encompasses two garages and retail space, while the upper floors contain a total of six apartments. A lower corner of the building is carved away to form an entrance alcove.

"You access from the void in the corner," the architects said. "We wanted to generate tension with the weight of the cantilever."

Based on its market research, the developer of the Suipacha building aimed to construct a building with six units. Rather than using standardised layouts, BBOA decided to mix things up.

All of the apartments have different floor plans –an approach that optimises the virtues of each unit and reflects the diversity of the surrounding neighbourhood, the team said.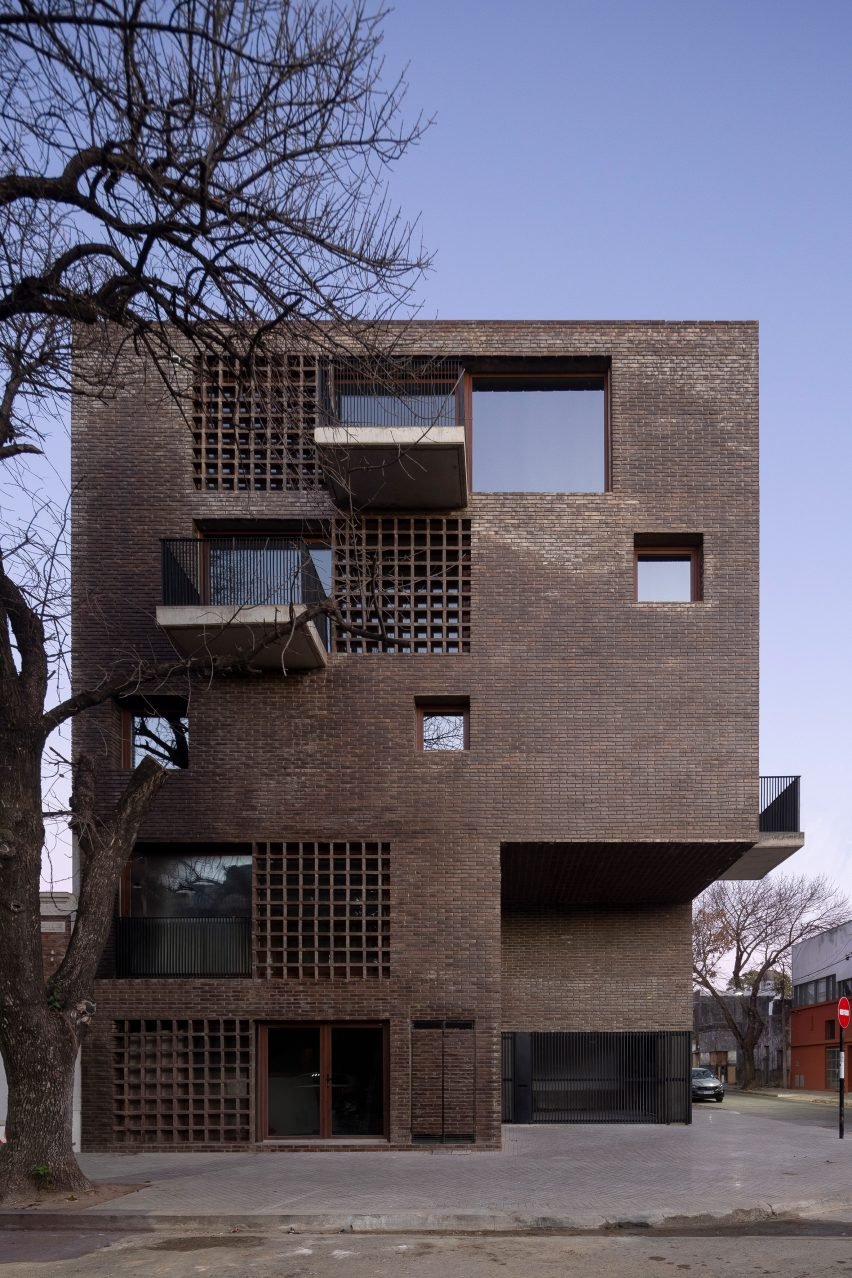 아르헨티나에 위치한 BBOA Suipacha아파트의 내부구성은 비정형으로 구성되어 있습니다. 각기 다른 유닛플랜을 다른방향으로 조합된 특징은 주변 지역의 다양한 외부환경과 조우하기 위한 평면 대안입니다. 550㎡ 연면적 볼륨의 건물은 총 5개층, 13.6M 높이로 구현되었습니다.
from dezeen