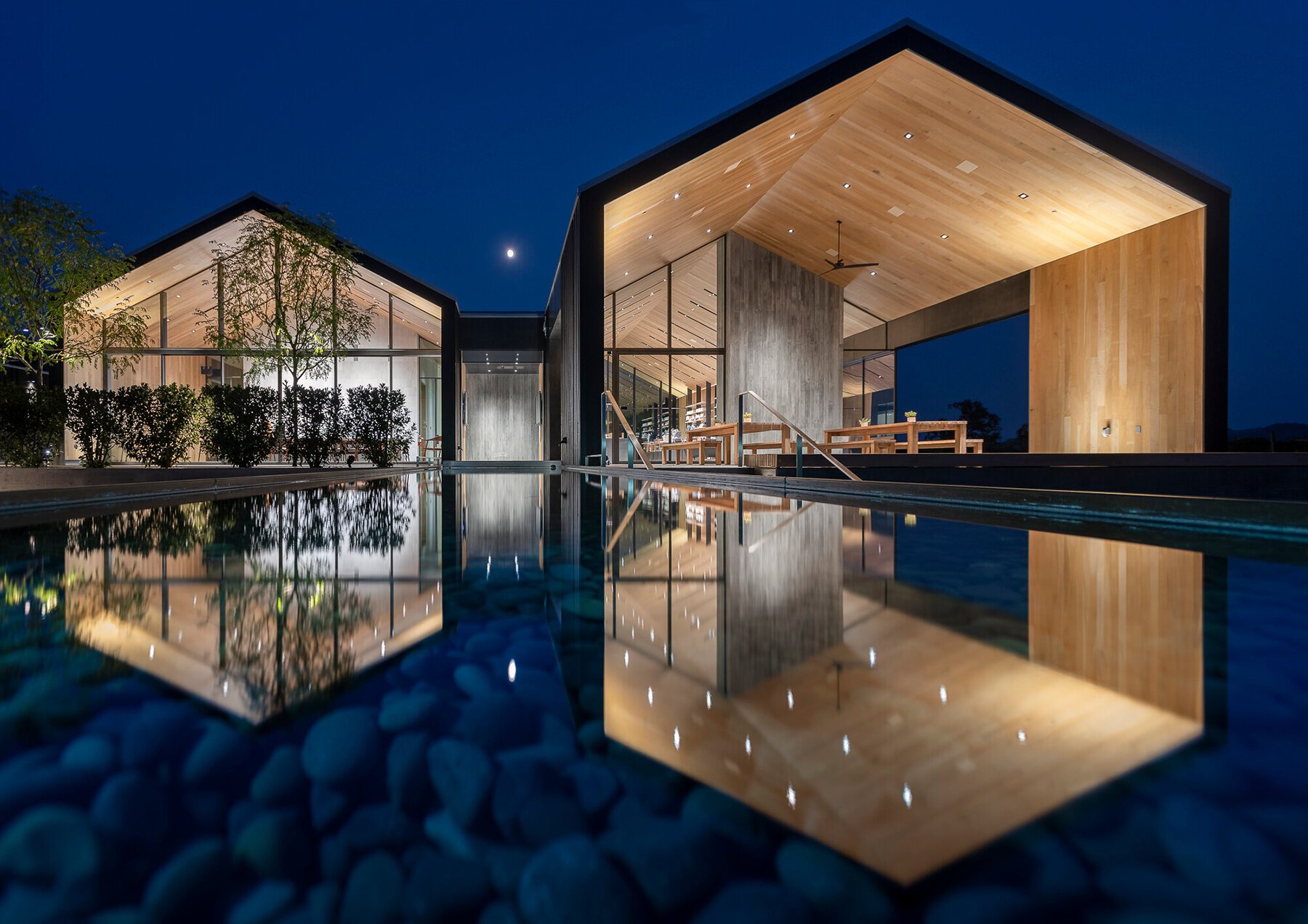 ALEXANDER VALLEY SILVER OAK WINERY PRESERVED NATURAL ECOLOGIES
알렉산더 밸리 실버오크 와이너리
MFLA (found here), in collaboration with piechota architecture (here), developed a sensitively integrated assemblage of landscape and structures to define each environment. 'silver oak winery' received both LEED platinum and living building challenge certifications as was the only 'net zero water and energy' winery in the country.

the project's landscape range included developing the vineyard's master plan; vine layouts, vehicular and pedestrian circulation, production and tasting building siting, parking and visitor-guest, and event environments. the agriculturally focused design provides strong horticultural wayfinding which guides visitors through a series of apertures and settings within the tasting areas. natural ecologies on the site are preserved and enhanced, including a 2.5-acre (10 sqm) pond that serves as the main water source for the vineyard working with a network of designed bioswales and an innovative water management system.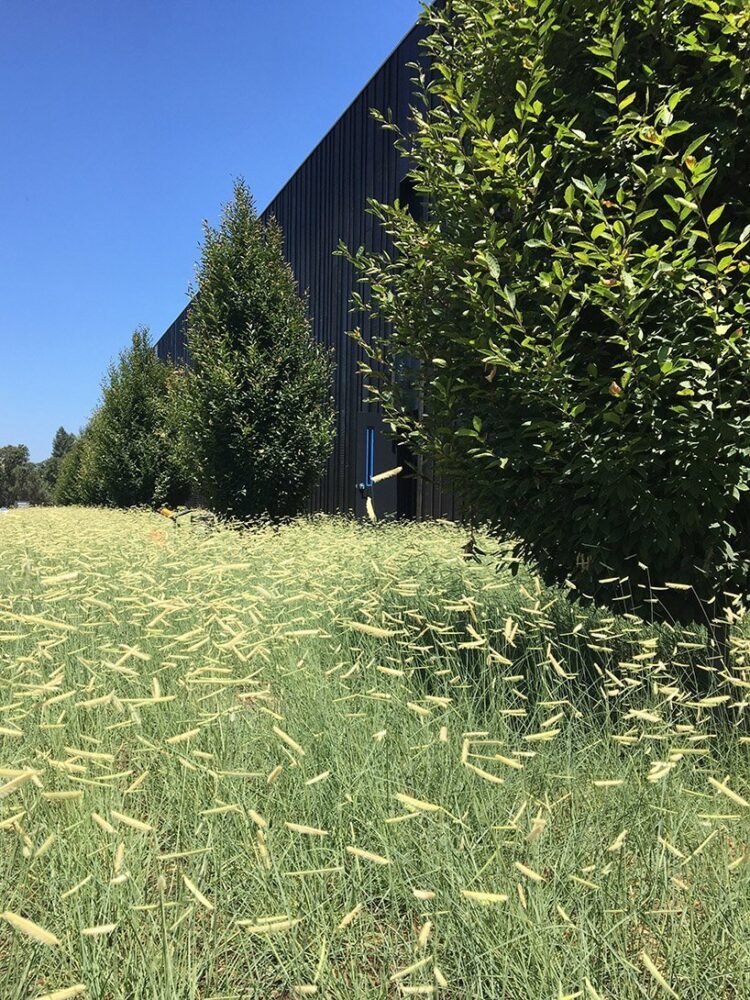 실버 오크 와이너리는 건축협력 작업을 통해 완성된 건축공간으로 지속가능한 건축을 지향합니다. 주변환경과 건축, 구조의 통합된 계획을 통해 leed 플래티넘과 리빙 빌딩 챌린지 인증을 동시에 받았습니다. 프로젝트의 랜드스케이프 범위는 포도농장 배치계획의 다음과 같은 영역을 포함합니다. 과수원의 배치, 보행자와 차량의 동선체계, 생산과 시음을 위한 공간계획, 손님 및 방문객들의 주차공간name: alexander valley silver oak winery
architects: munden fry landscape associates(MFLA) in collaboration with piechota architecture
location: alexander valley, california, USA
area: 113 acres (457,295 sqm)
from designboom