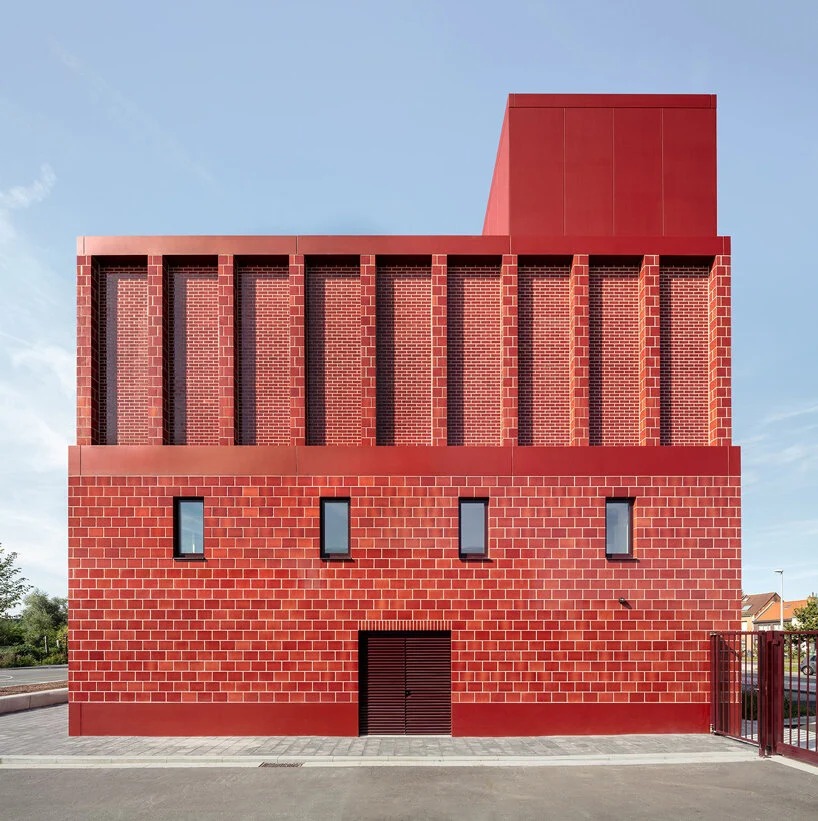 빨간색, 레고를 연상시키는 입면 디자인. 그 독특함은 소방서를 인지하게 만든다.
벨기에 앤트워프에 위치한 소방서의 독특한 입면 디자인은 장소와 성격을 인지하게 만드는 수단으로 적용된다.
내부 프로그램은 소방차와 사다리차의 주차 및 탑승을 위한 대형 홀과 사무실, 탈의실, 취침실로 구성된다.
red façades + stacked volumes recall the function of this fire station in antwerp

with its monochrome red façades and stacked volumes, happel cornelisse verhoeven has designed this new fire station in antwerp, belgium, to recall exactly its function. located in the district of wilrijk, the striking architecture provides an instantly-recognizable beacon of safety for the neighborhood.

the program of the building comprises a depot for fire and ladder trucks, offices, living areas, changing rooms, and sleeping quarters. a living floor can be found above the double-height depot while the roof tower in the corner houses all the technical services for the building.

happel cornelisse verhoeven paid special attention to the elevational treatment, which expresses the typological stacking of the depot, house and tower. the volumes get smaller towards the top and this is emphasized by a mutual recoil of ten centimeters. the pilaster façades are made of red-glazed bricks in large and small format and are rhythmically interrupted with red painted satin bands and deep purple window frames.

the building consists of a hybrid support structure with a central staircase that connects the different floors and ensures a smooth exit during emergency calls. the first floor with garage and work areas is robustly worked out in concrete for the sake of functionality. the upper floors for offices and living are made of solid wood and provide a more homely character. the new fire station also strives for sustainability with the integration of a solar boiler, heat pump, solar panels on the roof, and various techniques for recovering rainwater and extinguishing water.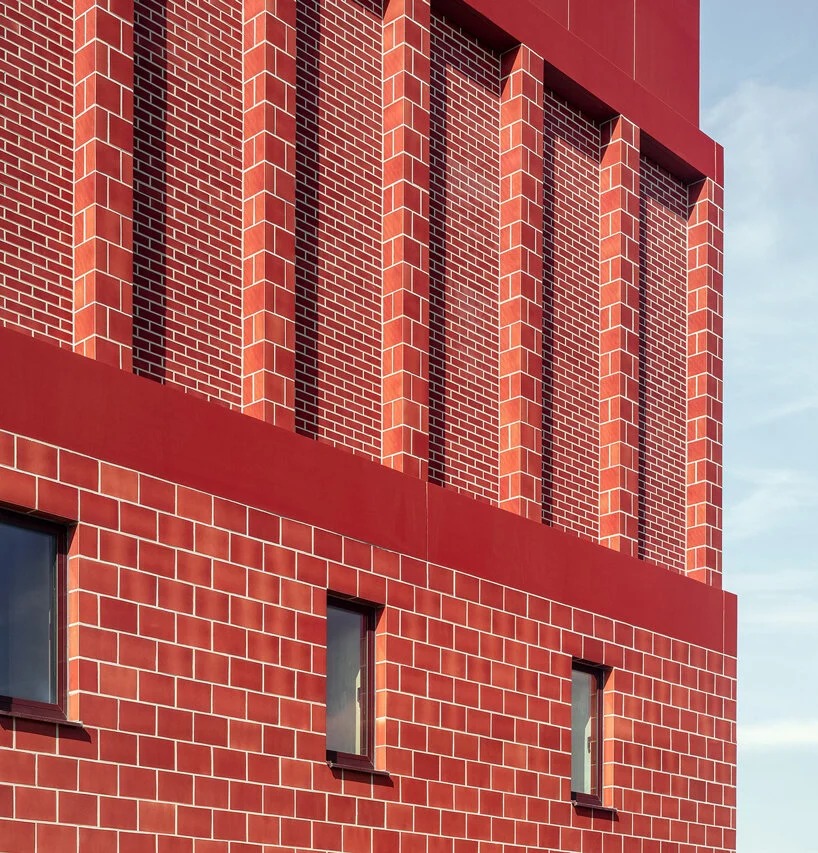 project name: wilrijk fire station
location: antwerp, belgium
client: AG vespa
architect: happel cornelisse verhoeven
year: 2019
photography: karin borghouts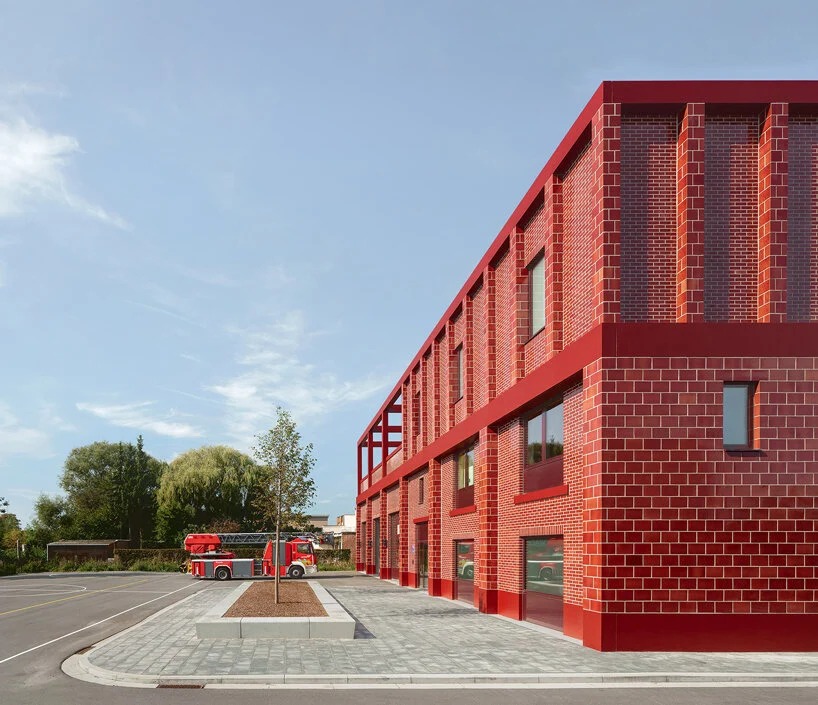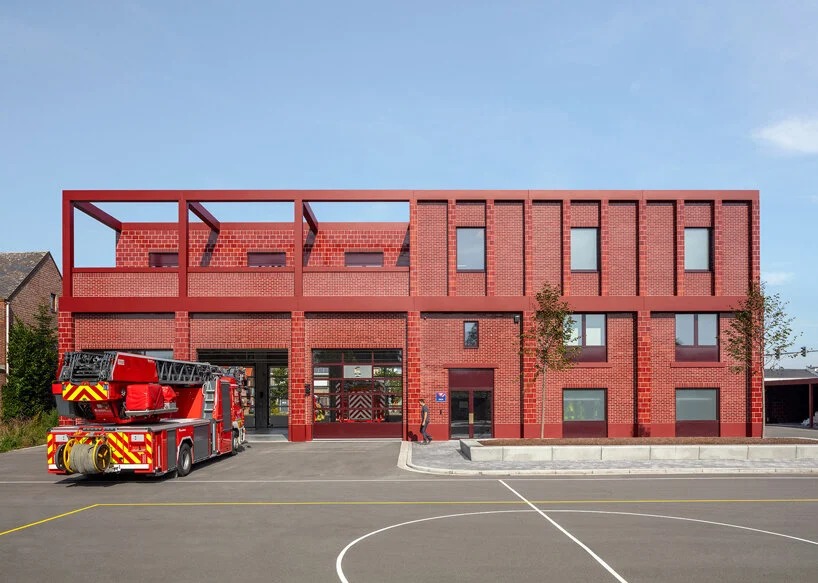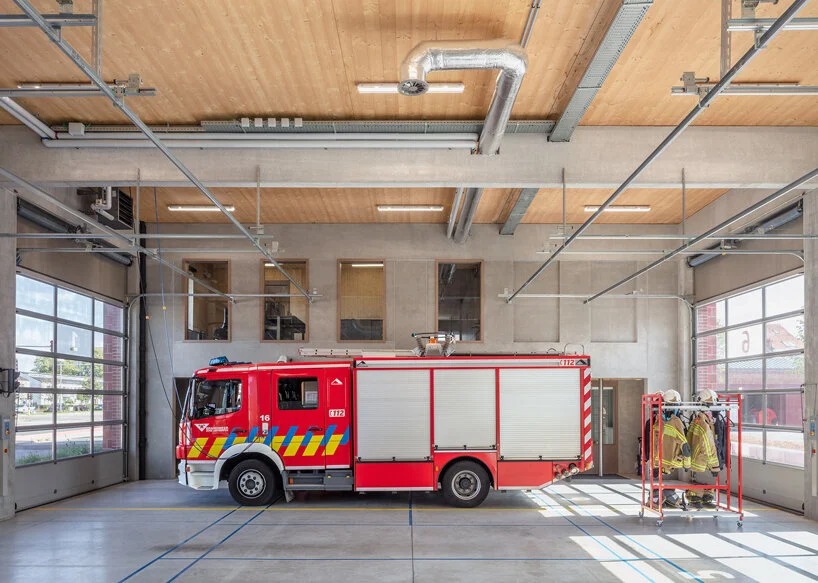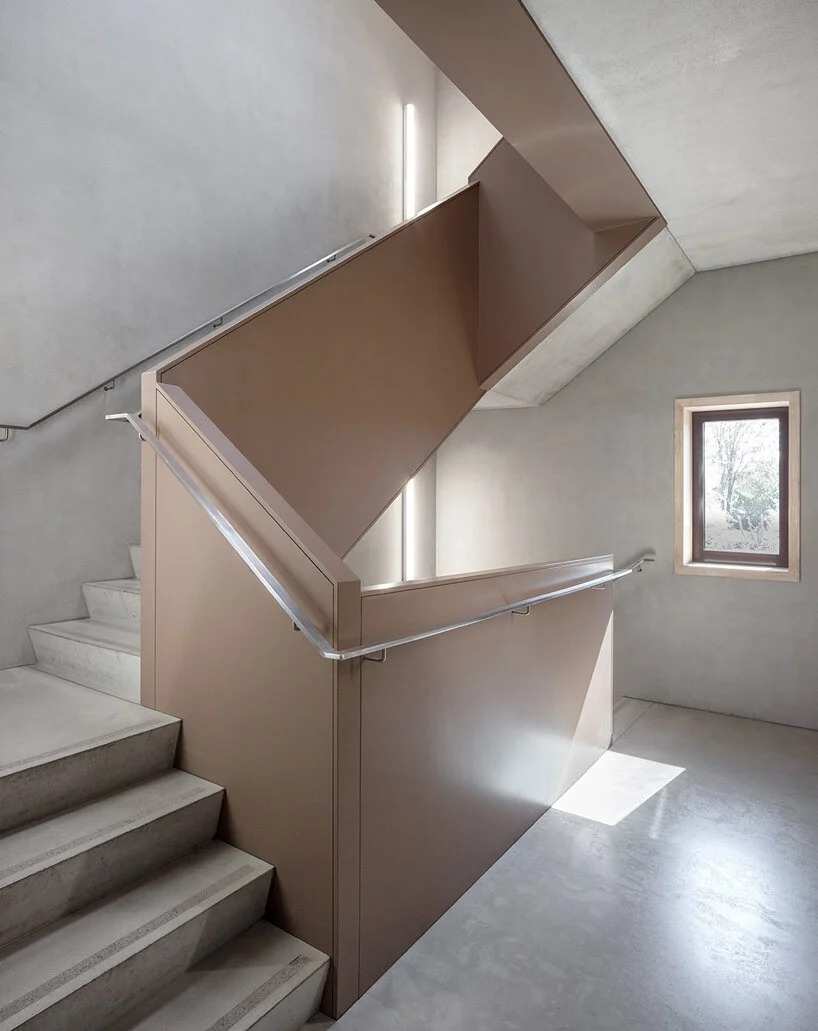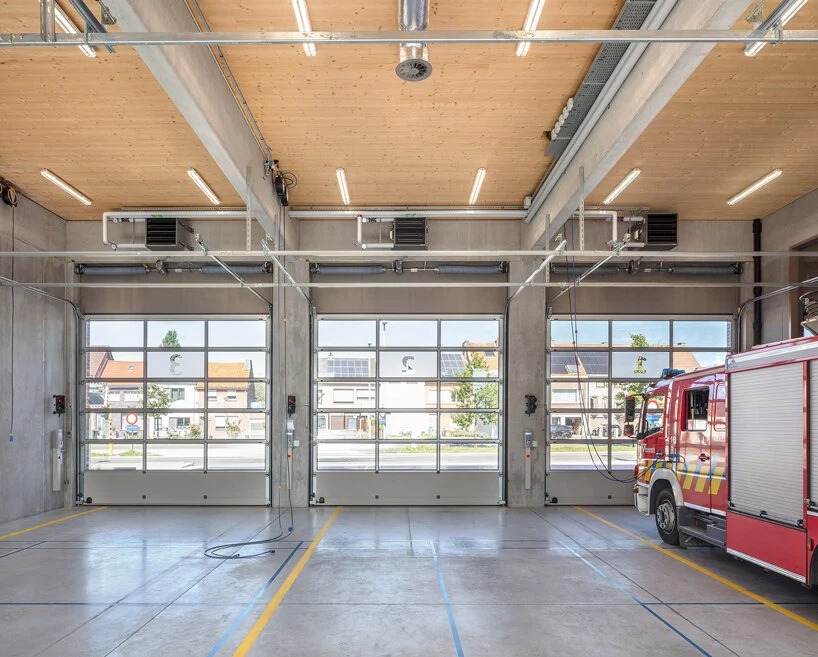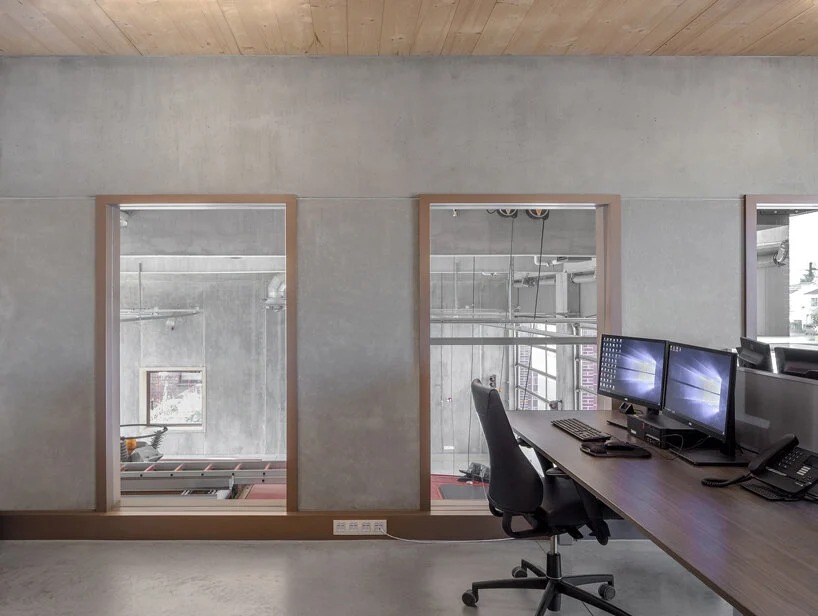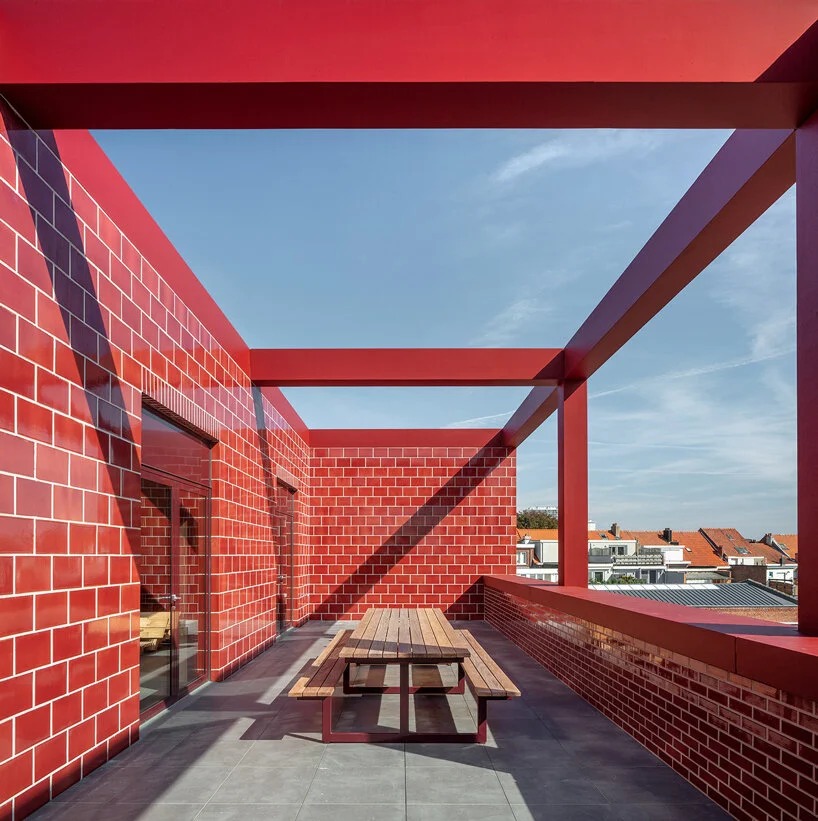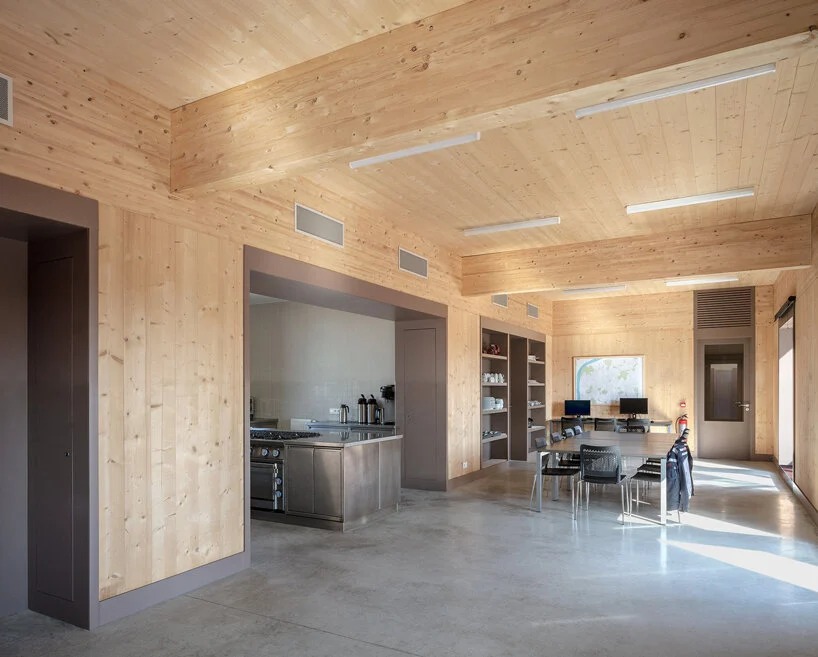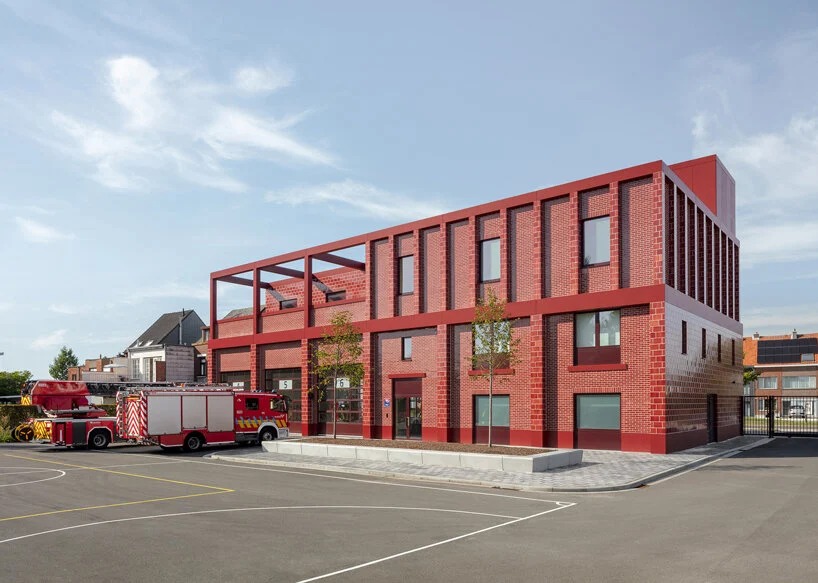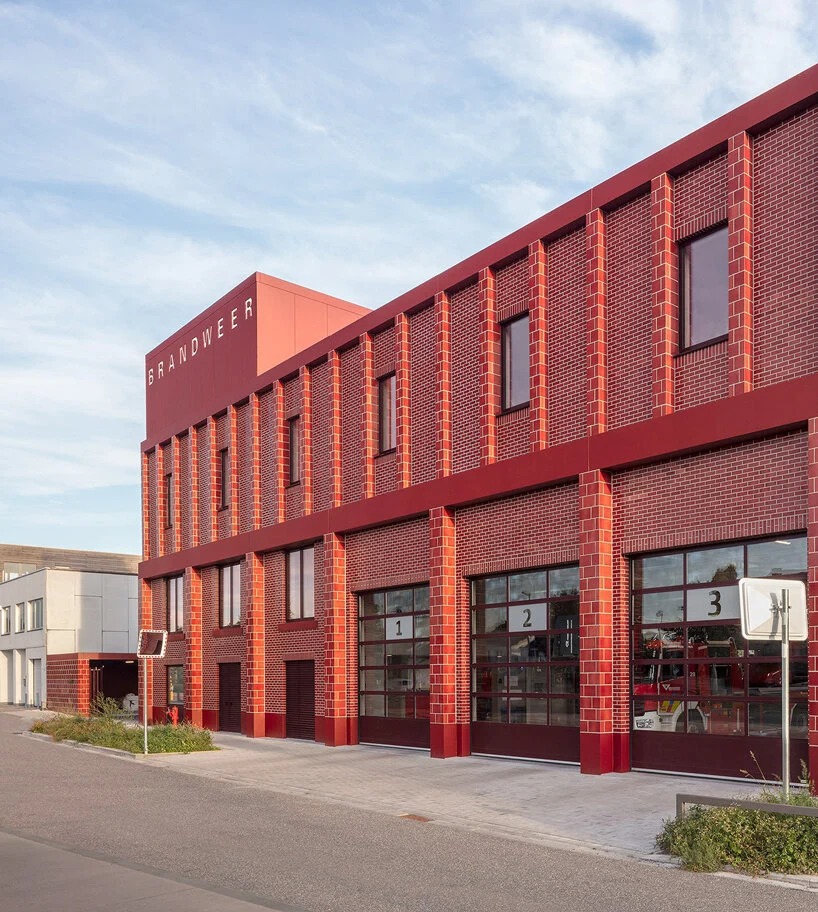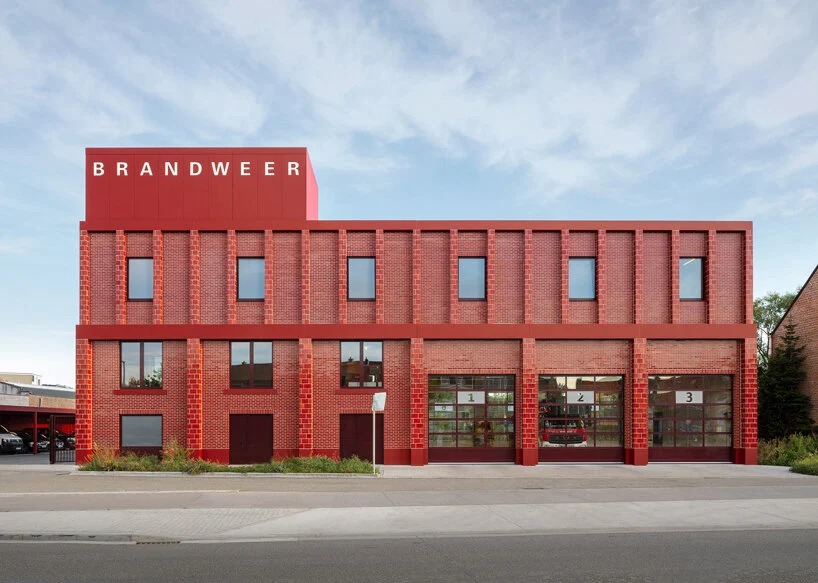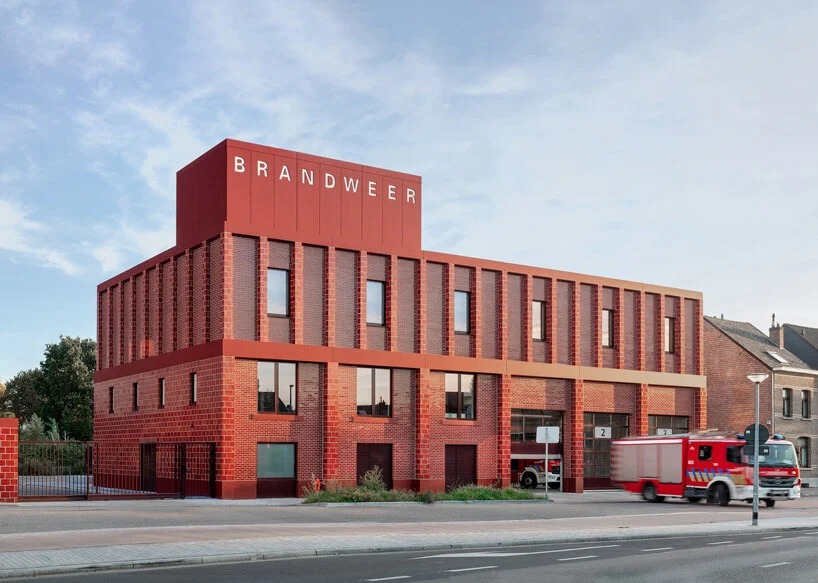 from designboom
"파트너스 활동을 통해 일정액의 수수료를 제공받을 수 있음"