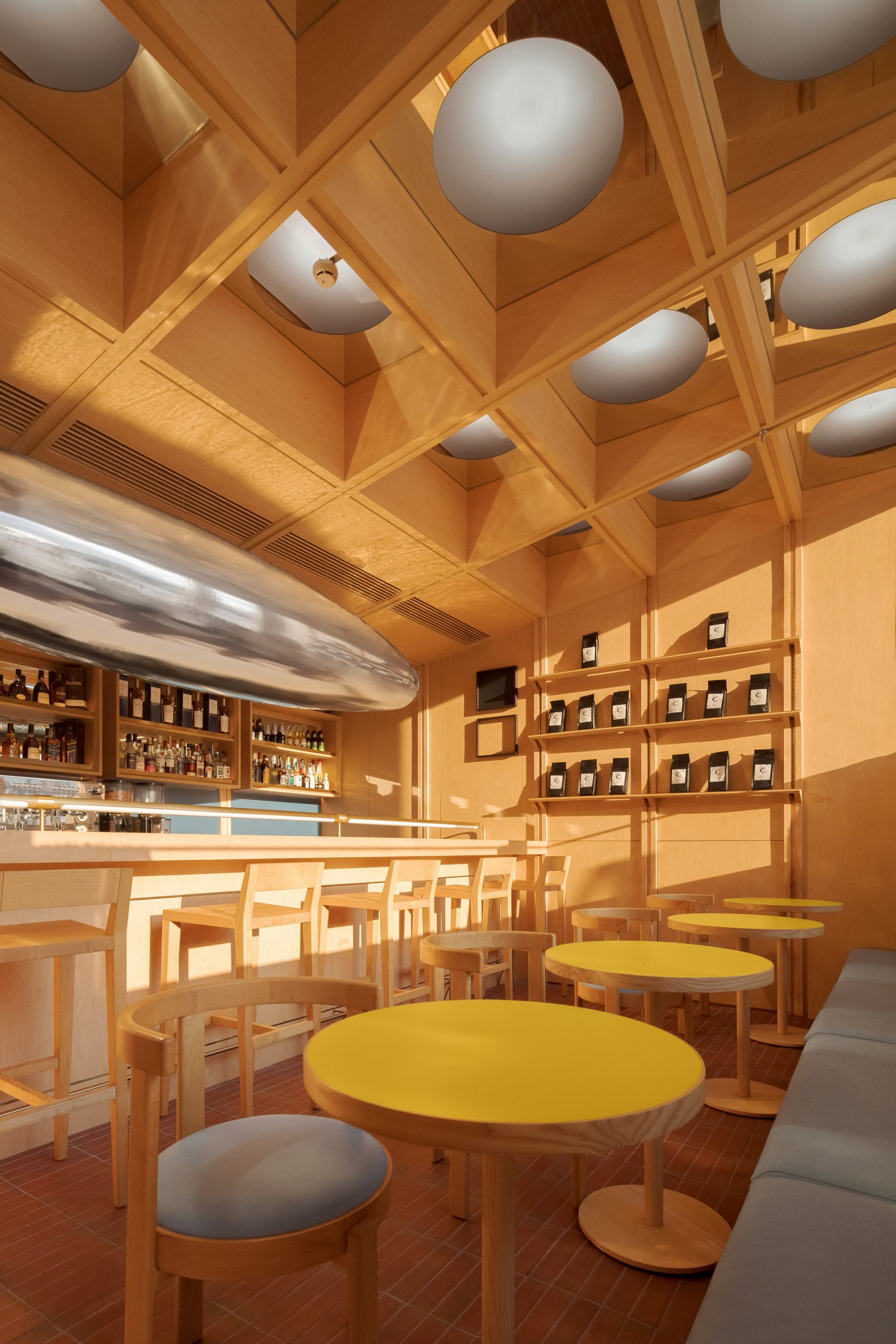 중국 선전시에 위치한 캐빈인더 씨티는 빠르게 변화하는 도시생활에 쉼표를 전달하기 위한 장소로 제안된다.
차가운 콘크리트 도시환경과 대비를 이루는 따뜻한 감성의 목재 인테리어는 이곳을 찾는 방문객들에게 코지하며 아늑한 공간감을 선사한다.
Various Associates designs C2 Cafe & Bar as a wooden "cabin in the city"Various Associates has designed a cafe and cocktail bar in Shenzhen, China, which is lined with wooden cladding and furniture to emulate a small cosy cabin.

The 75-square-metre cafe, which nestles amongst offices and apartment buildings, was commissioned by a group of young locals to offer the community respite from fast-paced city life.

Shenzhen studio Various Associates used wood as the primary material for the cafe to contrast with its concrete surroundings, helping to establish the cafe as a sanctuary.

"[The client] wanted to create a suitable, semi-private place with a unique style for mainly young people, as well as build a new brand for their cocktail and coffee bar with casual dining," the studio told Dezeen.

"Our concept is a 'cabin in the city', so the materials are warm and light colours, in order to create a cottage-like space."

Outside, the cafe is distinguished by large wooden panels and signage, teamed with black-painted walls that complement the adjacent buildings.

A wood-lined, overhanging roof adorned with spherical lights is used to shelter an outdoor seating area that wraps around the cafe.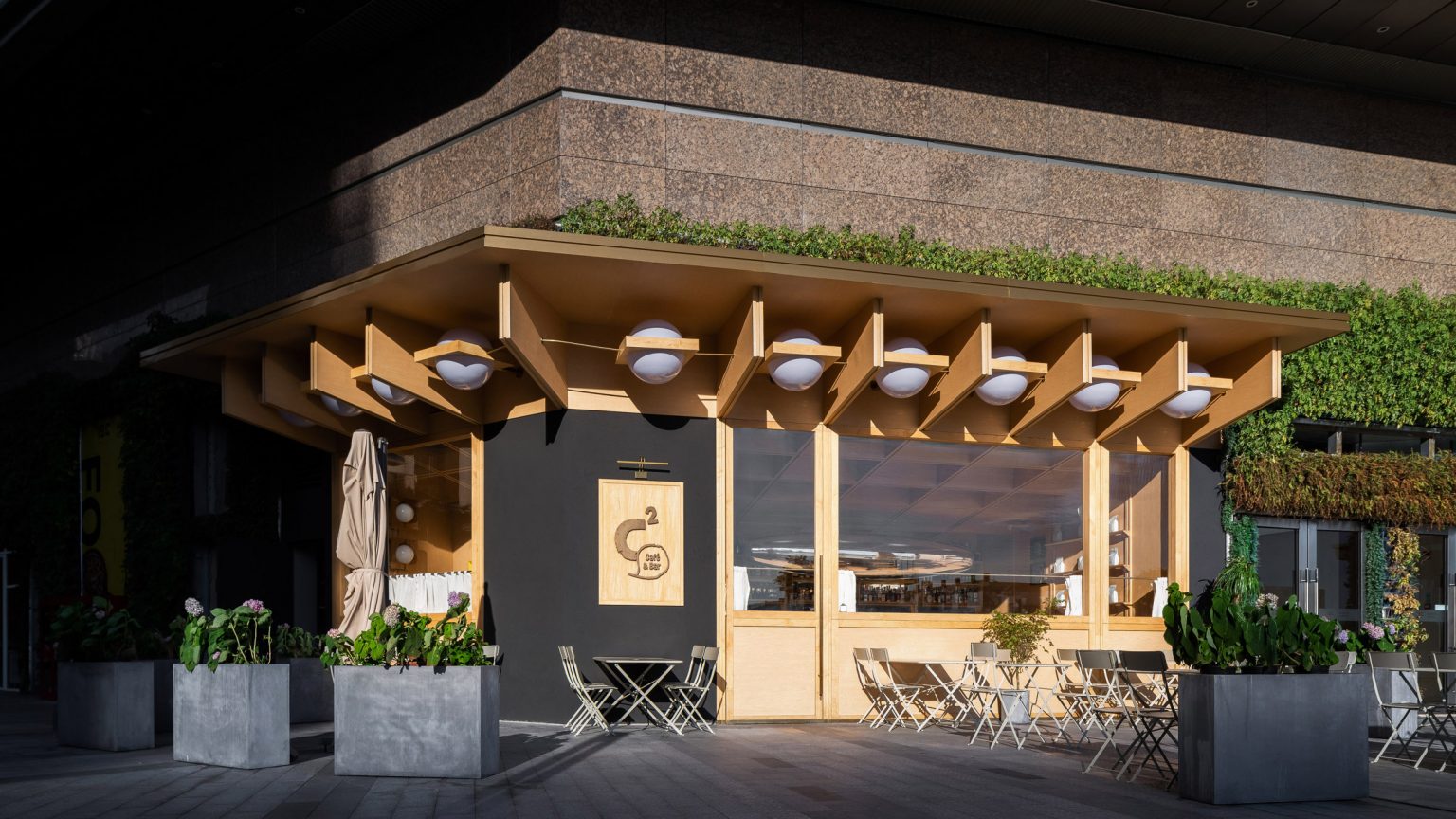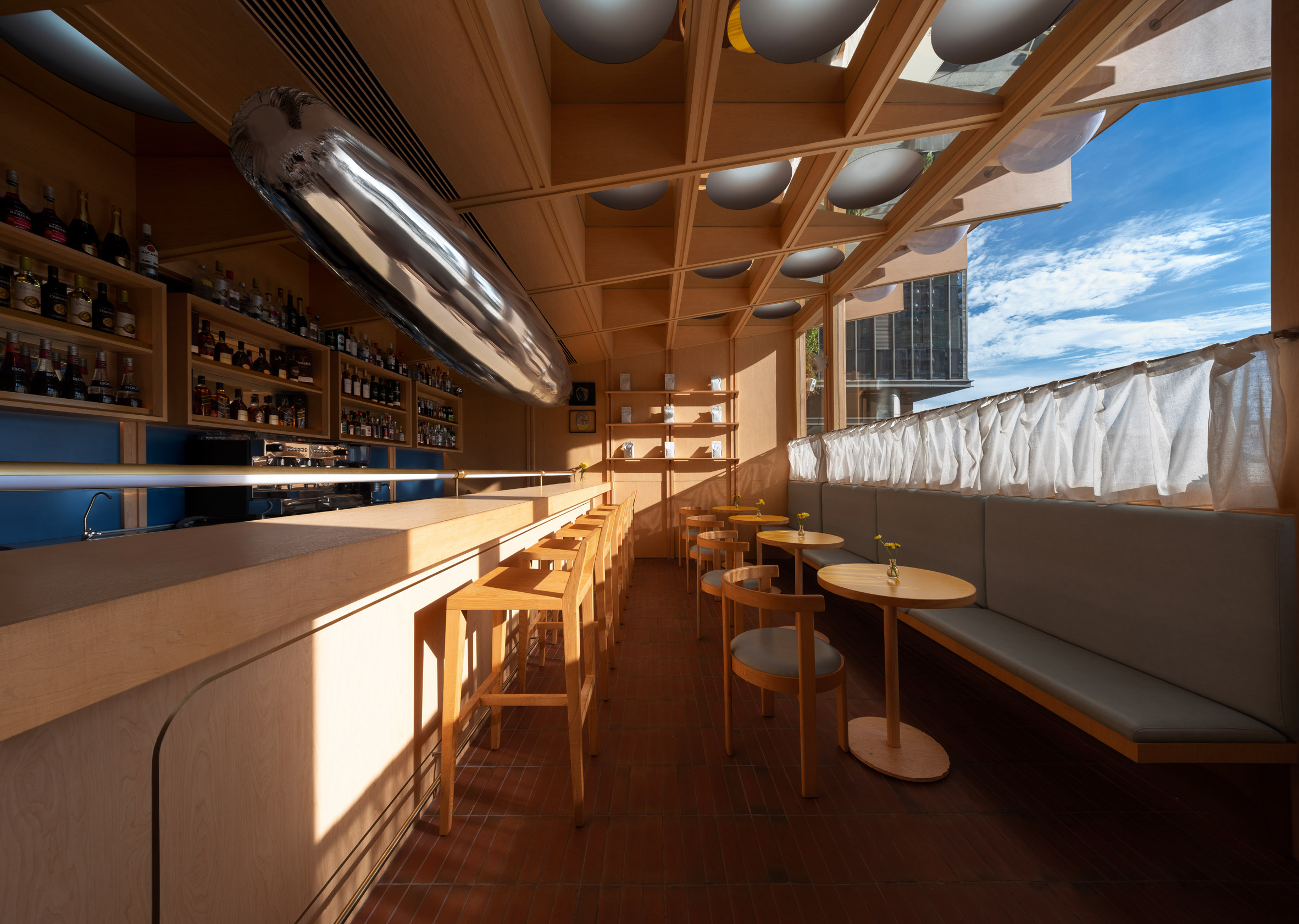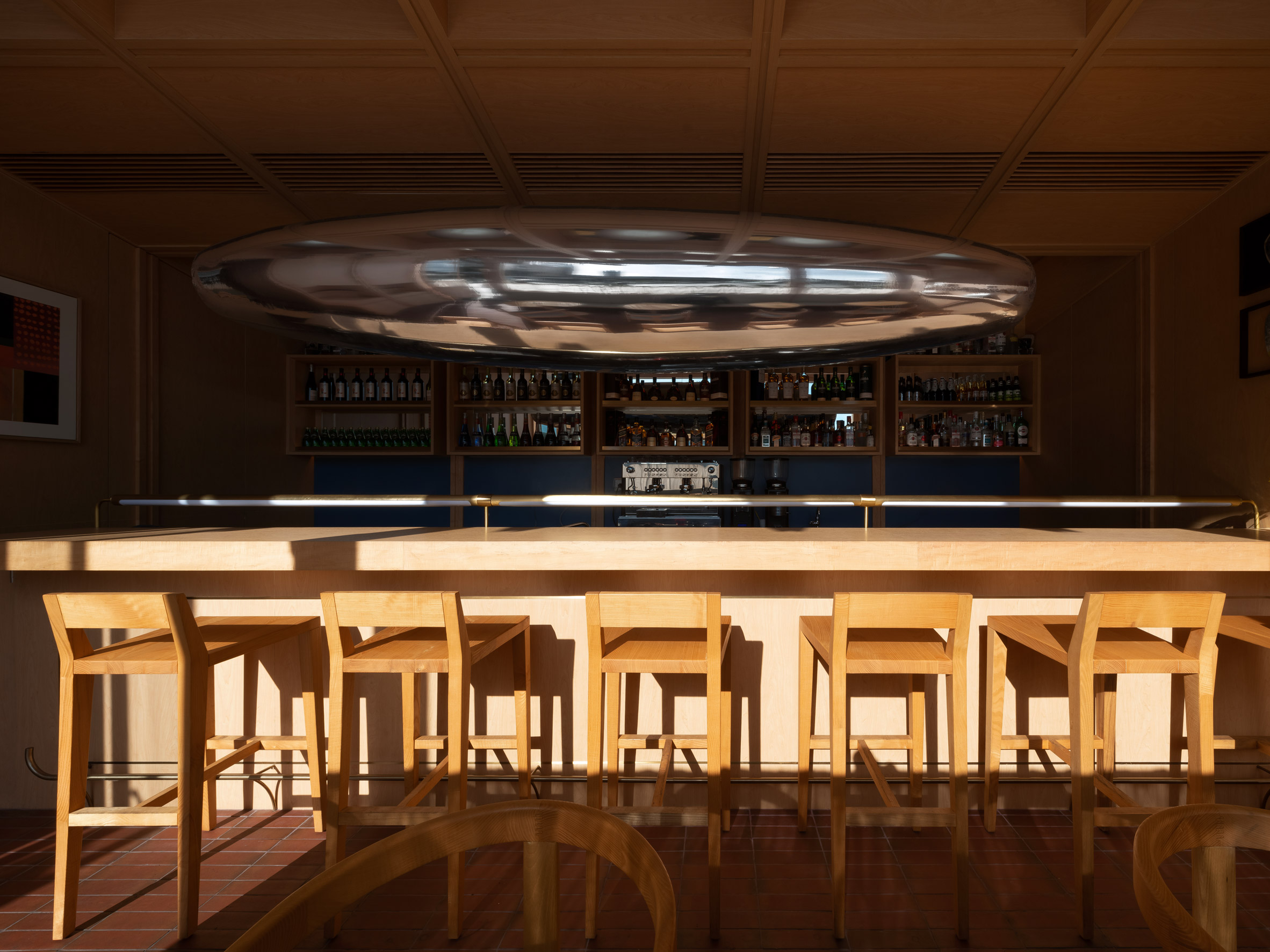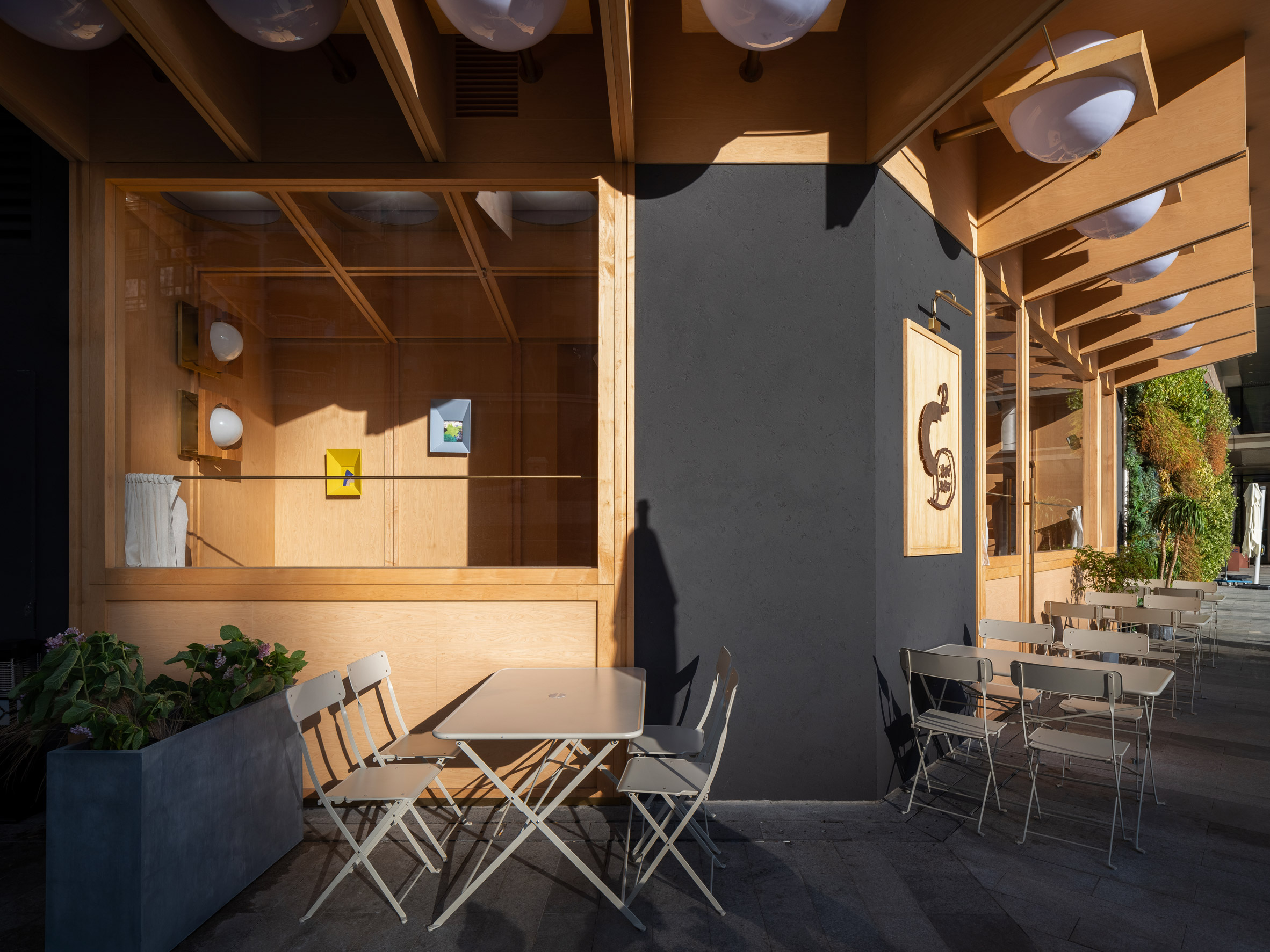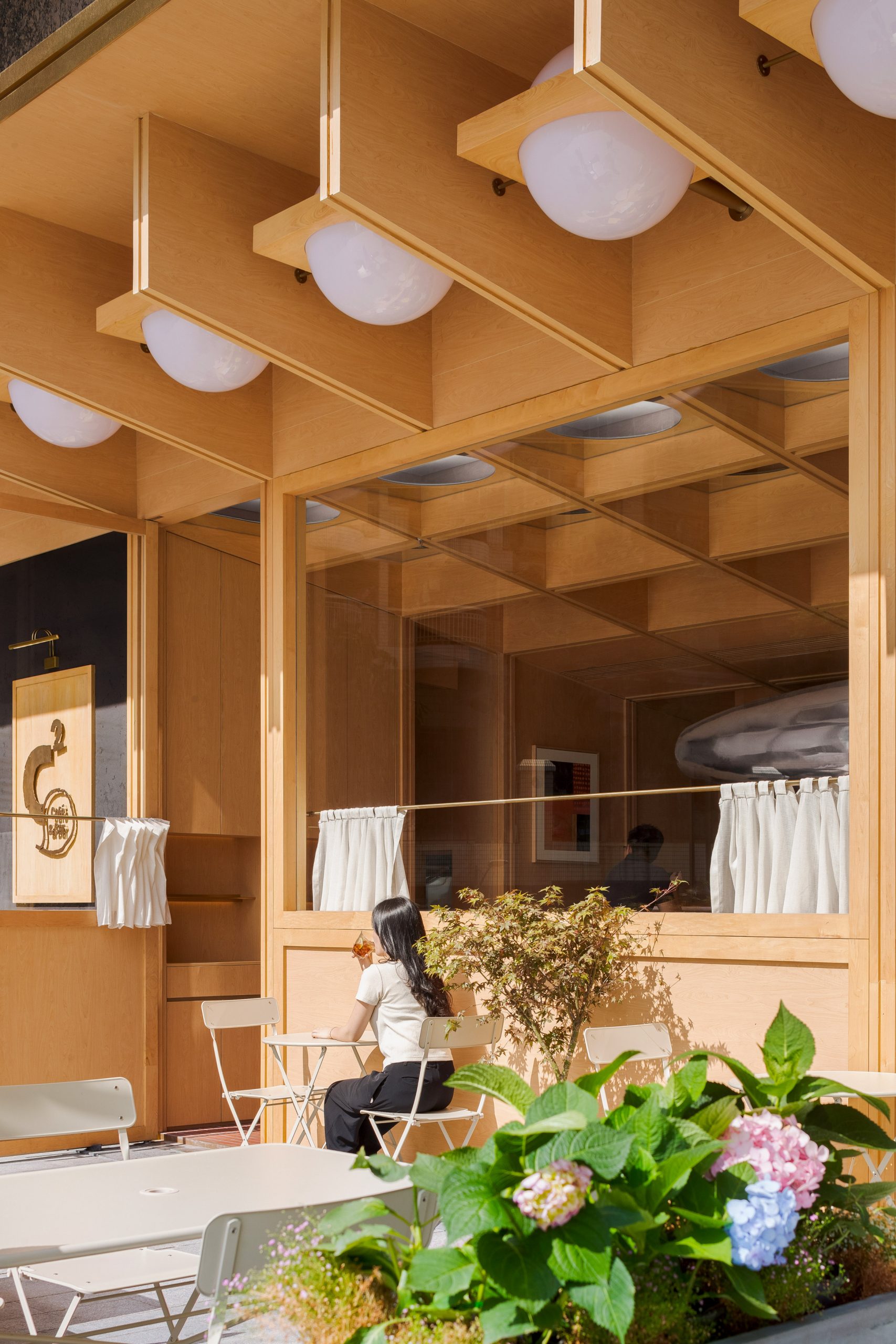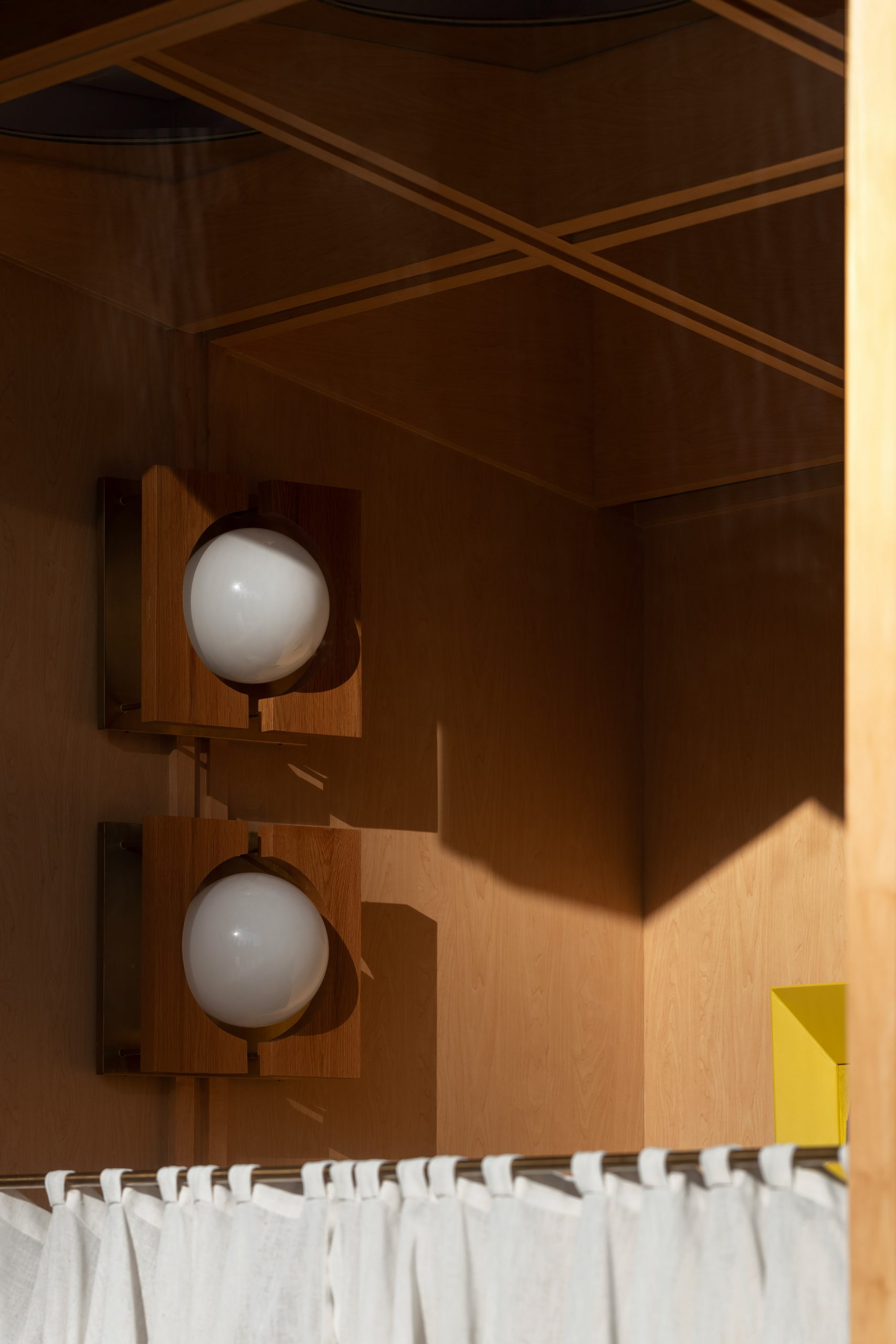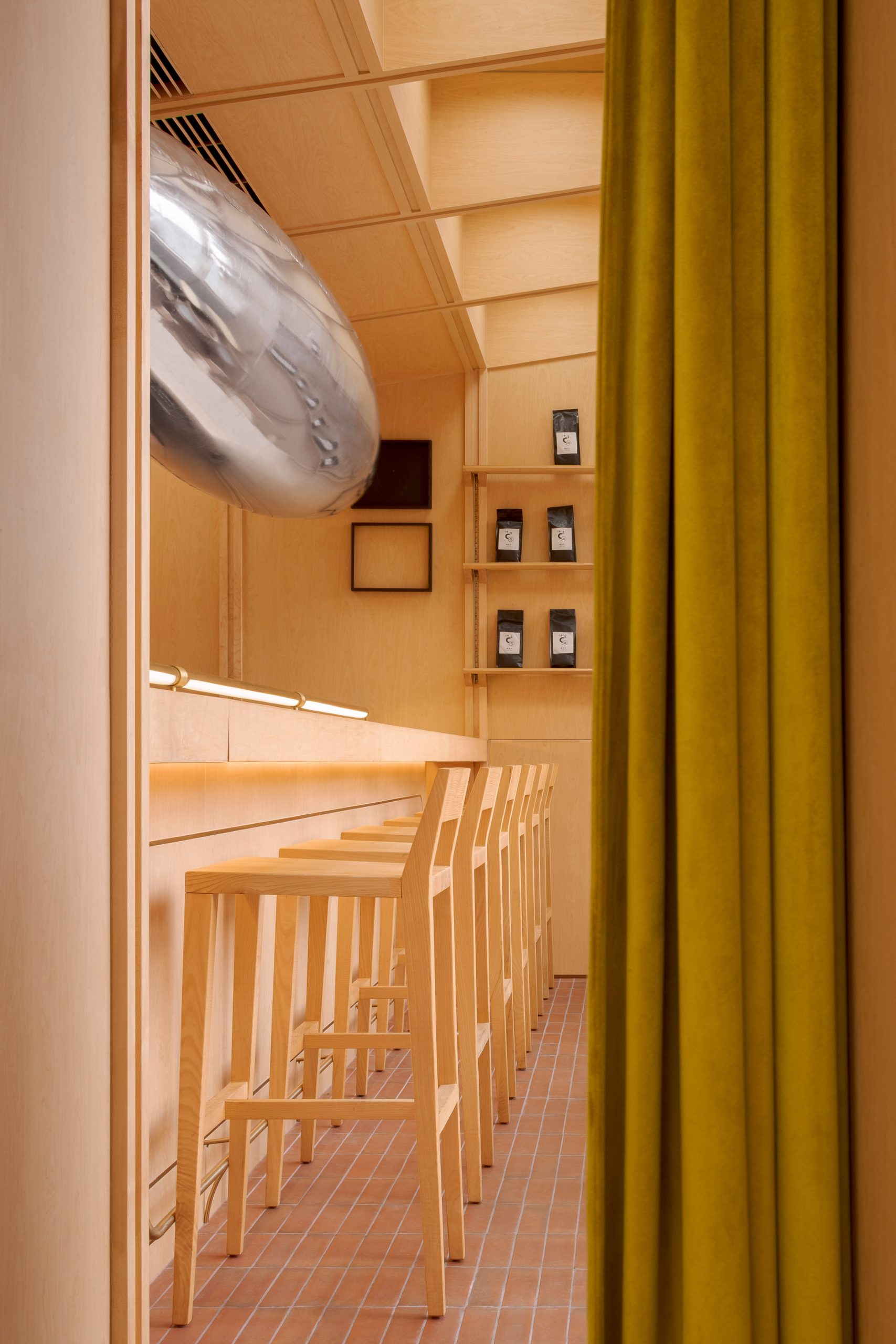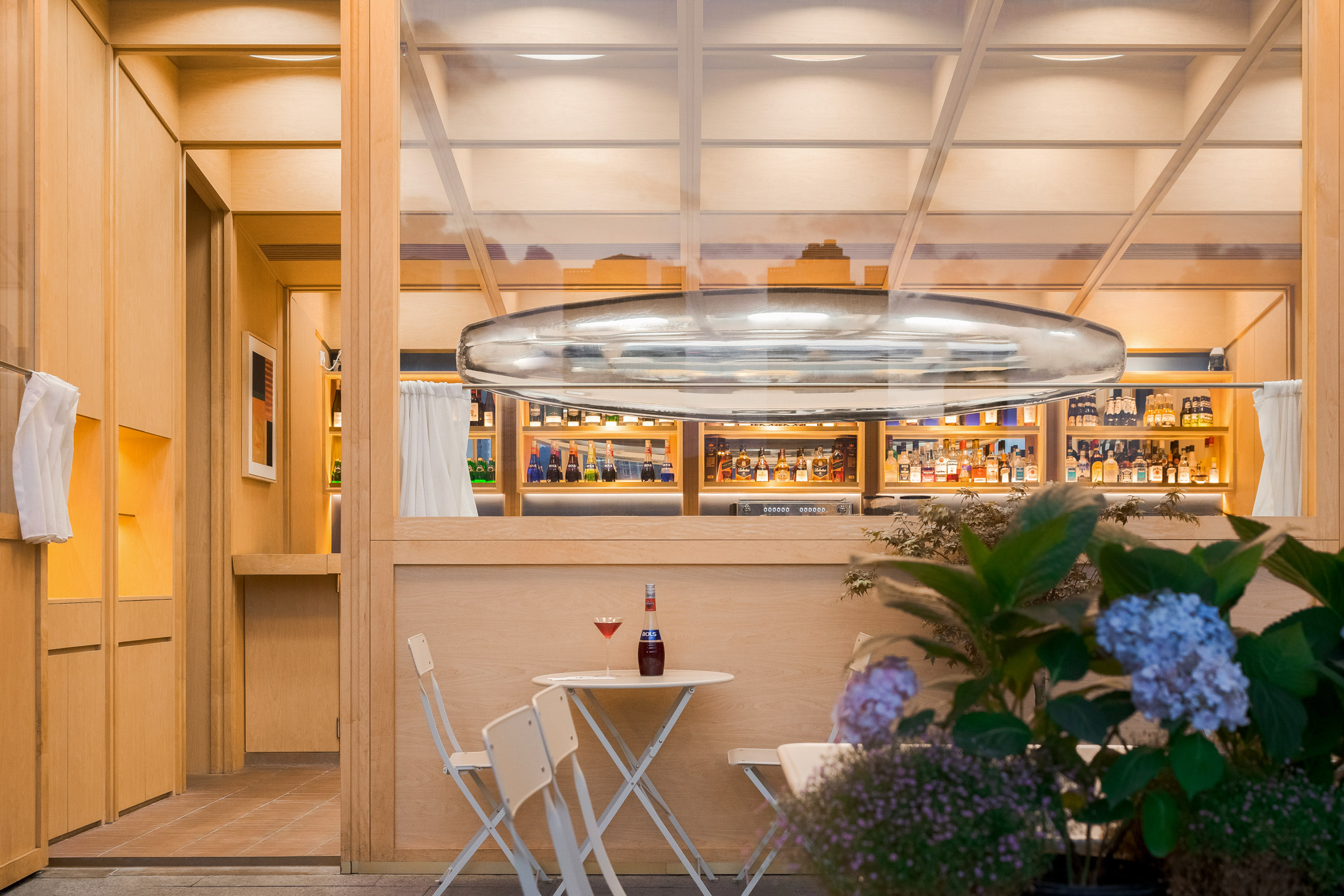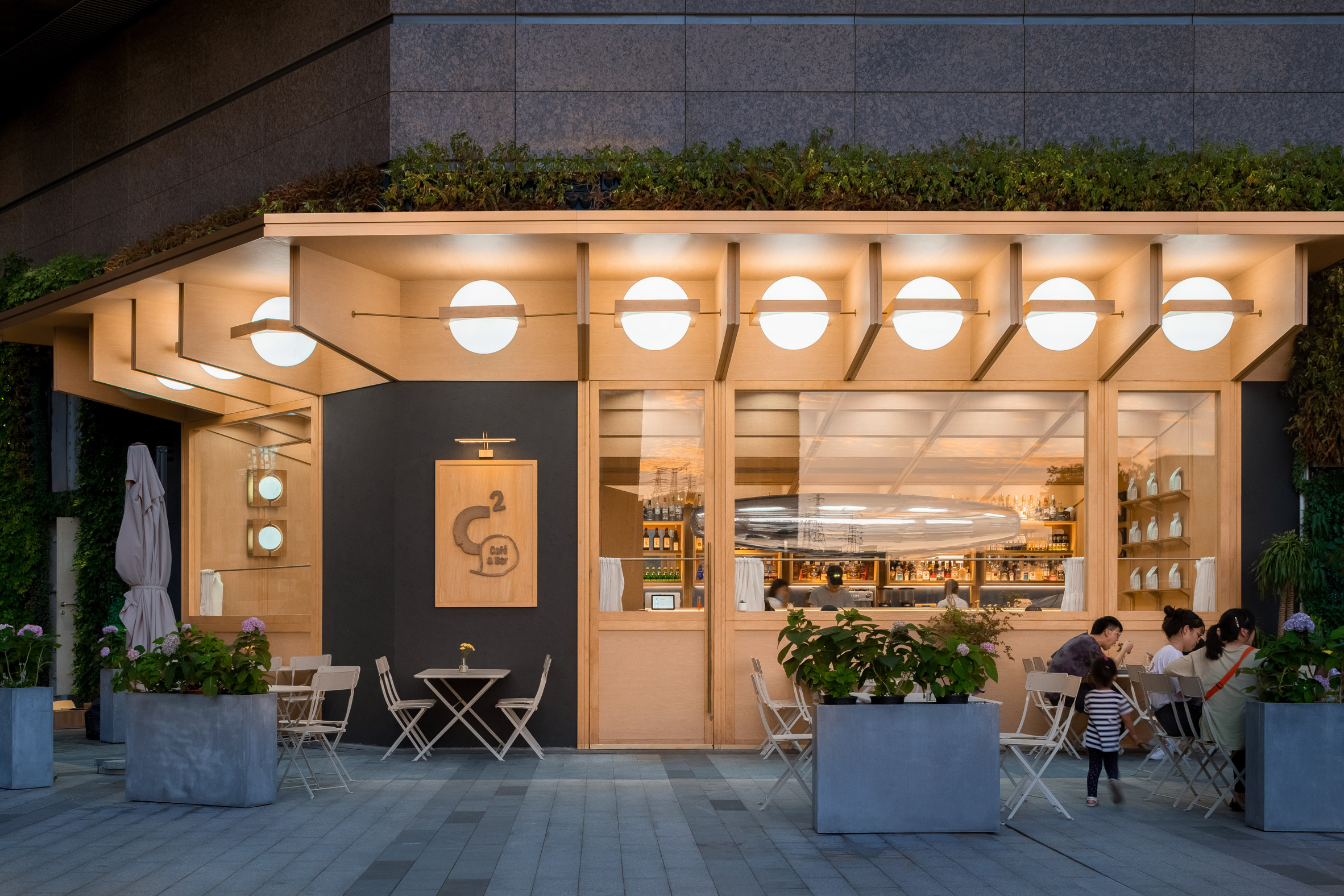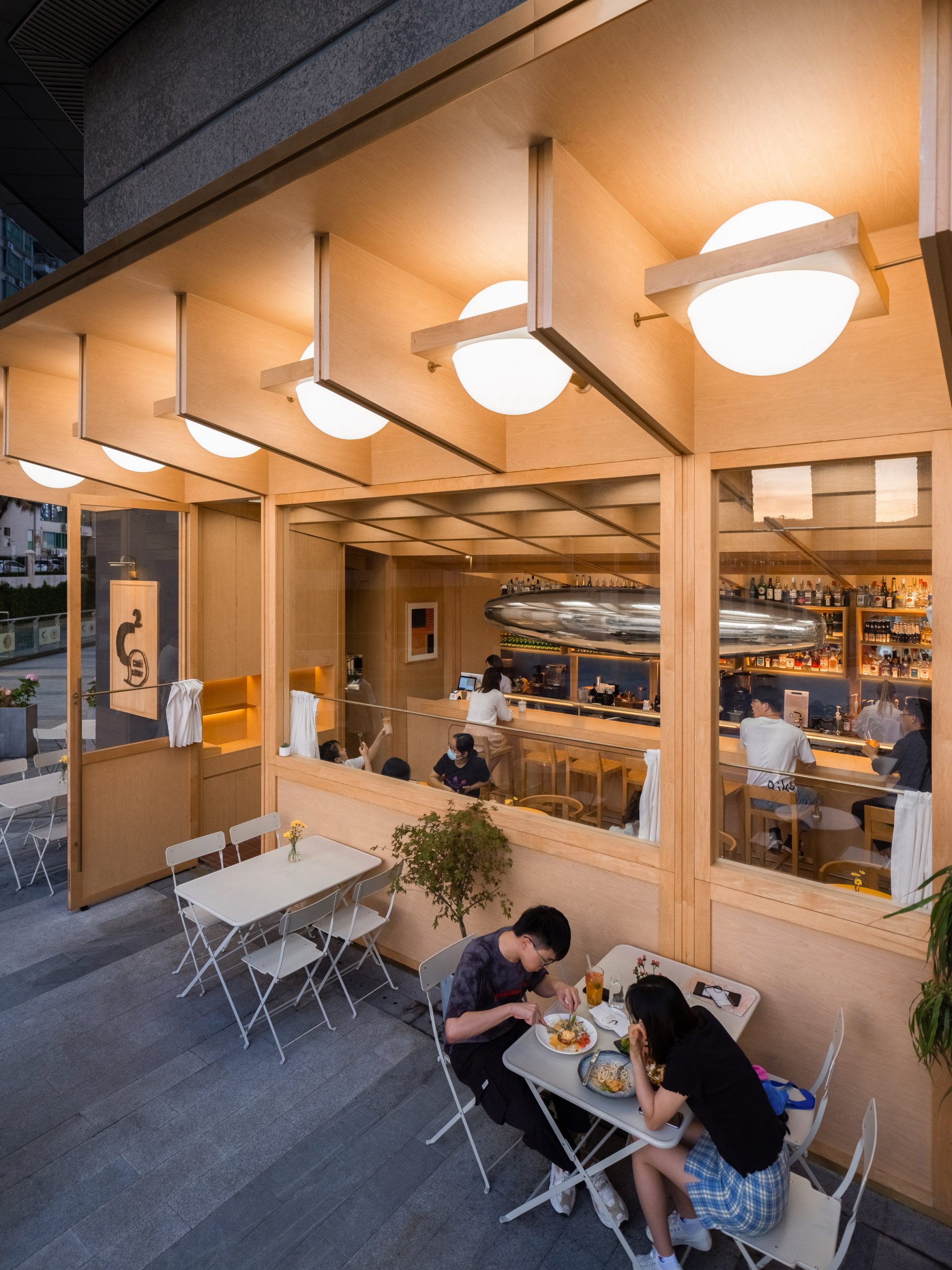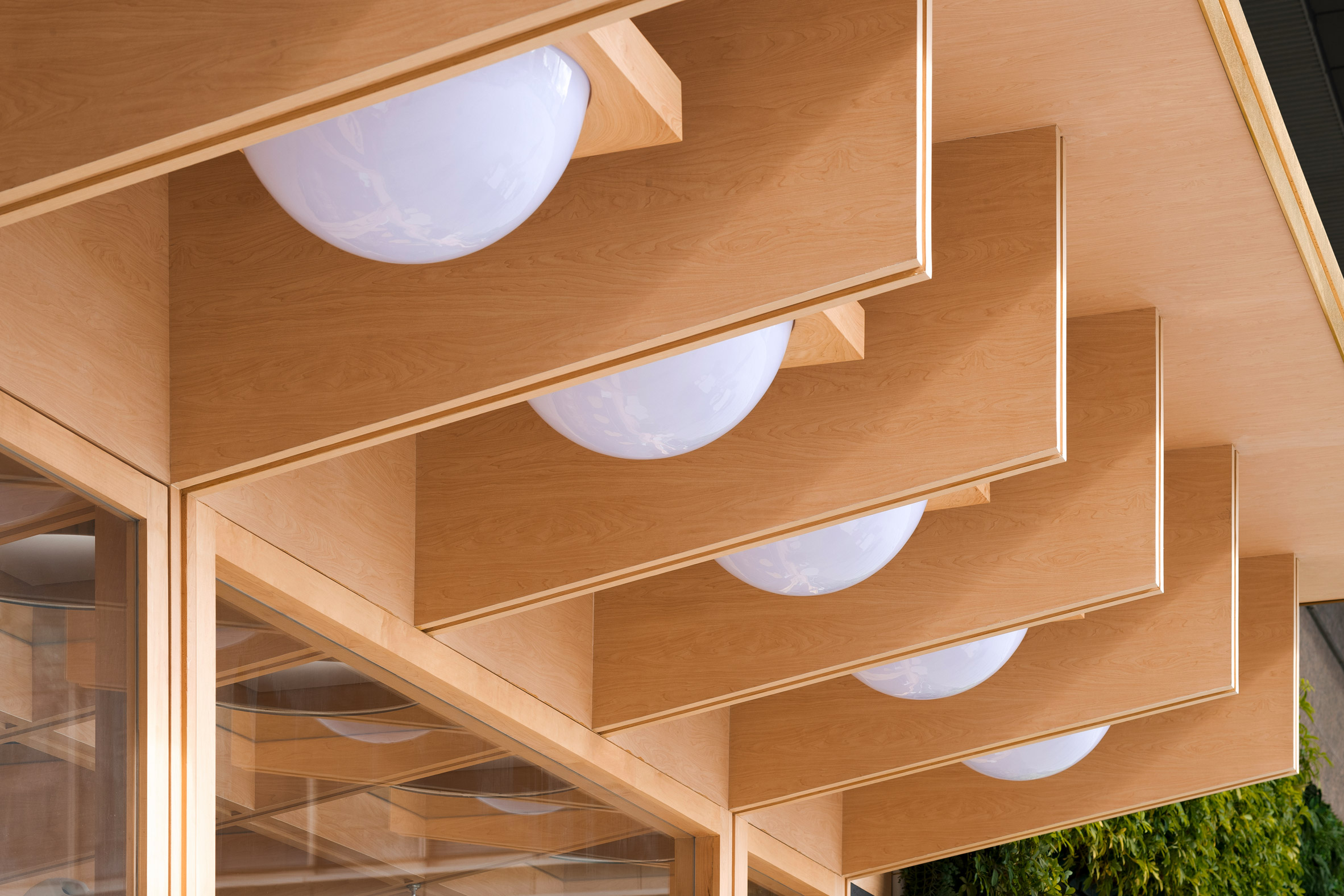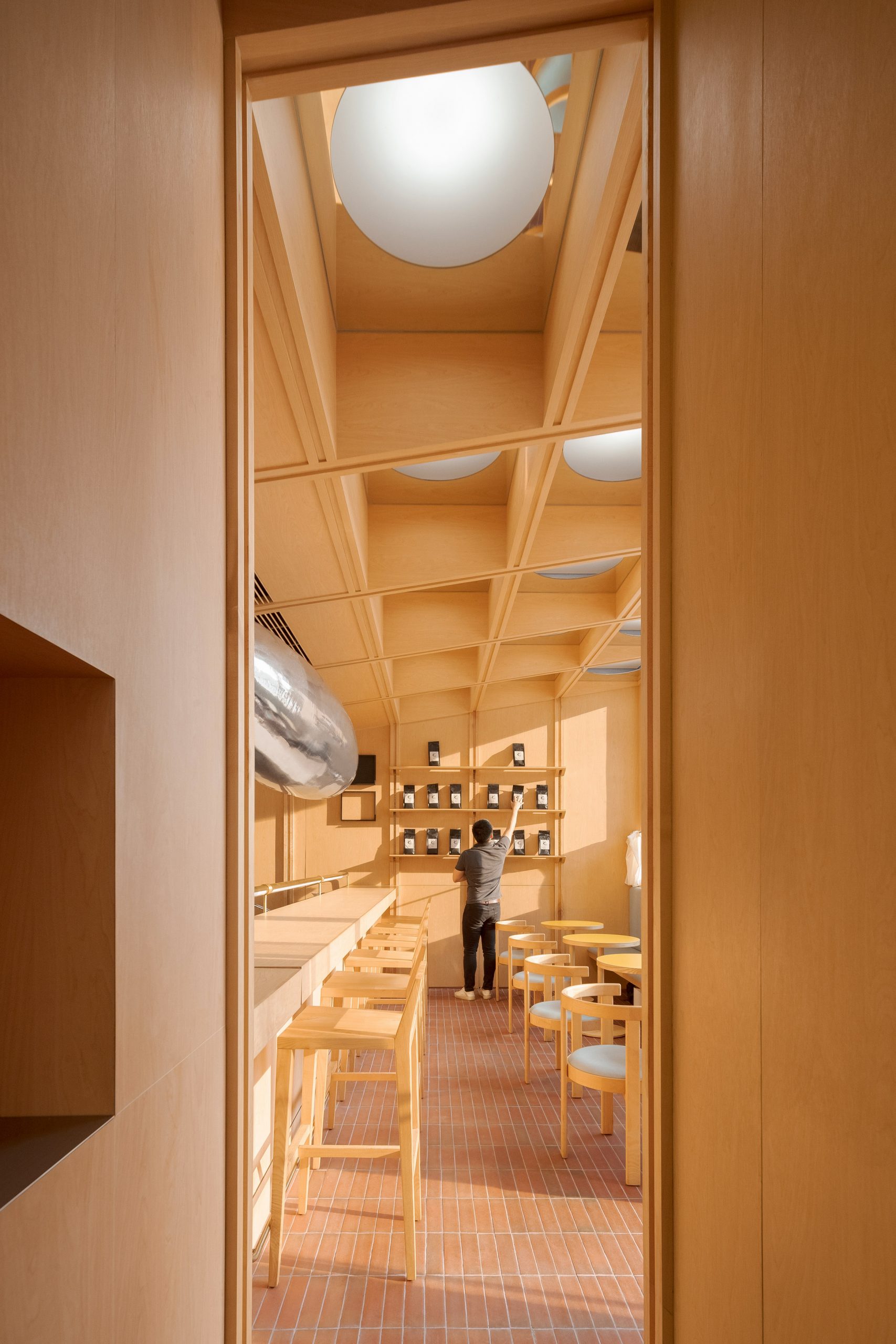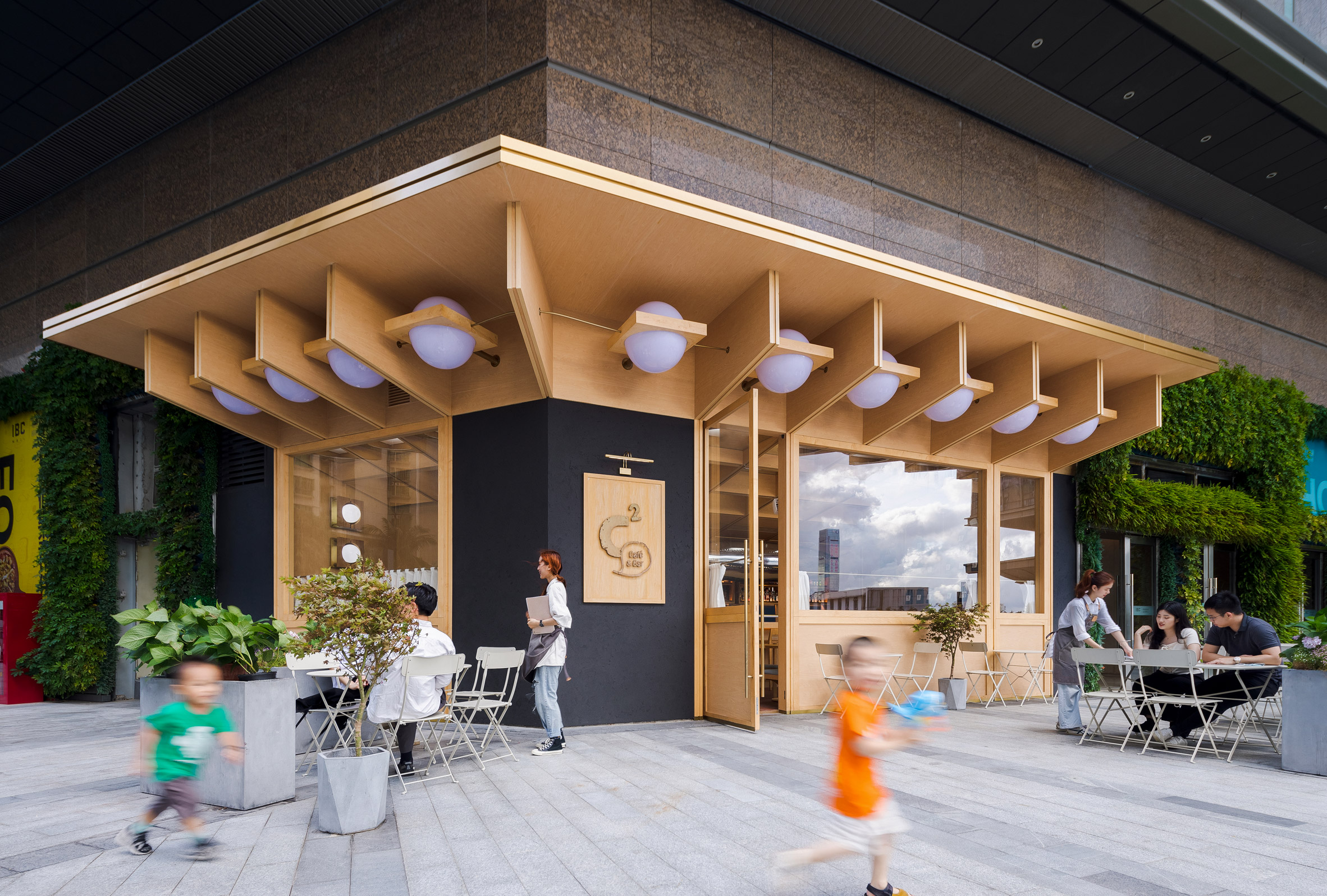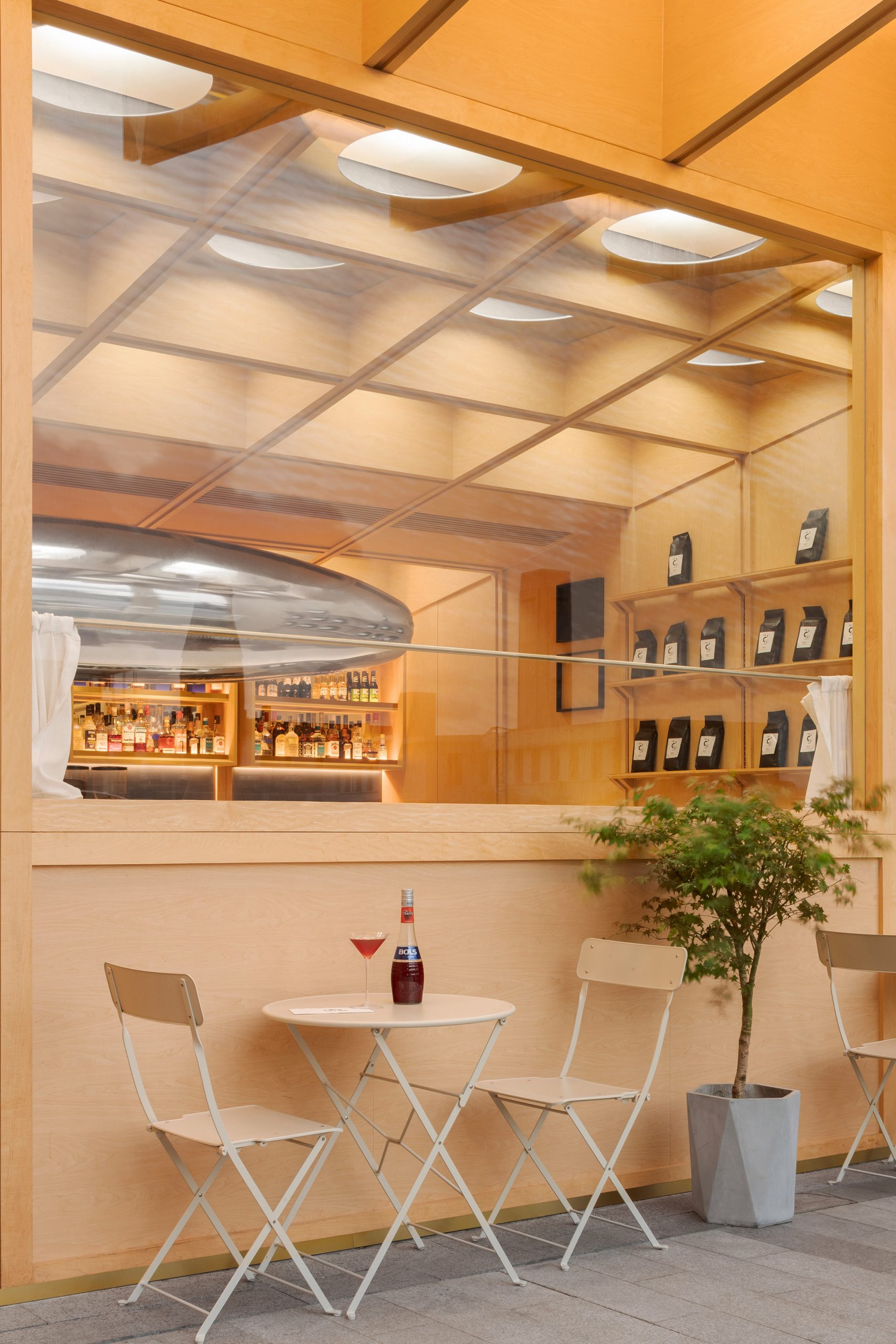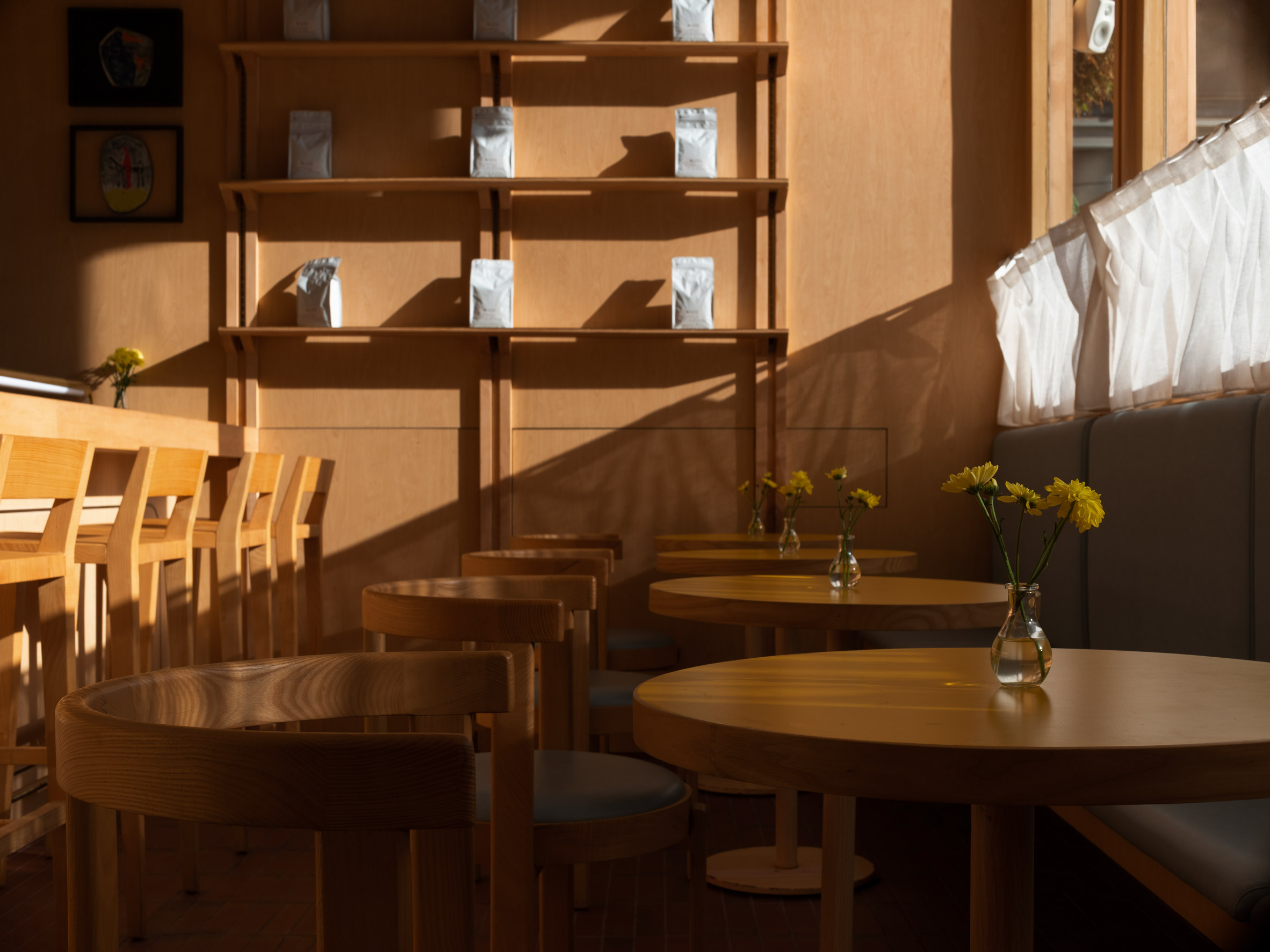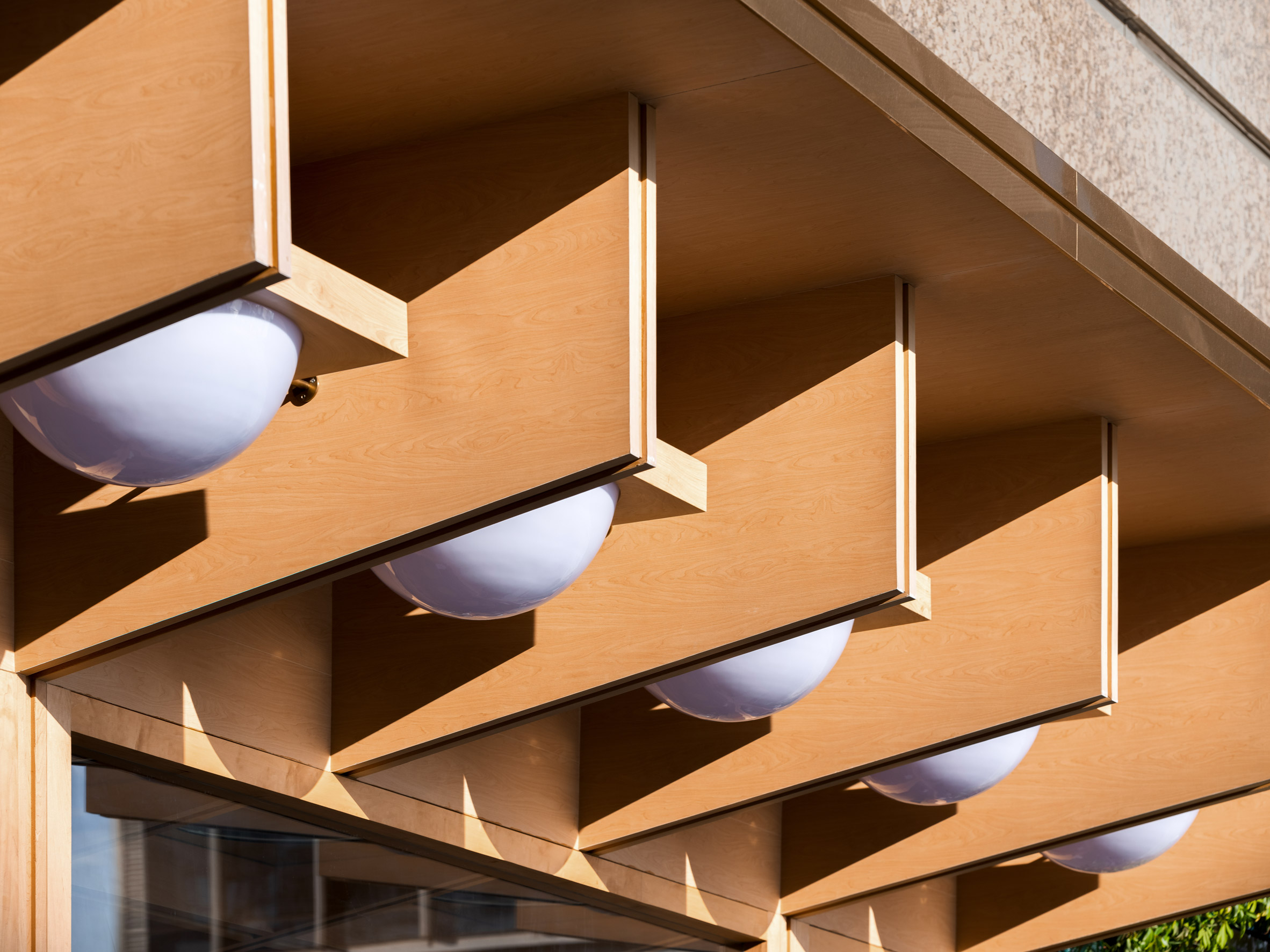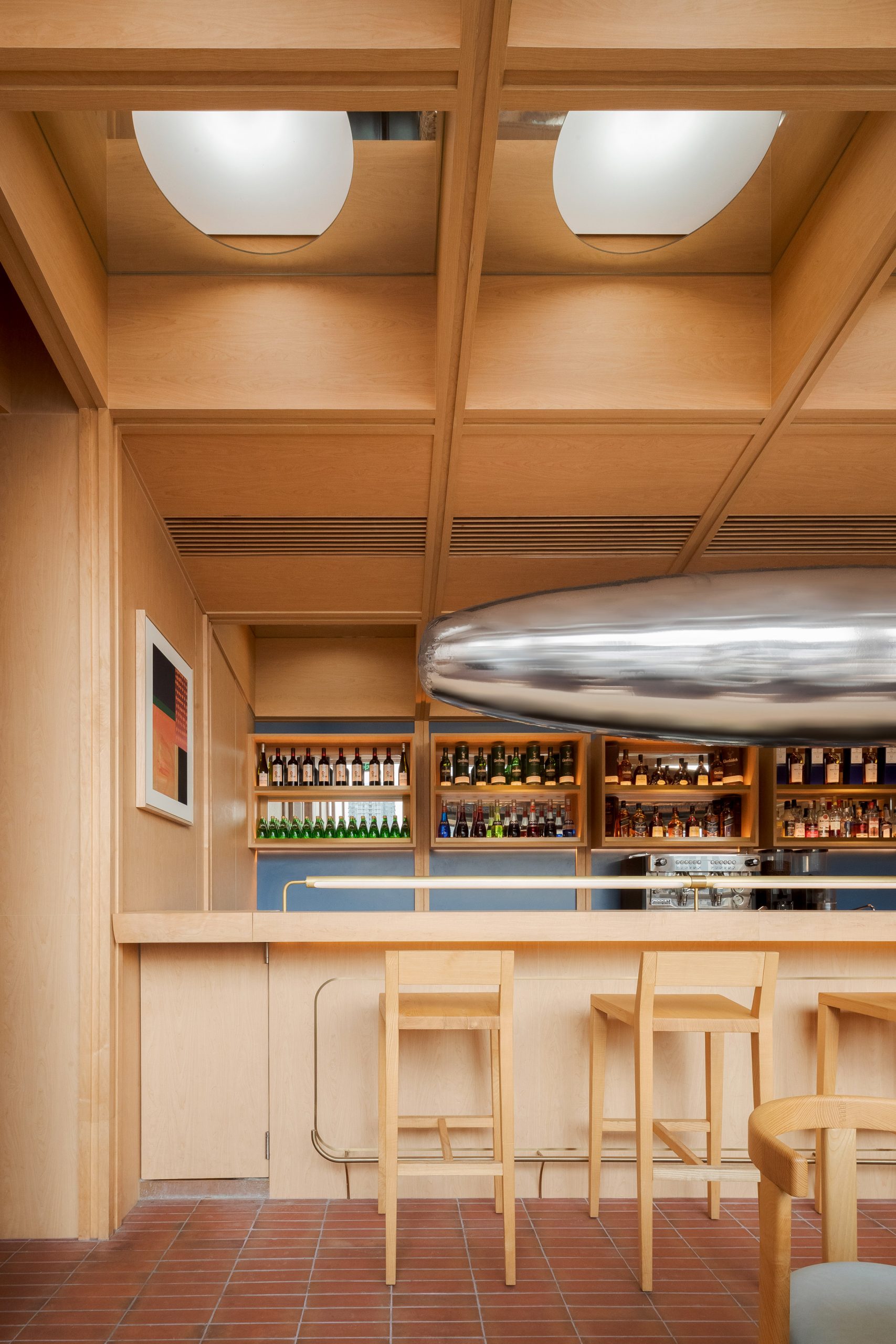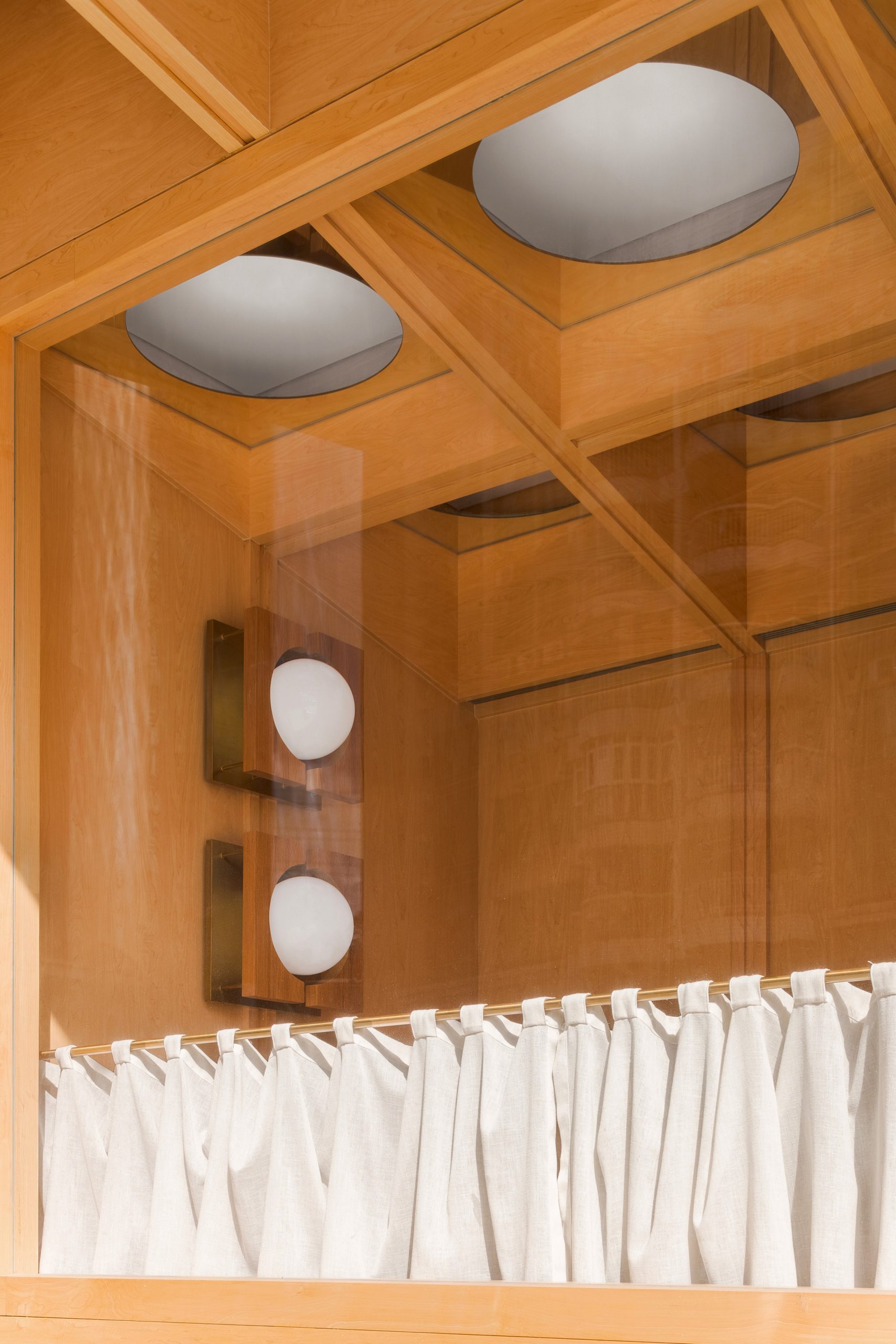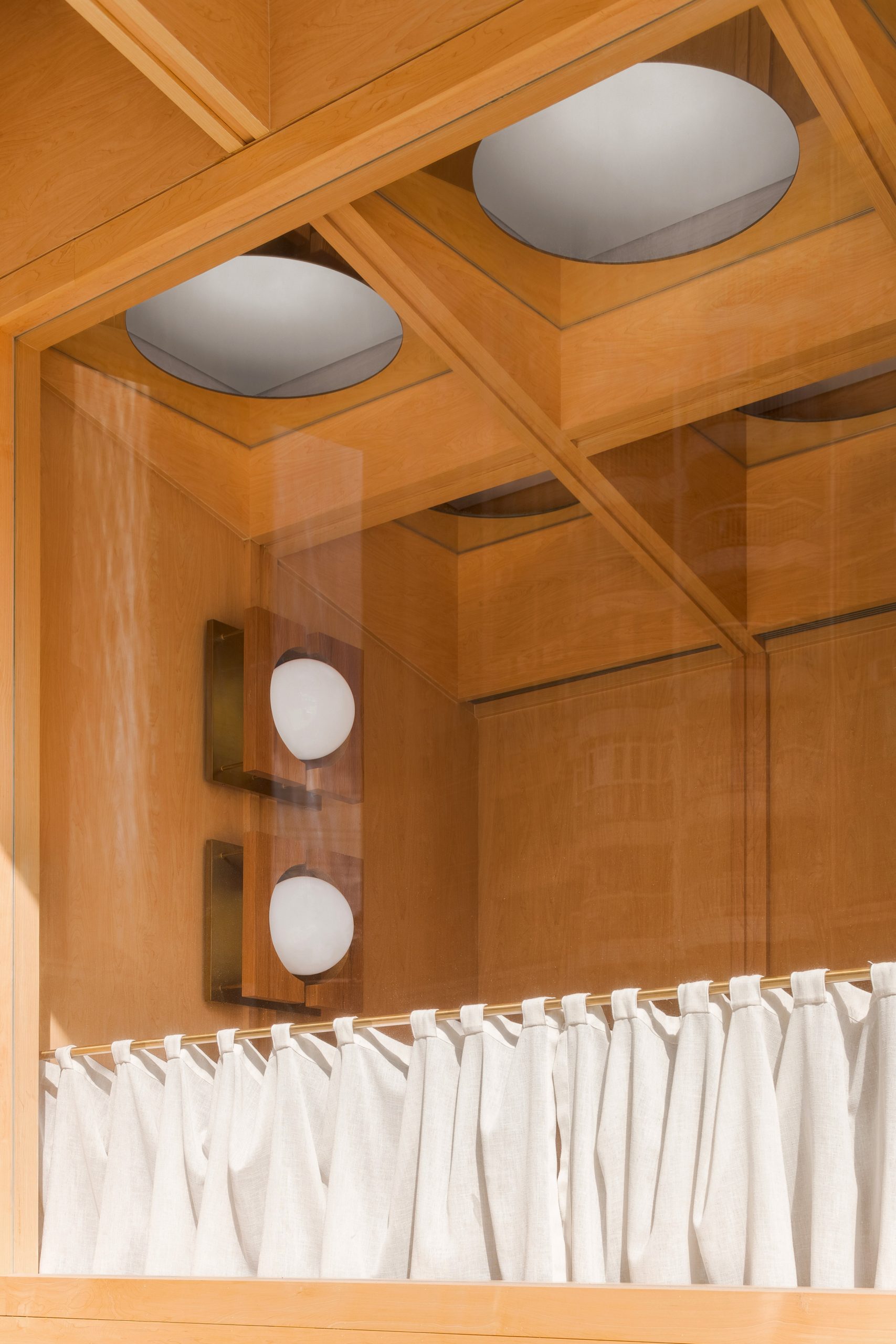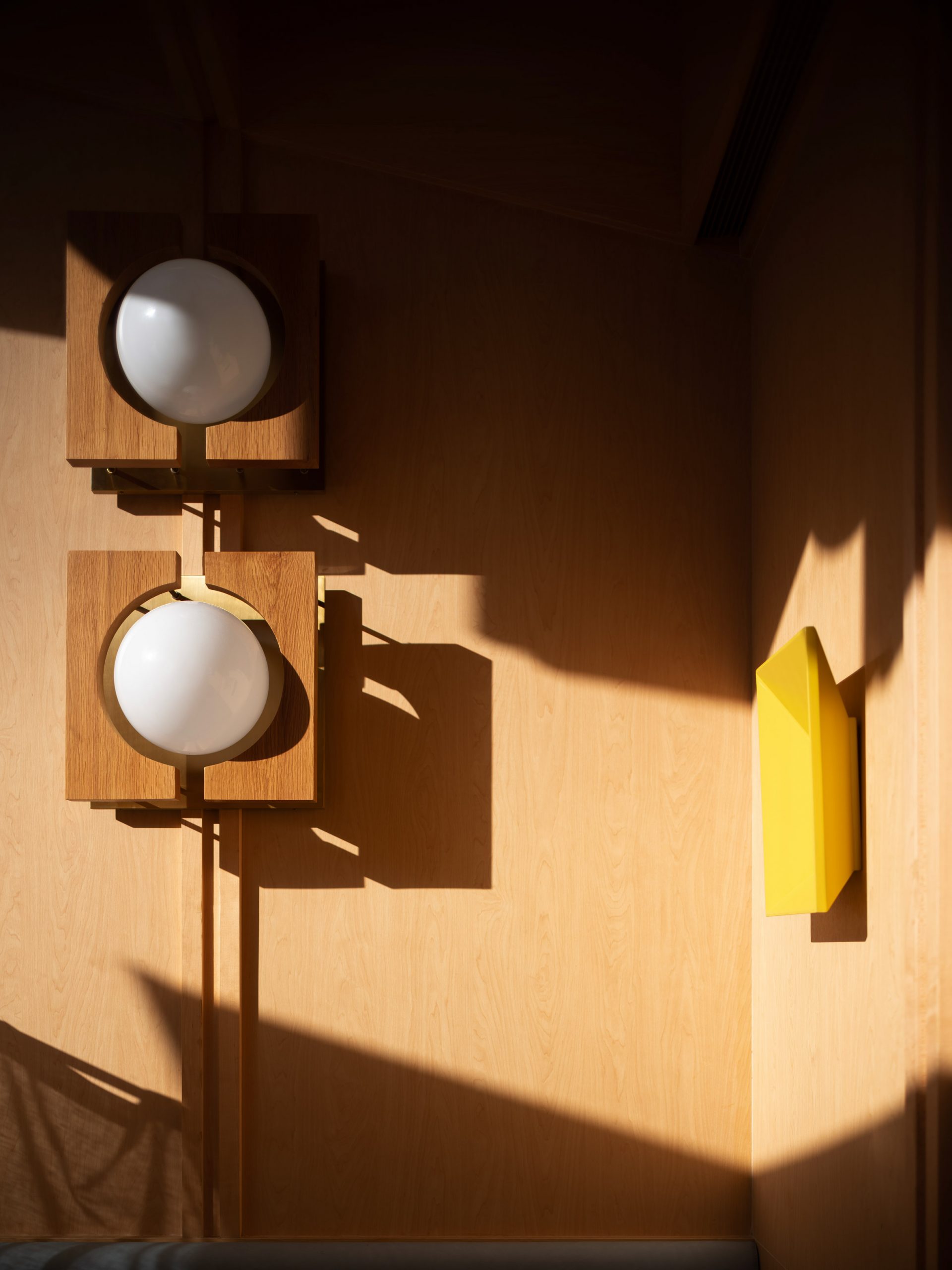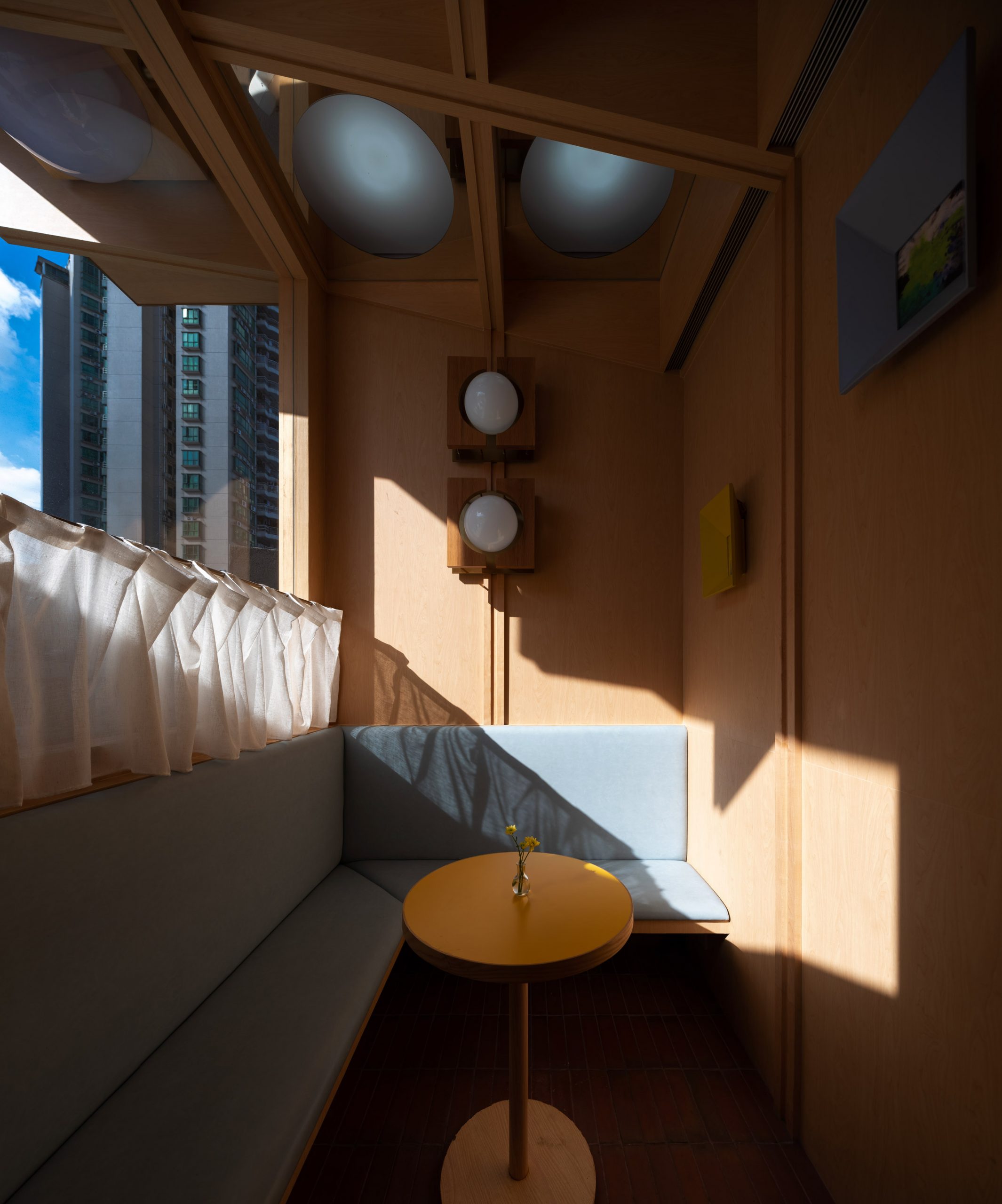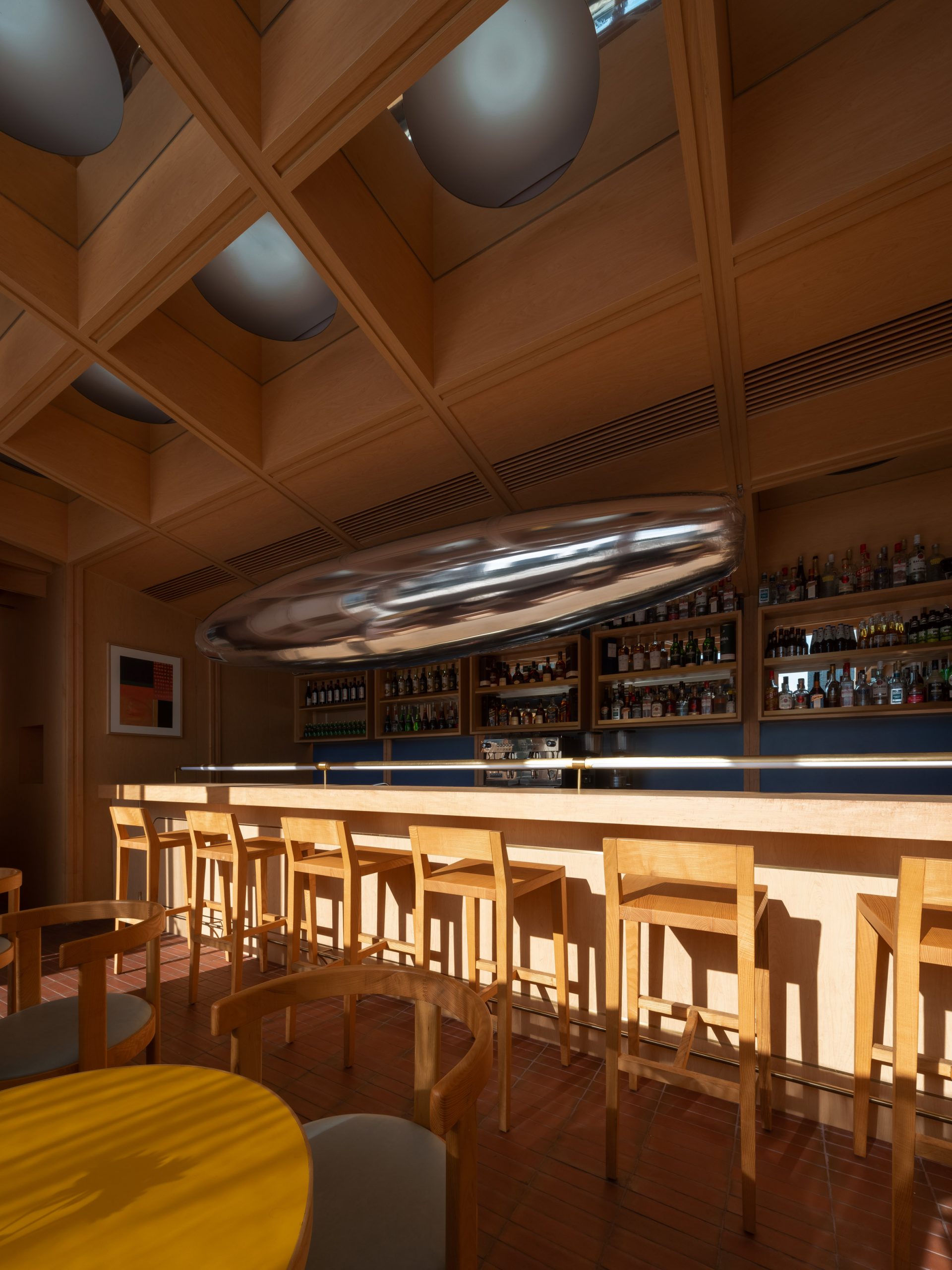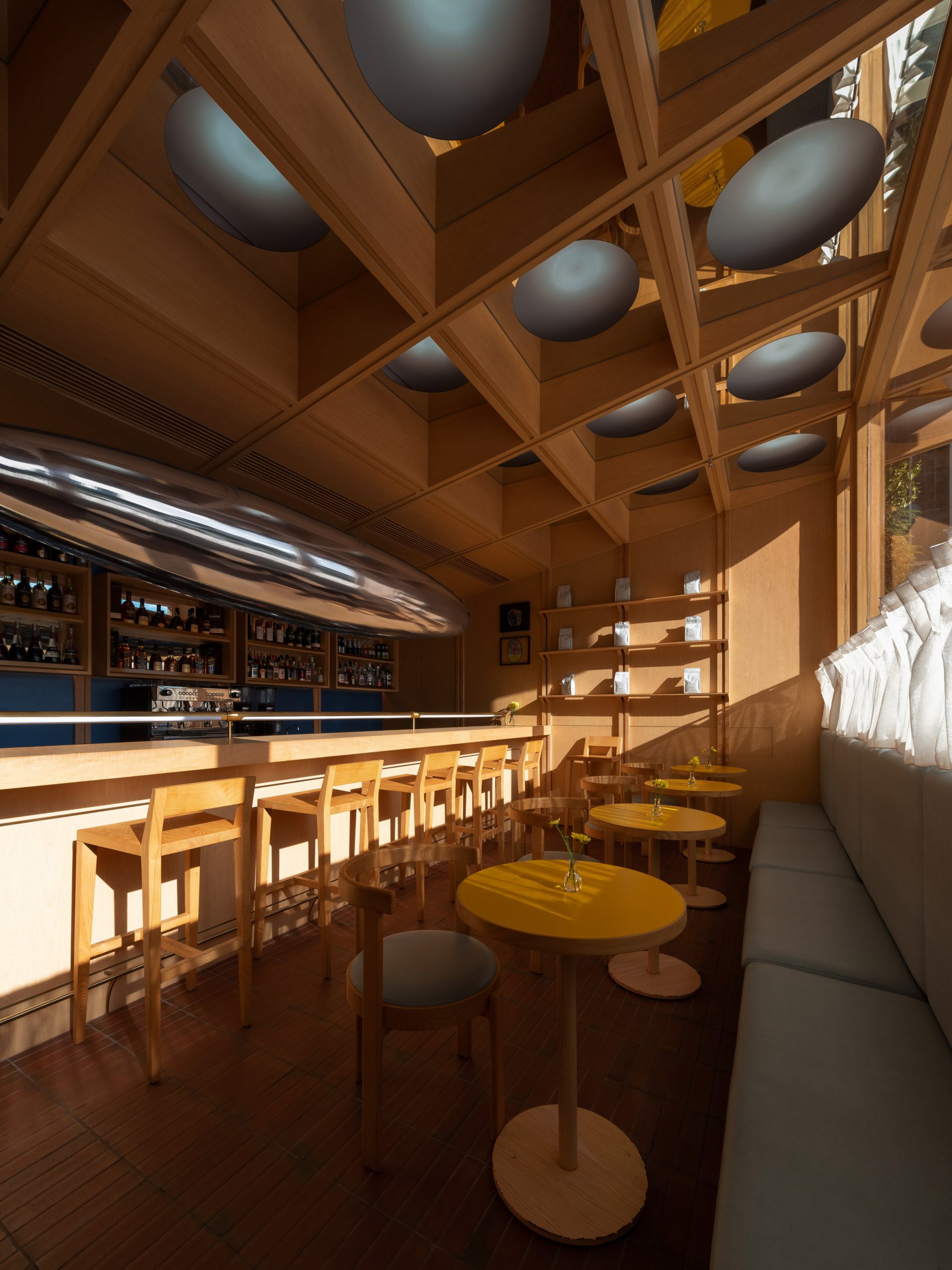 from dezeen