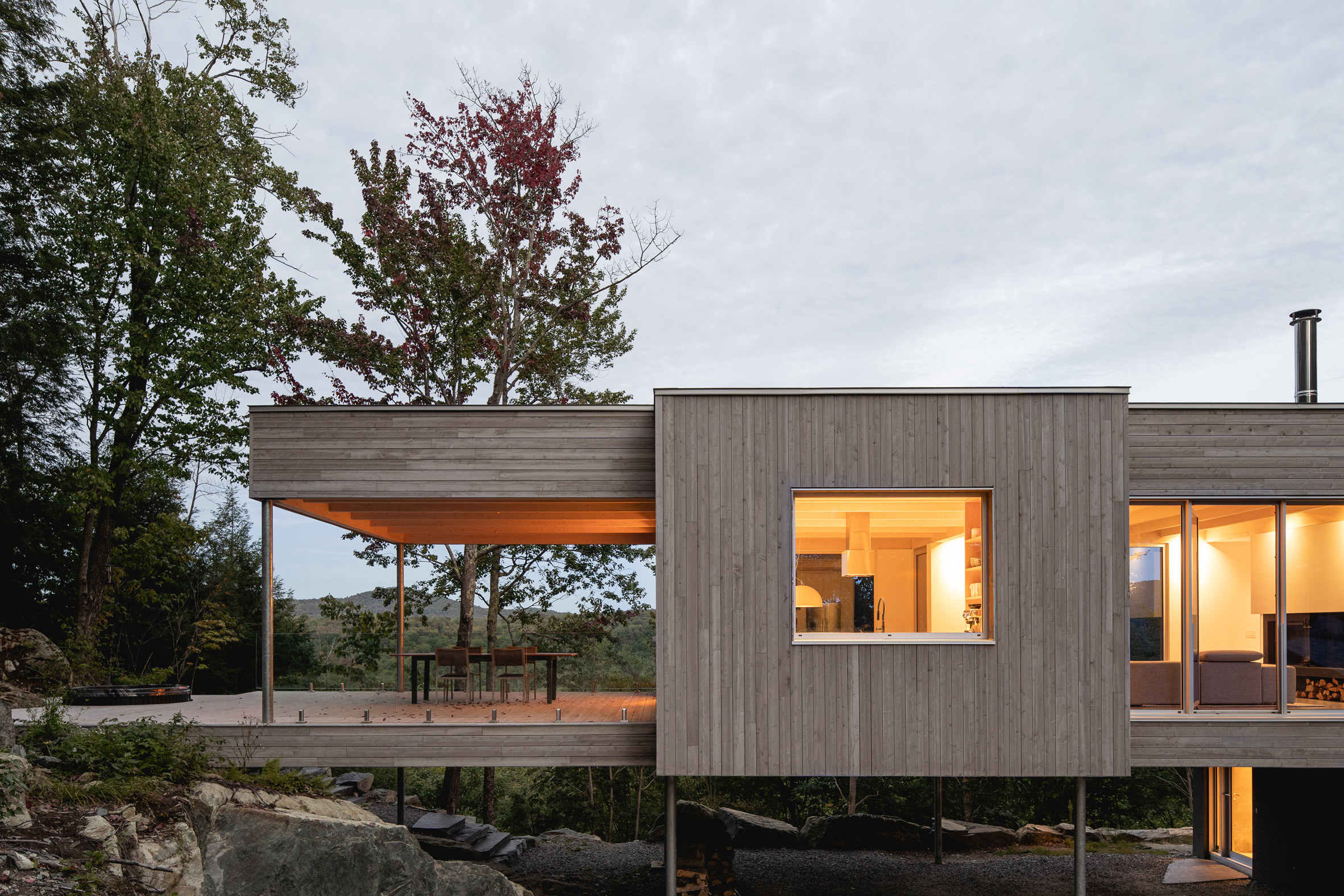 바위 위에 지어진 하우스는 지면으로 부터 3미터 높이에 위치한다.
자연지반을 고스란히 보존, 인정하는 건축행위는 자연과 분리된 미니멀 공간을 생성한다.
내부로 유입되는 자연채광을 확보하는 동시에 주변 풍경을 바라 볼 수 있는 전망도 확보하였다.
Canadian architect Natalie Dionne has completed a forest retreat in southeastern Quebec, which is raised up on stilts to meet the level of the rocky landscape.
Located in the Eastern Townships, around 60 miles southeast of Montreal, Forest House I was designed for a couple looking to live closer to nature.
The site they had chosen for their home featured a rocky outcrop, including one particular boulder that rose three metres above ground level.
Both Dionne and the clients agreed that the house should meet the level of this rock, so they designed a house raised up from the ground surface on stilts.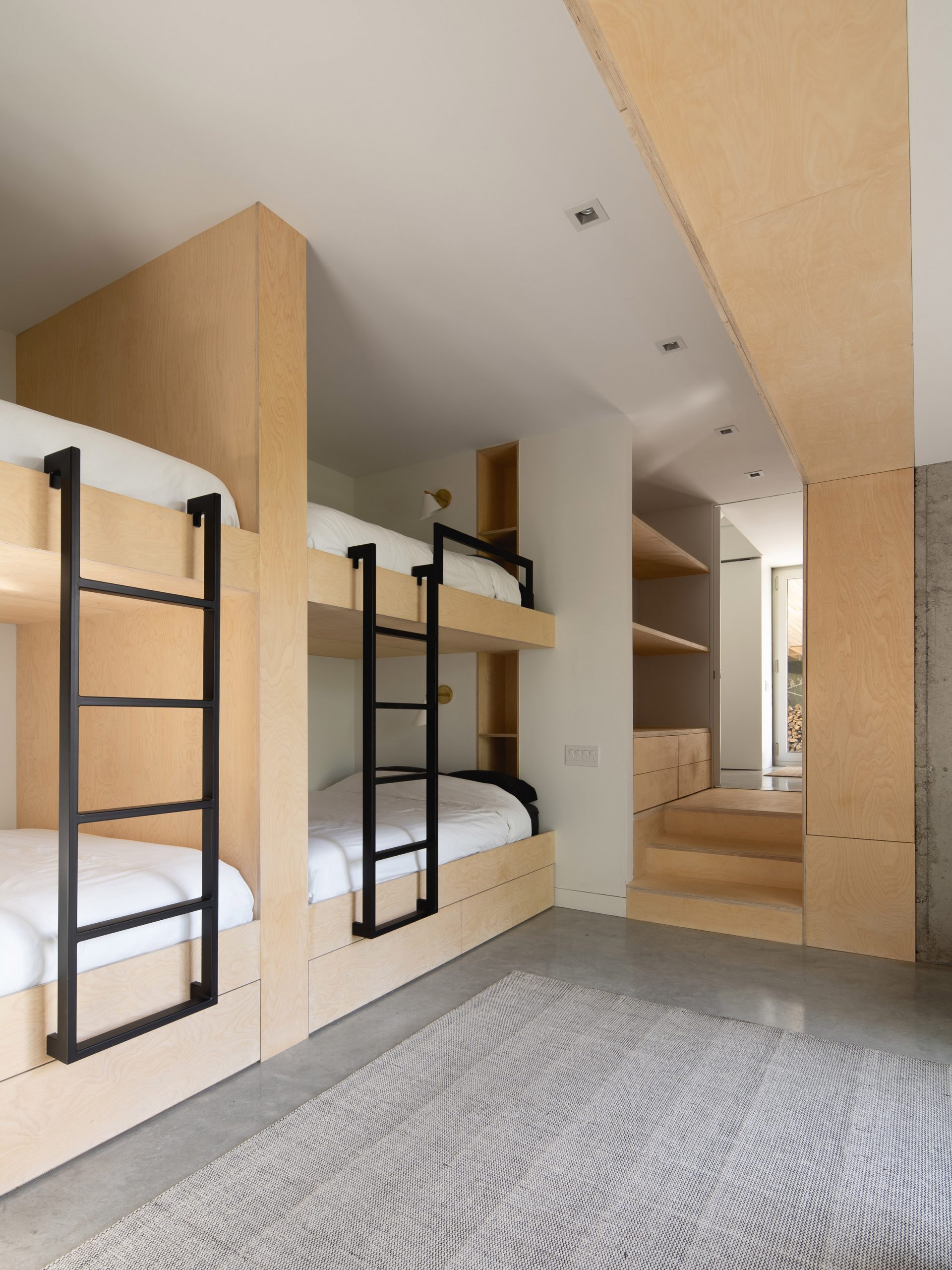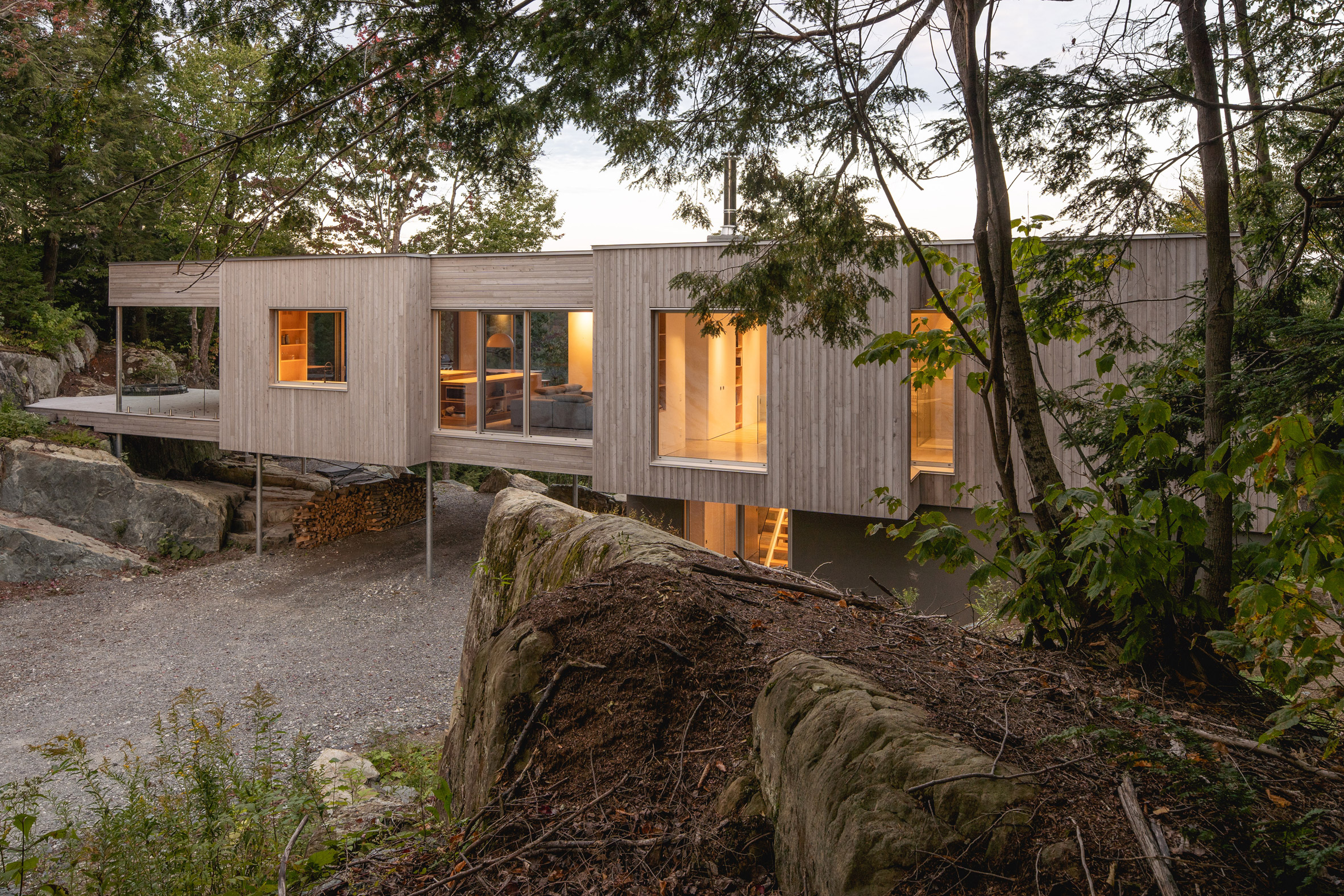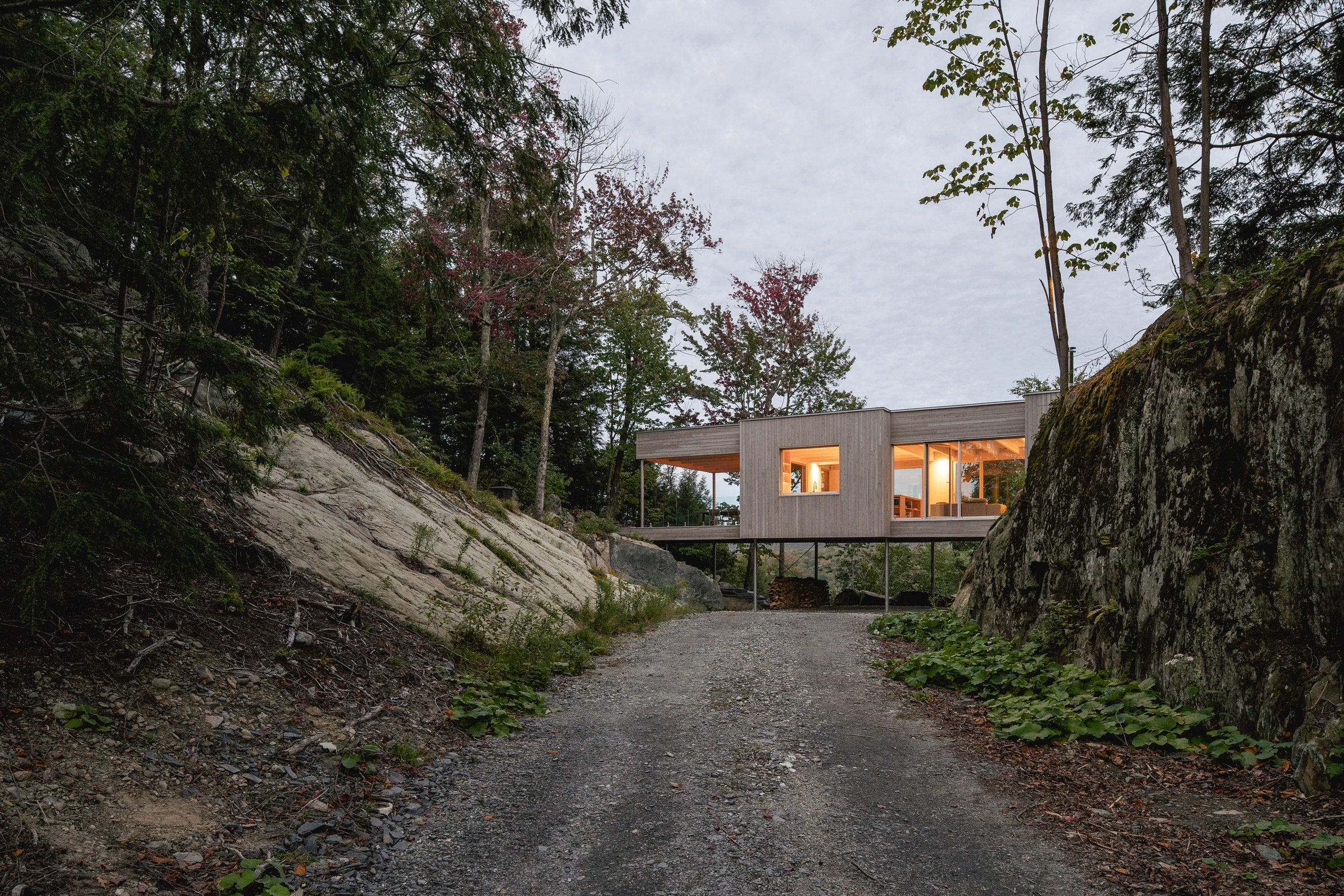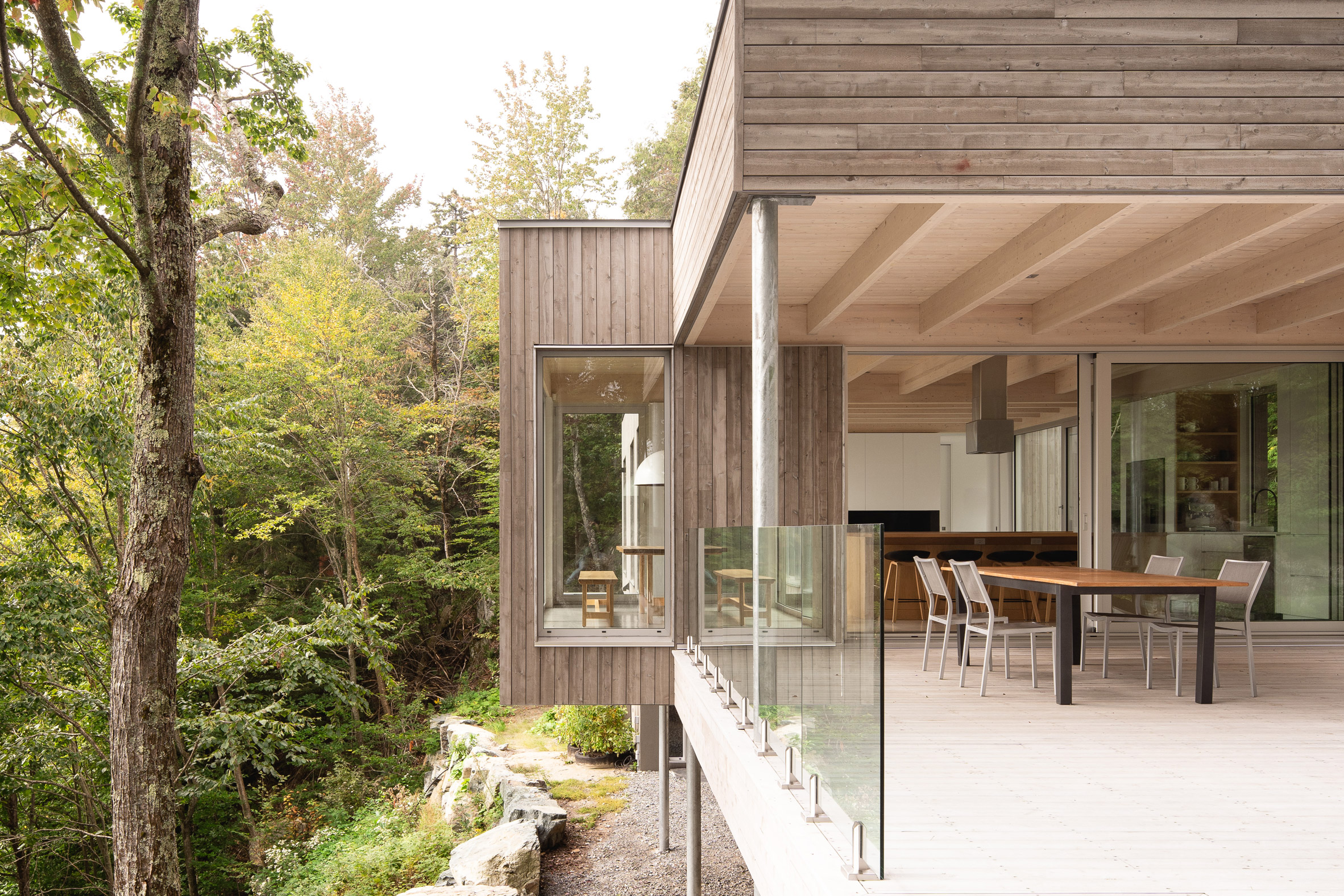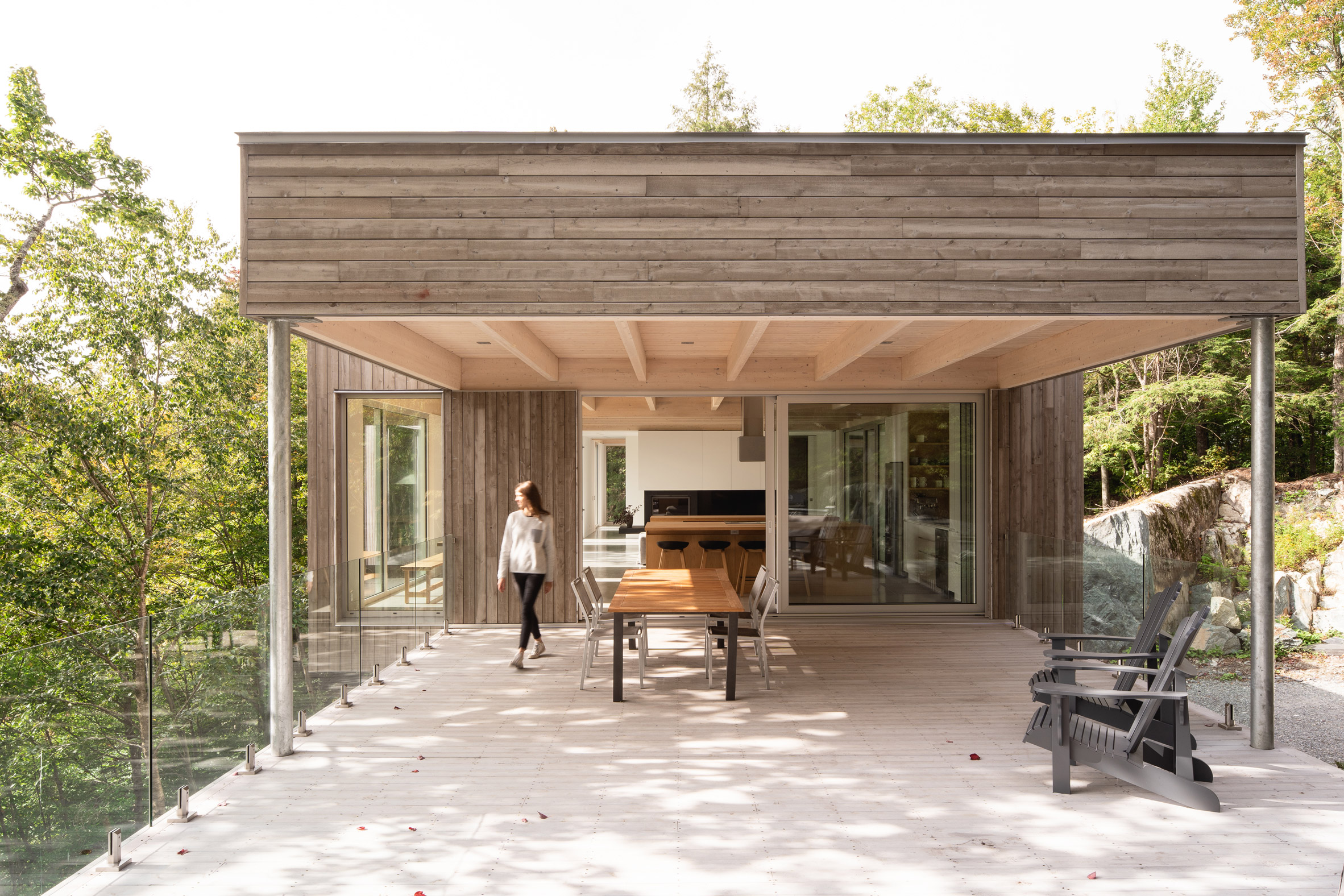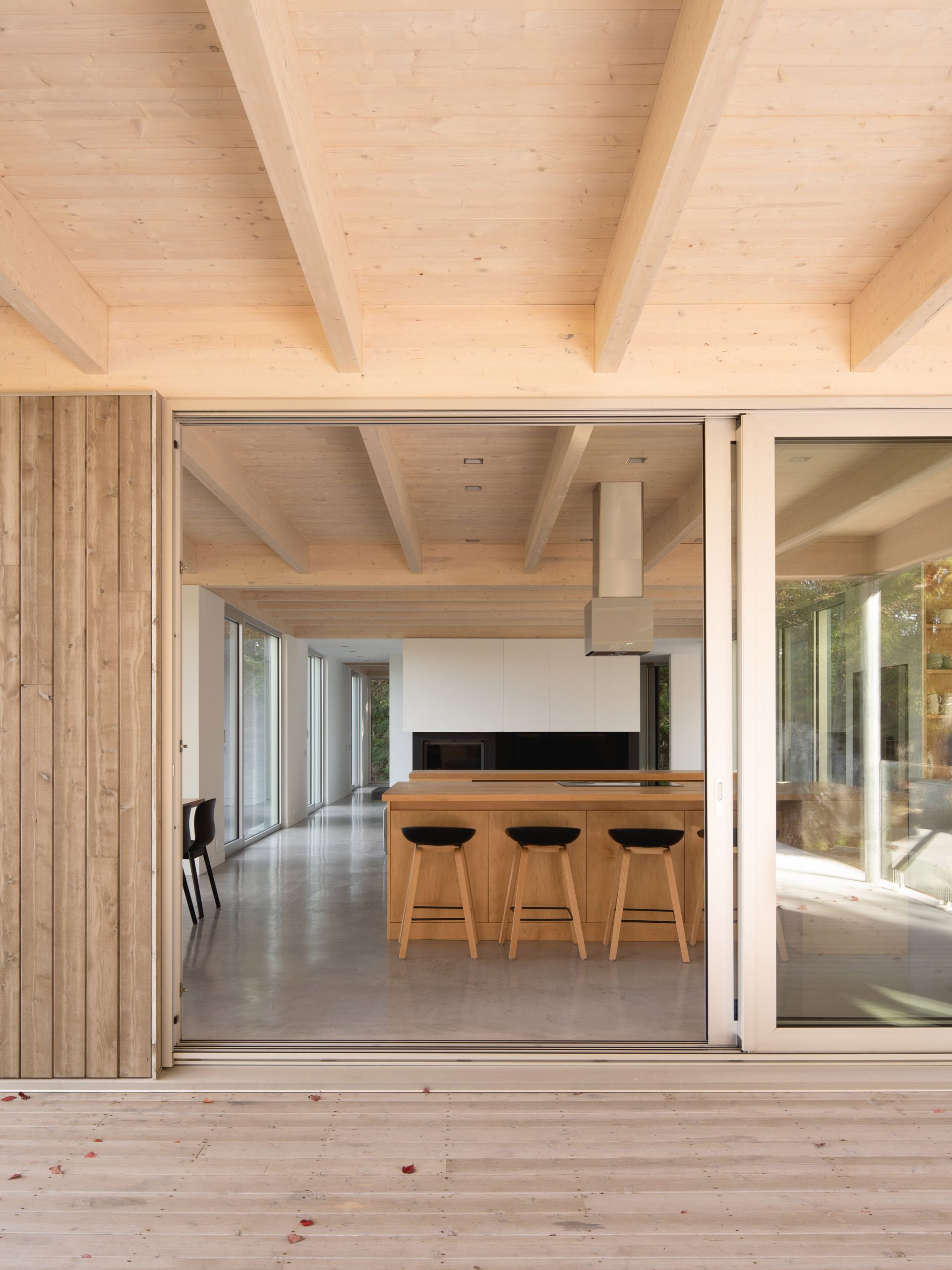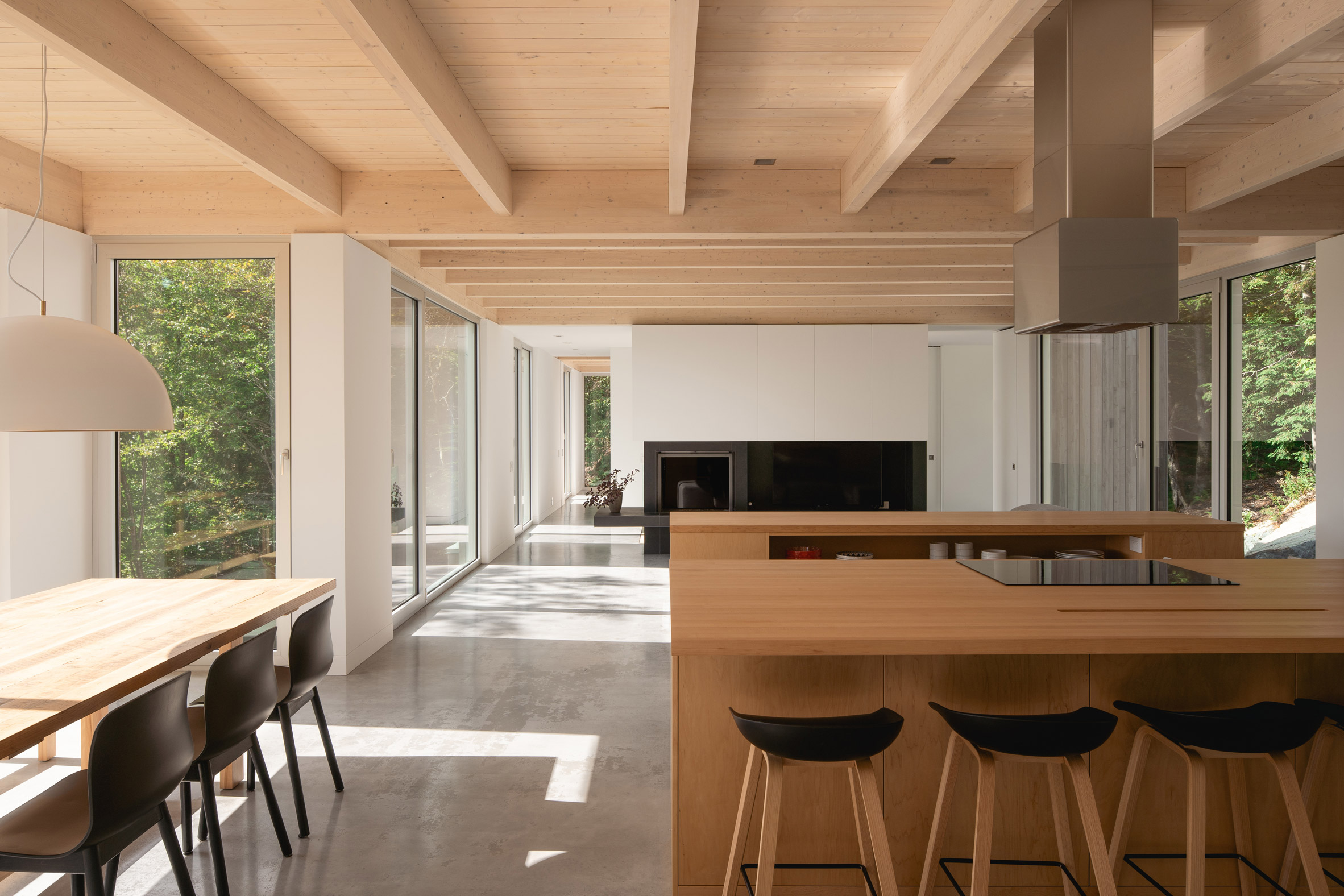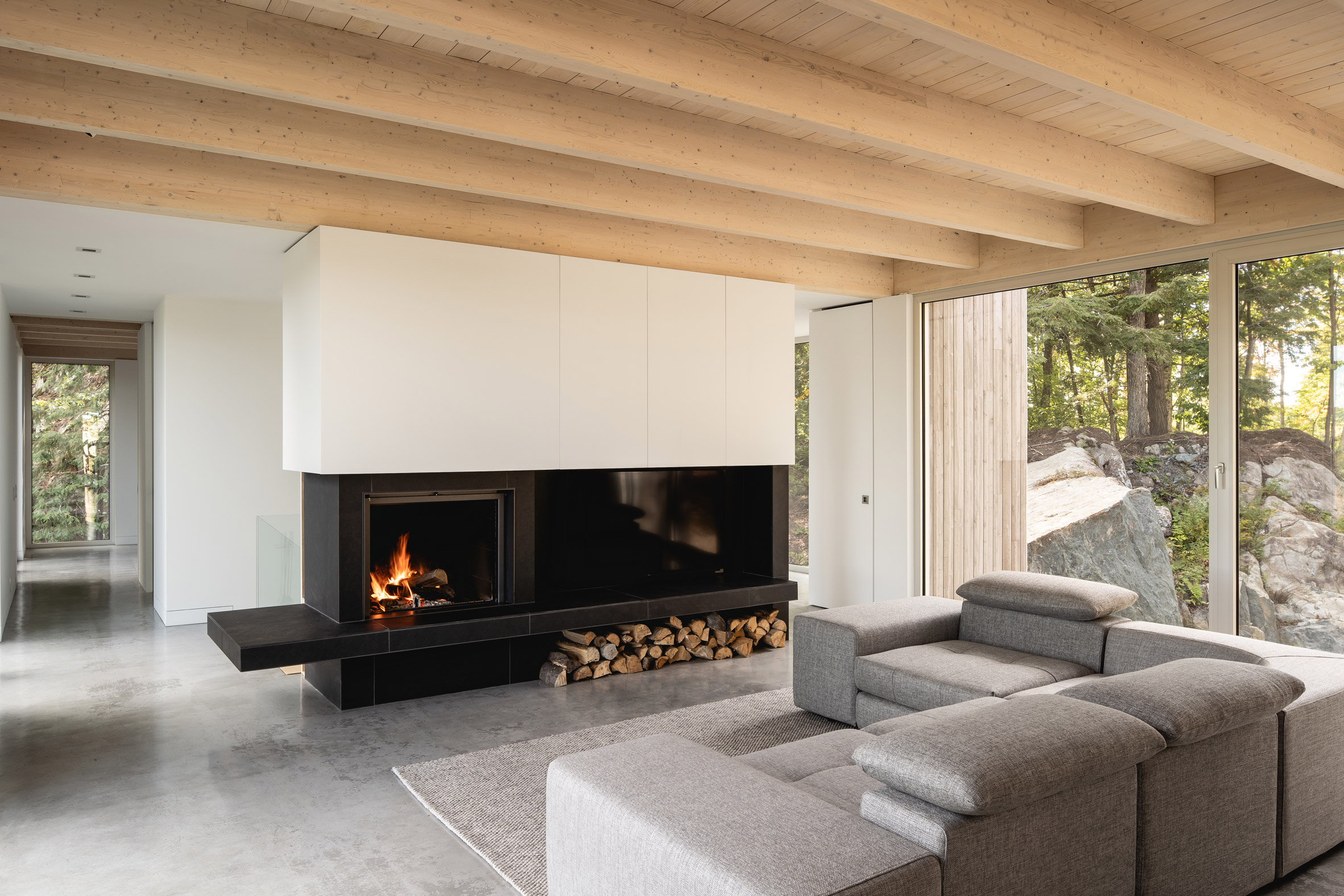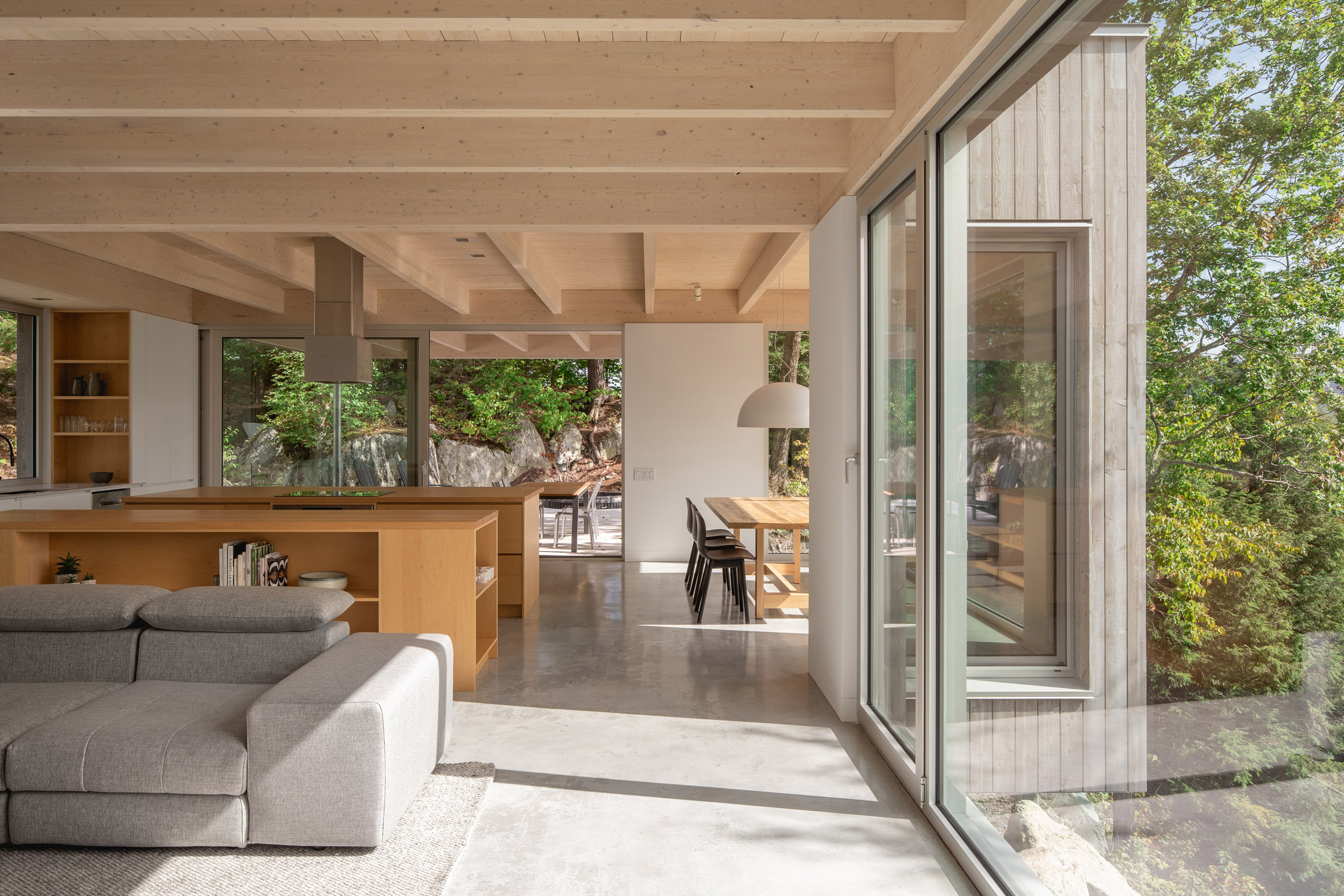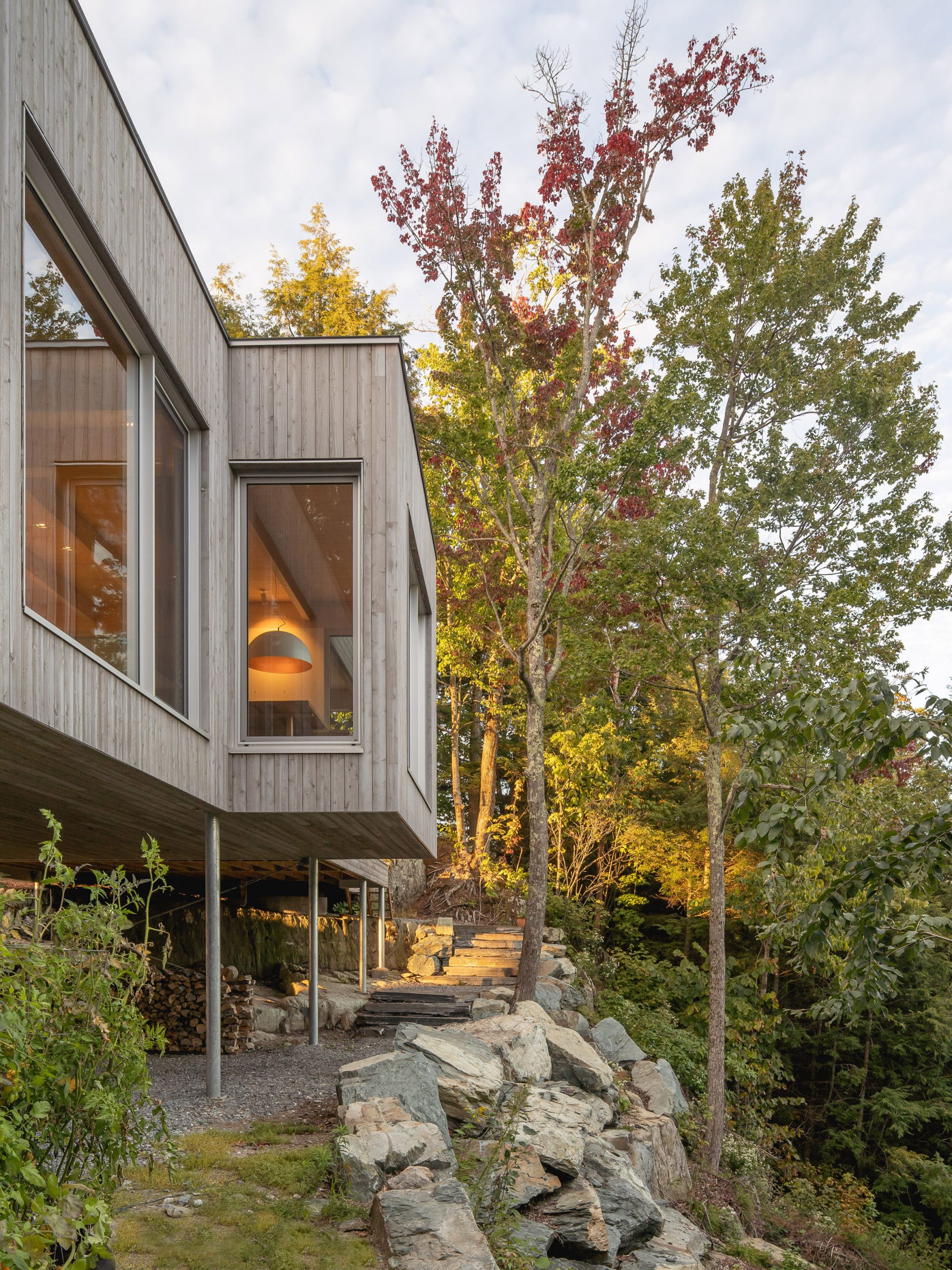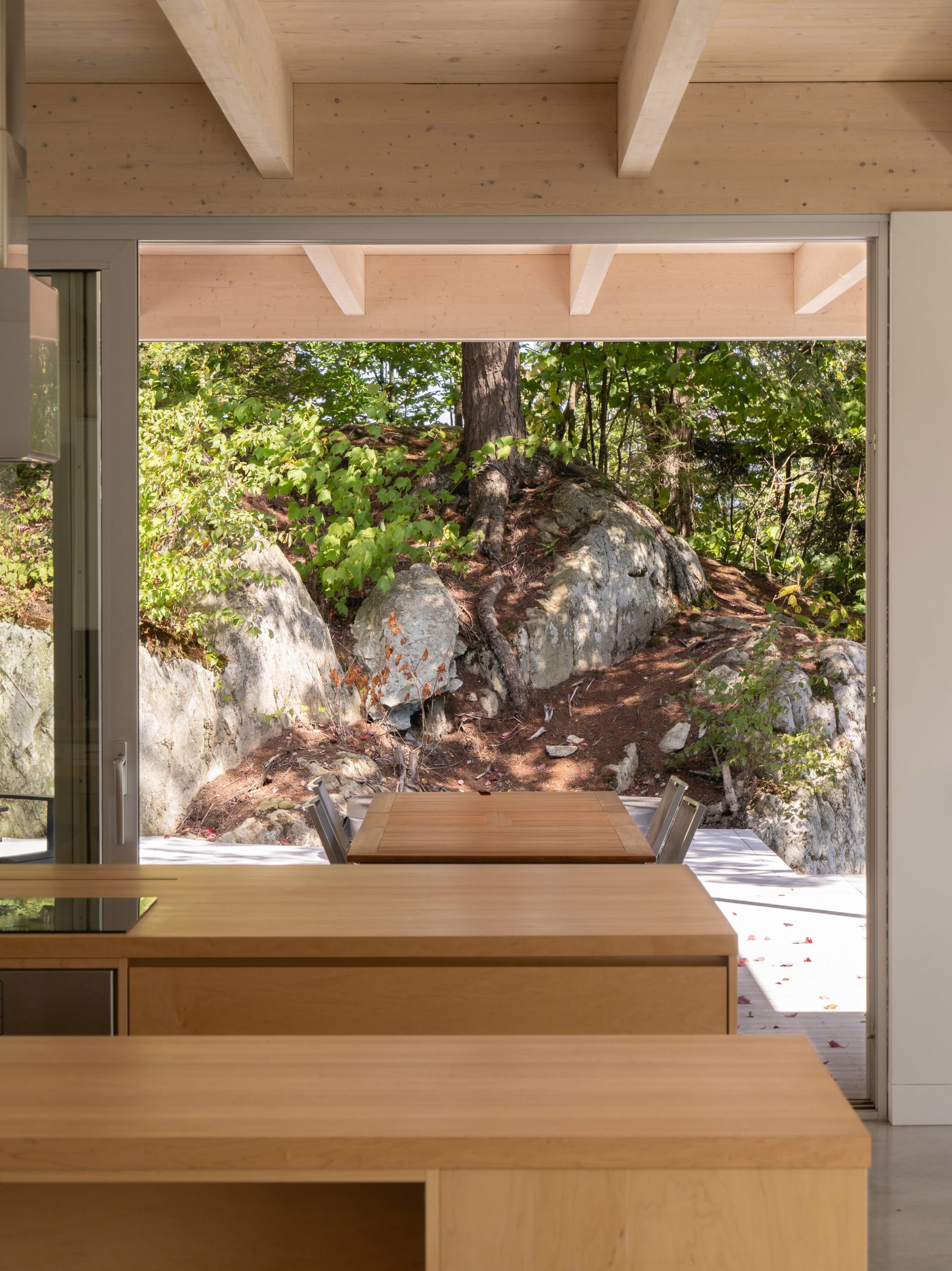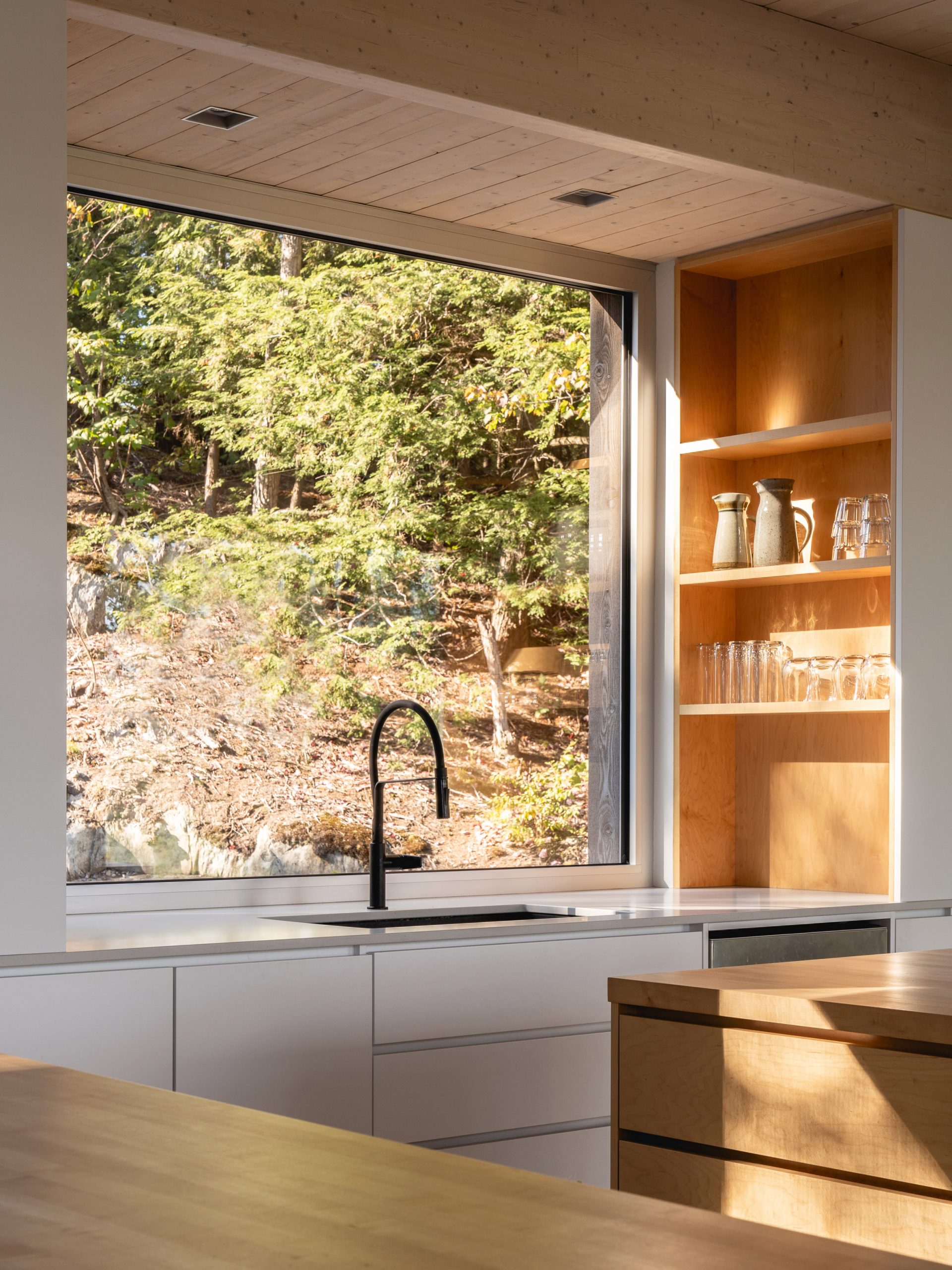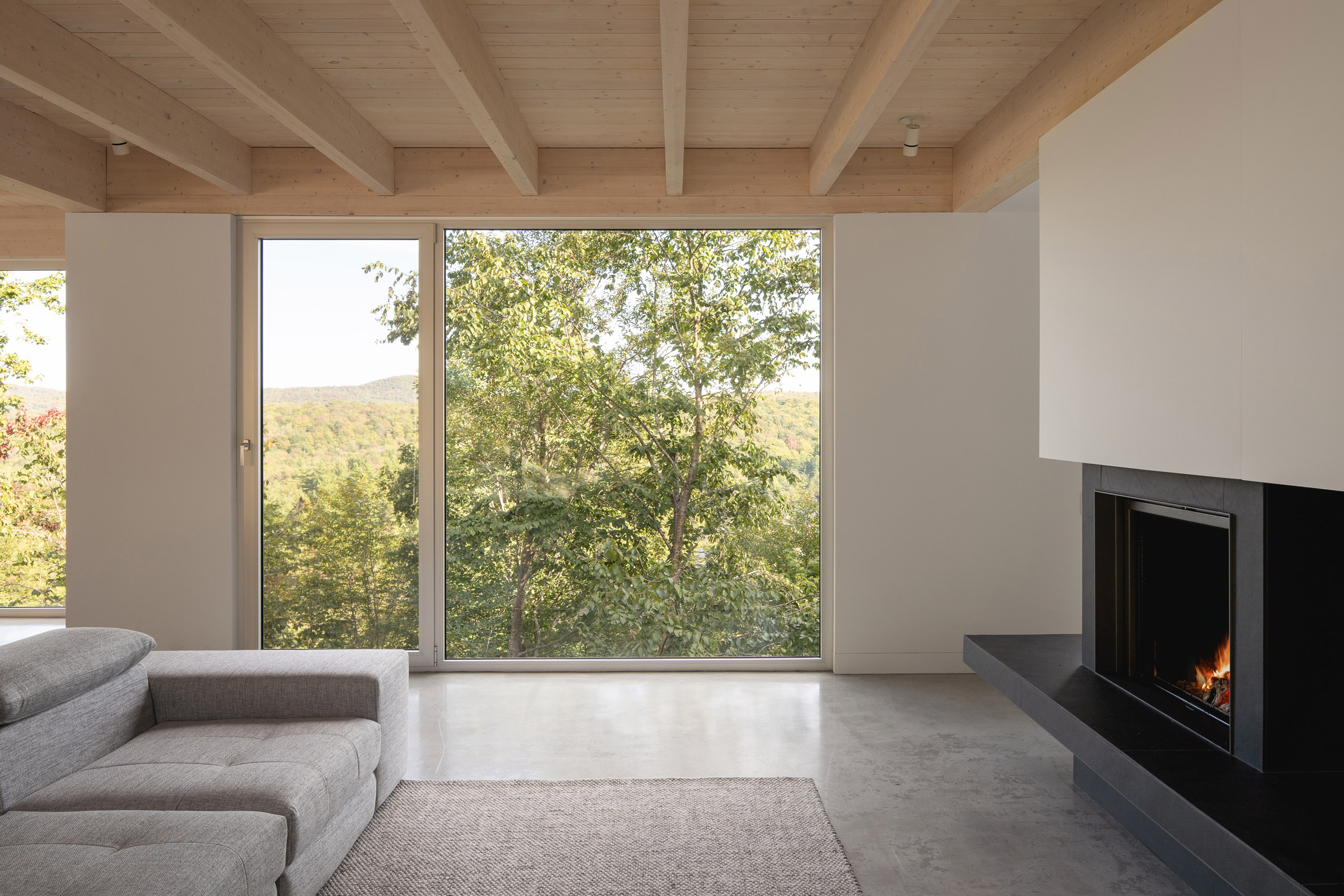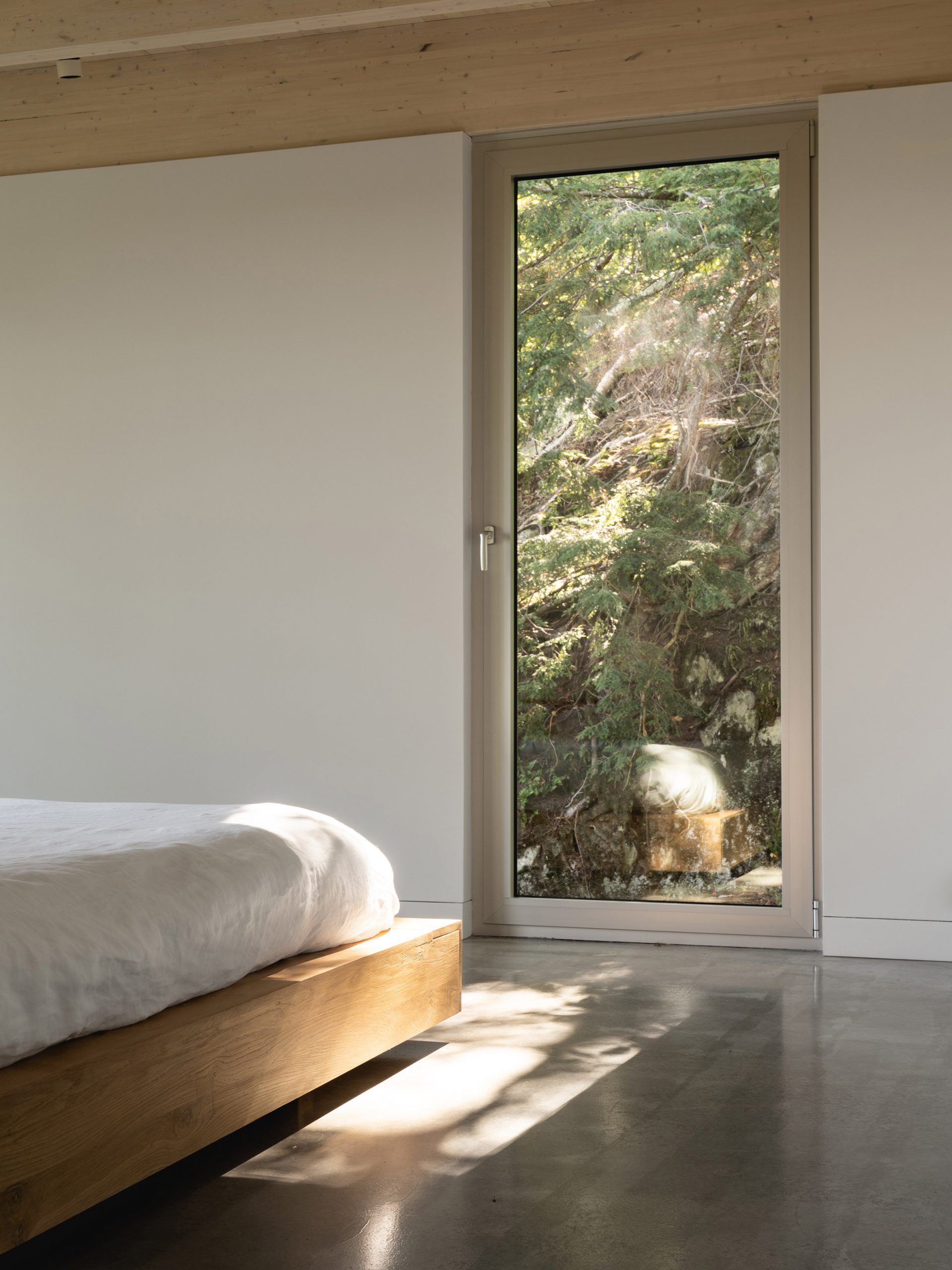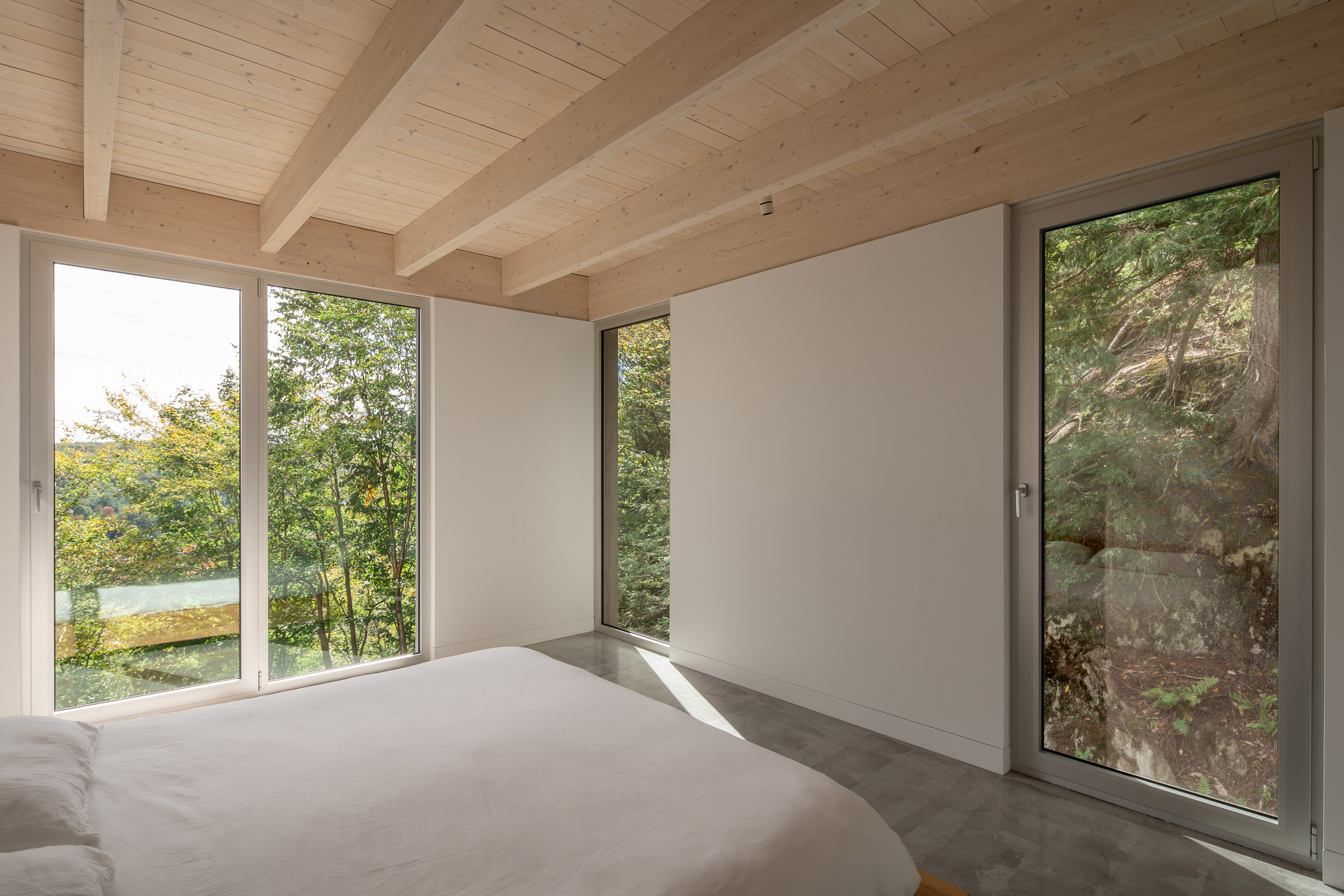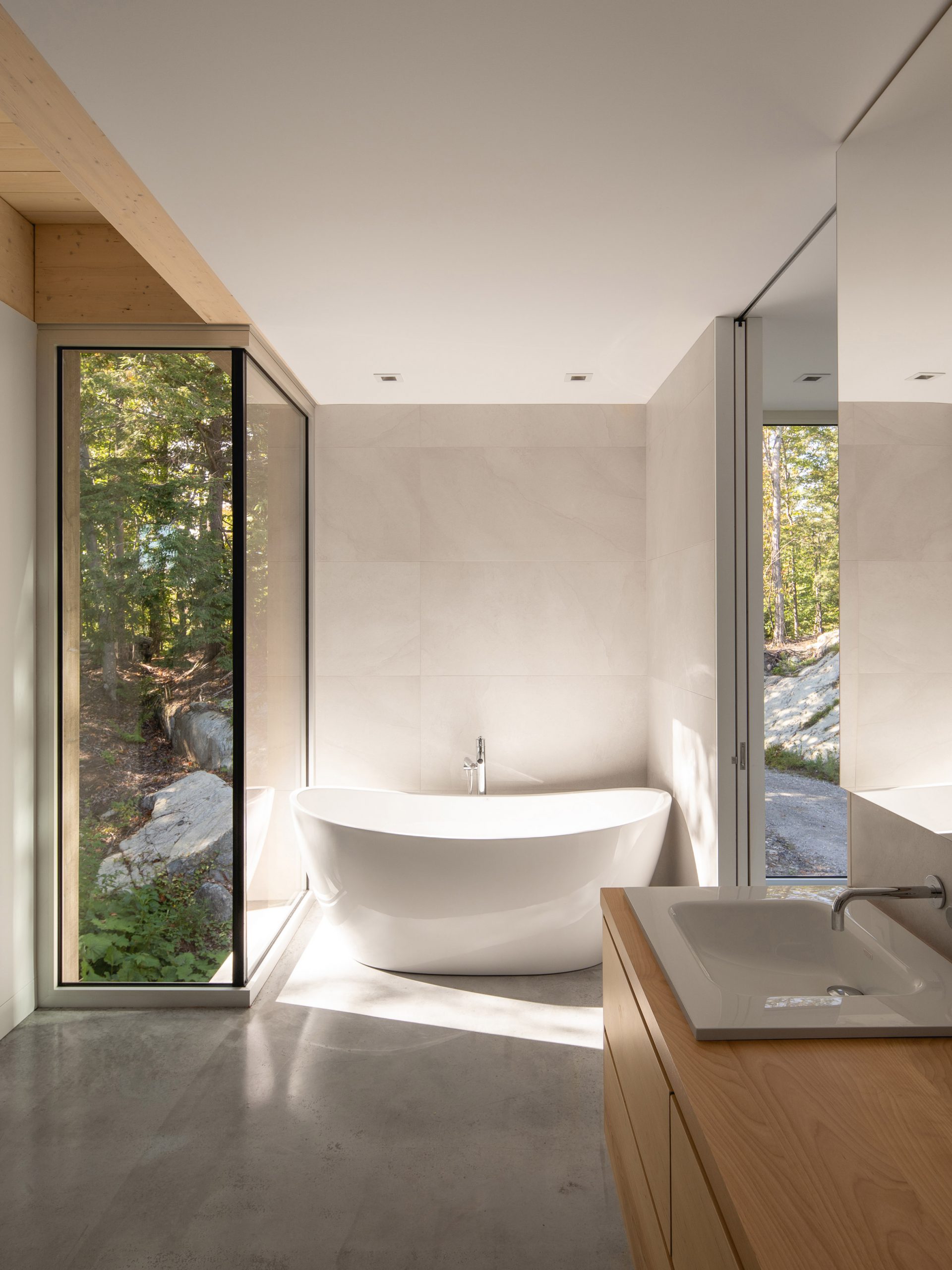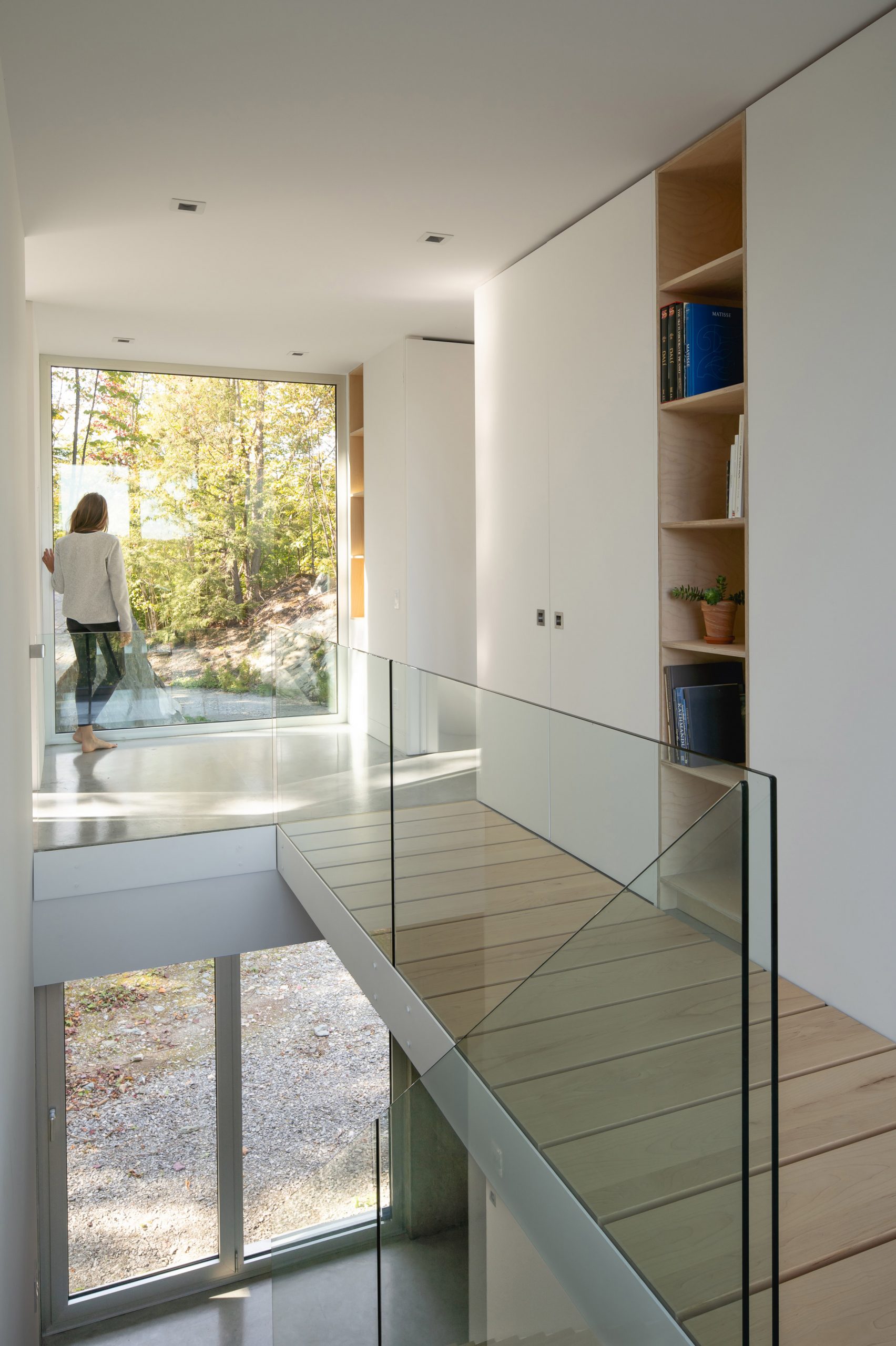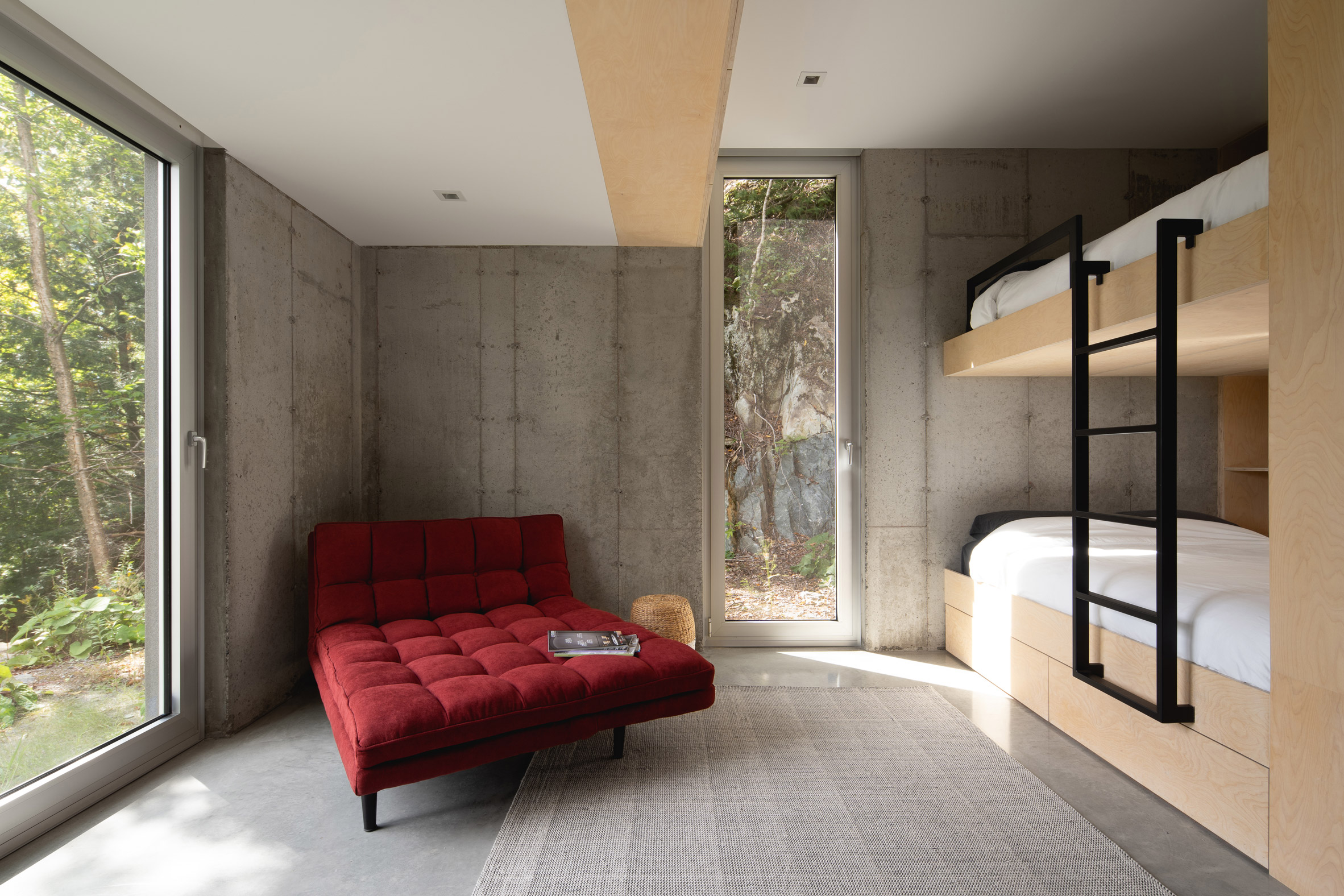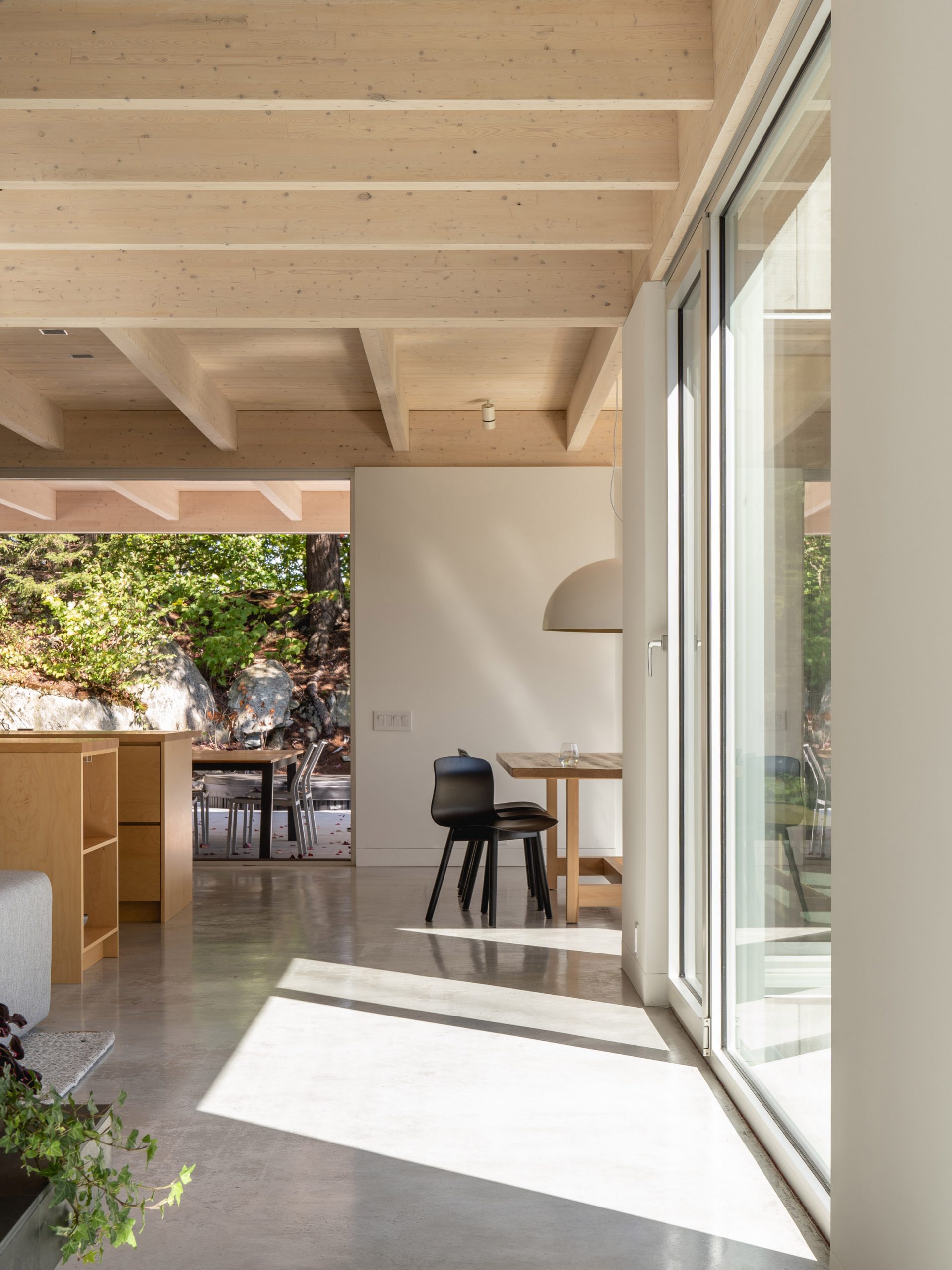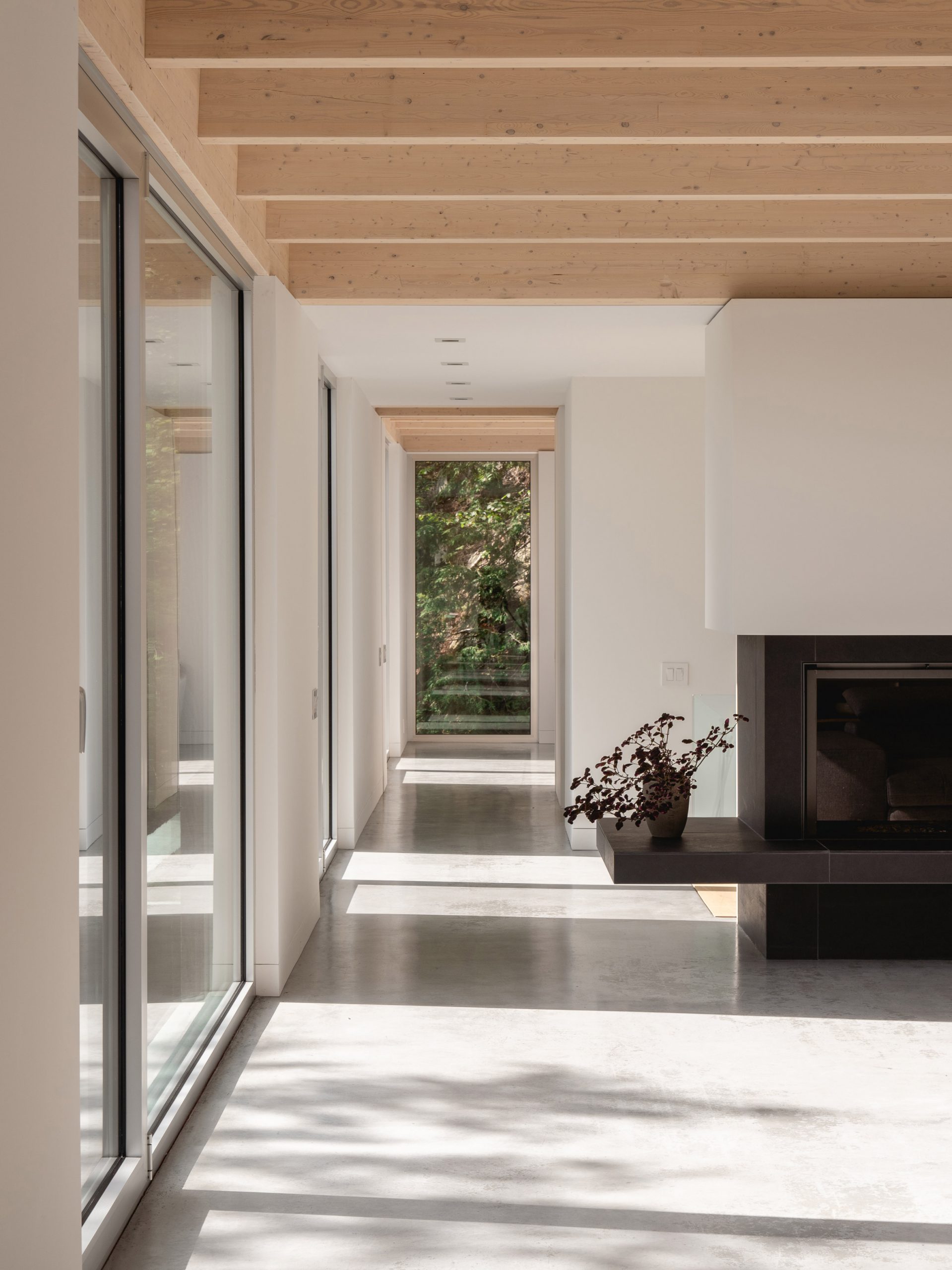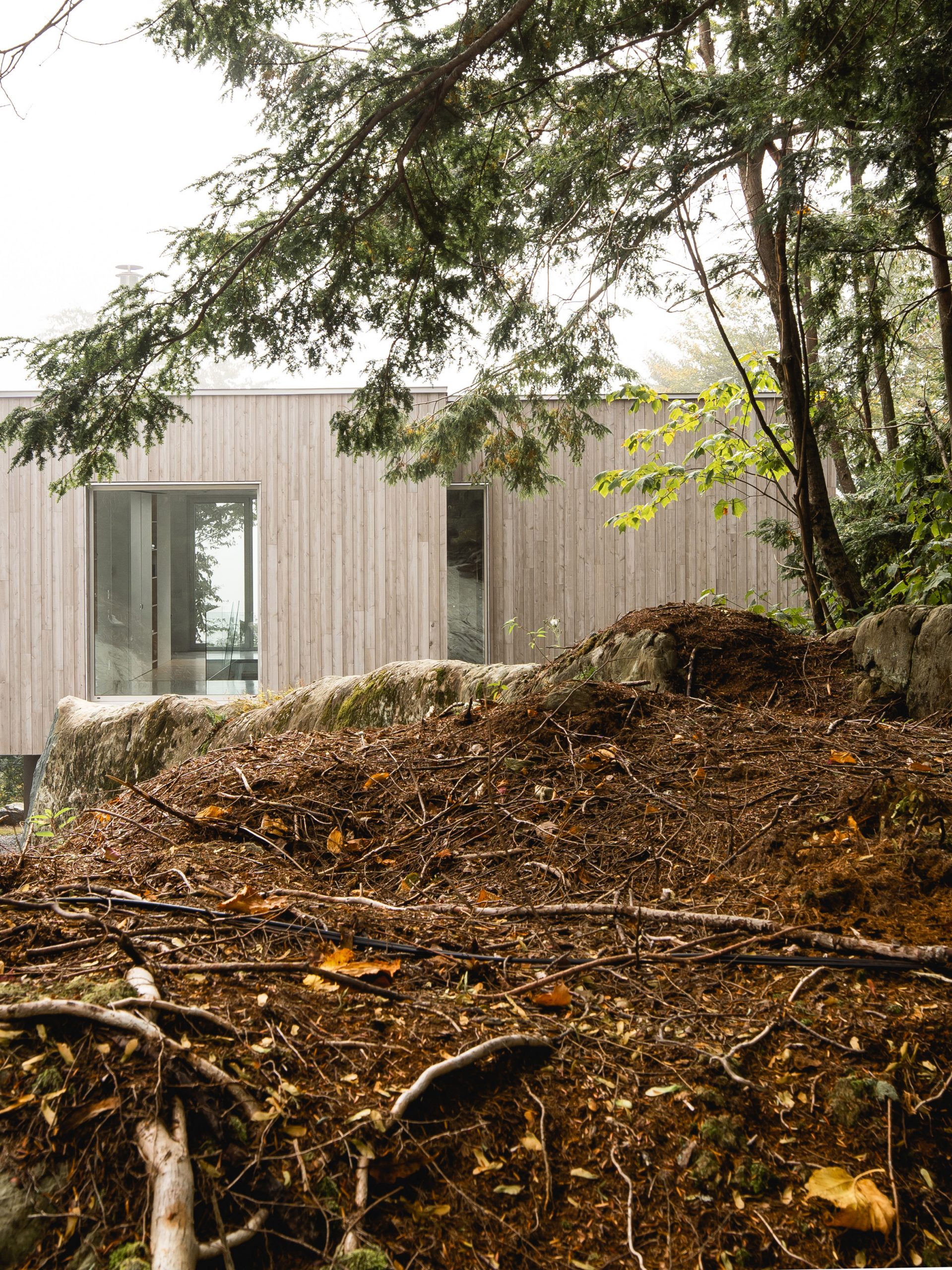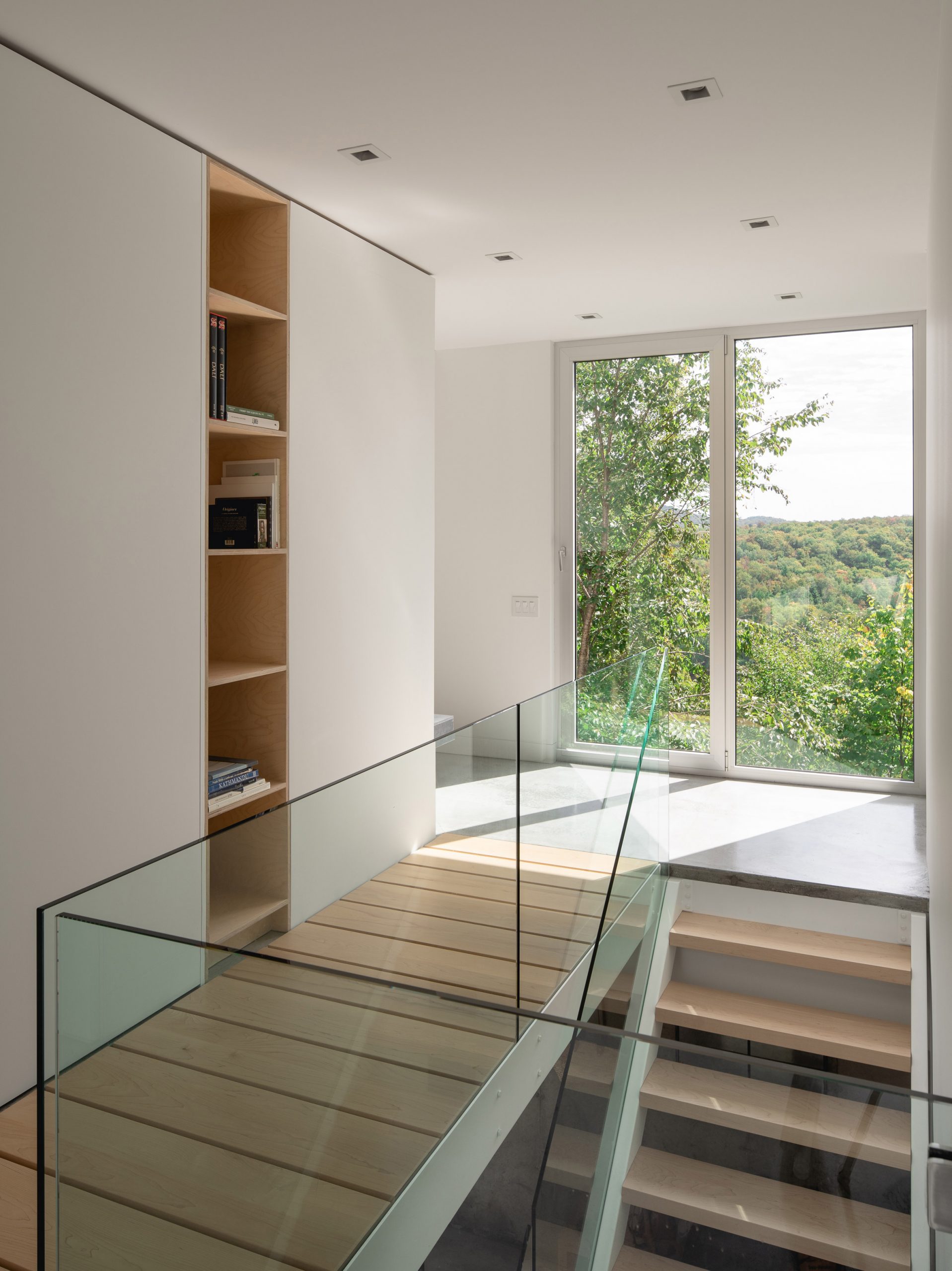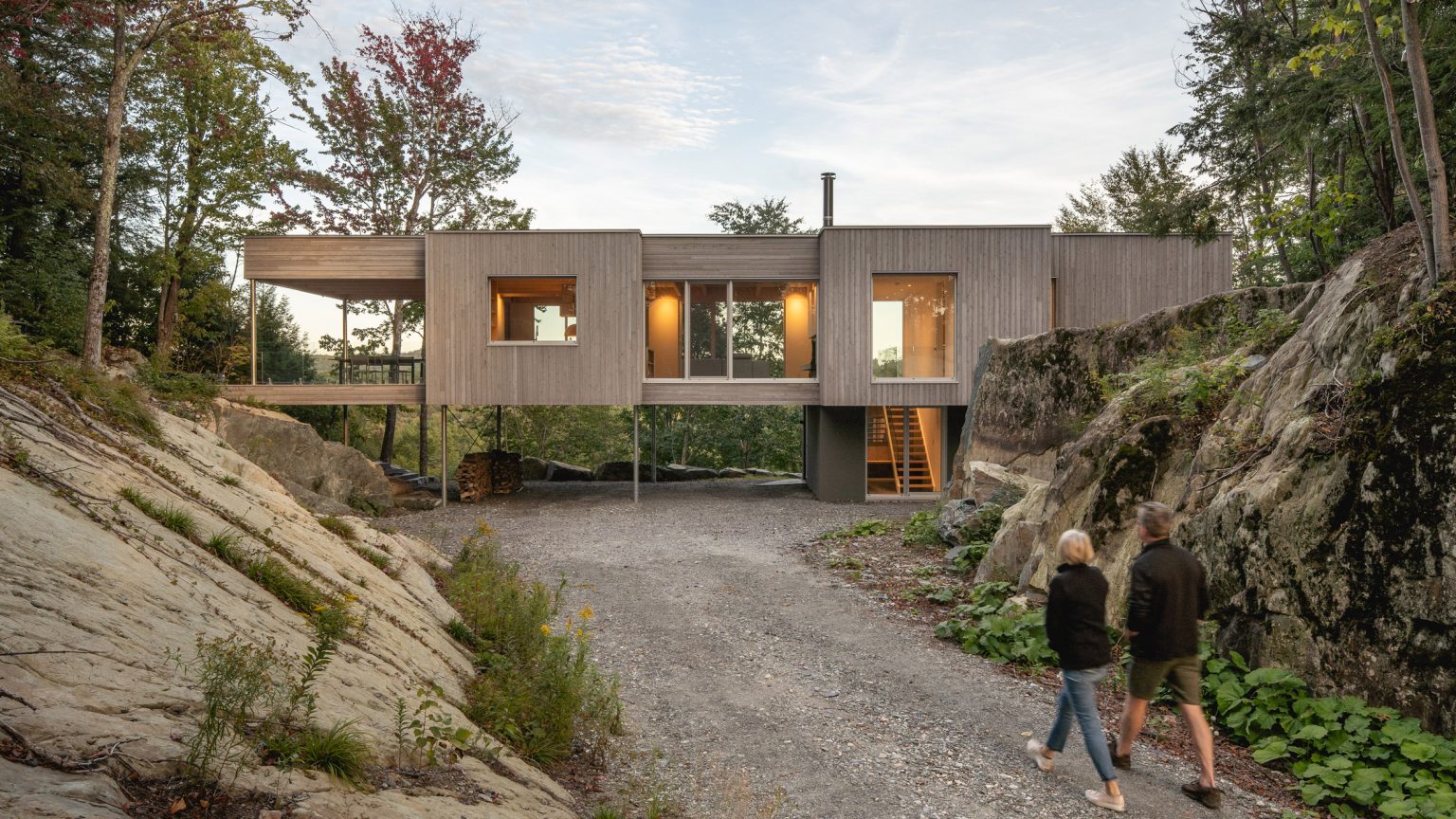 from dezeen