스웨덴 스톡홀롬에 위치한 미니멀 아파트 인테리어 디자인.
거주자들에게 더 넓은 거주공간을 제공하기 위해, 다락으로 공간을 확장합니다.
기존 공간은 유지한채 수직으로 확장된 내부는 미니멀한 공간을 바탕으로 다크그린 컬러의 요소가 가미된
디자인 어휘로 리드믹컬한 공간감을 연출합니다.
The Mantelpiece Loft is a minimal apartment located in Stockholm, Sweden, designed by Note Design Studio. The studio was invited to help the Gulled family develop their spacious loft apartment. They didn't want to alter the existing elements but asked us to add an extra layer on top of the existing ones and make better use of all the space they had lots of which was on the vertical plane.

The family's two children both needed their own rooms, so the designers built two new lofts in the apartment. The girls room and the hallway were redesigned, with new storage solutions that make use of the space all the way up to the ceiling. Rather than try to make the new layer blend in with the loft's architecture, they wanted to be honest and gave the extra layer its own color, which gives added depth to the home.

The new layer is given a very simple, uncomplicated expression and each was intentionally designed as a unit, to appear as if it's been pushed into place snugly within the original architecture. Each unit also has its own color, as though everything is made from life sized building blocks. The existing kitchen was dressed in the same green as the new loft on top of it so it appears now as one seamless block.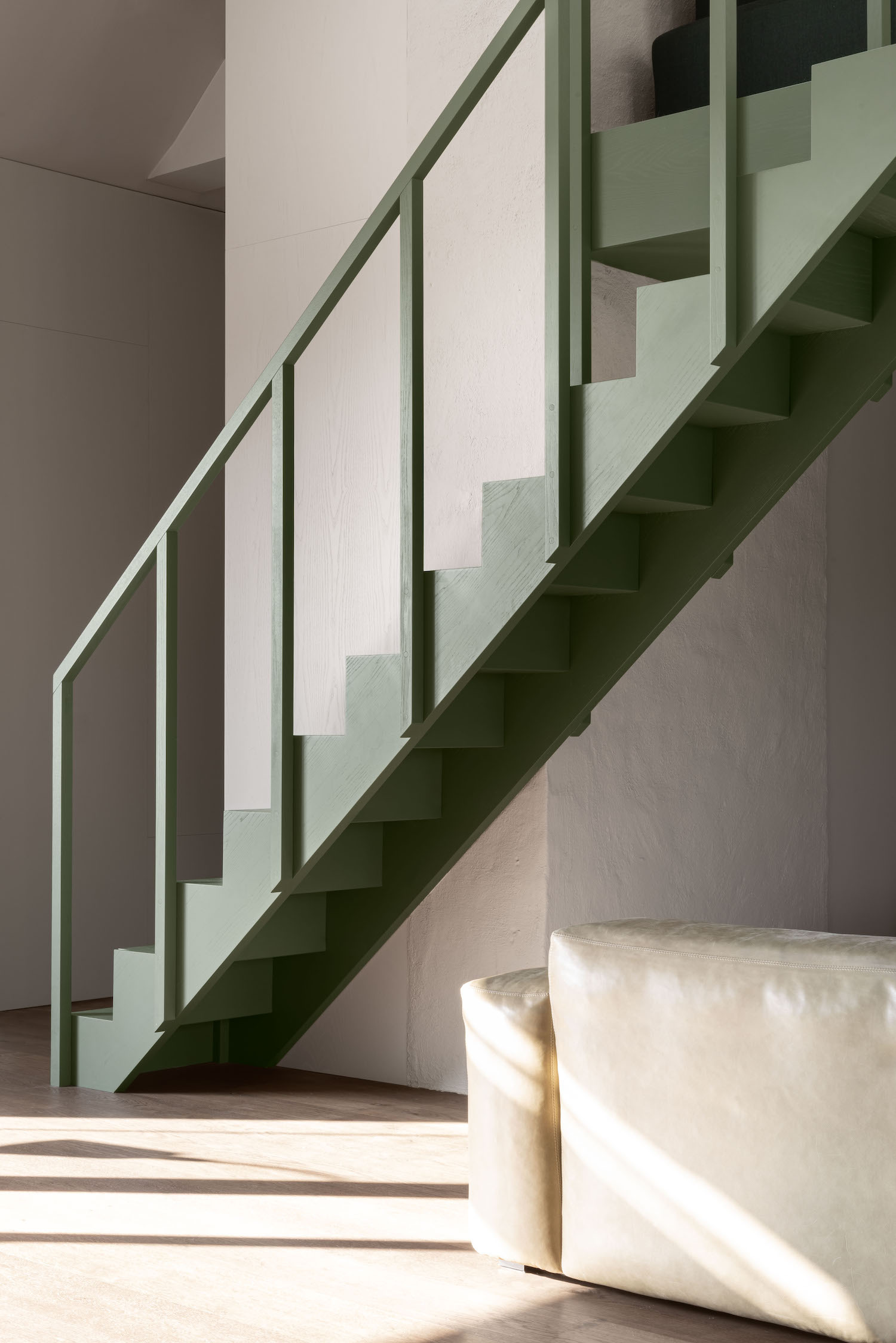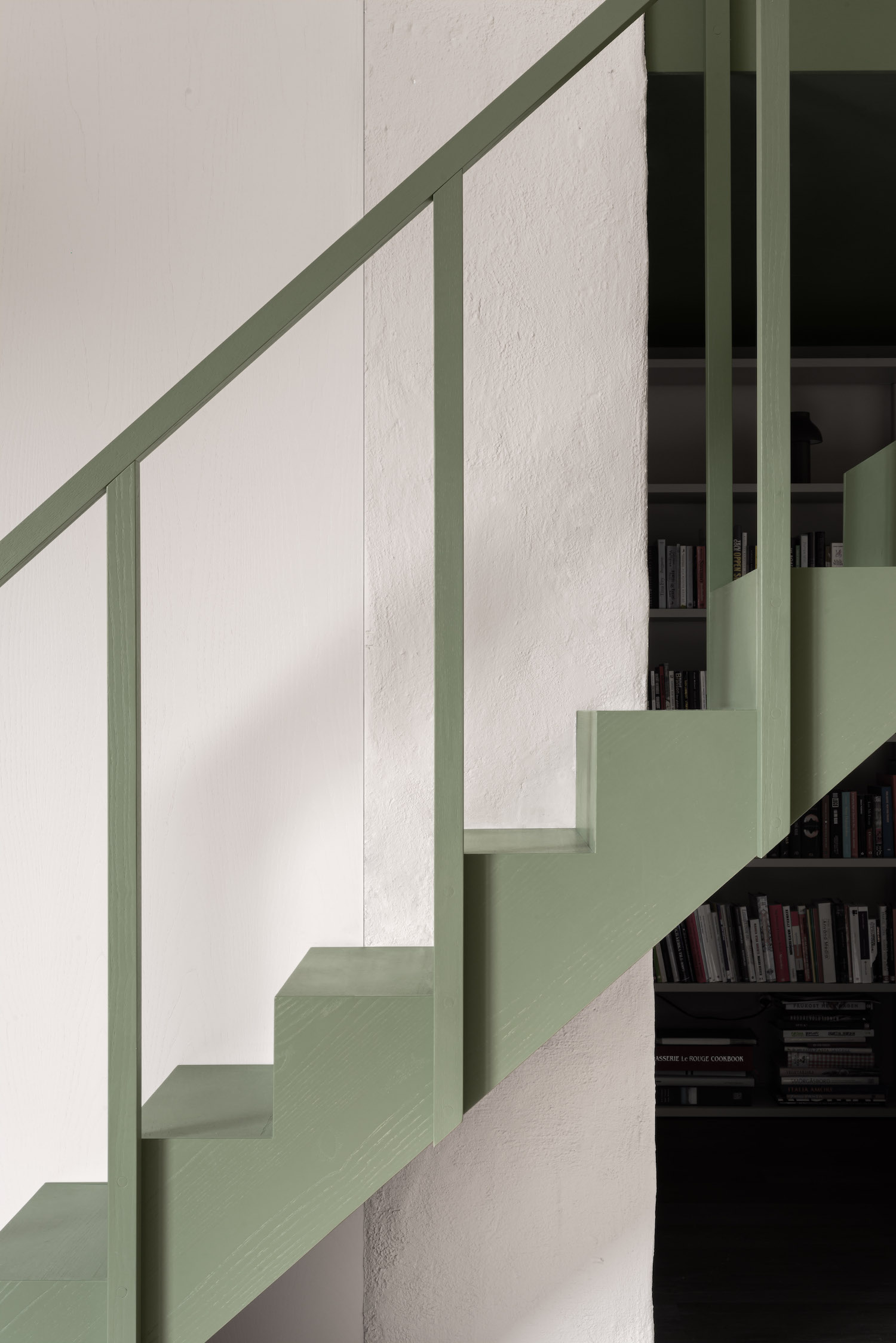 ---
---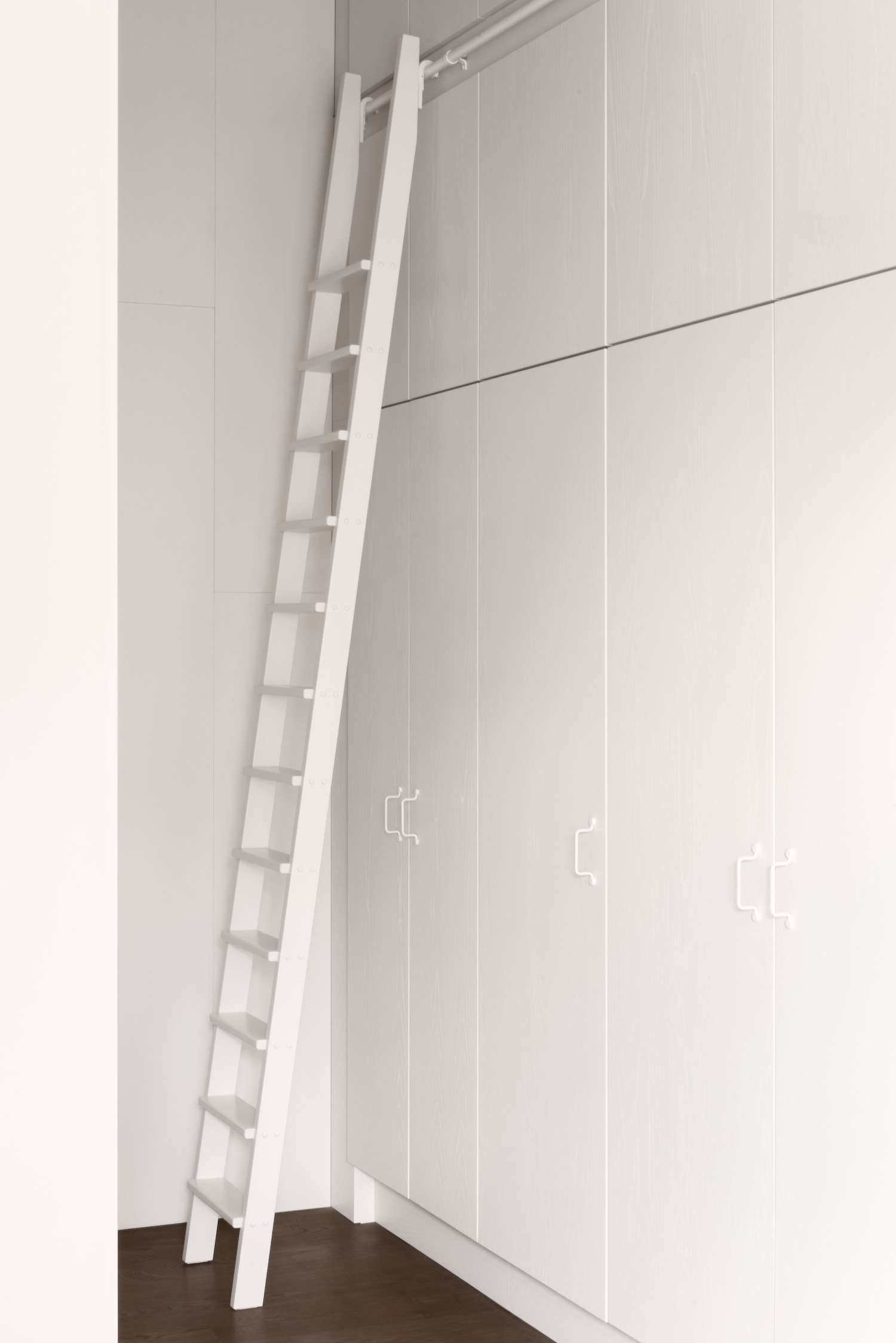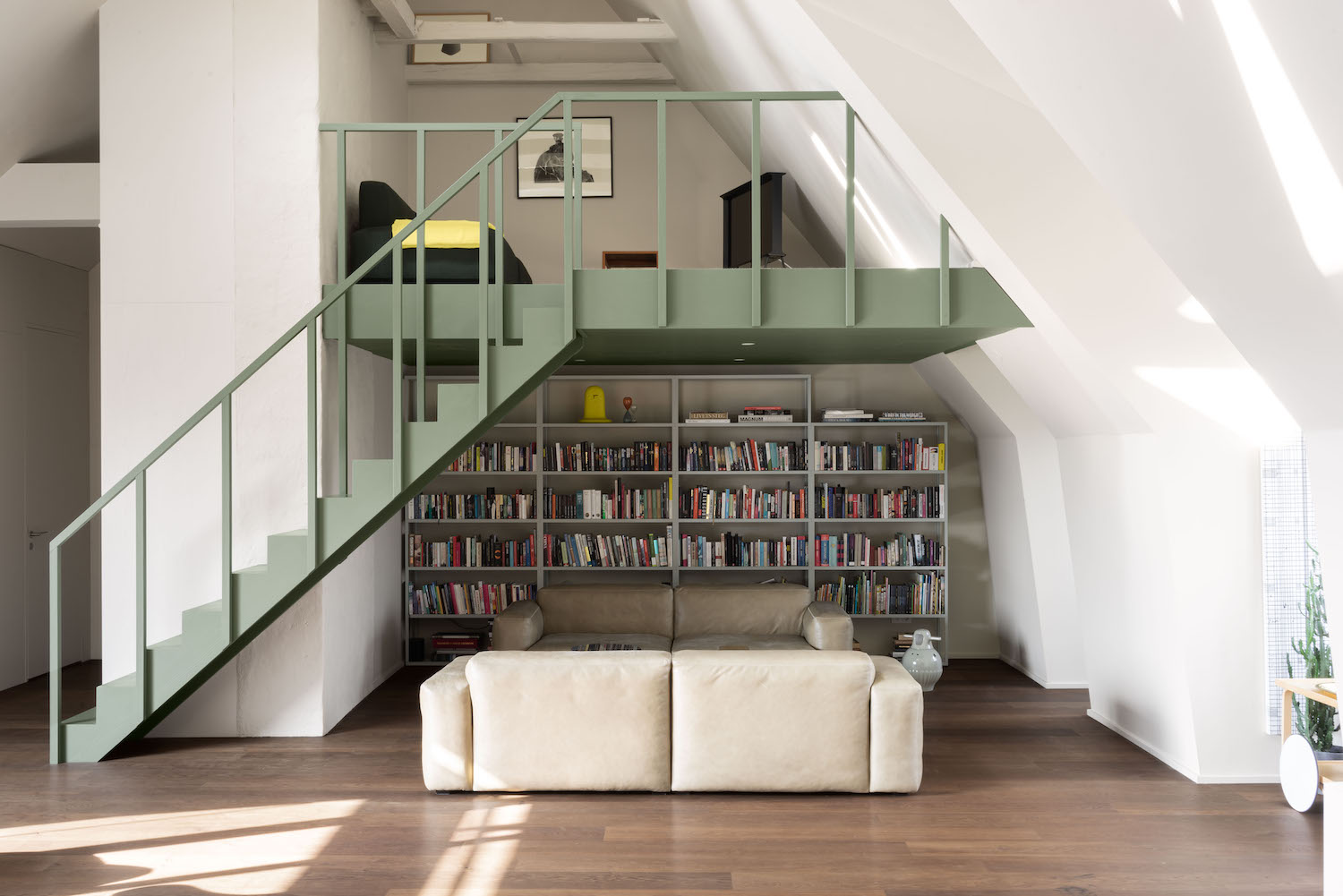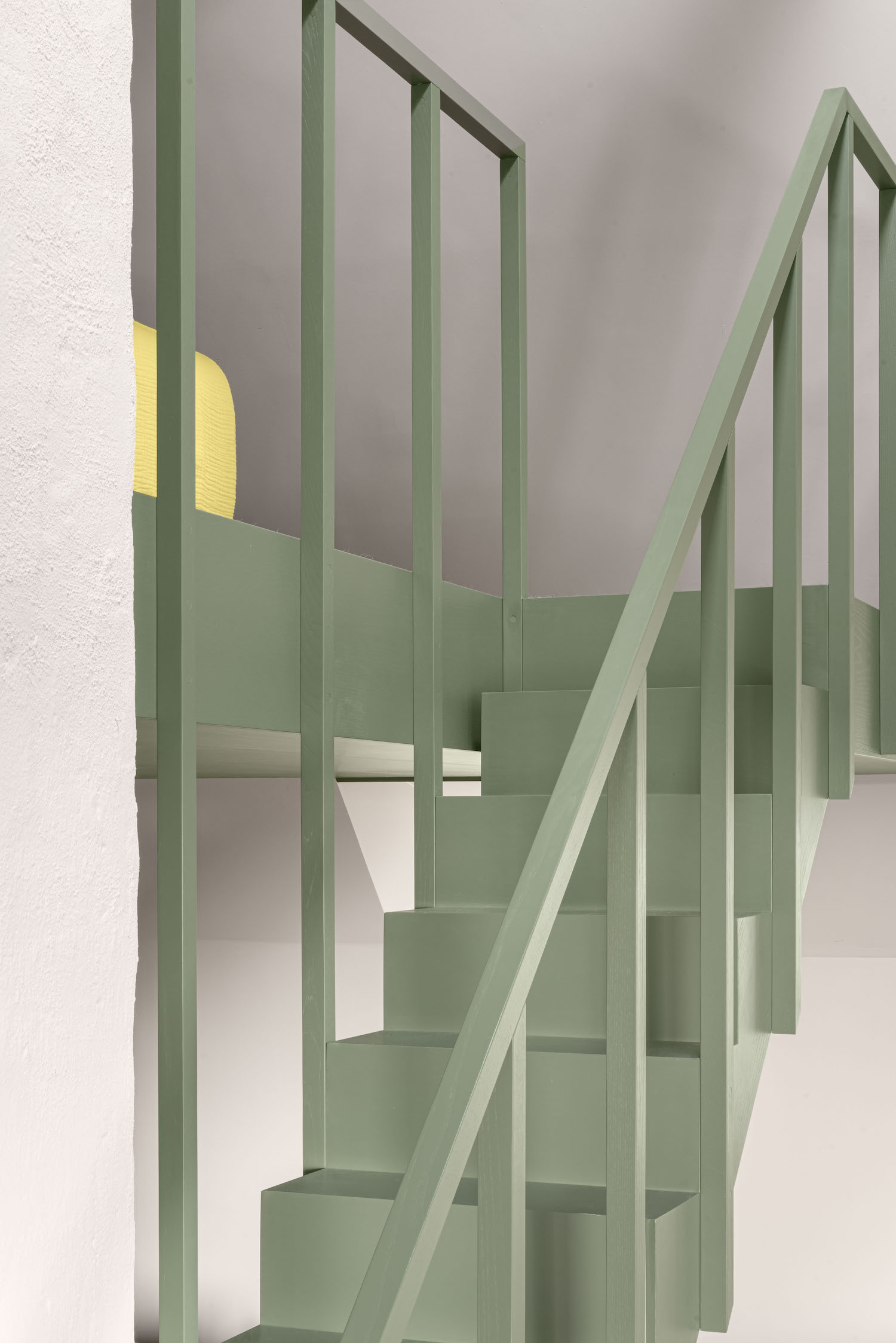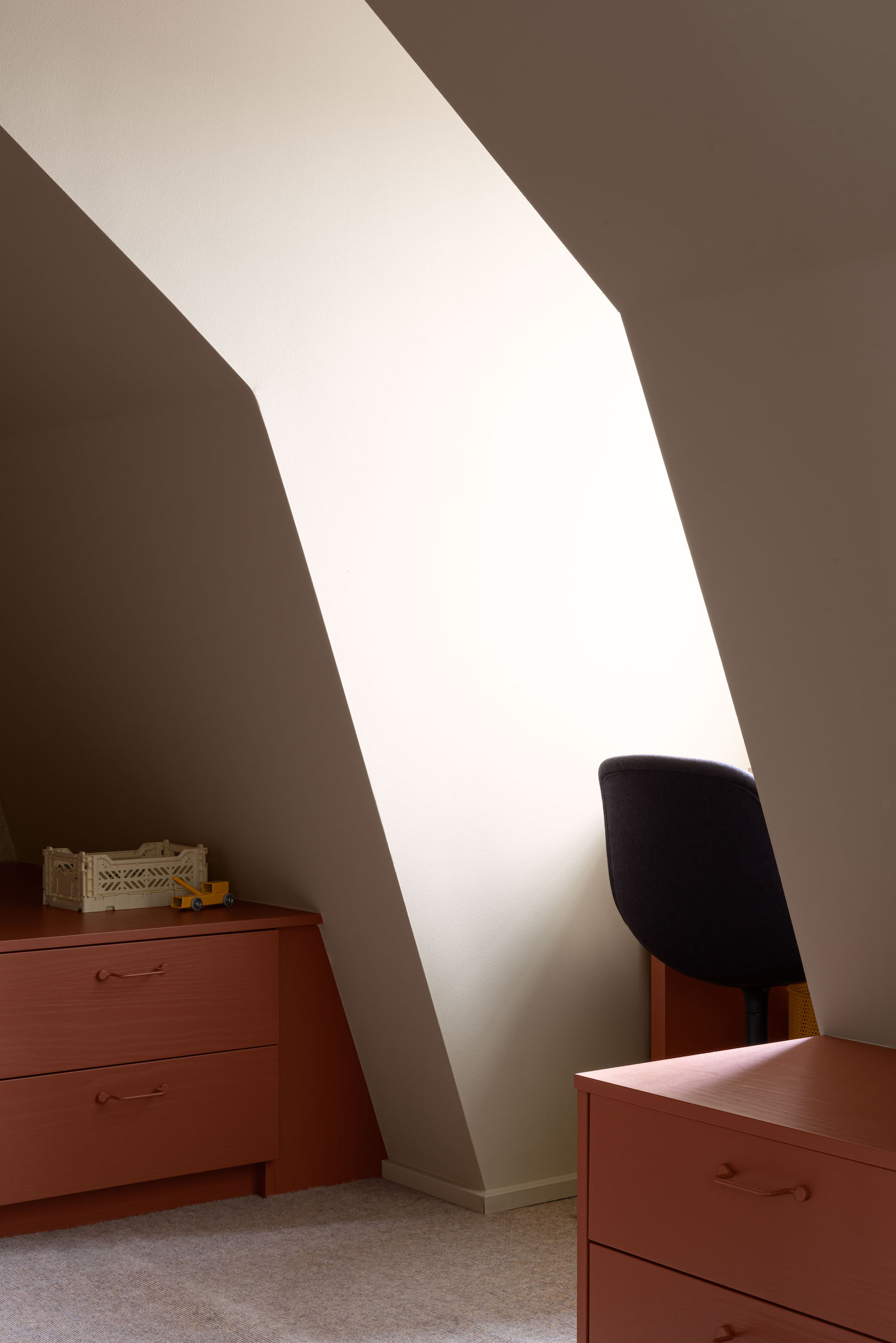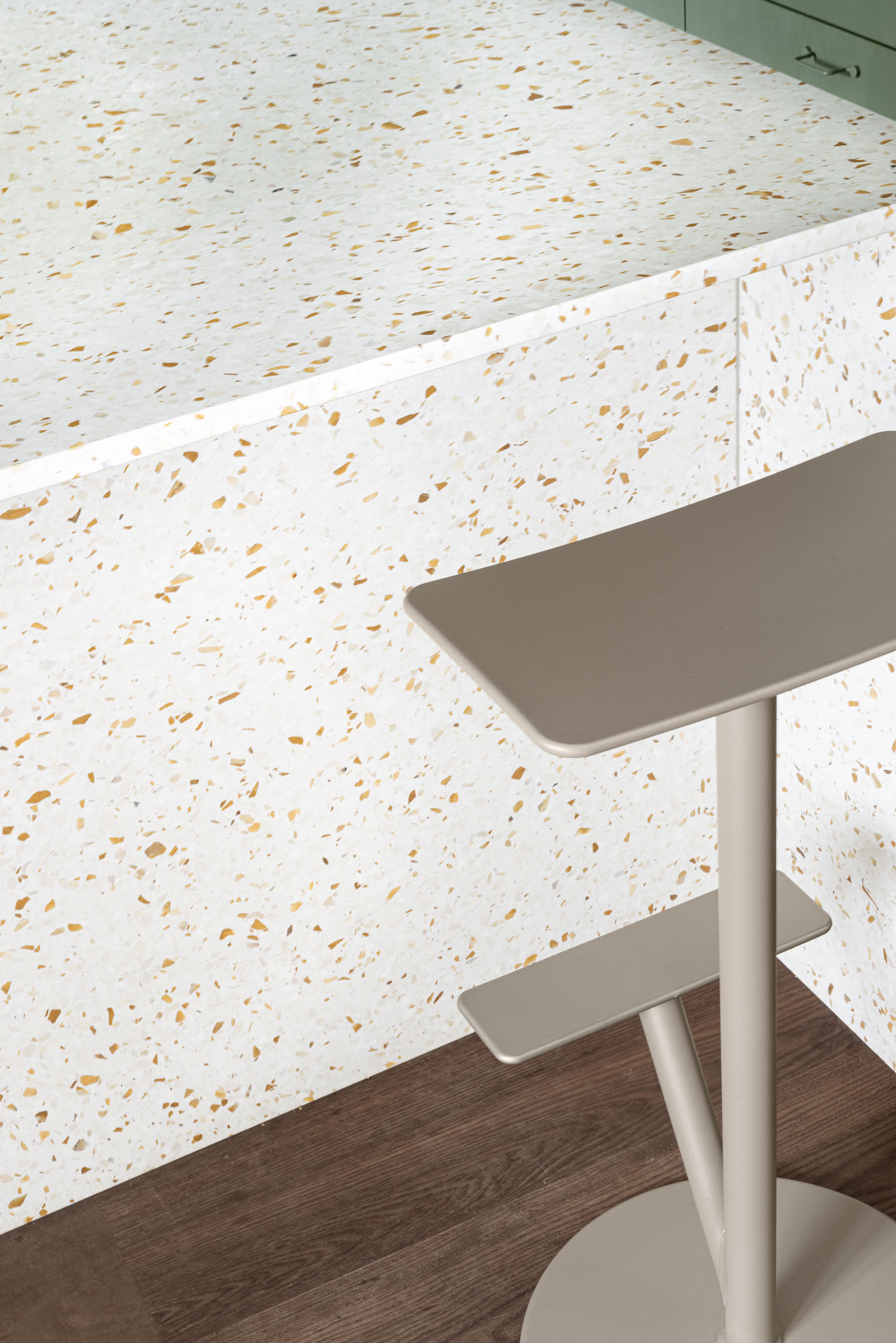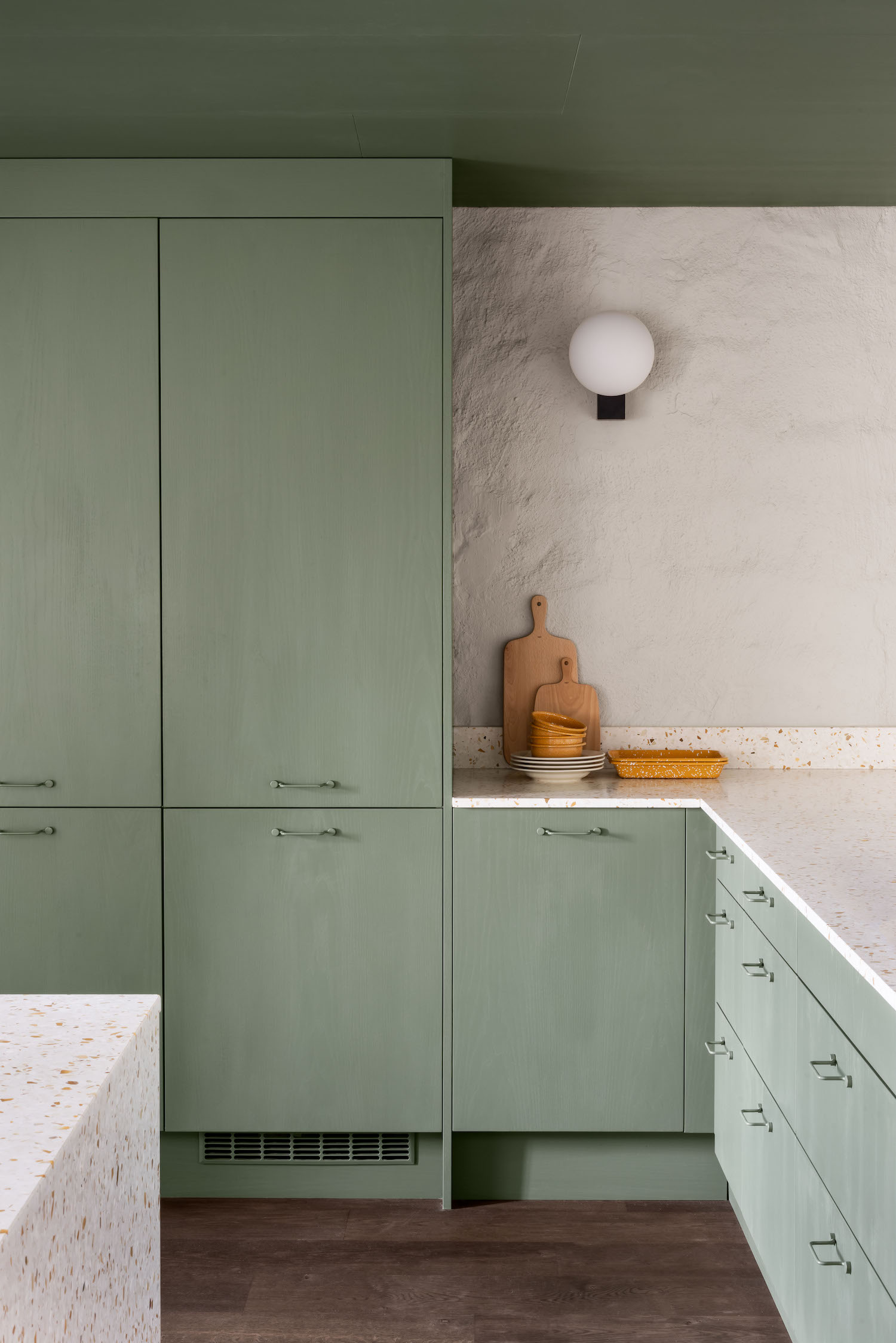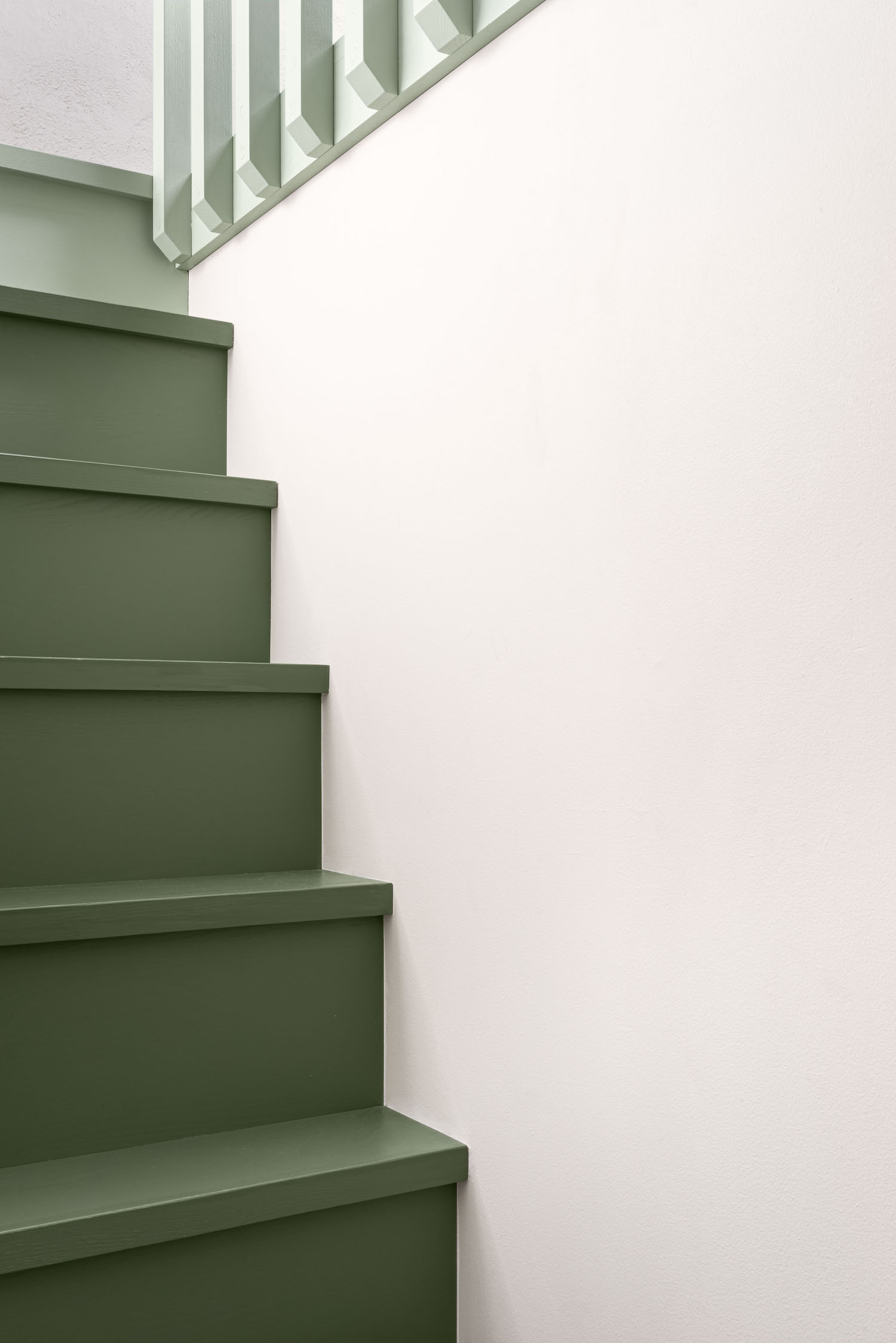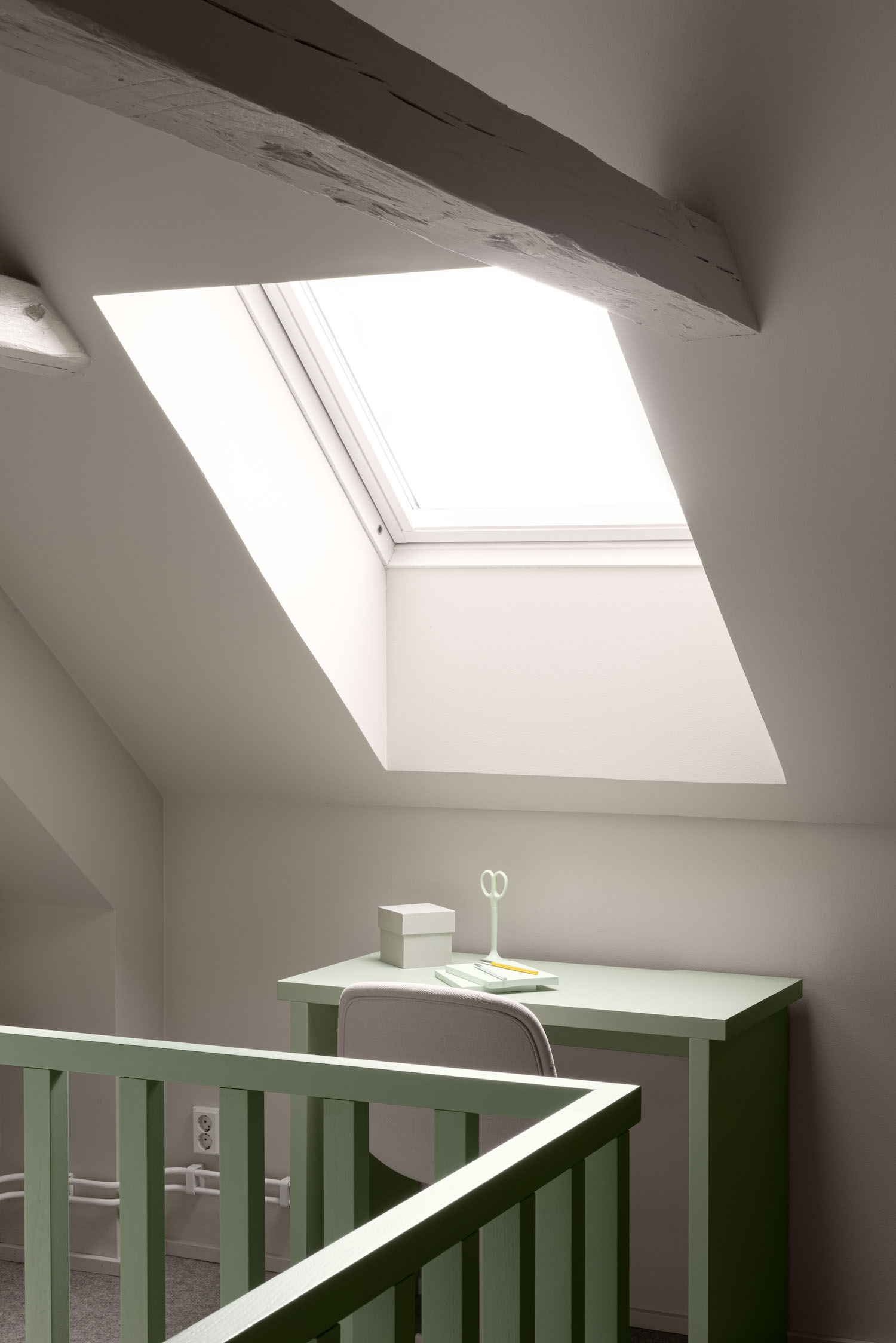 from leibal