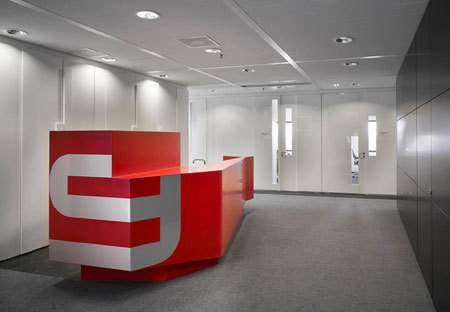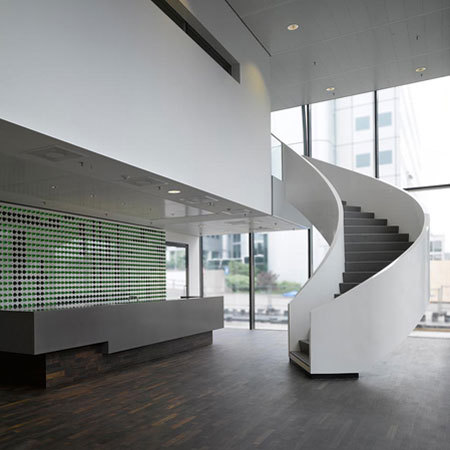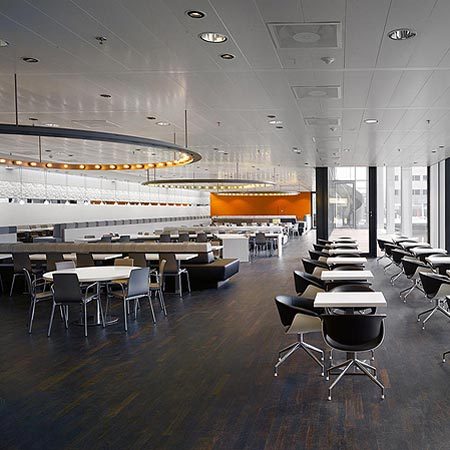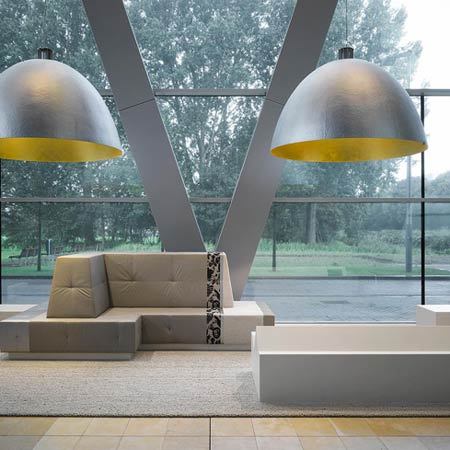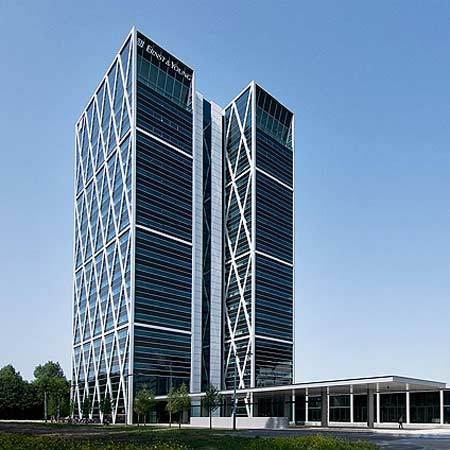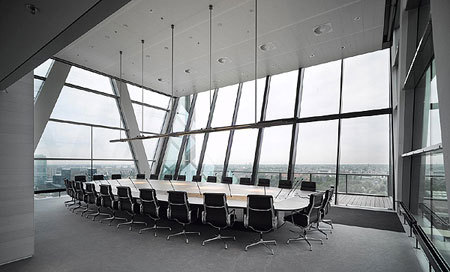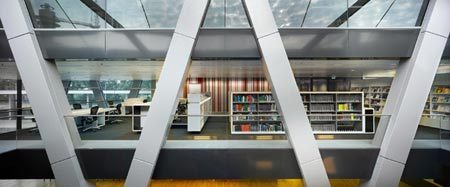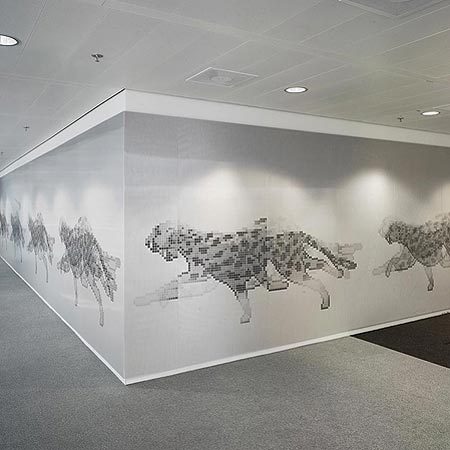 Vivaldi Tower interior by Merkx+Girod
Ernst & Young Amsterdam
Interior design for the new office building of Ernst&Young designed by Foster Architects, located at the Zuidas in Amsterdam.
The architecture of the 26.000 square metre, 22 storey-high building is very clear and straightforward in reaction to which Merkx+Girod designed a 'softer' layer for the entire interior.
Special attention was hereby given to the spatial relations and qualities of the different areas and the use of materials, colour, three dimensionality, decoration and graphics.
The ground floor and first floor area contain the entrance and lobby, informal 'living room' with coffee bar and lounge, self service restaurant, bar, auditorium, general meeting rooms, library, newsroom and fitness facilities.
Floors 3-20 contain the employees and partner offices as well as corridors, general areas, pantrys and communal meeting spaces.
The 21st floor houses staff meeting rooms, video conference rooms and the executive boardroom.
Project: Office design Ernst & Young Amsterdam
Client: Ernst & Young Amsterdam
Location: Zuidas Amsterdam
Realisation: April 2008
Area: 26.000 m2
Project team: Evelyne Merkx, Patrice Girod, Det van Oers, Jan Willem Wijker, Klaas Cammelbeeck, Raymond Leentvaar, Iris Derks, Victor Veerman, Ramon Wijsman, Josje Kuiper, Patrick Bento, Roy Grob, Marlies Hoevers
Architecture: Foster & Partners.
In collaboration with: Irma Boom, Rene Knip