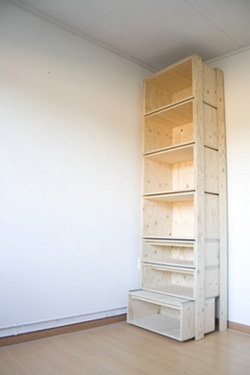 StairCASE
This is one of my favourite projects, which realised in 8 weeks, from assigned theme to an almost finished and working prototype.
The initial keywords: space, storage, future.
In the future space becomes more desireable because big apartment buildings are taking over normal 1, 2 or 3 level houses. Building vertically is more efficient because less ground square meters are needed to house people. Therefore focus for will be on height rather than width in the future. However current storage furniture is designed for humans with a length of 1.7 or 1.8 meters also our furniture needs to grow in height in in order to be more efficient. This StairCASE is an answer to this need. It reaches the ceiling and the topshelves are still easy to reach without getting into awkward positions or getting help from another furniture piece.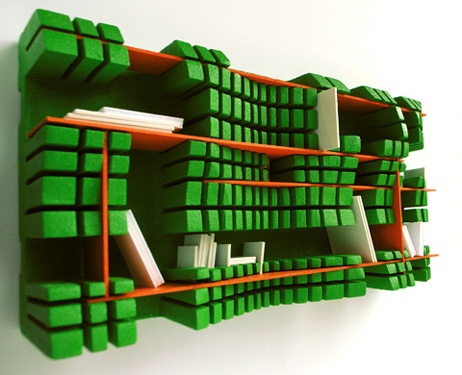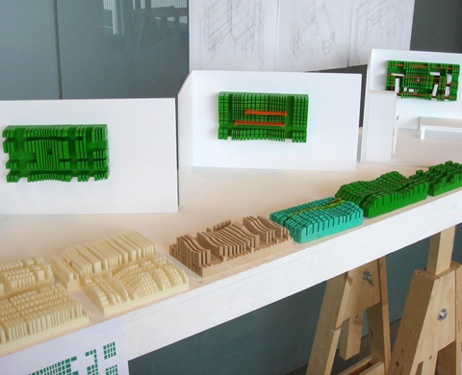 Storage grid
This product is inspired on an anonymous envelope i received. The content of the envelope consisted a lot of grid and gradient related images. The assignment was to design a storage object based on the content of the envelope.
I added some images of the process so its clear how the final design evolved. This was a very shape and proportion oriented design process.