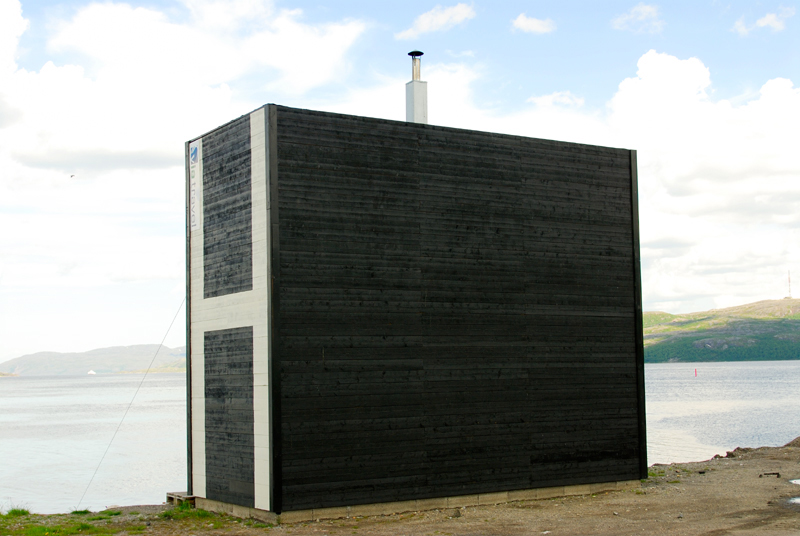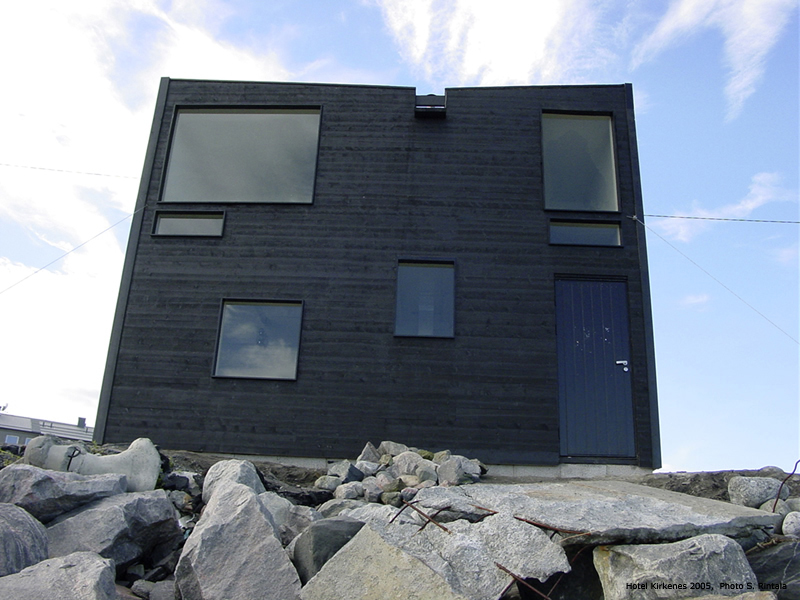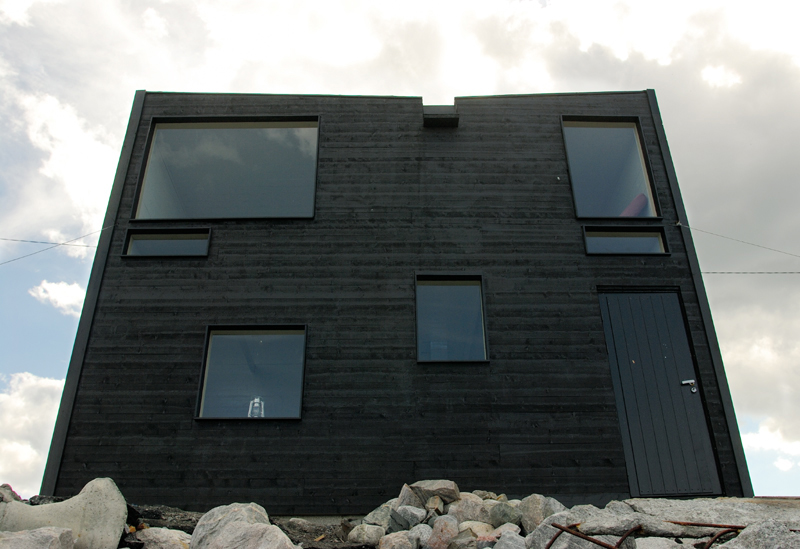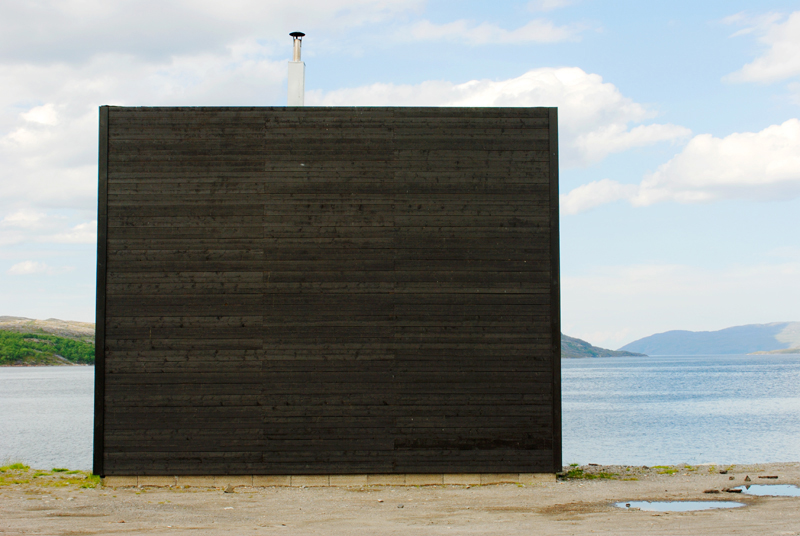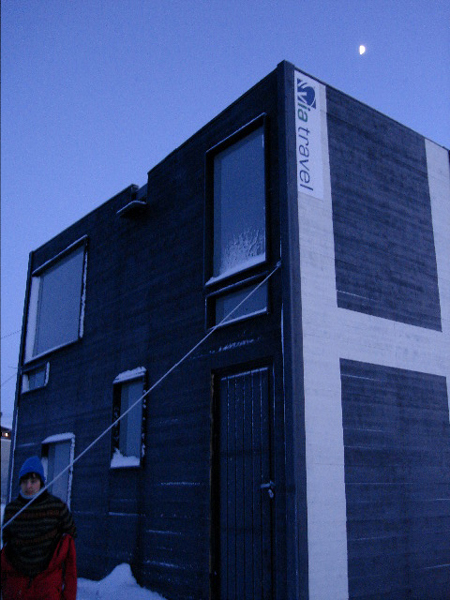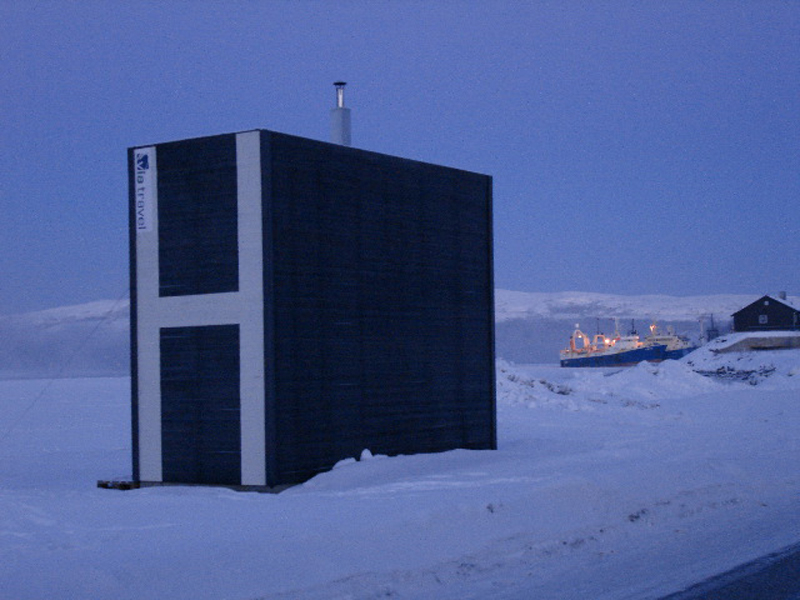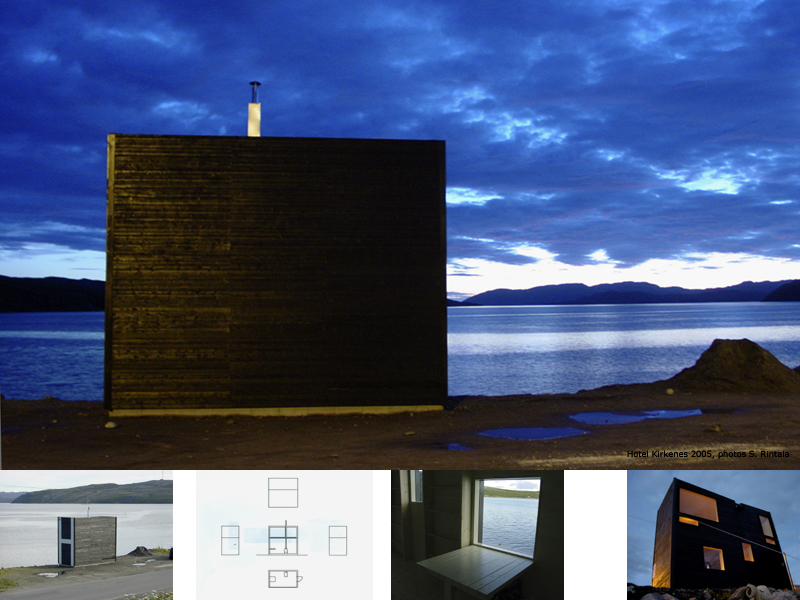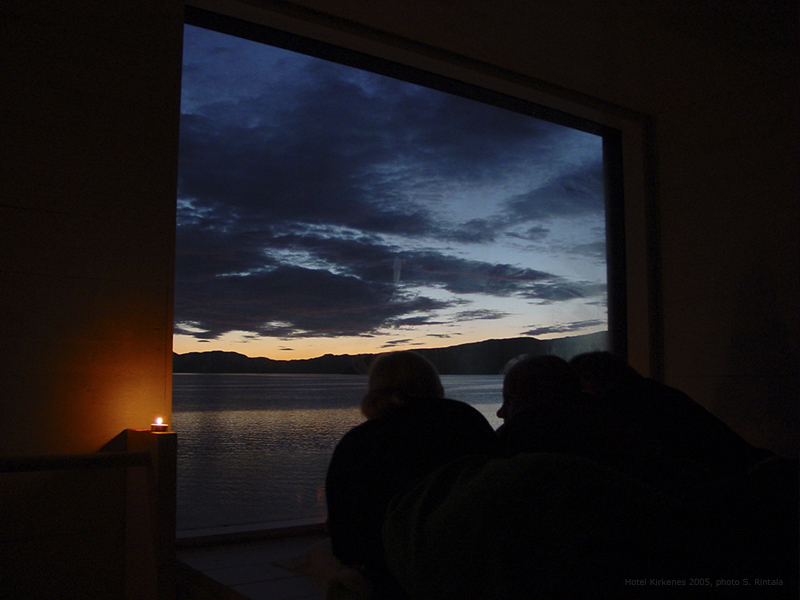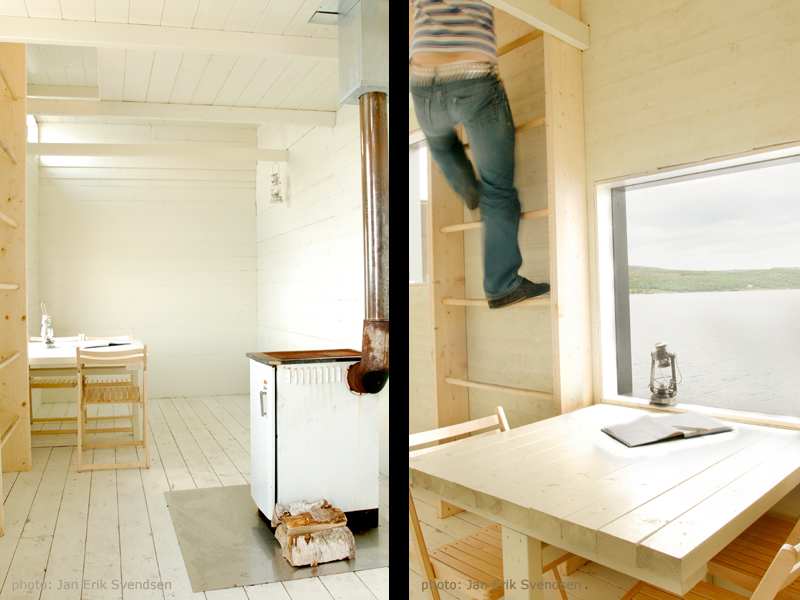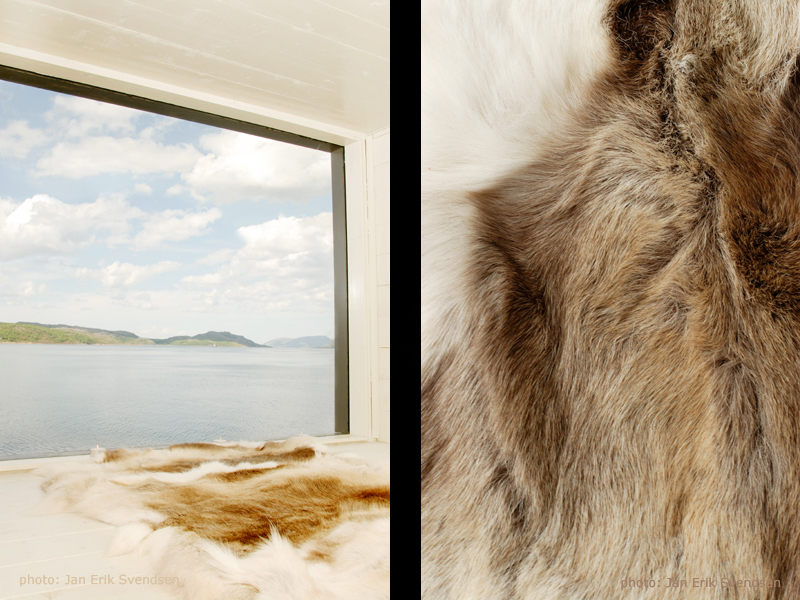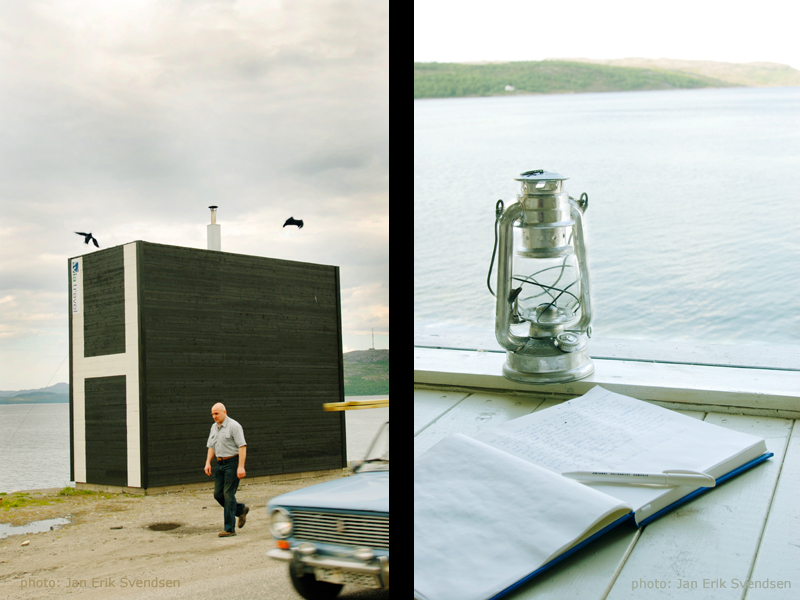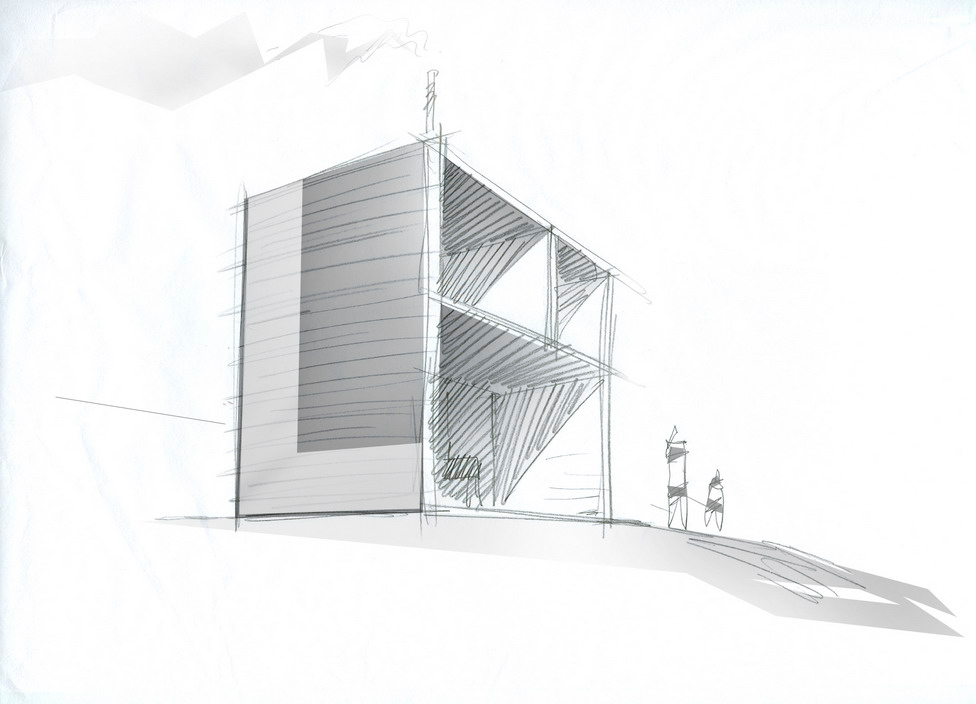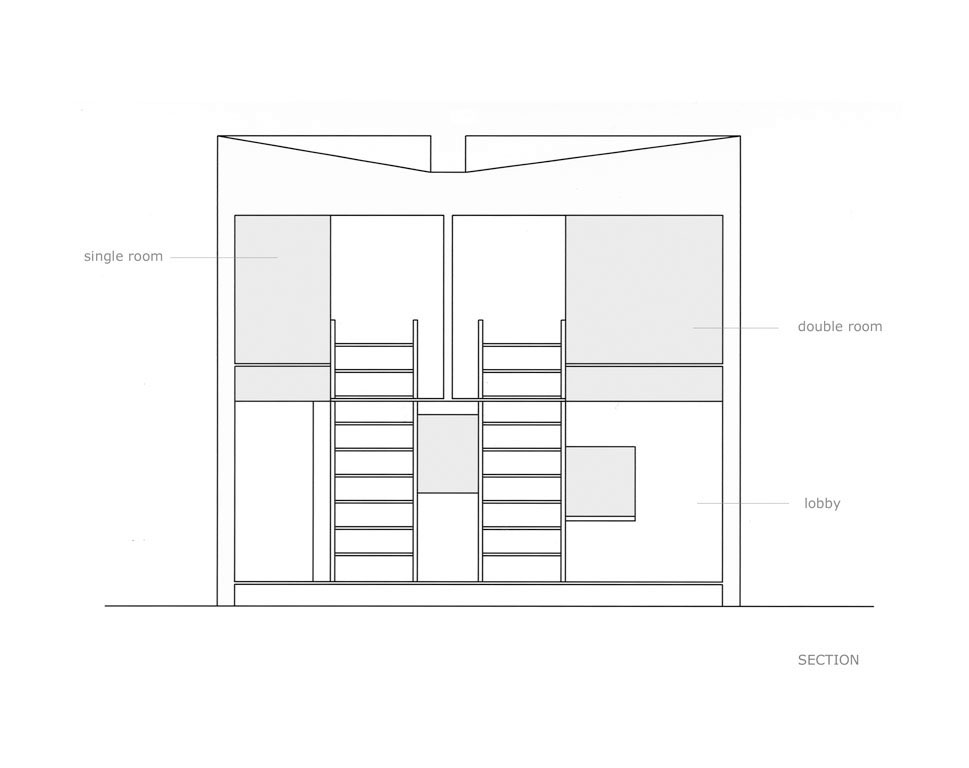 Architect: Sami Rintala
Location: Kirkenes, Barents Region, North East Norway
Client: Pikene pa Broen, Via Travels
Planification and execution: August 2005, 10 days
Materials: Wood, Bricks and Steel Wires
Dimensions: 6m (long) x 2,5 m (width) x 5 m (height)
Area: 20sqm
Construction team: Sami Rintala, George Lovett (architecture student, University of Sheffield, UK), Borghild Hulsvik (architecture student, Bergen Architect School), Anne Kathrine Vabø (architecture student, Bergen Architect School)
Sponsors: Nicopan/ windows, Jotun/ paint
Photography: Morten Torgersrud, Sami Rintala, Jan Erik Svendsen.
Kirkenes is a city of 6000 inhabitants (ca. 9500 in the larger area) in North East Norway next to Russia. Far enough from the political and economical centers, such as capitals, bigger cities, giant business headquarter and cultural institutions, this Barents city has created its own way of international and dynamic interactivity on a grass root level in necessary everyday survival activity like fishing, constructing and tourism. Here meet the Sami, Russian, Norwegian and Finnish Kven human endeavor, divided only, unnecessarily enough, by artificial boundaries.
The passing-by sailors, fishers, hunters, backpackers and fortune-seekers need a place to stay that suits their ever-changing economy; a small hotel without any futile luxury but a roof over head, warm fireplace and a view to the Barents Sea, straight from the bed of reindeer skins.
The hotel has a single room, a double room and a lobby. The key is to be received from Via Travels agency or the local Tourist Office.
The project was constructed in ten days with an economic budget. It is a totally wooden structure standing on a lightweight brick fundament. Whole interior is painted natural white for maximum light condition during winter, exterior brown black to receive sun warmth and to imitate the color of the rocky seashore. The house is anchored to the pier rocks to match with the rough weather conditions prevailing at the site. A large letter H is painted on the wall facing the city, to facilitate the reading of a hotel in the landscape of warehouses and containers.
The work is based on a simple offering, it is a shelter where amount of ideas and economy of means try to balance.